Open House to Feature Local Beer, Bike Mechanics, Crafts and Duplexcellence II
Postgreen Homes is throwing a different kind of party for their most recent out-of-the-box project.
---
Is the line between traditional open house and house party about to be blurred? Postgreen Homes tends to do things a little different when it comes to their green development projects. The open house for their latest joint, a four-unit condo duplex called Duplexcellence II, will look to break the mold yet again.
"We try to make all of our open houses a little bit different to keep things interesting," said owner Chad Ludeman. Basically, you'll get to tour four of what Ludeman dubbed as "high quality duplexes," each with their own private outdoor space. Throughout the party tour, you'll have a chance to sample some craft beer and cocktails from Philadelphia Brewing Company and Rowhouse Spirits, check out handmade home good "stuffs" from Earth & Iron and see heirloom textiles from Cuttaloosa. Julia Blaukopf will also be on hand showcasing her custom wallpaper style, which Ludeman said could be installed inside the home.
Surprisingly, it's the free bike tune-ups that have been most popular and people have traveled from "all over the city" to take advantage of the service. Wait, this is an open house, right? "We want to support local art, local business," said Ludeman. "Rather than, here's a beer, take our crappy food." To that end, light fare will be provided by Feast your Eyes Catering and graffiti writer Glossblack will also be on hand. His work can be seen in the gallery and Ludeman said they've gotten a lot of complements about the art during the construction of the project.
Interestingly enough, Ludeman noted that the Postgreen is starting to shift its focus away from the large townhouses that are becoming more popular (and expensive) now that the market is coming back. They're looking to develop less expensive projects for people with "regular incomes" without "dumbing down" any of the design or finishes. As such, the bottom units in Duplexcellence II, are asking $250,000 and the top are in the $325,000 range.
Each one consists of two bedrooms, have their own private yard (bottom units) or deck (top) and feature high end Bosch 500 series kitchen package. The facades are made of rusted steel and reclaimed barn wood, so they're not skimping in that department, either. Manifest AD and Mr. Jeb Brookman were in charge of the design.
What: Duplexcellence II Open House
When: Thursday, May 7 – 5:30 p.m. to 8 p.m.
Where: 1308 North Hope Street, Philadelphia, PA 19122 (Near Front and Thompson)
---
Duplexcellence II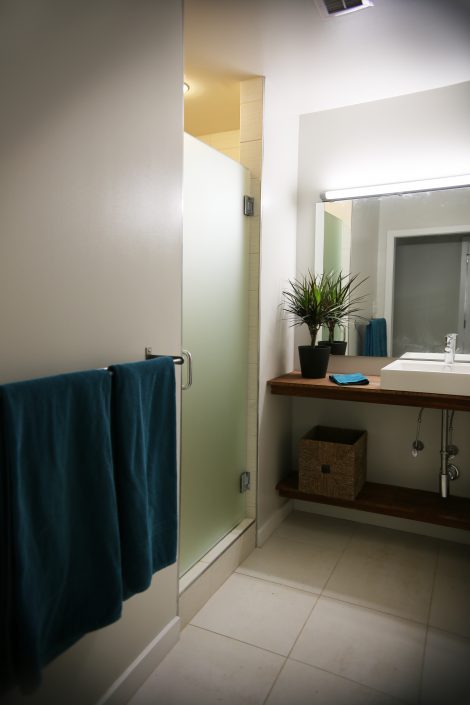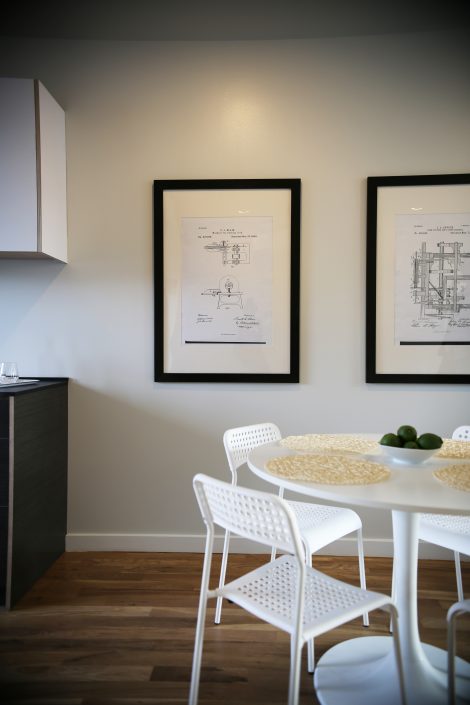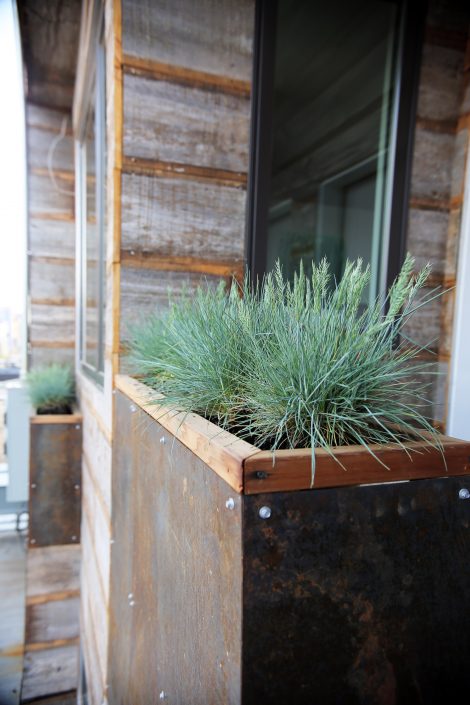 ---
---