Honeymoon Destination: A Grown-Up Cancún, Mexico (With Photos!)
No longer just a hangout for spring breakers, this region of Mexico offers honeymooners delectable cuisine, luxury resorts, and of course, picture-perfect beaches.
---
Situated on the gorgeous northeast corner of the Yucatan Peninsula, Cancún, with its mesmerizing turquoise waters and fluffy white-sand beaches, is a destination seemingly lifted from a honeymoon handbook. It's a shame, then, that the allure has been cheapened by its reputation as a go-to for spring breakers more concerned with guzzling cheap tequila shots than reveling in the rich natural wonders of this tropical idyll.
Don't let that scare you away, as Cancún has all the makings of an A-plus getaway for newlyweds. More and more hotels, such as the clean, modern Live Aqua Cancún, are closing their doors to the girls-gone-wild set, and a burgeoning culinary scene within an upscale enclave of the region is adding just the flair of sophistication needed to trail-blaze a path for lovebirds looking to cozy up in paradise.
BY DAY Though it's easy to while your day away being pampered at Live Aqua (in a cabana on the beach; by one of the seven pools; at the oasis-like spa; in refreshing couples-yoga sessions with Erika, the hotel's fit- ness instructor), you shouldn't let your trip go by without experiencing some of Cancún's more adventurous offerings. Parasailing stations line the beach, there are multiple places from which to zipline through the jungle, and you should definitely talk to the concierge about planning a trip to a cenote. These water-filled sinkholes are rife along the Yucatan, giving thrill-seekers the chance to swim through mesmerizing caverns that the Mayans saw as portals to the underworld from which they could communicate with the gods. There are thousands of them, and they all offer something different: At Ik Kil, you can snorkel in a cool 130-foot-deep lagoon fed by small waterfalls and surrounded by lush, low-hanging vegetation, while at Gran Cenote, you'll find sea turtles and an impressive display of subterranean stalactites.
BY NIGHT While you'll be treated to a stunning sunrise over the Mexican Caribbean every morning from your room, you'll have to venture away from your hotel to catch it setting over the west-facing Nichupte Lagoon. For an ultimate view, reserve a table on the terrace at Harry's Prime. The chic restaurant is considered one of the best steakhouses in town, featuring not just dry-aged Kobe beef but also a selection of fresh seafood cooked Argentine-style, on a parilla. (Just be sure to save room for the complimentary cotton candy that's served after dinner.) Once you've eaten your fill, head back to the romantic Egos bar at Live Aqua for a nightcap Caipirosca, a Brazilian drink made with crushed grapes, vodka, sugar and lime.
WHERE TO STAY At Live Aqua, you'll be greeted with the calming scent of lavender, a chilled towel for your hands, and a cup of steamy tea. The luxury all-inclusive is more like a massive spa than a resort, as the emphasis is on awakening the senses and creating that blissful lost-in-the-moment vibe. Depending on where you are, you'll find a different scent and sound crafted specifically for that area. Feeling peppy? Head to the pool area in the afternoon for upbeat house tunes. Need a pick-me-up? The bar area is infused with the deliciously invigorating aroma of chocolate. The rooms are bright and cozy, each offering a view of the grounds and the unbelievably blue Caribbean. Honeymooners should opt for the two-room (one bedroom and a living room) Aqua Suite, with its large private balcony and a state-of-the-art Jacuzzi.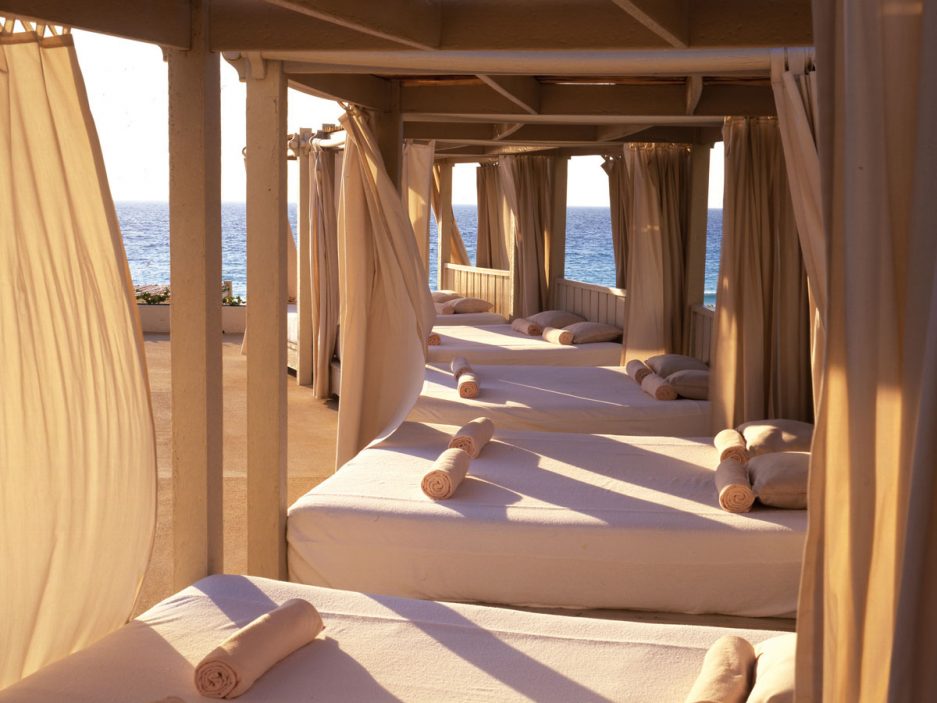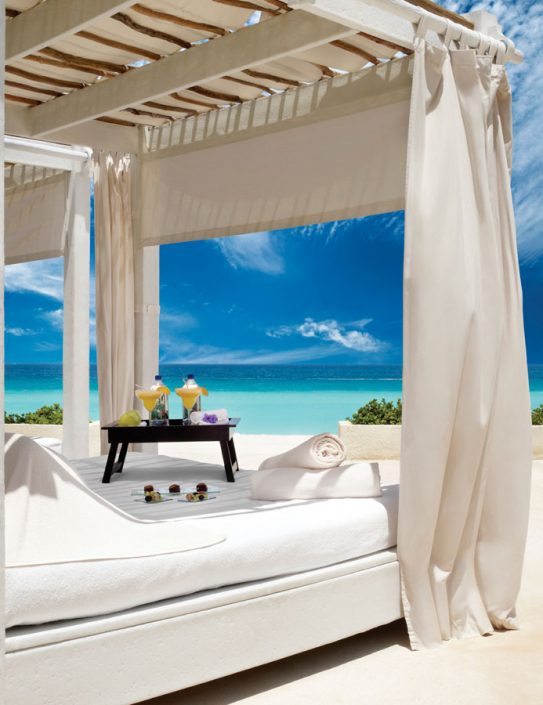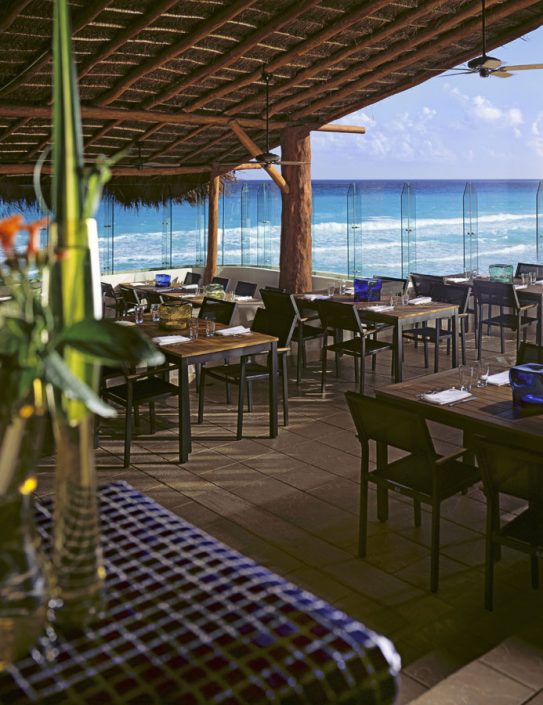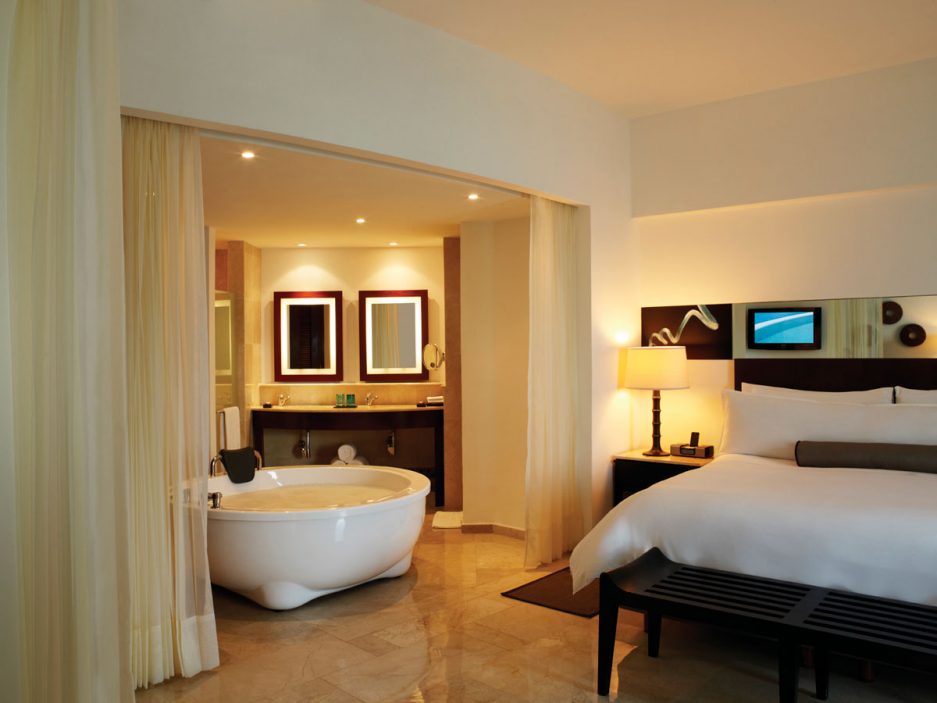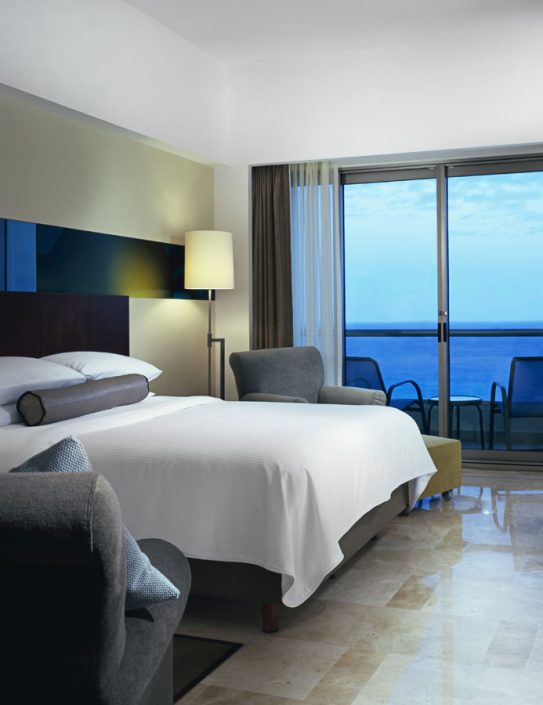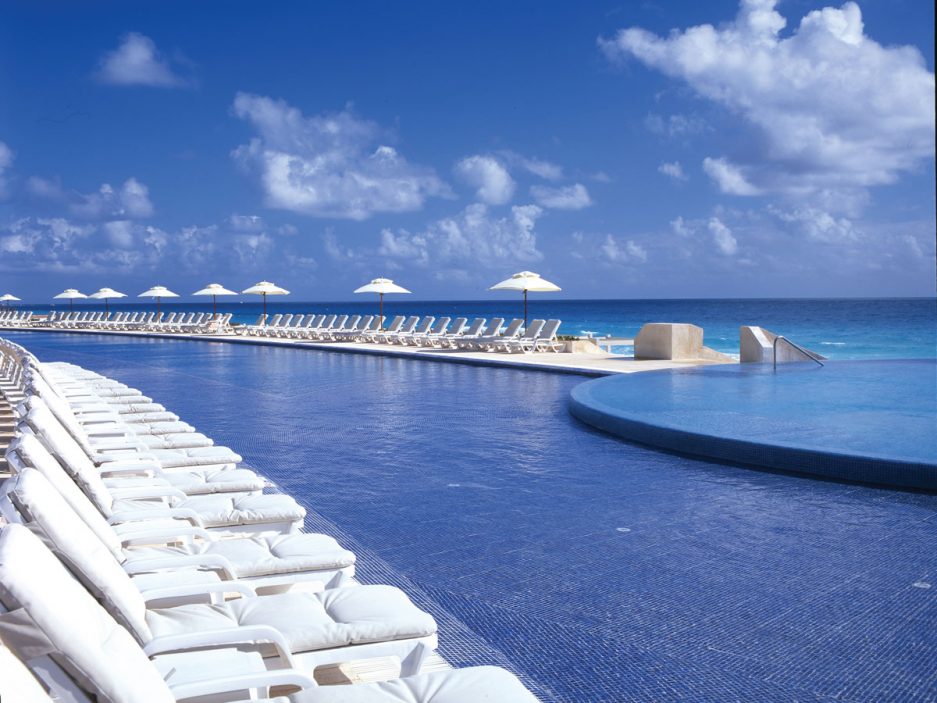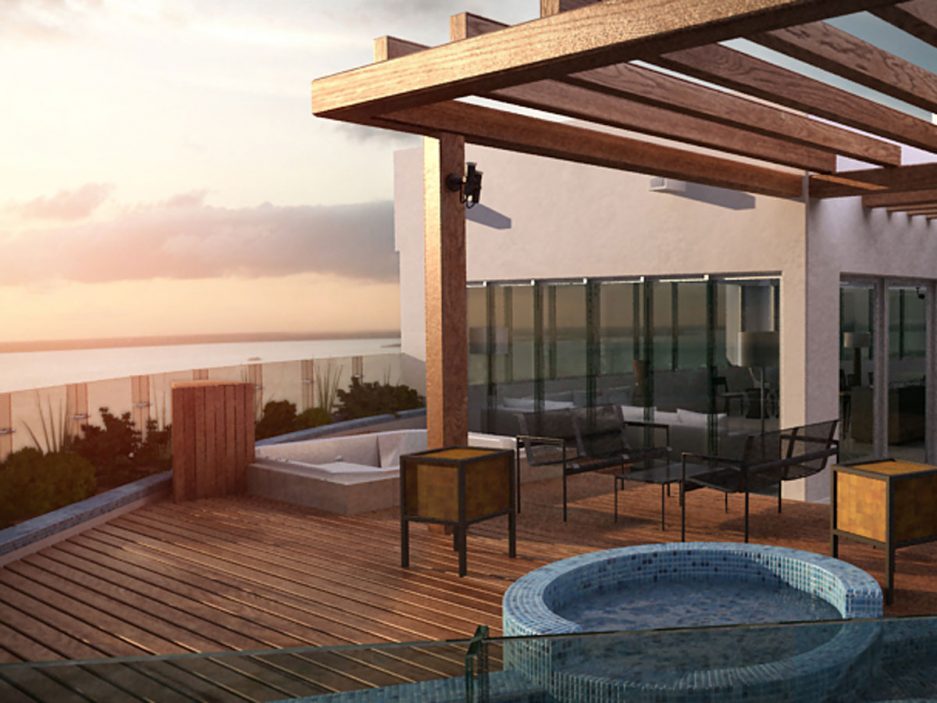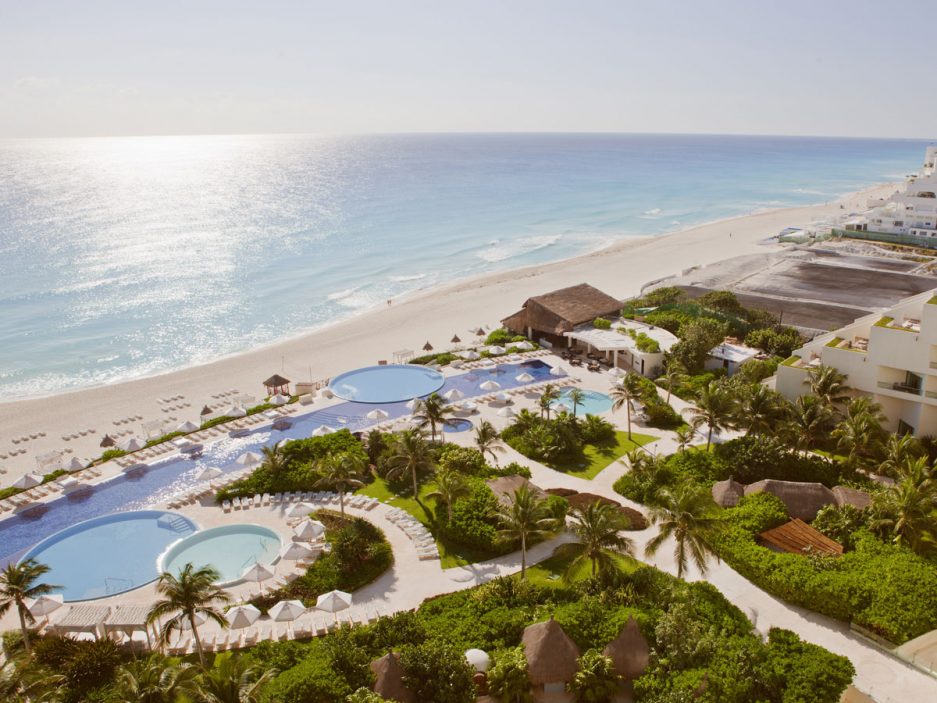 WHAT TO EAT There are eight dining options on the grounds of Live Aqua, from lively poolside joints to more atmospheric fine dining. The best among them for dinner is MB, a sexy, dimly lit spot where head chef Eric De Maeyer turns out contemporary Latin-inspired plates. An evening on its palm-tree-covered terrace is a must, as is the chipotle seafood pasta. Oenophiles will go mad for AKA Bar's extensive collection of wines, including some interesting Mexican varietals. The cafe is open all day, serving a nice selection of coffees, teas and artisanal pastries. Quick tip: On your last morning, stop in to grab a homemade, prepackaged cookie or lemon tart to nibble on the plane ride home.
WHAT TO PACK Most of your days will be spent poolside, so come prepared for sun and splash. In the evening, Live Aqua guests spiff up a bit for dinner, but flowy garments that will move freely with the warm evening breeze are key. If you forget something, designer-packed La Isla Shopping Village is just across the street.
BEST TIMES TO GO There are four seasons to consider in Cancún: the wet one (May to October); the dry one (November to April); the tourist season (December to May); and, if you ask us, the preferable slow season (August to November). Though this is the time of year that sees the most rainfall, the showers don't come every day, and when they do, it's a quick downpour before the clouds open back up to sunshine and blue skies.
NEWLYWED NEWS Live Aqua employs in-house "romance expert" Lisbeth Cruz to cater to your every amorous whim. Ask her about arranging a private dinner on the beach, or helping you set up a couples massage in the resort's fab award-winning spa.
GETTING THERE You can be in Cancún in three and a half hours on a direct flight from Philadelphia. Live Aqua doesn't have a shuttle, so once there, hop in a cab or arrange a car ahead of time to have a driver take you the 20 minutes to the hotel.
For more on honeymoons, go here.
Like Philadelphia Wedding on Facebook
Follow Philadelphia Wedding on Twitter
Sign up for the Philadelphia Wedding newsletter
Getting married? Start and end your wedding planning journey with Philadelphia Weddings' guide to the best wedding vendors in the city.
---