Philly's Bernie Robbins Jewelers Unveils Yellow Diamond Engagement Ring Collection
---
Most of the time, if you hear about someone being proposed to with a canary diamond, it's because you're reading it in US Weekly, and the proposed-to girl in question is some type of celebrity. And many of the times, if you see a lovely piece of yellow diamond-looking jewelry on a non-celeb, it's a yellow sapphire, as they are easier to come by (and by come by, we mean afford) than their rarer cousins.
Because of this whole affordability issue, and because they believe that the popularity of the canary diamond is here to stay, Harvey and Maddy Rovinsky, owners of Bernie Robbins Jewelers (which has been in the Philadelphia area for more than 50 years at this point), decided to go ahead and proactively design an in-house collection of yellow diamond engagement rings—starting at $7,000.
There are 24 different styles, all of them set in 18-karat white gold and featuring a few different cuts, from round to cushion, and each of them designed with a different (white) diamond setting. And, they're available at all of the area Bernie Robbins locations, except for the Borgata Jewels shop in Atlantic City.
Check out the slideshow featuring a few of these new beauties, and choose your fave.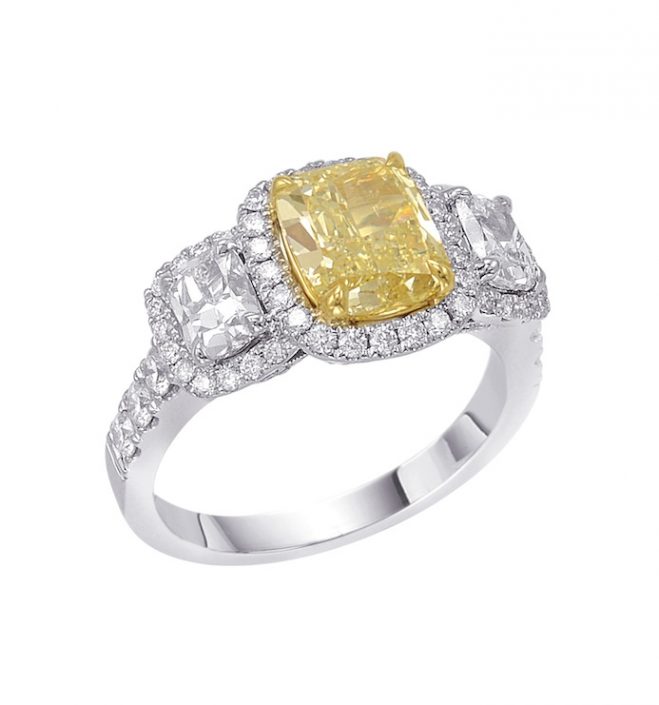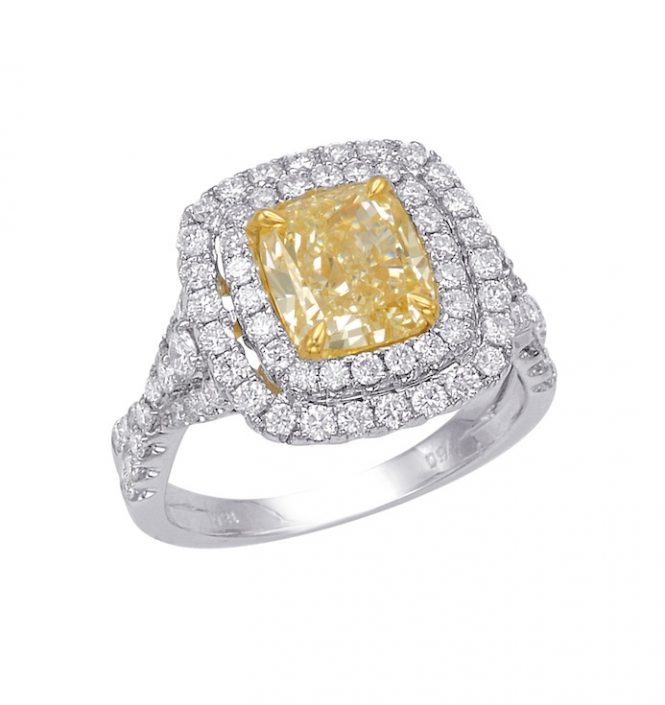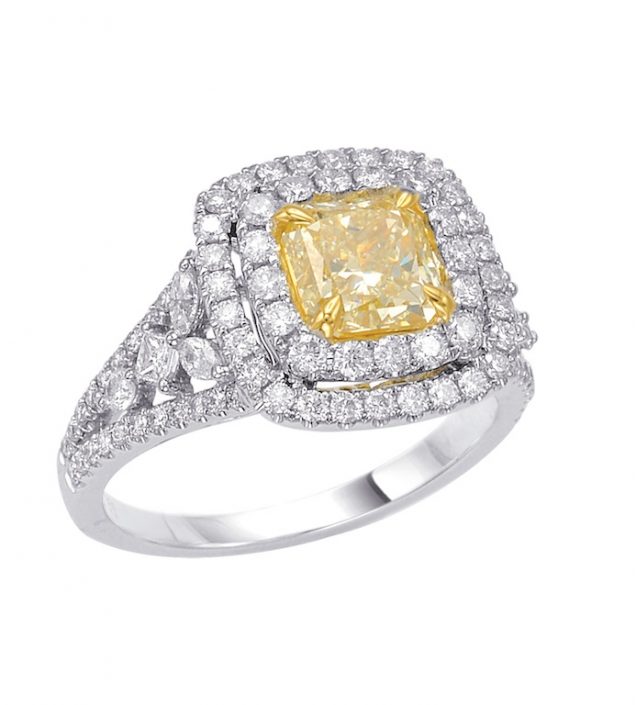 Like Philadelphia Wedding on Facebook
Follow Philadelphia Wedding on Twitter
Getting married? Start and end your wedding planning journey with Philadelphia Weddings' guide to the best wedding vendors in the city.
---