WATCH: College Protesters: "We Are #Mizzou"
Converging at City Hall, protesters spoke out against racial and social inequality in Philadelphia.
---
A crowd of about 300 took to the middle of Broad Street Thursday evening to make a point about student debt and racial inequality.
As part of the Million Student March taking place nationwide, students from Temple, Penn, Community College of Philadelphia, and Drexel began at their own campuses and then converged at City Hall. Their demands are familiar: $15 an hour minimum wage, student debt forgiveness, and free education.
But much of the protest's focus was on race, especially in light of the recent unrest at the University of Missouri and Yale University.
"I'm out here because I'm a black student and my life is in danger. I see my city taking it over with Temple's gentrification and the literal disbandment of the middle class," said activist Deandra Jefferson, holding a sign reading "#Mizzou, You Are Not Alone."
---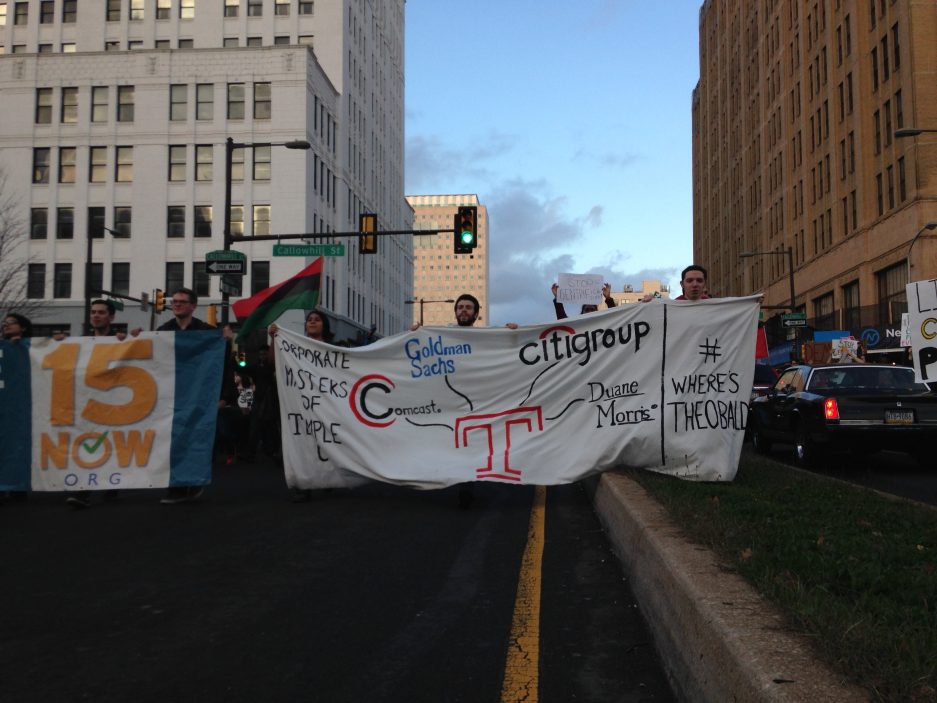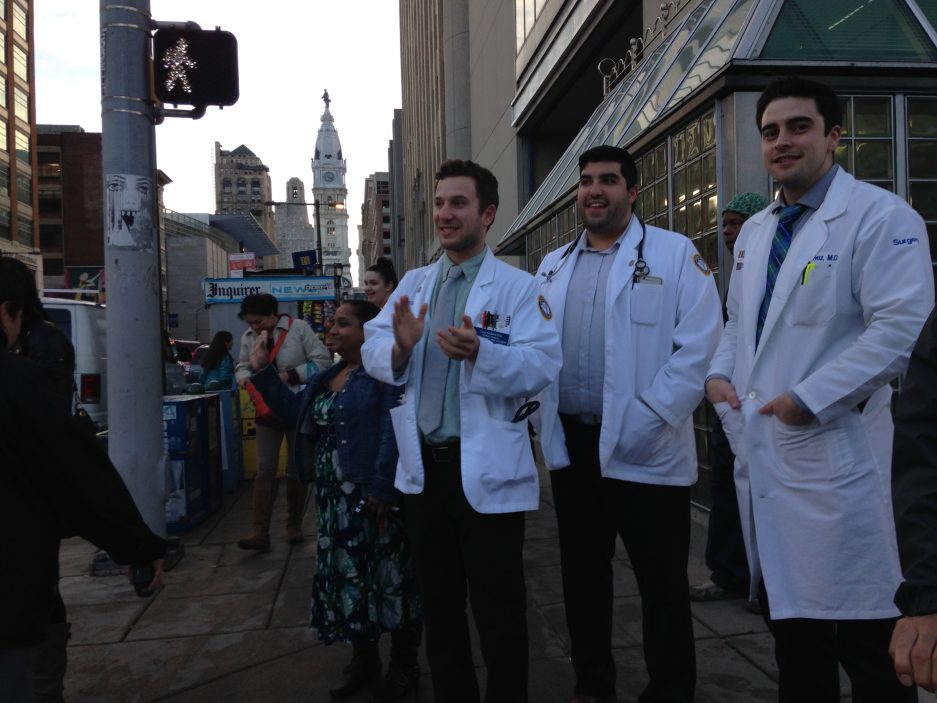 ---
Some onlookers took pictures, honked their horns, and cheered the protesters as they passed. The activists stood and spoke out against issues like Temple's stadium proposal:
"if @TempleUniv can afford $100m stadium they can pay adjuncts and all campus worked $15/hr" #MillionStudentMarch pic.twitter.com/XrbTT281SL

— 15 Now Philly (@15nowPhilly) November 12, 2015
Mary Kate Freeman, a Drexel Nursing student, said she believes college should be free.
"I'm here because of the excessively rising costs of college tuition, and the fact that our country has trillions in debt speaks to the problem this is," Freeman said. "There are other countries that have successfully provided a public education and I believe that free education is a way to create a more innovative, educated populace."
When asked if the country could truly afford to sustain free college education, she responded:
"It depends where you put your values. I value education more than I value war, and if we put our resources into education I think we'd have a better country."
So why such a broad array of issues were protested at a single event? Jefferson said they all cross paths.
"It's not a diversion. It's intersectionality," Jefferson said. "Every oppression in this country intersects. Those children are paying college tuition at Missou. And they're being treated with racial discrimination. If you're going to make us pay tuition, then I damn sure think you make sure we're not discriminated against and if we are, that you don't act like it's not a big deal."
A Philadelphia Police captain on scene said there were no arrests or incidents at any of the events.
Follow @RobDiRienzo on Twitter.
---