Phillies 2014 Preview: Bursting with Experience, or The Walking Dead?
Howard Altman: Five things that will make Phillies fans smile — and five that will make them frown.
---
The white board in the Phillies' locker room — across from the tubs where the players dump their dirty clothes — was the spring training communications center.
It's where the daily lineup and travel rosters were posted, along with reminders for players to get their visas and announcements about who had to show up for which practice.
One by one every morning, guys walked over to see if there was anything pertaining to them.
On the last Sunday of spring training, a message was written in green marker.
"Walking Dead Night Sunday," the message read. "(See AJ about details)."
I never was able to pin down A.J. about the details, but I am guessing he wasn't referring to the potential disaster which general manager Ruben Amaro Jr. hath wrought.
Still, Burnett may just have well been forecasting 2014.
All spring, the running theme at Bright House Field in Clearwater was the age and health of the roster, from the holdovers like Ryan Howard (34), Jimmy Rollins (35) and Chase Utley (35), to the guys like Marlin Byrd (36) and A.J. Burnett (37) imported by Amaro, and Carlos Ruiz (35), the one guy he brought back. All this with a projected payroll of $180 million, according to ESPN, the third highest in baseball.
Intertwined, age/health became a thing, amplified by the word "if" and reverberated so loudly that it was brought up, unsolicited, by most folks I talked to, including bench coach Larry Bowa, Amaro and even Michael Jack Schmidt.
"I think health is a key issue," Schmidt said during a roundtable discussion with reporters, echoing a sentiment as ever present in Clearwater as the palm trees. "I know you guys have heard this before, but I think Howard needs 500-600 at-bats. Utley needs 500-600 at bats. These guys can't go on the DL for a month-and-a-half."
Unlike last year, when both did and the team finished 73-89, 23 games behind the first place Braves and in fourth, a game behind the Mets. The METS!
With an average age of 30.3, according to ESPN's MLB roster analysis, the Phillies are one of baseball's oldest teams. By comparison, the Astros are baseball's youngest team, at an average age of 26.9. And the Phillies' rivals in the NL East clock in at 27.2 for the Braves (MLB's second youngest team), 27.3 for the Marlins (third youngest), followed by the Nationals (at 28.4 baseball's 13th youngest team) and the Mets (at an average age of 28.5, baseball's 14th youngest).
Both Amaro and Bowa talked about the flip side of age, which is experience. Byrd and Burnett, both brought in on (oft-chastised) free agent contracts, were in winning locker rooms last year.
Looking on the bright side, there are two teams older than the Phillies with far deeper pockets and much loftier aspirations for 2014. The World Series champion Red Sox are an average 30.8 years old and the Yankees, at an average age of 31.2, are even older. So there is hope, I suppose, that can be drawn from the fact that arguably the best team in the baseball is grayer than the Phils.
But while hope may float, it is a lousy life preserver on which to cling when you are trying to keep your head above the waters in a tough division. If this season is to be successful, the Phillies have to hope that Howard and Utley do as Schmidt suggested, that Rollins turns back the clock and reverses his downward trajectory, that Domonic Brown continues his upward trajectory, that Cliff Lee does what he did last year and was even better than the year before, that Chooch is Chooch again, that Mike Adams makes the bullpen better and that Jonathan Papelbon is worth $13 million to close out games (couldn't someone with a lesser price tag blow seven out of 36 chances, as Papelbon did last year?)
So what can Phillies' fans look forward to as the season gets underway today in Arlington, Texas?
5 Things That Will Make Fans Smile
---
Tommy Gilligan-USA TODAY Sports

Jonathan Dyer-USA TODAY Sports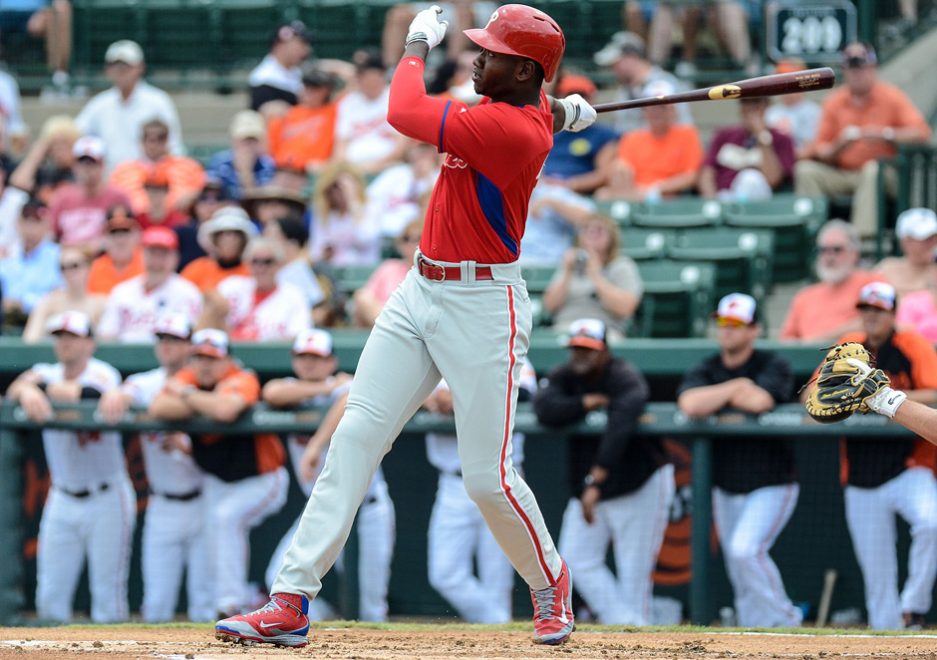 Kim Klement, USA TODAY Sports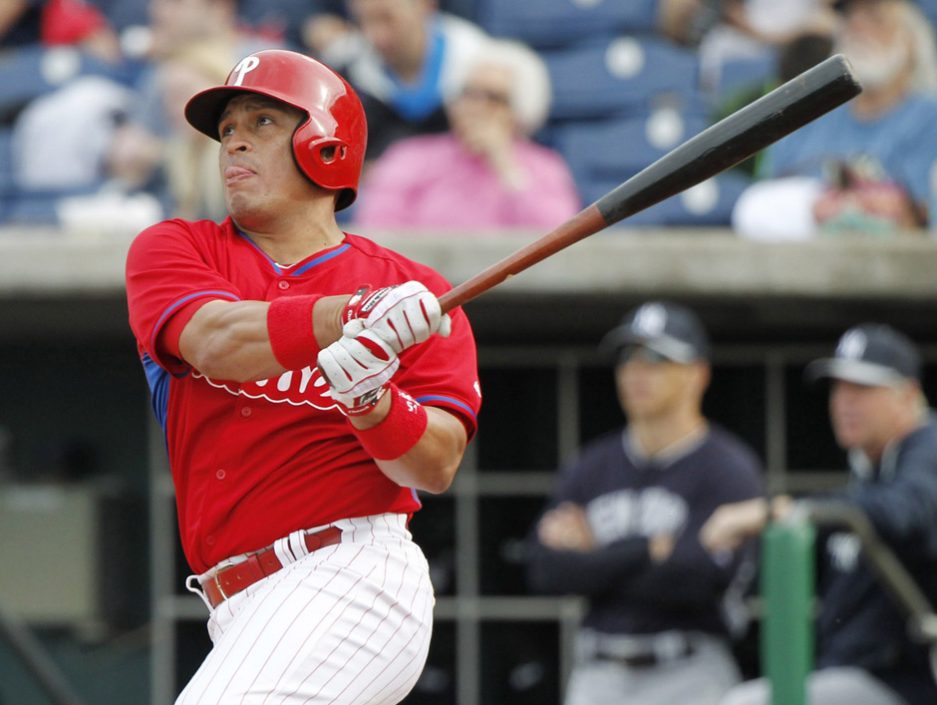 Jonathan Dyer, USA TODAY Sports

Jonathan-Dyer, USA TODAY Sports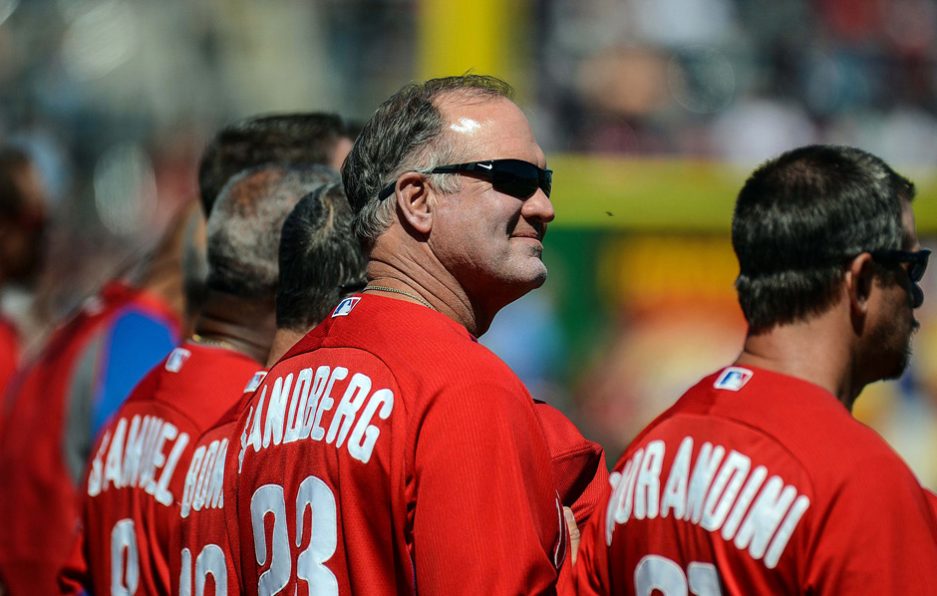 ---
5 Things That Will Make Fans Frown
---
David Manning, USA Today Sports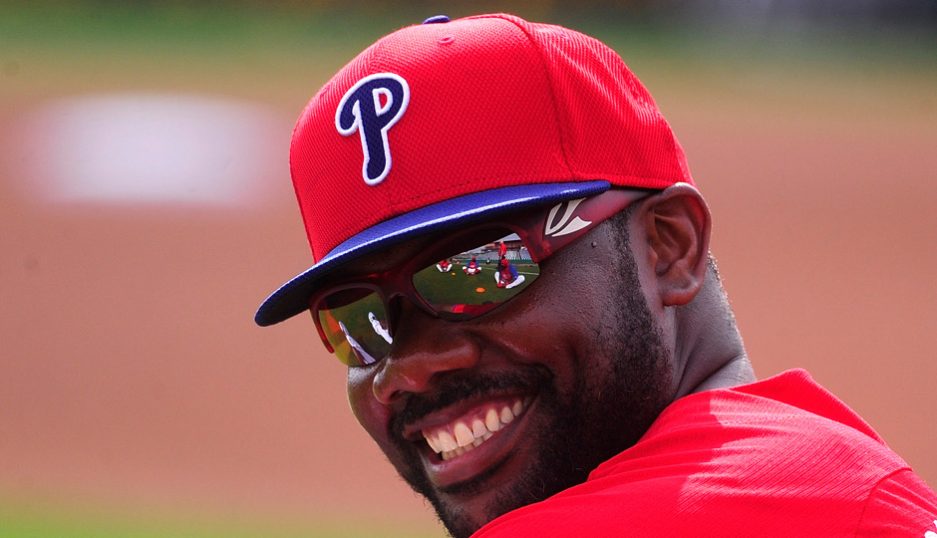 Daniel Shirey-USA TODAY Sports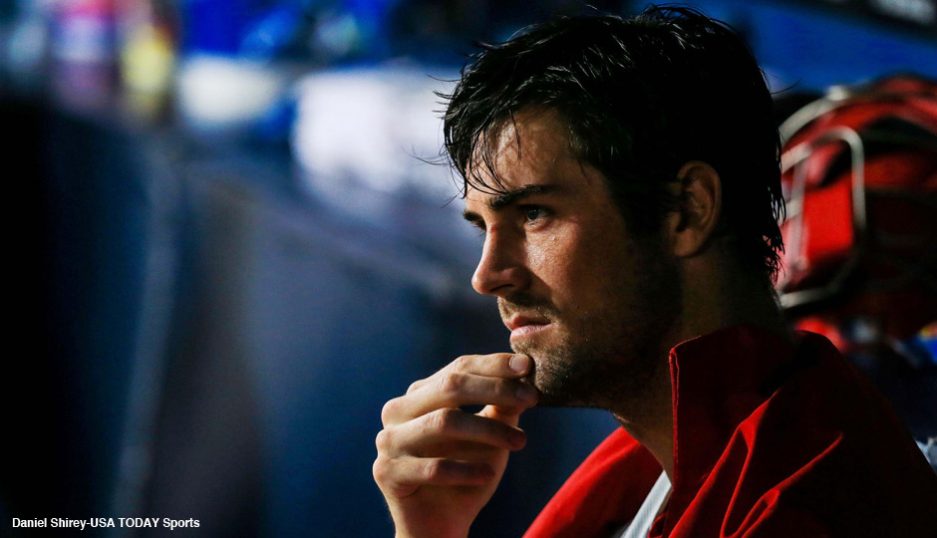 Jonathan Dyer | USA Today Sports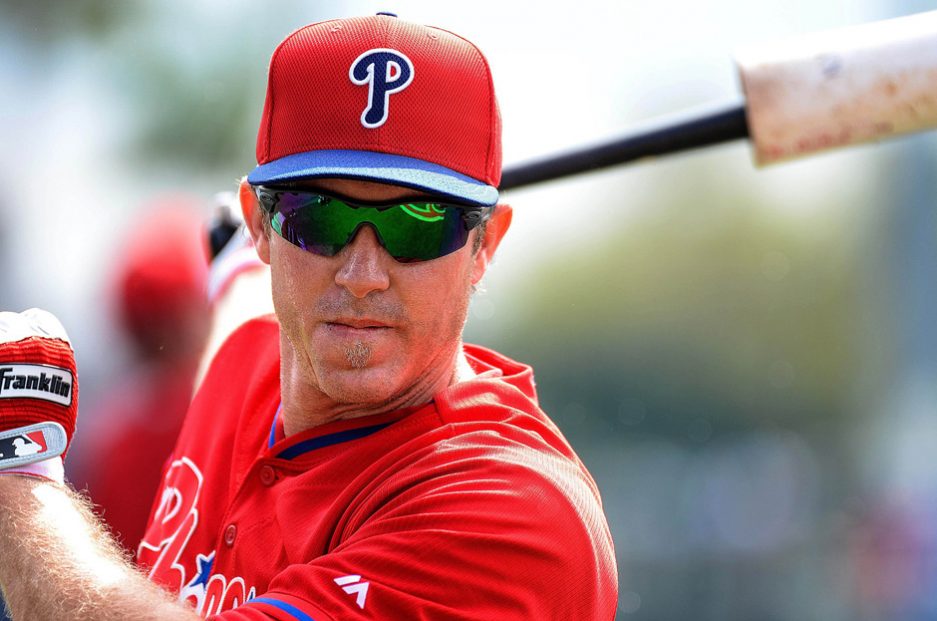 AP Christopher Szagola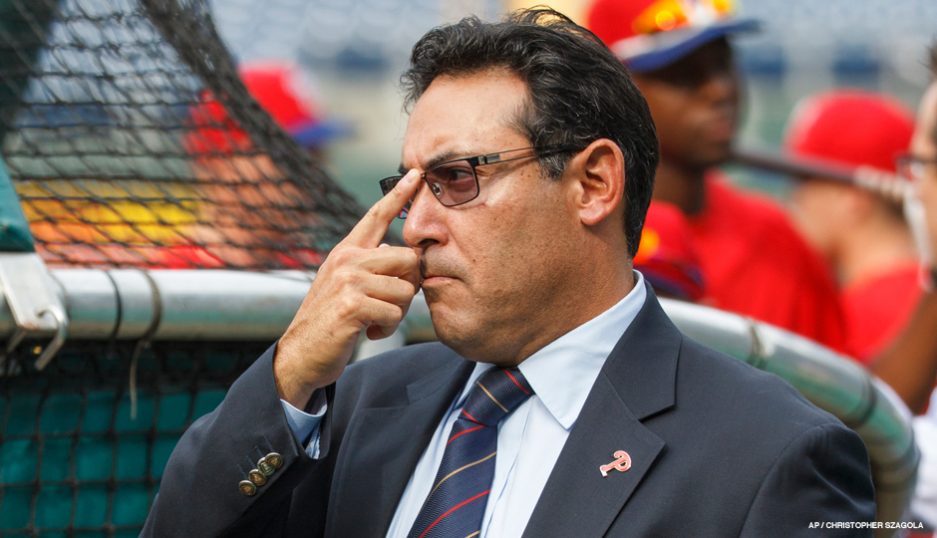 ---
Bottom line: Phillies finish 81-81, 22 games back of the Nats.
The real bottom line? Attendance, which peaked in 2010 at 3.77 million and dropped to 3.01 million last year, hovers around the 3 million mark, if not a tick below. Meaning Ruben is sandwiched between hope and reality and run out of town.
Former City Paper editor and Pretzel Logic columnist Howard Altman covers national defense for The Tampa Tribune. He's been covering spring training for Philadelphia magazine. Read his interviews with Ruben Amaro about Jimmy Rollins, Mike Schmidt about his recovery from cancer and Carlos Ruiz about age vs. experience.
---