Guides
This Local Couple Is Sharing Their Home-Reno Journey on Instagram
Follow Old House on the Rox for a sneak peek.
---
Like many people searching for a home in 2020, Aubrey and Hutten Moyer faced a hot market. But when they found an early-1900s stone-fronted brick home in Roxborough in need of serious love, they saw the potential — and the rest is history.
Kind of. Since moving into the six-bedroom­ abode in March 2021, the Moyers­ have had the red oak floors sanded­ and refinished. They're a handy pair — she's a photographer;­ he's an architectural designer — so they tackle many projects themselves. And they're documenting it via their Old House on the Rox Instagram account, to show the reality behind renovations — ­­a roof replacement, a bathroom plumbing overhaul.
Folks near and far are following: "People message us saying, 'We toured that house. It's amazing to see what you're doing,'" says Hutten.
The carriage house is a future project. (The roof collapsed years ago.) They want to turn it into a courtyard. The overall renovation cost so far? About $75,000, plus the $320,000 purchase price.
They're taking it day by day. After all, says Hutten, "It's our home."
Primary bedroom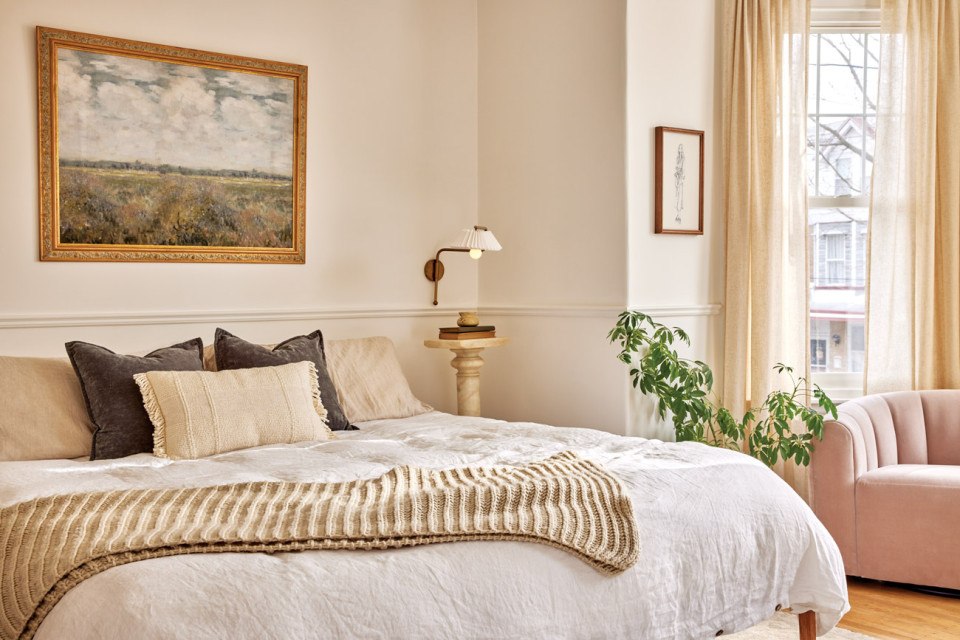 With their dads (who often help), the couple installed new electricity and insulation and removed one of the two radiators. Then they layered in a "respectful blend" of their styles, says Hutten — cottagecore for her and contemporary for him — with linens from Piglet in Bed and a pedestal from Facebook Marketplace.
The dining room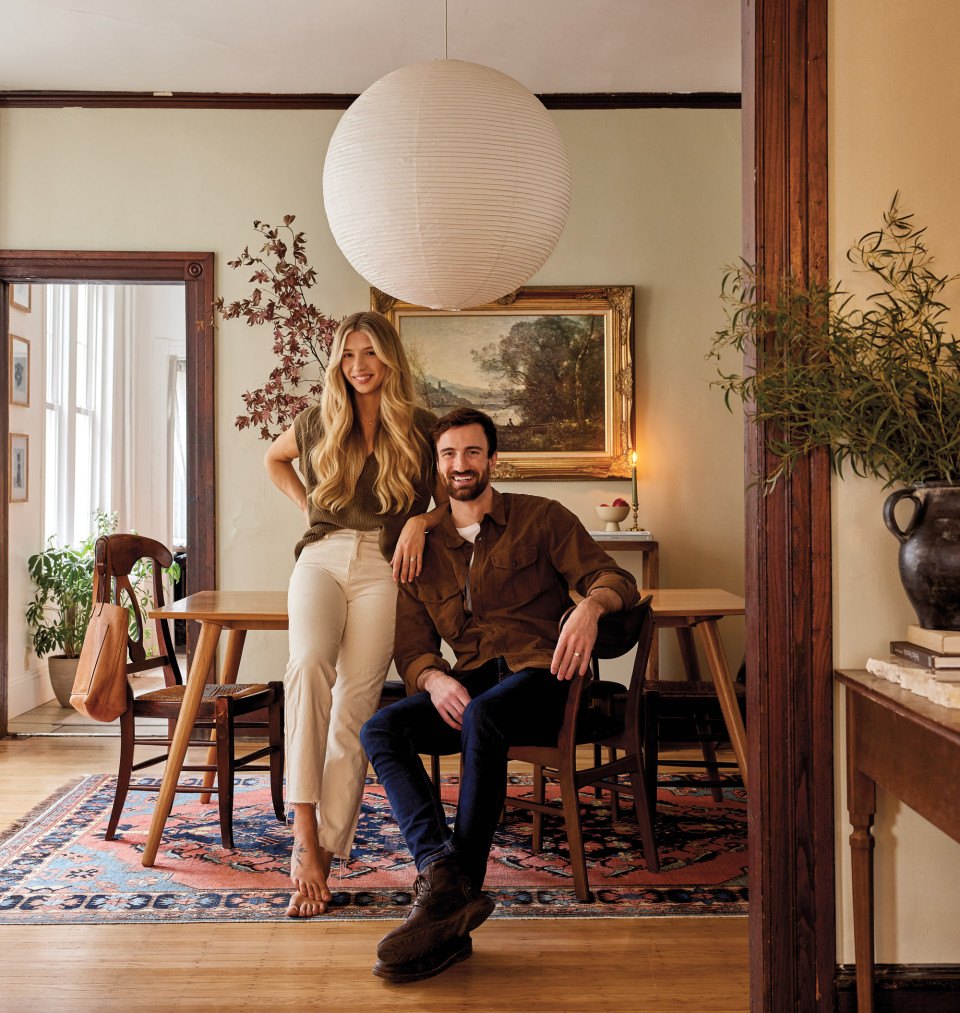 Aubrey and Hutten, who married in September, made this room livable for now. This interim globe pendant fulfills one of Hutten's design goals: "It's enchanting to see cool light fixtures from the street," he says.
The dresser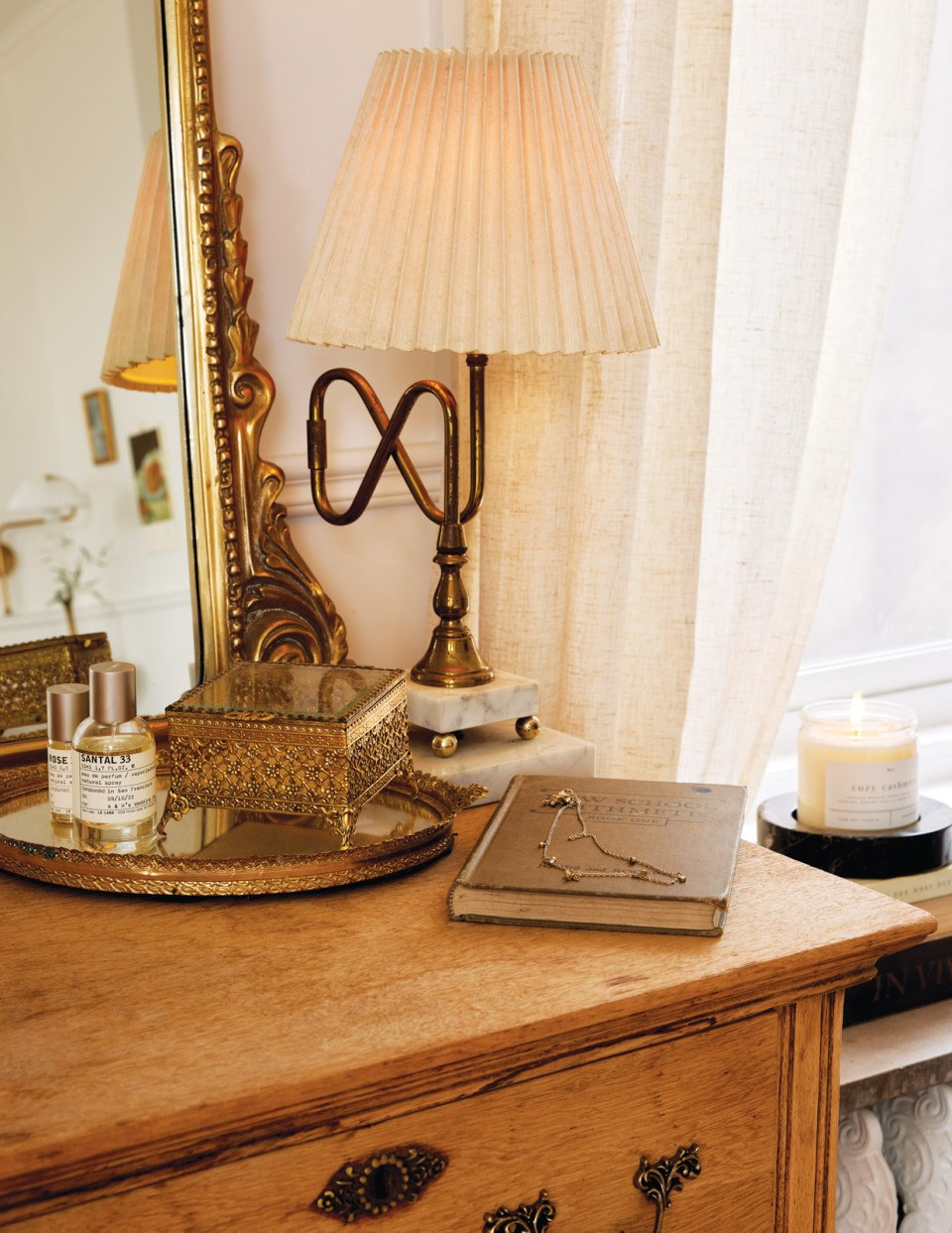 Another Facebook Marketplace find, this bedroom dresser was overhauled by Aubrey, who sanded it to reveal the natural wood and replaced the handles. The pair also turned an Ikea Pax system into a French-modern-inspired wardrobe.
Published as "Habitat: Sneak Peek" in the February 2023 issue of Philadelphia magazine.
---
---