Heart Health Champions
The region's top heart experts share their insight on the latest advances in heart care and the best ways to live a heart-healthy lifestyle.
---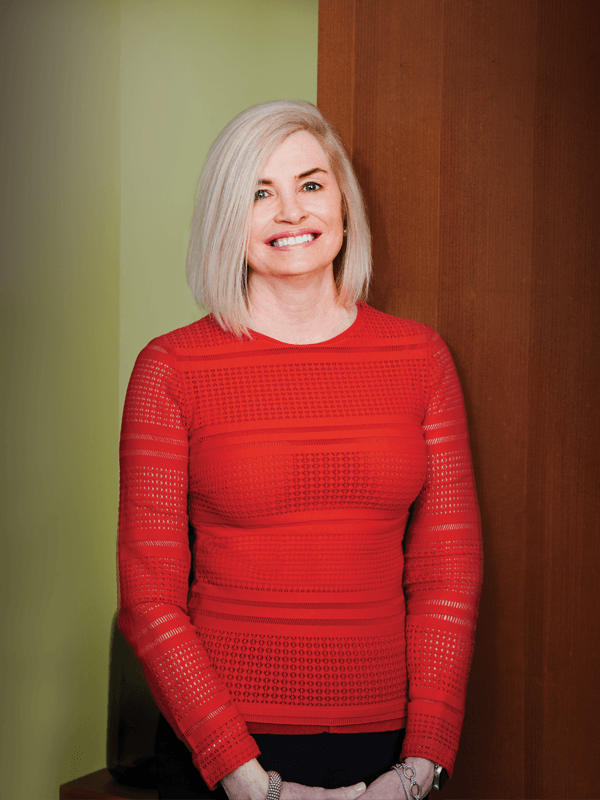 Brought to you by Main Line Health Lankenau Heart Institute
7 Habits for a Healthy Heart
Heart health can be impacted by many factors—from diet to stress.
Linda Bullock, DO

, a primary care physician at Main Line Health, shares why you're never too young to prioritize your heart—plus a simple framework for getting started.

When should women start thinking about their heart health? Women of any age should prioritize their heart health. About one in 16 women age 20 and older have heart disease. Cardiovascular disease is the number-one killer of women and causes one in three deaths each year. Also, the symptoms of heart disease may be different and more subtle in women. I encourage all women to speak to their health care provider about their family history, which could impact their risk for heart disease. And if they are experiencing symptoms that don't feel normal, call 911 immediately.

The many lifestyle changes that come along with maintaining heart health can be daunting. What advice do you give your patients? I tell my patients that heart health can be viewed in terms of "Life's Simple 7": stop smoking, eat better (a Mediterranean-type diet can be a good model), get regular physical activity (about 30 minutes five days a week), improve cholesterol profile, manage blood pressure, lower blood sugar and lose weight.

What questions should women ask their health care provider about their heart health at their annual appointments? Patients should ask to have certain parameters measured. These include blood pressure, cholesterol, blood sugar (sometimes HBA1C) and sometimes an EKG. Women often do not like to talk about weight-related issues, but their BMI (body mass index) is also important. Women over 50 should ask about a calcium score (CT scan of the heart arteries). Patients should always let their doctor know if they have a family history or personal history of heart disease, if they smoke or if they have diabetes. Also, they should bring any medications or supplements with them to their appointment for review.

Why does your practice include mental health services? Many women have mental health struggles that can lead to heart disease, particularly stress, anxiety and depression. As a primary care physician, I recommend stress management strategies such as mindfulness and meditation, nurturing the practice of gratitude, prioritizing sleep and fostering a strong support network. Sometimes, formal counseling and medications are also prescribed.

Are there any new developments in the treatment of heart disease that you're excited about? Yes! I am excited about new technologies such as wearable devices and sensors that are becoming commonplace. The number and types of these devices continue to expand and some measure physical activity, heart rate and heart rhythm. Important blood pressure sensors as well as biochemical sensors are being developed and refined. As far as laboratory tests, there are existing tests that may become more useful for risk stratification. Cholesterol particle size and configurations will also have more clinical significance as targeted treatments may soon be available.