News
Here's What You'll Be Eating and Drinking at Parks on Tap
Check out the menu for the city's roving pop-up beer garden, which opens today in Fairmount Park's Azalea Garden.
---
Parks on Tap, the roving beer garden that pops up in city parks across Philadelphia each summer, officially begins at the Azalea Garden behind the Philadelphia Museum of Art this afternoon — and we've got the menu.
The pop-ups, a collaboration between Fairmount Park Conservancy, Philadelphia Parks and Recreation, and FCM Hospitality, hit at a new park — 23 in all — every Wednesday through Sunday until the end of September. New parks this year include Wissahickon's Historic Rittenhouse Town, Fisher Park in Olney, McMichael Park in East Falls, and the Discovery Center in East Fairmount Park.
In addition to salads, snacks, and sandwiches on Lost Bread Co. rolls, Parks on Tap will pour mostly local draft beers, plus wine, cider, hard seltzer, and rotating draft cocktails.
Hours for Parks on Tap are Wednesday and Thursday from 5 p.m. until 10 p.m., Friday from 4 p.m. until 11 p.m., Saturday from 1 p.m. until 11 p.m., and Sunday from noon until 10 p.m., with the exception of today's kickoff, which begins at 1 p.m. See the full schedule of pop-ups here, and check out the food menu below (click to embiggen).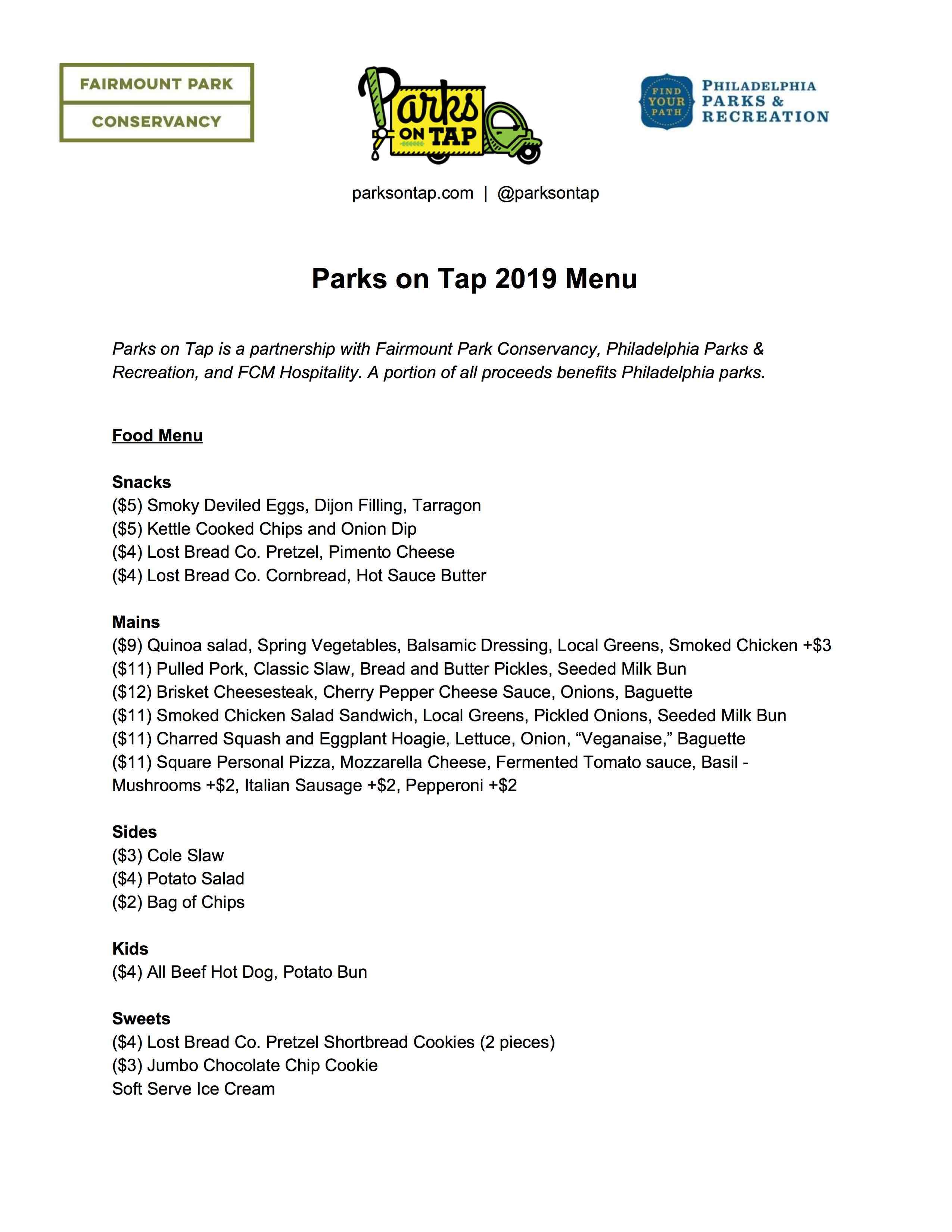 ---
---