Half-Off All Wine Bottles at a.kitchen's Cellar Raid
It happens every first-Wednesday of every month.
---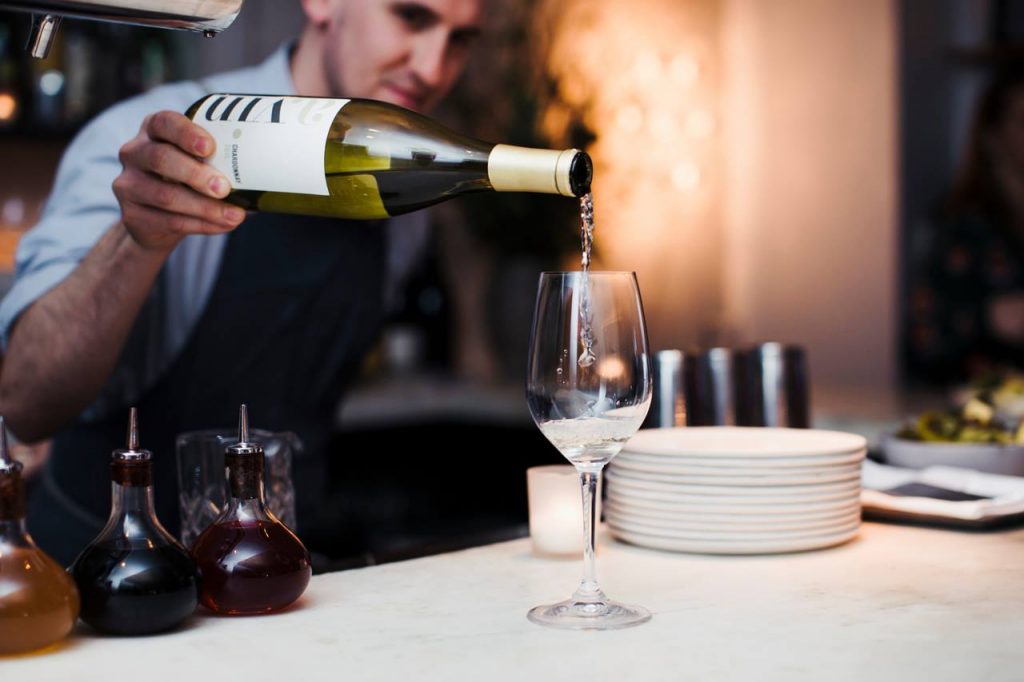 a.kitchen's wine list is over 400 bottles deep, and many of them are natural, funky, and from small, independent growers. Twice was the restaurant recognized by Wine Enthusiast's Top 100 Wine Restaurants in America, and twice we awarded them with the Best Wine List award (2012, 2015). For a hotel restaurant — albeit a boutique-ish one — they don't have to try so hard. But they do, and because they succeed, we succeed.
And tonight, we're especially successful because a.kitchen's letting us raid its wine cellar at a huge discount.
From 5-10 p.m. (and every first Wednesday of every month following), a.kitchen will sell each and every bottle from its wine list at a 50% discount. Wine prices normally range between $50-$600, so this is the time to splurge if you can. Plus, you get to check out what Eli Collins is cooking up in the kitchen as the restaurant's new executive chef. GM Joey Campanella suggests the T-bone for two (and that you attend another a.kitchen wine event happening this Friday):
TONIGHT!!! The first of our new monthly Wednesday Cellar Raids. Every month on the 1st Wednesday, all regular bottles of wine will be 50% off in A.Kitchen from 5-10pm. So come plunder our Burgundies and Barolos. There is some amazing stuff on this list like old Rieslings, old Rioja Blanca, rare Canary Islands wine, ridiculous Champagne and more! Hope to see you tonight (and every 1st Wednesday!!) This is also a great opportunity to have some of our delicious food… think Dry Aged T-Bone for 2!

Friday: Jason Kivelstadt and Alex Pomerantz from Kivelstadt Cellars in California will be here talking about their wines. We will be offering a flight of Kivelstadt wines for 28 dollars to have at the bar or with dinner. They will be here from 5-8pm so please stop by after work!
a.kitchen [Foobooz]
---
---