Adam Erace at Hop Sing Laundromat
---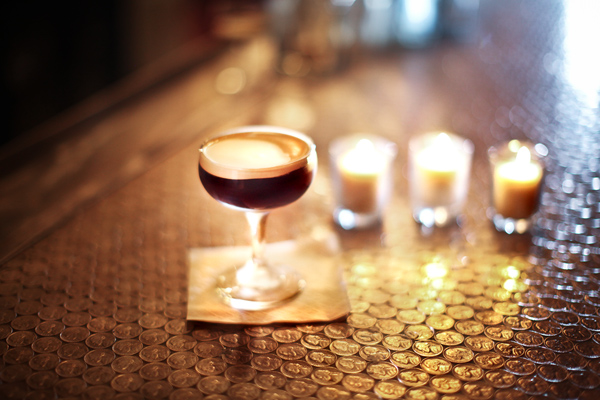 Adam Erace had held out longer than most. Turned off by Hop Sing Laundromat's hype and its proprietor's self-deprecation, Erace at avoided Lee's Chinatown cocktail bar. But for a first review of 2013, the bar beckoned. And although identified, City Paper's reviewer tells his tale.
The off-menu tequila Old Fashioned was mostly booze but, paradoxically, not boozy. When the fire vanished from its tableside-flamed orange peel, it revealed a smooth tango of mezcal and reposado, smoke and oak set to plainspoken Angostura, agave and a spray of essential citrus oils. I sought that balance in the Triple A special, but there wasn't enough fresh-pressed green apple juice to combat the lethal doses of applejack and absinthe.

"I know you didn't like the Triple A," Lee whispered when he set down the check, "so I took it off the bill." I'd given no indication I hadn't liked it. I'd even drunk most of it. Is Lee psychic or just a very keen observer?
The Truth About Czar Lee [City Paper]
Hop Sing Laundromat [Official Site]
Photo by Neal Santos
---