23 Best Signs From the Philadelphia Teachers' Protest
Teachers protested the cancellation of their contract before tonight's meeting of the School Reform Commission. Some of them carried excellent signs.
---
Thousands of teachers jammed Broad Street before a meeting of the School Reform Commission late Thursday afternoon, protesting the SRC's unilateral cancellation of teachers' contracts last week.
Speakers at the protest spent a few hours railing against the SRC, Bill Green, Gov. Tom Corbett, and SRC member Sylvia Simms — who students said told them they "belong in jail" at a movie screening Simms hosted Wednesday night. There were many signs supporting Democratic gubernatorial candidate Tom Wolf, Gov. Corbett's opponent in next month's election.
The speakers also had strong words for the counter-protesters hired by the Commonwealth Foundation, who were also demonstrating near the front of the School District building.
But the protest also featured some fantastically clever signs. Given that one of the first pieces I wrote for Philly Mag three years ago was a roundup of the best Occupy Philly signs, I decided to snap some shots of the best signs at the protest.
---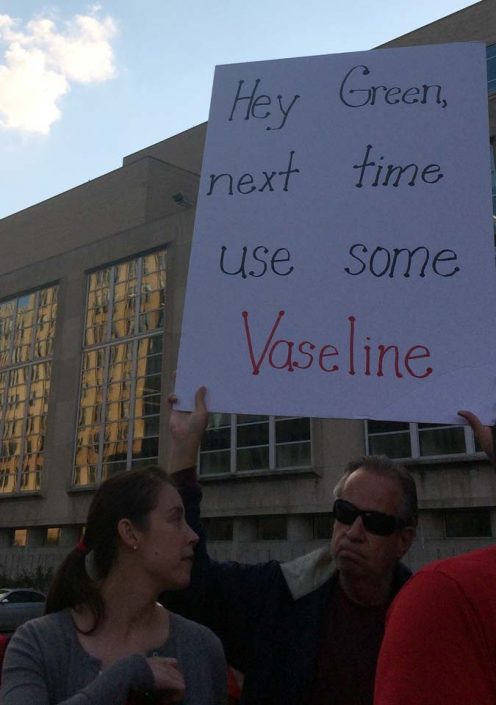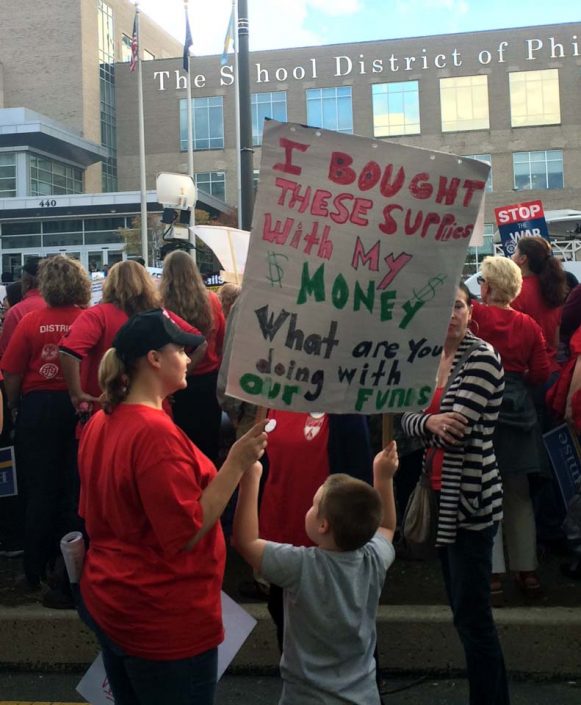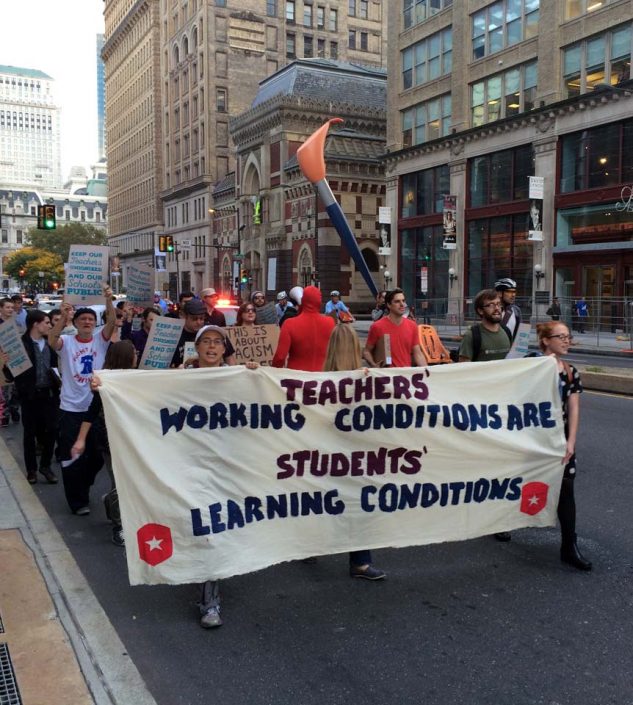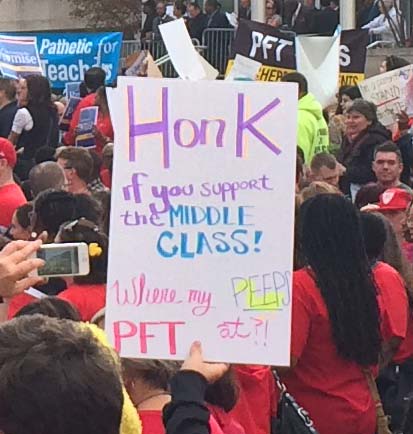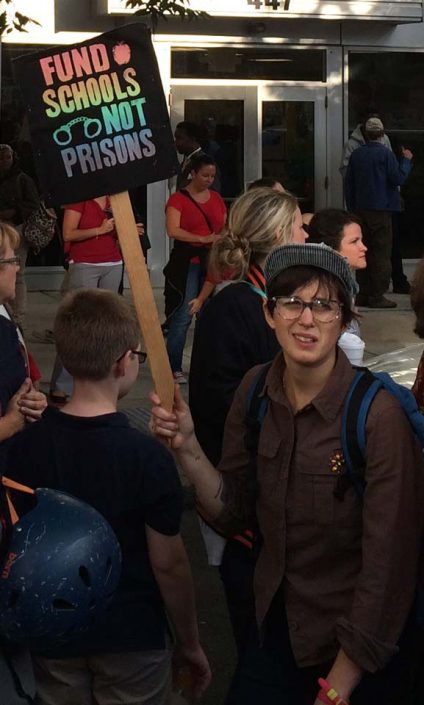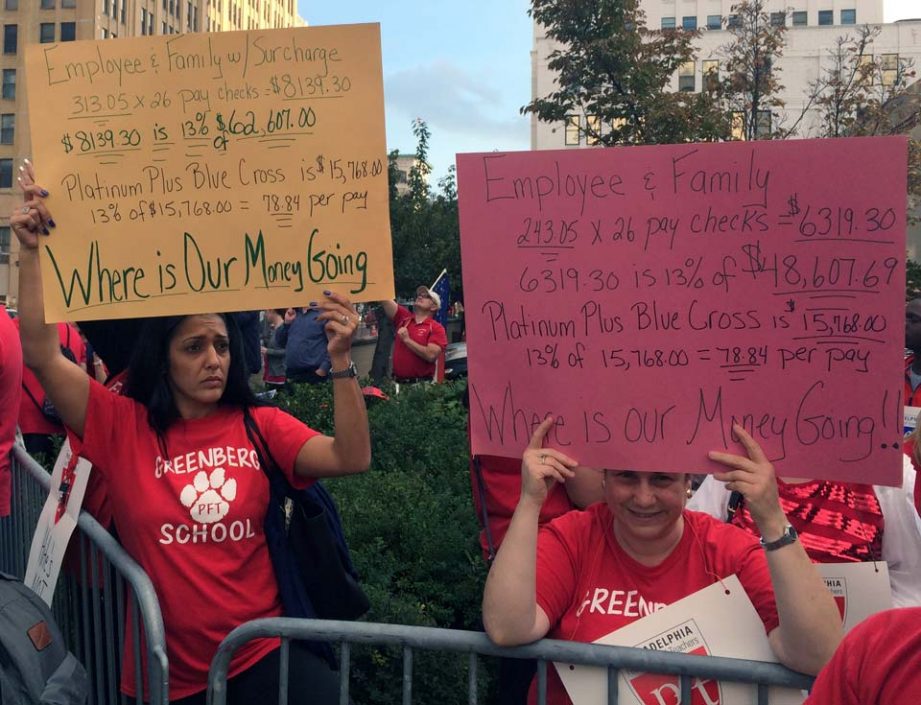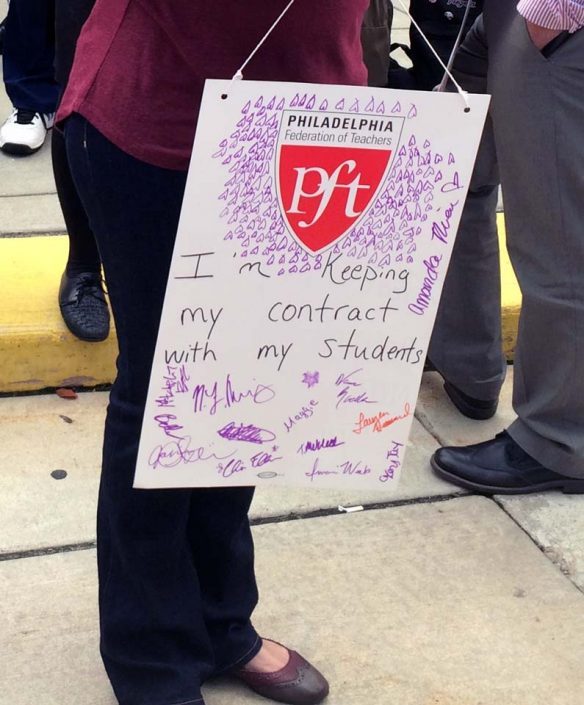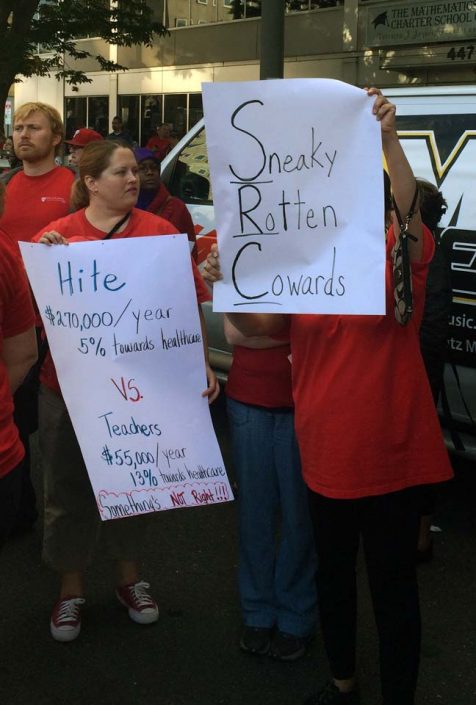 ---
---