Meet Zio, This Week's Adoptable Running Dog
Could this pup be your new favorite running buddy?
---
This week's adoptable running dog, Zio, was built for pounding the pavement: He's got long legs, tons of energy and super sweet face, to boot. Find out more about him below.
Name: Zio
Age: 1 year
Breed: Pit Bull-Boxer mix (Identifying a dog's breed or mix by looks is less than scientific; The Monster Milers make their best guess!)
Size: 55 pounds
---
The Monster Milers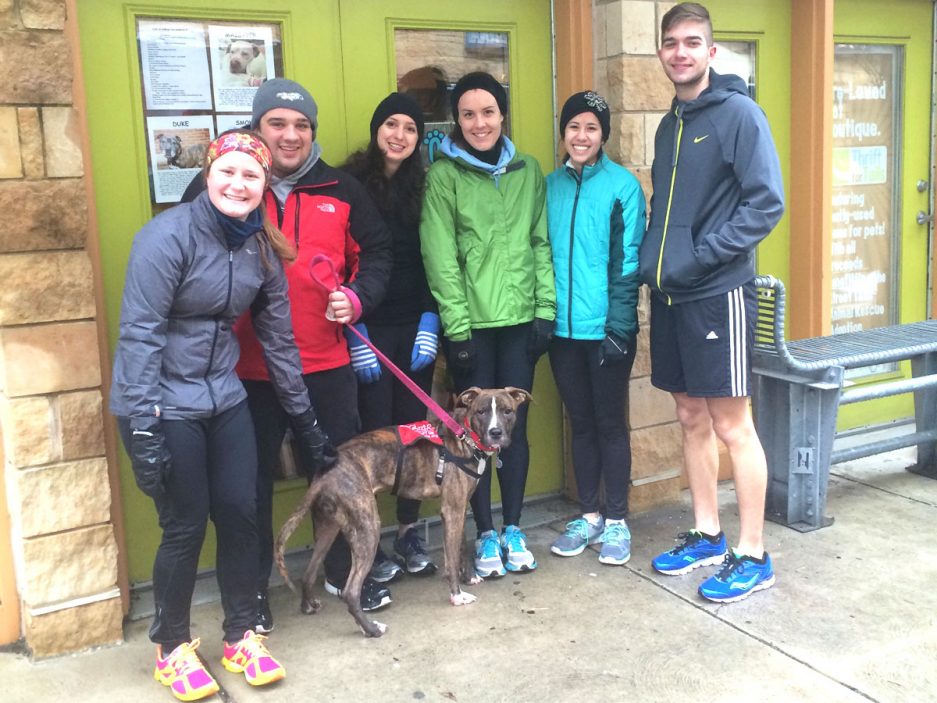 The Monster Milers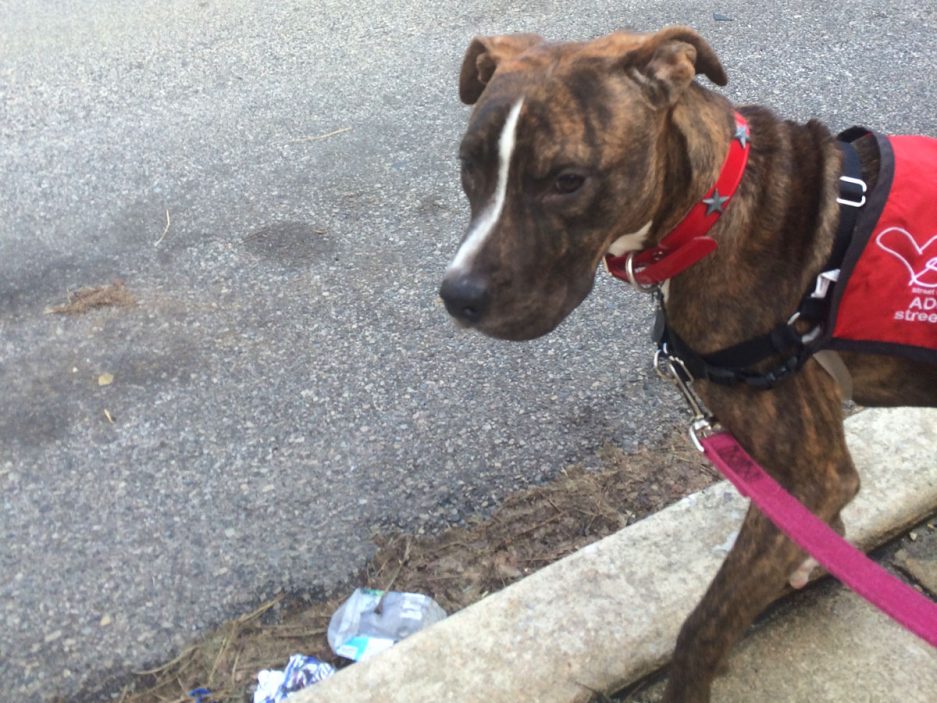 The Monster Milers

---
Background: Zio was brought to ACCT as a puppy and was adopted from Street Tails Animal Rescue. Just recently, he was returned to Street Tails when his larger size and increased energy became more than his adopter was equipped to handle. Because he's such a big, active guy, Street Tails would prefer he goes to a home without children.
Running style: Zio is built for running! His long deer-like legs make him a natural runner, and his puppy energy makes him an eager participant! He's already run up to nearly four miles with Monster Miler volunteers (sometimes twice in one day!), so the ideal adopter would be someone who can cover a 5K distance at a moderate pace.
Why Zio is awesome: Since Zio has already been in a home, adopting him will be a breeze! He knows basic commands, is likely housebroken, and was a favorite among the employees at his doggie daycare. He's a sweet guy, that just needs someone to help correct his puppy behaviors, which shouldn't be too hard because he is a fabulous listener, especially after he's gone on a run and released some energy. Lucky for his future adopter, he doesn't seem to be a big fan of snowy sidewalks and extreme cold, and would much prefer to run when the weather is cooperating.
If you're interested in adopting Zio, you can find him at Street Tails Animal Rescue in Northern Liberties. You can fill out an adoption application here, or contact them by phone (267-761-9434) or email. And for more awww-worthy photos, check out our previous adoptable running dogs here.
……………
We work with The Monster Milers each and every week to profile local running dogs waiting to be adopted. The Monster Milers are a group of runners who help shelter dogs burn off energy and get much-needed exercise by taking them on runs around the city, and they also just launched their first-of-it's-kind Adopt a Running Buddy foster program. If you're not in the market for a pup right now, but would still love to help out homeless dogs, you can always become a Monster Miler volunteer or foster parent. Find out more about how to get started with those processes here.
Like what you're reading? Stay in touch with Be Well Philly—here's how:
---