Meet Jimmy, This Week's Adoptable Running Dog
---
Meet Jimmy, the running buddy you've always dreamed of. He's cute, he's sweet, he loves to hit the trails, and he's a great cuddler. What more could you ask for?
Name: Jimmy
Location: PAWS Foster Care
Breed: Pit bull terrier mix
Age: One to two years
Weight: 46 pounds
Running style: During Jimmy's stay at PAWS' Grays Ferry Spay/Neuter and Wellness Clinic before entering foster care, he became a Monster Milers volunteer favorite. Jimmy is a young and exuberant dog, and the heart marking on the back of his neck is a dead giveaway of his sweet personality. He's an opinionated boy when it comes to walking or running, but only because he's still getting used to the leash. With a routine involving a nice 5K on the trail with you every couple of days, Jimmy will quickly become a running superstar!
Why Jimmy could be the right dog for you: Found as a stray, Jimmy needs a friend who can help him have the happy life he deserves. His days wandering the streets are over and he'll adapt well in an adoptive home with an energetic companion where he can be loved as much as he loves!
---
Jaime Morgan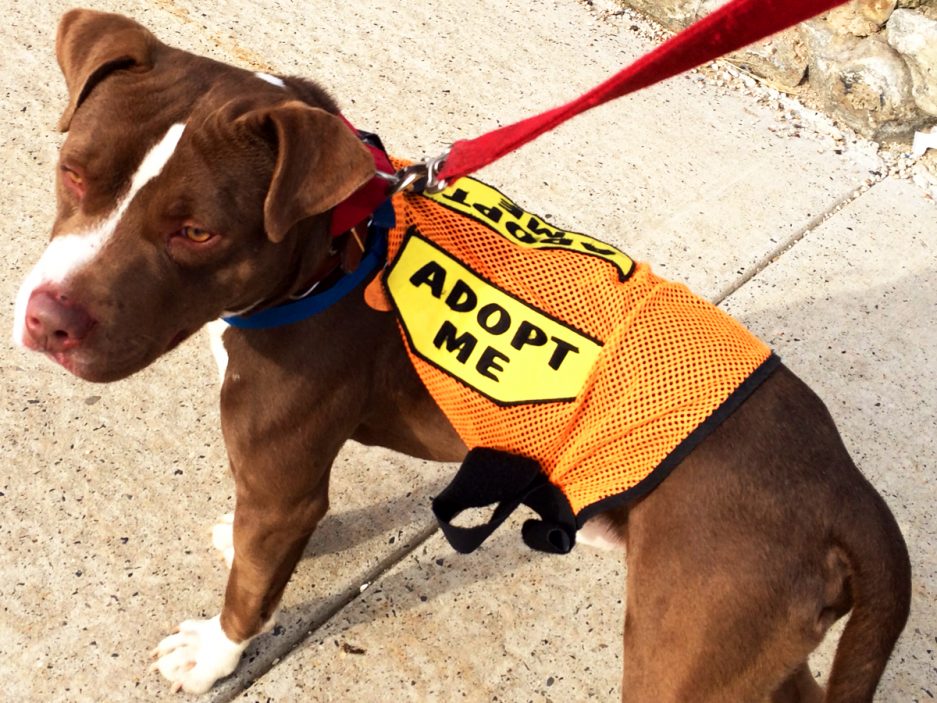 Jaime Morgan

PAWS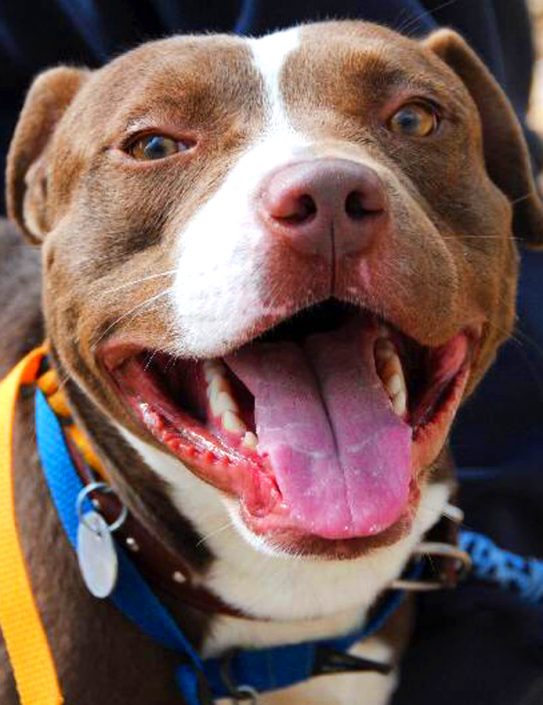 ---
If you are interested in meeting Jimmy, or have any questions, please email PAWS or call them at 215-298-9681, extension 16. You can find out more about Jimmy (and other adoptable animals) here. And for more awww-worthy photos, check out our previous adoptable running dogs here.
……………
We work with The Monster Milers each and every week to profile local running dogs waiting to be adopted. The Monster Milers are a group of runners who help shelter dogs burn off  energy and get much-needed exercise by taking them on runs around the city, and they also just launched their first-of-it's-kind Adopt a Running Buddy foster program. If you're not in the market for a pup right now, but would still love to help out homeless dogs, you can always become a Monster Miler volunteer or foster parent. Find out more about how to get started with those processes here. 
Like what you're reading? Stay in touch with Be Well Philly—here's how:
---