Meet Megan, This Week's Adoptable Running Dog
---
For this week's adoptable running pup, we've got the lovely Pitbull mix Megan. This lady is always up for a run and, more important, is always, always up for a good snuggle. When she's not out pounding the pavement with the Monster Milers, she can be found hanging out at PAWS' Grays Ferry location.
---
Photo via Megan Murphy
Photo via Johnny Pastor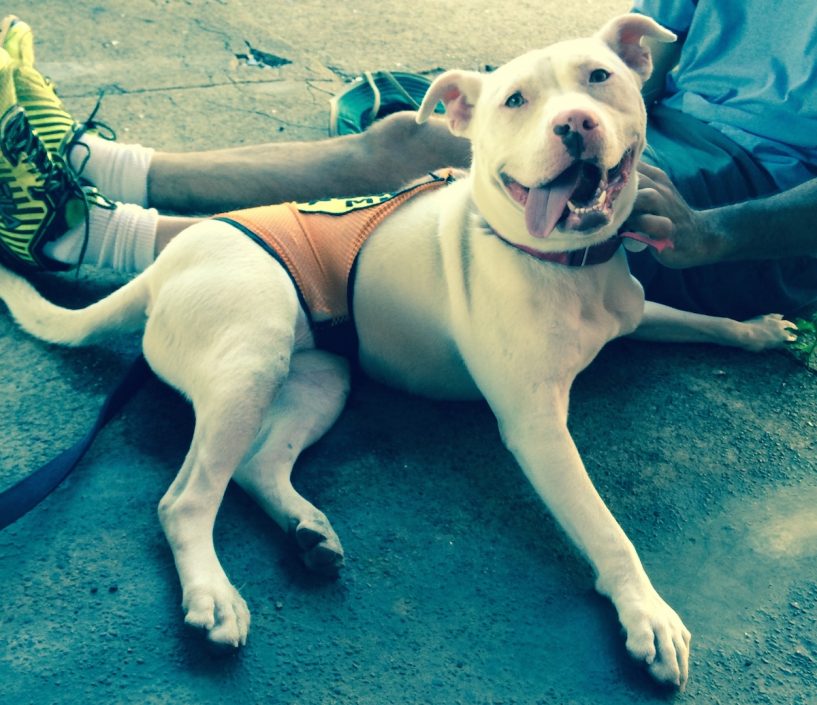 Photo via Megan Murphy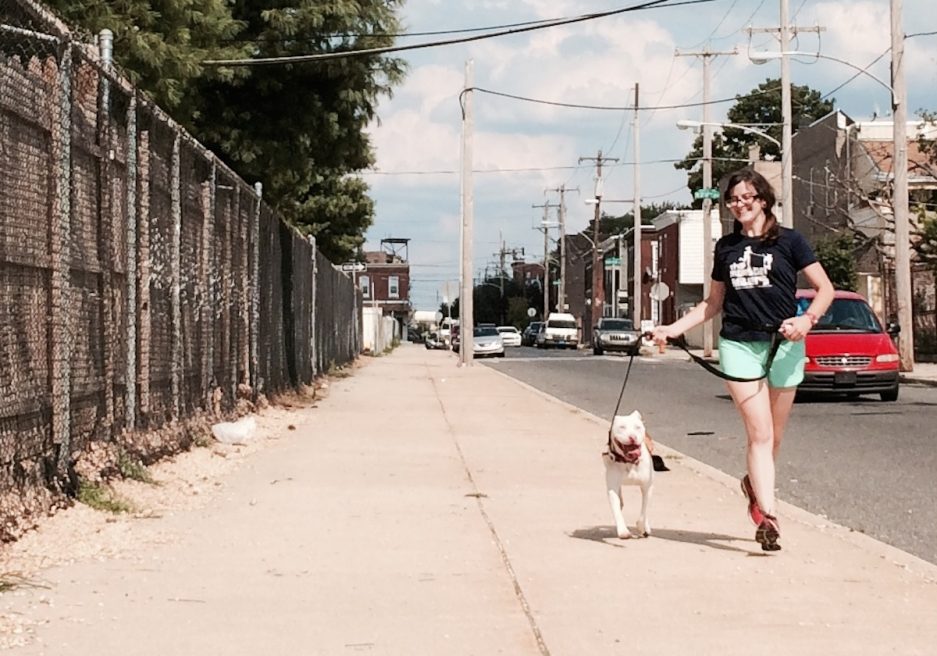 ---
Name: Megan
Age: 1 to 2 years
Breed: Pitbull mix
Size: 45 pounds
Background: Megan was found as a stray.
Running style: Megan simply loves life and one-on-one attention. She'd be the perfect fit for a weekend warrior, a running-curious couch-to-5K candidate, or a dedicated, experienced runner with low-to-medium weekly mileage. Megan loves to get her rowdies out by pounding some pavement, no matter the time of day or the weather, for short and medium distances alike. She will cool you down and love you up by inviting you to sun yourself in the grass, snuggle with her and watch the world go by.
Why Megan is awesome: Megan is bright, enthusiastic and affectionate. She's a quick learner who will thrive with a consistent and positive partner in life. Megan only has eyes for you—she doesn't get along with other animals and will be happiest as an only pet. Seeing Megan's contagious smile is guaranteed to bring out the best in you.
You can find out more about Megan (and other adoptable animals) here. And for more awww-worthy photos, check out our previous adoptable running dogs here.
……..
The Monster Milers are a group of runners who help shelter dogs burn off energy and get much-needed exercise by taking them on runs around the city. If you're not in the market for a pup right now, but would still love to help out homeless dogs, you can always become a Monster Miler volunteer. Find out more about how to get started with the volunteer process here.
Like what you're reading? Stay in touch with Be Well Philly—here's how:
---