Kick off the summer season with us!
June 9, 2022 • 6PM
Cherry Street Pier
Join us this June for a night of sipping and socializing as we kick off the summer.
CHEERS
Sample your favorite summer beers, wines and spirits.

TASTE
Enjoy food from some of Philly's favorite restaurants.
SOCIALIZE
Mix and mingle in one of the city's coolest venues.
RESTAURANTS
Taste amazing food from some of Philadelphia's top restaurants that will pair perfectly with the night's selection of sips. Here's a taste of what you will enjoy:
---
BRANDS YOU'LL ENJOY
BEER
Selections from Flying Fish Brewing Co.
Selections from Victory Brewing Company
BOURBON
Boardroom Northbound Bourbon
Daviess County Bourbon Cab Cask Finish
Daviess County Bourbon French Oak Finish
Elijah Craig 1789 Bourbon Small Batch
Ezra Brooks Straight Bourbon
Larceny Bourbon Very Special Small Batch
Yellowstone Select Straight Bourbon
New Liberty Bloody Butcher Bourbon
New Riff Bottled in Bond Straight Bourbon
New Riff Single Barrel Bourbon
Old Forester Straight Bourbon 1920
Rebel Straight Bourbon Whiskey
Woodford Reserve Bourbon Double Oaked
BRANDY
Jacquin's Apricot Flavored Brandy
Jacquin's Blackberry Flavored Brandy
Jacquin's Coffee Brandy
COCKTAIL
Bartenders Trading Co Awesome Orange
Bartenders Trading Co Espresso Martini
Bartenders Trading Co I'm Bananas Over You
Bartenders Trading Co Paloma
Bartenders Trading Co Pina Colada
Bota Rita Classic Lime Margarita
Bota Rita Strawberry Margarita
Gosling's Dark N Stormy Cocktail
Hartwall Original Long Drink
Jim Beam and Ginger Highball
On The Rocks Basil Hayden Rye Manhattan
On The Rocks Cruzan Daiquiri
On The Rocks Cruzan Mai Tai
On The Rocks Effen Cosmopolitan
On The Rocks Hornitos Margarita
On The Rocks Knob Creek Old Fashioned
COGNAC
Gautier Cognac VSOP
GIN
Drumshanbo Gunpowder Irish Gin
Grace O'Malley Gin
Irvine's American Dry Gin
Jacquin's Sloe Gin
GINGER BEER
Goslings Diet Ginger Beer Nonalcoholic
Goslings Ginger Beer Nonalcoholic
HARD SELTZER
High Noon Black Cherry Vodka Hard Seltzer
High Noon Grapefruit Vodka Hard Seltzer
High Noon Lemon Vodka Hard Seltzer
High Noon Lime Vodka Hard Seltzer
High Noon Mango Vodka Hard Seltzer
High Noon Passionfruit Vodka Hard Seltzer
High Noon Peach Vodka Hard Seltzer
High Noon Pineapple Vodka Hard Seltzer
High Noon Watermelon Vodka Hard Seltzer
Hornitos Lime Hard Seltzer
Hornitos Mango Hard Seltzer
Jim Beam Classic Highball Seltzer
Truly Pineapple Mango Vodka
Truly Strawberry Lemonade Vodka
Truly Wild Berry Vodka
Grace O'Malley Blended Irish Whiskey
Grace O'Malley Dark Char Cask Irish Whiskey
Grace O'Malley Rum Cask Irish Whiskey
The Legendary Dark Silkie Irish Whiskey
The Legendary Silkie Irish Whiskey
LIQUEUR
Aperol Aperitivo
Grand Marnier Cordon Rouge
Jacquin's Banana Liqueur
Jacquin's Creme de Cassis
Jacquin's Creme de Menthe White
Jacquin's Triple Sec
Licor 43 Liqueur
Pennsylvania Dutch Salted Caramel
See the Elephant Amaro di Rucola
St Germain Elderflower Liqueur
Thatcher's Blood Orange
Thatcher's Prickly Pear
Villa Massa Limoncello
MOONSHINE
Ole Smoky Banana Pudding Moonshine
Ole Smoky Salted Watermelon Whiskey
RUM
Dictador Rum 12 Year Old
Tommy Bahama Tommy No 2 Rum
Zafra Master Reserve Rum 21 Year Old
Brugal 1888 Rum
Brugal Especial Rum Extra Dry
Brugal Rum Anejo Superior
Brugal Rum Extra Viejo
Foursquare Single Blended Rum 12 Year Old
Goslings Black Seal Black Rum
Probitas White Rum
Single Prop Rum
RYE
Dad's Hat Rye Whiskey
Dad's Hat Rye Whiskey Port Wood Finish
Dad's Hat Rye Whiskey Vermouth Finish
Dad's Hat Straight Rye Whiskey 4 Year Old
Jack Daniel's Single Barrel Tennessee Rye
Kinsey Rye Whiskey 4 Year Old
Minor Case Straight Rye Sherry Cask Finish
New Riff Bottled in Bond Rye 4 Year Old
New Riff Single Barrel Rye 4 Year Old
Redemption Rye Whiskey
SCOTCH
Cutty Sark Blended Scotch
Glen Moray Speyside Scotch 12 Year Old
Paul John Nirvana Single Malt
The Glengarry Highland Blended Scotch
The Glengarry Highland Single Malt Scotch
TEQUILA
1800 Coconut Tequila
1800 Tequila Silver
Bribon Tequila Blanco
Cincoro Tequila Anejo
Cincoro Tequila Blanco
Cincoro Tequila Reposado
Codigo 1530 Anejo
Codigo 1530 Rose Blanco
Codigo 1530 Tequila Blanco
Codigo 1530 Tequila Reposado
Dock Street Spirits Vicio Mezcal
Dos Primos Tequila Blanco
El Mayor Tequila Blanco
El Mayor Tequila Reposado
Jose Cuervo Tradicional Tequila Silver
Lunazul Tequila Blanco
Maestro Dobel Diamante Tequila
Ricava Juan Pistolas Tequila Blanco
Teremana Tequila Anejo
Teremana Tequila Blanco
Teremana Tequila Reposado
VERMOUTH
Cinzano Vermouth Extra Dry
Martini and Rossi Fiero Vermouth
VODKA
Boardroom Ginger Vodka
Crystal Head ONYX Vodka
Crystal Head Vodka
Deep Eddy Lime Vodka
Faber Blueberry Vodka
Grey Goose Strawberry + Lemongrass
Grey Goose Watermelon + Basil
Irvine's Vodka
Mishka Cranberry Vodka
Mishka Honey Vodka
Mishka Vodka
Skyy Vodka
Sobieski Vodka
Thatcher's Small Batch Vodka
Union Forge Vodka
WHISKEY
Ballotin Chocolate Mocha Whiskey Cream
Ballotin Peanut Butter Chocolate Whiskey
Hooten Young Whiskey 12 Year Old
Ole Smoky Salty Caramel Whiskey
Skrewball Peanut Butter Whiskey
Ole Smoky Mango Habanero Whiskey
WHISKY
Fuyu Blended Japanese Whisky
JP Wiser's Deluxe Canadian Whisky
WINE – CHOCOLATE
Pleasant Valley Wine Chocolate Lab
WINE – RED
Beaulieu Vineyard Cabernet Sauvignon
Beefsteak Club Malbec Mendoza
Beefsteak Shiraz Mendoza
Bodega Garzon Albarino Reserva Uruguay
Bota Box Cabernet Sauvignon
Camelopard Cabenet Sauvignon Spain
Charles Krug Peter Mondavi Family Cabernet Sauvignon Napa Valley
Pegau Cuvée Maclura Rouge 2019
Cherries + Rainbows Organic Sans Soufre
Pegau Cuvée Réservée Rouge 2018
Pegau Cuvée Réservée Rouge 2019
Lucile Avril Châteauneuf-du-Pape 2019
Fat Bastard Pinot Noir
Flat Top Hills Cellars Cabernet Sauvignon
Gen 5 Cabernet Sauvignon Lodi
Jam Band Sweet Red Spain
Jam Jar Sweet Shiraz
Josh Cellars Cabernet Sauvignon Reserve
Kristinus Euphoria Hungary 2018
Les Freres Bastards Red
Lolailo Red Sangria Madrid
Lost Poet Red Blend
Punctum Audaz Red Blend
Roscato Rosso Dolce Gold
Sterling Vintner's Collection Pinot Noir
The Calling Pinot Noir Russian River Valley
The Starry Night Merlot
Wente Winemakers Selection Meritage
Zaha Toko Cabernet Sauvignon Argentina Estate
WINE – WHITE
Bota Box Dry Rose
Jam Jar Sweet Blush
La Vieille Ferme Rose
Les Freres Bastards Rose
Lobetia Organic Garnacha Rose
Miraval Cotes de Provence Rose 2020
Punctum Pablo Claro Biodynamic Rose
Roscato Rose Dolce Italia
Rose All Day Rose Pays d'Oc
Summer Water Rose Central Coast
WINE – SPARKLING
Great Western Brut
Josh Cellars Prosecco
Kiona Estates Cuvee Columbia Valley
Punctum Biodynamic Brut Nature
Shoe Crazy Sweet Peach Mango Sparkling
Summer Water Bubbly Rose
Tenuta di Collalbrigo Prosecco Superiore
WINE – WHITE
19 Crimes Martha's Chard
Art of Wine Sauvignon Blanc The Great Wave Marlborough
Aslina Sauvignon Blanc Stellenbosch 2020
Bodegas Albero Camelopard White Blend
Bota Box Pinot Grigio
Bota Box Sauvignon Blanc
Charles Krug Sauvignon Blanc Napa Valley
Fat Bastard Chardonnay
Flat Top Hills Cellars Chardonnay
Gen 5 Sauvignon Blanc Lodi
Kiona Riesling Columbia Valley
Kristinus Oliver 1930 Hungary 2018
Lobetia Organic Sauvignon Blanc
Lolailo White Sangria Madrid
Matua Sauvignon Blanc Marlborough
Sonoma Cutrer Chardonnay Sonoma Coast
Weingut Wilhelmsberg Bacchus Franken
Weingut Wilhelmsberg Silvaner Franken
Zolo Unoaked Chardonnay Mendoza
*Brands are subject to change.
MOMENTS FROM PREVIOUS PHILLY MAG EVENTS
PRESENTED BY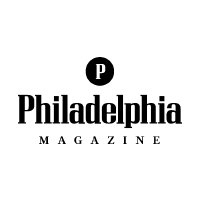 BENEFICIARY