More Philly Drivers are Embracing Electric Cars. Here's How That Makes Life in Philly Better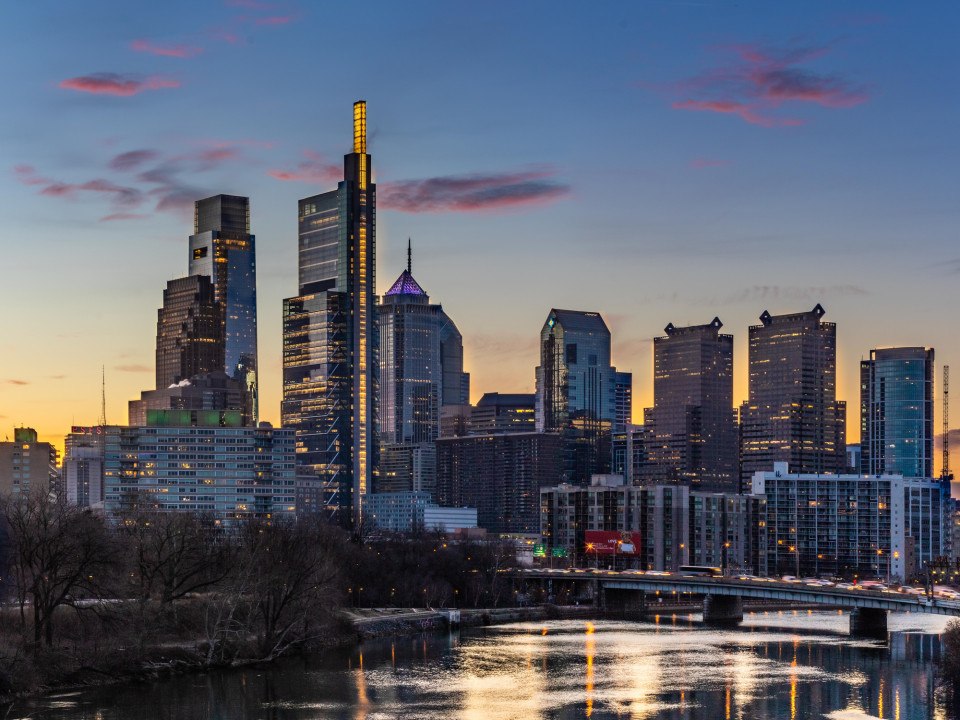 It's with love that we Philadelphians admit driving here can be a bit of a challenge, involving everything from potholes and narrow streets to complex traffic patterns, in addition to national issues like unstable gas prices and pollution. To make driving in Philly fun, you need a great, all-around car that can handle just about any situation, and that hasn't always been easy to find when looking into electric and hybrid options.
But the era of gas-powered vehicles dominating city life has come and passed—more Philadelphians than ever are choosing to drive electric in some form, whether hybrid or full EV, and that's not just because going green and staying fuel efficient is on everyone's minds these days. A new wave of electric models have been at the forefront of technological advancement in the auto industry, offering a higher level of luxury alongside solutions to both climate concerns and the nuanced driving experiences of a city.
To get a sense of why Philadelphians are adopting electrified vehicles, and to guide you in your own electric car buying, we took a closer look at the Volvo XC90 plug-in hybrid SUV—Volvo Cars' popular plug-in hybrid—which helps offer solutions to the most pressing needs that Philly drivers face. What we found is that, with fuel-efficient cars, it's not only the environment that's winning: For today's drivers, safety, luxury, and convenience are embedded into every ride.
An Evolved Climate Consciousness
In the early days of commercial fuel-efficient cars, the selling point was simple: reduced climate impact. But in 2023, we've come a long way from initial electric models. Manufacturers like Volvo Cars have been ahead of the curve on instilling advanced features into sleek vehicles that run on alternative fuel. An environmentally friendly mindset no longer limits your car search–it opens up a range of sustainable options that benefit both you and the world around you.
Today, there are different levels of going electric, and Volvo Cars can meet you where you're at in your electric journey. Case in point: In a Volvo XC90 plug-in hybrid, the 'plug-in' element is one of the ways you can feel that breadth of sustainability because you don't need to go full electric to limit your fuel usage. A plug-in-style hybrid gives you a full-powered combustion engine, in addition to relying on electricity as needed–it's essentially an electric car with a back up plan, making more electric journeys accessible to more people. While you can take advantage of the low-carbon features and drive most journeys using all electric, you also have the choice to use a gas-powered engine for your longer road trips and when you find yourself without access to a charger. For your longest journeys, a hybrid combination of both has you covered. It's up to you, thanks to multiple driving modes, all of which deliver a powerful, responsive drive with smooth and quiet acceleration.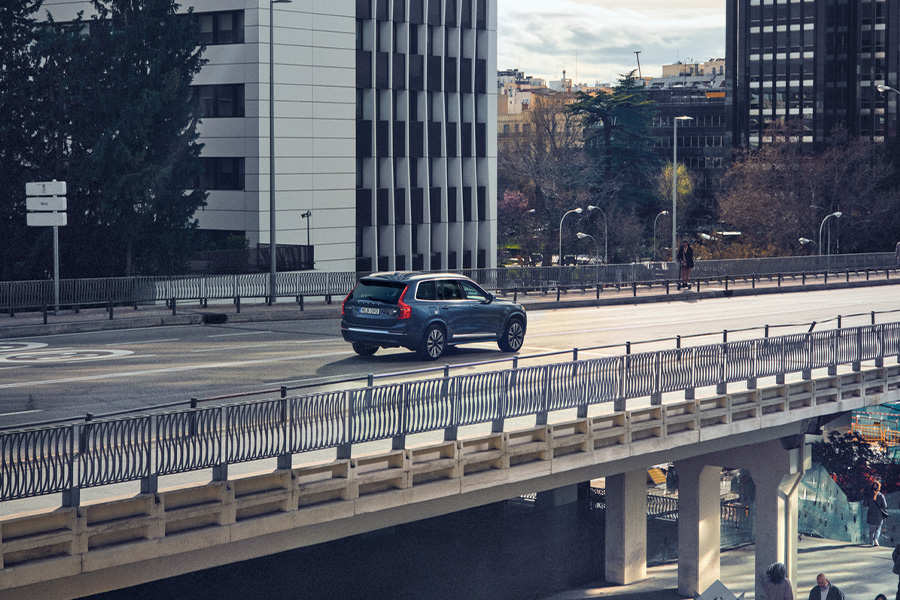 But whether you're driving all-electric or covering your last stretches of highway on gas power, you still have the option to make choices that benefit the environment in other ways: Available leather-free seats and sustainable materials are all part of Volvo Cars' ambitions for climate responsibility.
Once you're on your eco-conscious way, you'll also find reduced fuel consumption and tailpipe emissions–the Volvo XC90 can offer up to 32 miles per charge. These stretch your climate commitment beyond just your drive down the Schuylkill Expressway and back. You're reaching into a cleaner tomorrow without sacrificing safety, reliability, or the simple pleasure of a smooth ride, and that means you can make most of your journeys electric.
Stay Safe Today to Stay Safe Tomorrow
Whether you're a new or experienced driver, Philly's roads can be challenging and varied–but they can also be a lot of fun for confident and safe drivers (Think: the joyful commute home from work for a long weekend, or a newly licensed teenager's first drive to hit Franklin Fountain with a friend). With the safety features that a model like the Volvo XC90 offers, driving can even be therapeutic and liberating.
The Volvo XC90 takes safety measures seriously. Lane-keeping aid technology can help prevent those parked car mirror-snips that this city knows all too well and help save you the hefty price tag often attached. The potential applications of these advanced safety features are endless: If you should drift over the lanes or stray over the road edge, the car can steer you back. And should another car approach in your own lane and a collision can't be avoided, your car can brake automatically to help mitigate the impact. If your driving behavior shows signs of distraction or tiredness, the car can gently alert you. Finally, an available 360-degree camera can help that newly licensed teenager park safely once they reach Franklin Fountain—because we all know what it can be like parallel parking at Penn's Landing.
Additionally, for us in the Northeast, the feeling of cleaner air inside your vehicle (thanks to standard air purifiers) and decreased environmental impact outside of it, have real implications for the health of our families, communities, and planet—we all remember the dangerous air quality that turned our skies orange for days. In the cabin of a Volvo XC90, air quality control prevents up to 95 percent of hazardous particle matter from entering.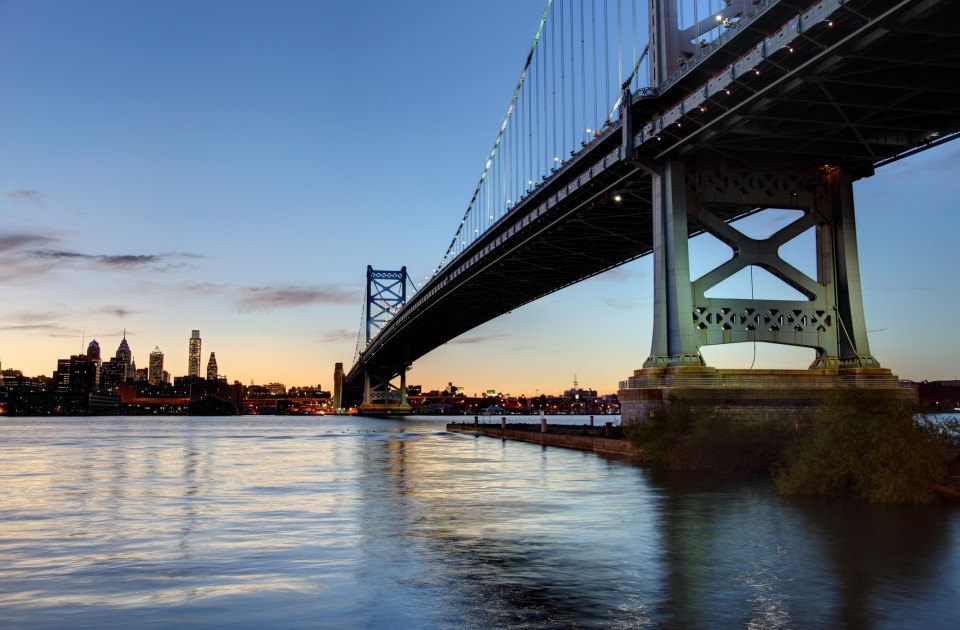 Thrive While You Drive
Choosing an electrified car should mean being able to enjoy the perfect combination of practicality and fun with every drive. The innovative technology built into Volvo's plug-in hybrid doesn't stop at fuel efficiency—it also supports a deeply luxurious experience.
With Google built-in on your Volvo XC90, your favorite apps are just a tap away. Stay connected with Google Assistant, get directions with Google Maps, and have some fun with more on Google Play. Plus, speaking of fun, the Volvo XC90's cool new colors are worth considering if you want to stand out on the road and opt for a look that feels most like you.
Passengers can soak in all the luxury and relaxation of a ride in a Volvo XC90, too. Opting for a Bowers & Wilkins high-fidelity audio system ups the standard of blaring your pump-up music en route to an Eagles game—surround sound through the entire cabin optimizes all the detail and resolution of the listening experience, letting you hear the highest fidelity versions of all your favorite tracks. And if a more concert-esque car experience is your preference, the Bowers & Wilkins system lets you select from four different room modes—concert hall, jazz club, individual stage, or studio—to set the tone for any mood. (It might even make it up to your Ticketmaster-jaded passengers who missed Taylor Swift's three nights at the Linc in May … almost.)
Digital convenience at your fingertips and state-of-the-art audio are more new-wave ways to thrive, but electrified cars aren't just something out of an episode of The Jetsons. The simple pleasures of classic features like Volvo XC90's panoramic roof are a reminder to enjoy the beauty of wherever your trips take you—anything from views of our city's night lights to a sunrise while you drive out into nature for a camping trip. Plus, with room to comfortably fit six or seven passengers in a car that's convenient, packed with safety features, and full of amenities, families get to focus on what matters most: the time together.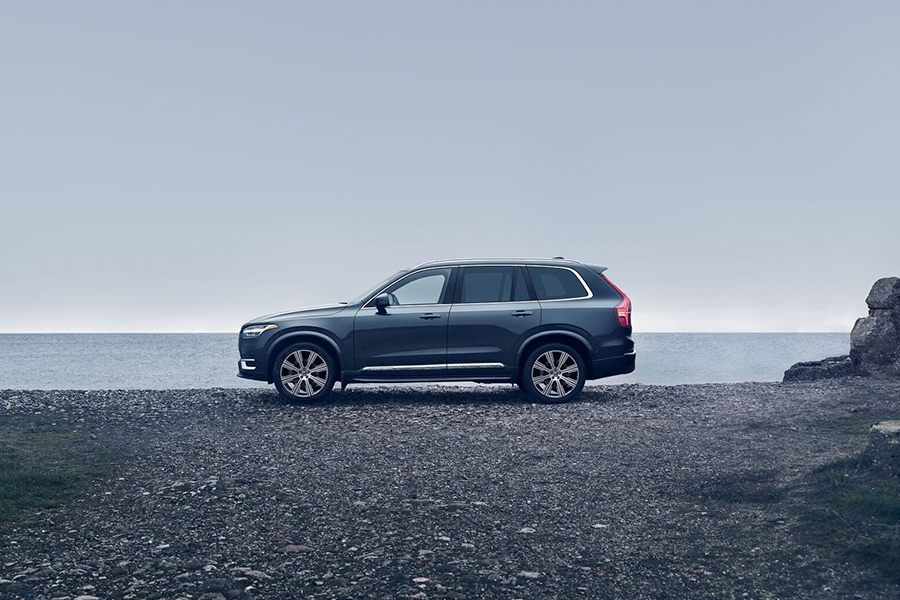 Yes, Convenience and Climate Consciousness Can Coexist
In recent years, gas-powered vehicles don't seem quite as convenient as they once did. Millions of drivers are at the whim of gas prices, enduring a period of major instability that has spanned years, even decades now, and traditional car drivers undoubtedly still remember summer 2022, when prices neared an absurd $6 per gallon. During eras when gas prices surge, electric car drivers have clear advantages in money-saving and convenience, but it's not only during these moments that choosing alternative fuel is a relief.
That's because driving an electric car is now a seamless experience in Philadelphia. With over 2,000 charging stations in the Philadelphia area for plug-in cars and over 130,000 public stations in the country, it's no wonder that Philly drivers are switching to plug-in hybrids like Volvo's XC90 at an exponential rate. It's only going to get easier in the future, thanks to Volvo's recent announcement that they are the first European car company to partner with Tesla, allowing them access to all of Tesla's 12,000-and-growing chargers in 2025. Volvo XC90 plug-in hybrid drivers enjoy additional benefits, too. With an extended range for more electric journeys and a battery that conserves and recirculates unused energy, climate consciousness is not only the ethical and sustainable choice, but the easiest one.
It's so much easier to drive an electric car in Philly nowadays, that many consumers may be ready to go full electric. Appropriately, Volvo Cars will release a full electric variant of their flagship XC90, the new Volvo EX90. The Volvo EX90 offers an even wider ecosystem of services and features that can make your life easier and more enjoyable as you reap the full benefits of going all-electric.
Google, Google Play and Google Maps are trademarks of Google LLC.
This is a paid partnership between Volvo Cars and Philadelphia Magazine
---