A Parent's Guide to Adventure Aquarium's Christmas Underwater
You've checked Love Park's snowy Christmas Village and the Rothman Ice Rink off your list, but there are a handful of days before December 25th and your family is still stirring for festive holiday fun.
So, why don't you consider a new tradition — one that's under the melted ice?
This year, Adventure Aquarium celebrates Christmas Underwater like never before with the introduction of the world's tallest 18-foot underwater Christmas tree, decorated with hundreds of hand-sculpted corals and shells, more than 1,500 LED holiday lights and bubbles. It's a sight to behold, specifically since it's the only tree that is submerged alongside two dozen sharks, stingrays and other Shark Realm inhabitants.
If you're planning on bringing the kids to Adventure Aquarium this holiday season, here's a checklist of must-see holiday exhibitions and other things to know before you go.
Meet Scuba Santa & Friends: On Saturday, December 9, spend your morning drinking milk and eating cookies with Scuba Santa during his exclusive, sugary breakfast at the aquarium.
Head to the Shark Den for Storytime: Be one of the first to see the world's tallest underwater Christmas tree that has been imaginatively decorated by Scuba Santa himself, and learn about his adventures during Merry Elfish Story Time, hosted right next to the underwater Christmas tree.
Grab Lunch at Feeding Frenzy Cafe: Adventure Aquarium's in-house cafe has plenty of family-friendly options that you and your kids will enjoy when you need a quick bite.
Take a Post-Meal Selfie with Santa: Watch as Scuba Santa swims with the fishes, and paddles alongside the Ocean Realm panoramic window to participate in your family's first shell-fie. Smile big! This photo op might make it into next year's Christmas card. On the weekends, "dry side" Santa Claus will be available for the more traditional Christmas pictures.
Drop off your Christmas List: Of course, your kid has been good this year! Ahead of your aquarium visit, print out a blank Scuba Santa letter and have your kiddo write their Christmas list and wishes. Head to Santa's special mailbox — located in Ocean Realm — to drop off their note for Santa's eyes only. Be sure to provide your email address and your child will receive a special message reply from Scuba Santa himself!
Attend the "I Believe in Scuba Santa" live show or head over to the Rotunda and attend the "Snow Shower Dance Party" where you and your family can dance to Christmas music and watch snow fall inside the aquarium.
Finish up your holiday shopping with Adventure Aquarium's gift guide. Don't leave the sea without a few treasures! If you're looking to end your holiday shopping hustle, gift cards and memberships are the perfect gift for the adventurers in your life. You can also give your child the gift of giving back by adopting an animal. The proceeds will go toward funding an animal in the wild.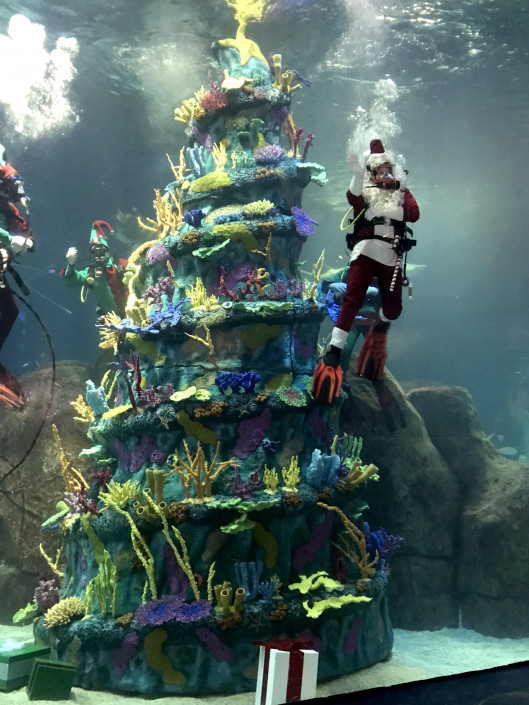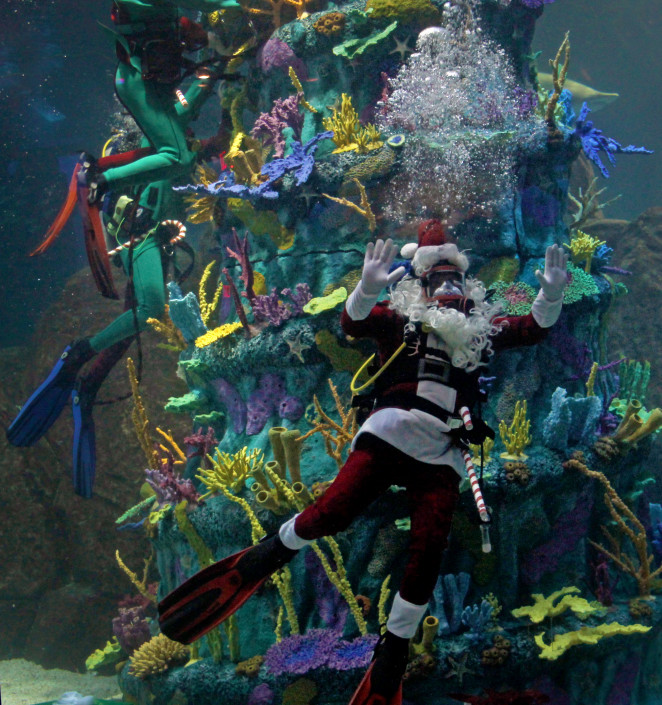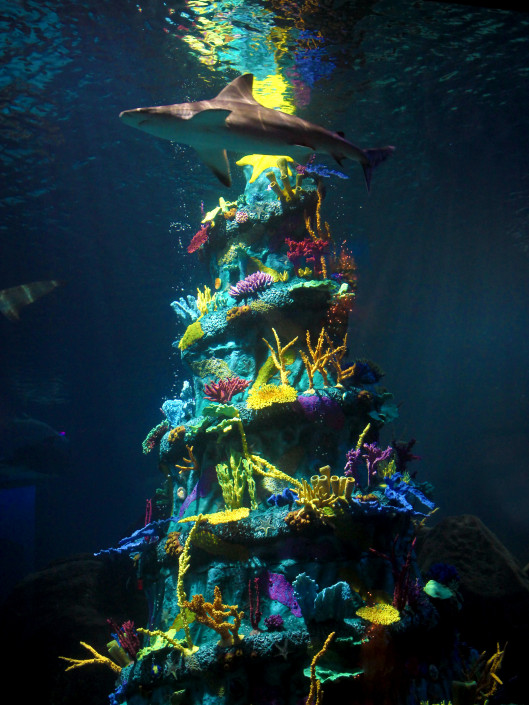 Adventure Aquarium's "Christmas Underwater" is an all-new Philadelphia holiday tradition you won't want to miss. To be the first to experience this brand new tradition, visit www.adventureaquarium.com.
This is a paid partnership between Adventure Aquarium and Philadelphia Magazine's City/Studio
---