University City Gem Once Featured on TLC's "Trading Spaces"
How do you feel about upholstered ceiling tiles?
---
There was a period of time during the mid-aughts when many of us amused ourselves by binge-watching episodes of TLC's "Trading Spaces." If you count yourself among that crowd, you will not be surprised to learn that this University City home's upholstered ceiling tiles come courtesy of a Banyan Productions project during the show's fifth season. Perhaps also not surprisingly, there is little "Trading Spaces" ephemera left on the Internets nine years later, so all we could find out about season 5 episode 30 was that it was called "Hazel Street." TV.com offers the following capsule description for the episode: Check out this tricky assignment with two sets of homeowners technically living under one roof! Barry and Faber team up to redo a room in one half of the twin home while Amy and Genevieve try to keep their design plans under wraps on the other side! Unfortunately, we are left to guess as to whether the ceiling tiles were Barry and Faber's idea or Amy and Genvieve. Our money is on Genevieve. Doesn't that seem just like Genevieve?
In addition to having an address in the Penn Alexander catchment, this home also benefits from an absolute preponderance of leaded glass. It's tough to find a room without some portion of stained glass in the six-bedroom home. The home also features extensive and gorgeous crown molding throughout, as well as our favorite other Victorian design element: pocket doors. The hall bath includes original mirrored doors as well as multiple leaded glass windows and a claw-foot tub. Even more charming is the sleeping porch, which is walled in by 12 fully functional pane-glass windows.
To be fair to "Trading Spaces," the home also installed the built-in desk which we find seriously appealing. And the listing promises that the ceiling tiles are easily removed. Let's be honest: longevity never seemed like a strong suit on any of those projects.
THE FINE PRINT
Beds: 6
Baths: 2
Square feet: 2,880
Price: $535,000

---
4629 Hazel Avenue, Philadelphia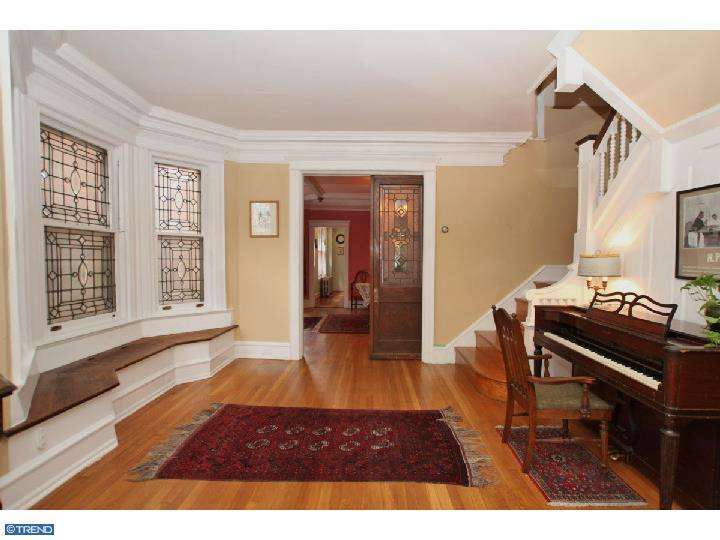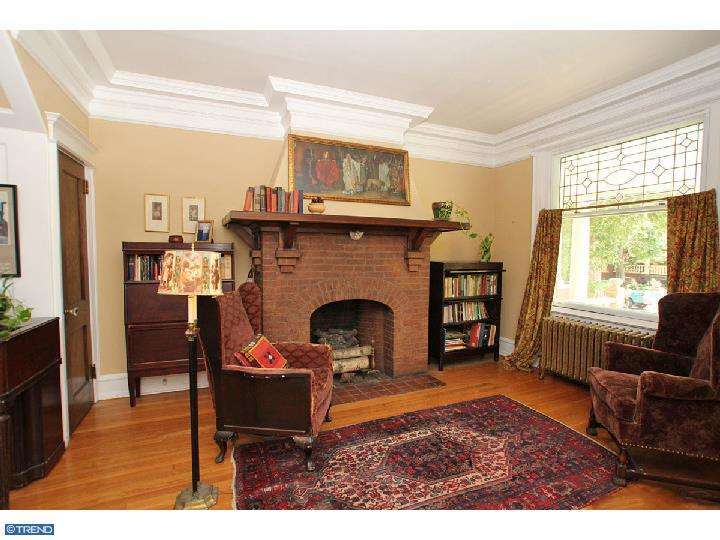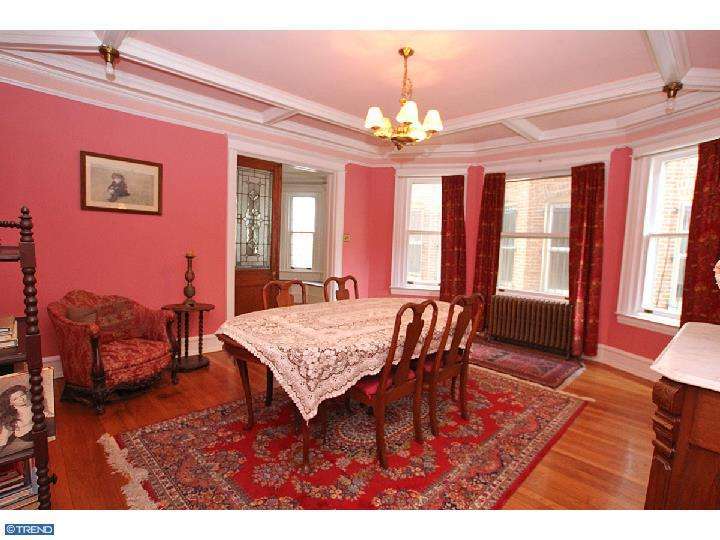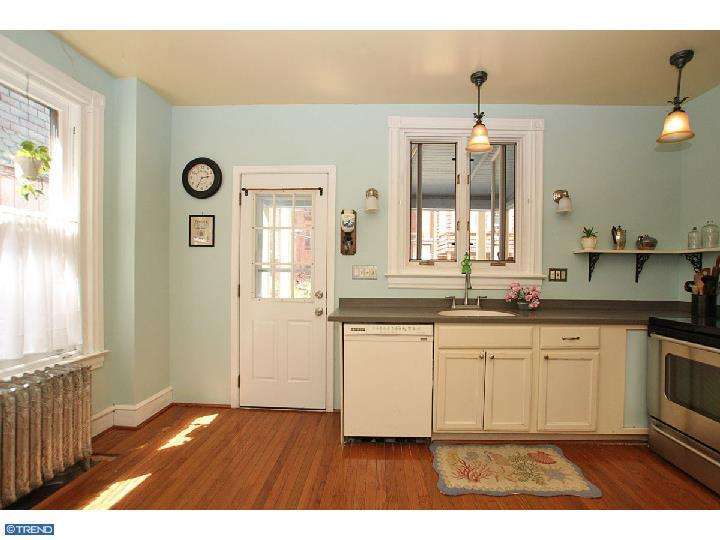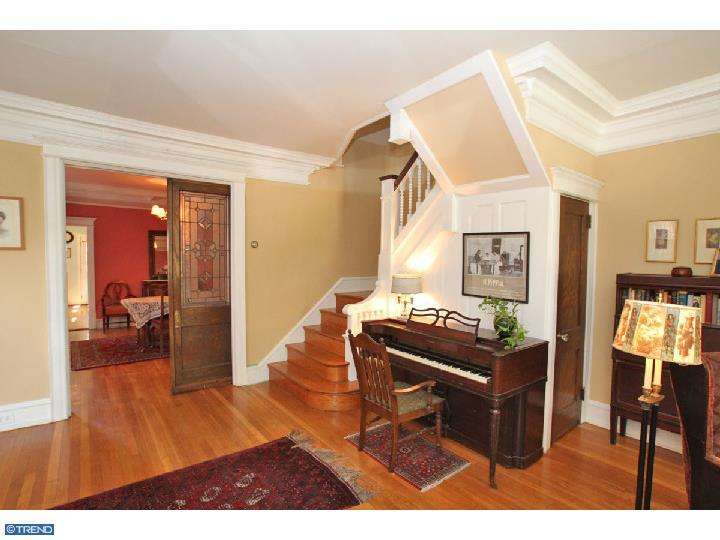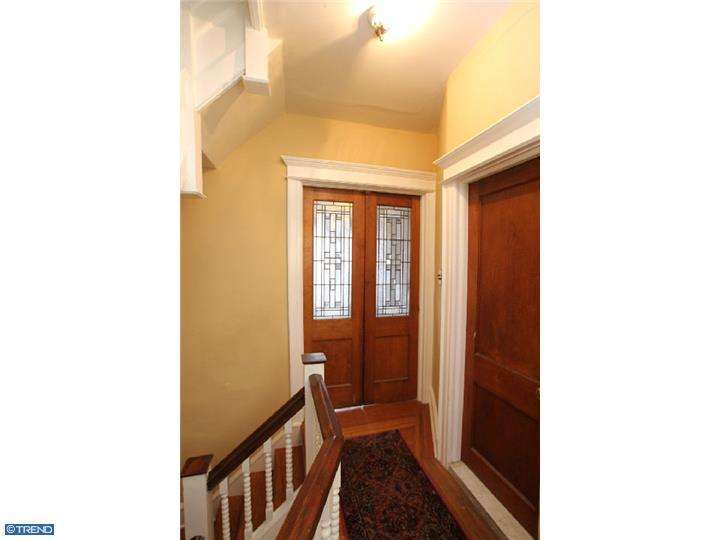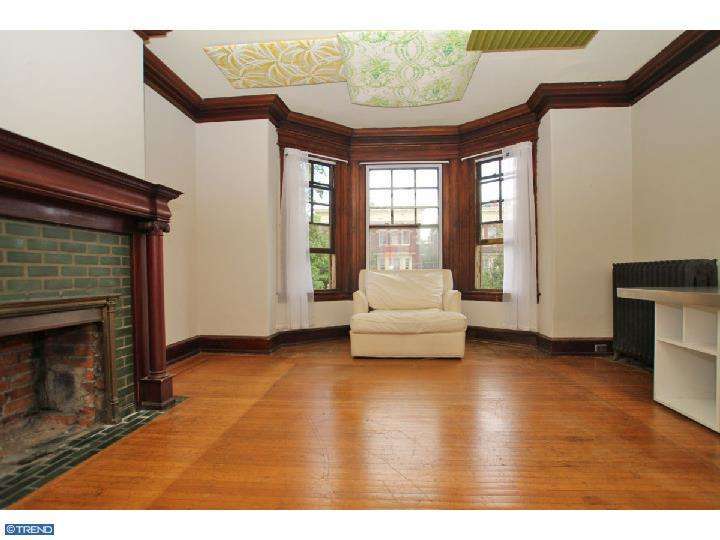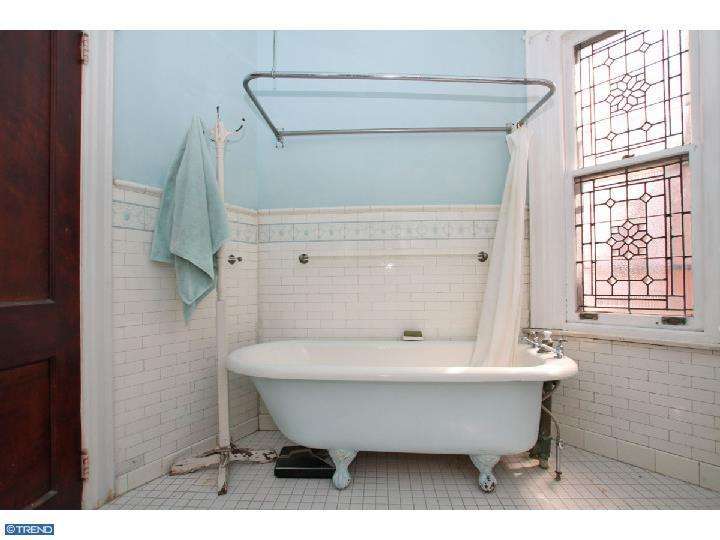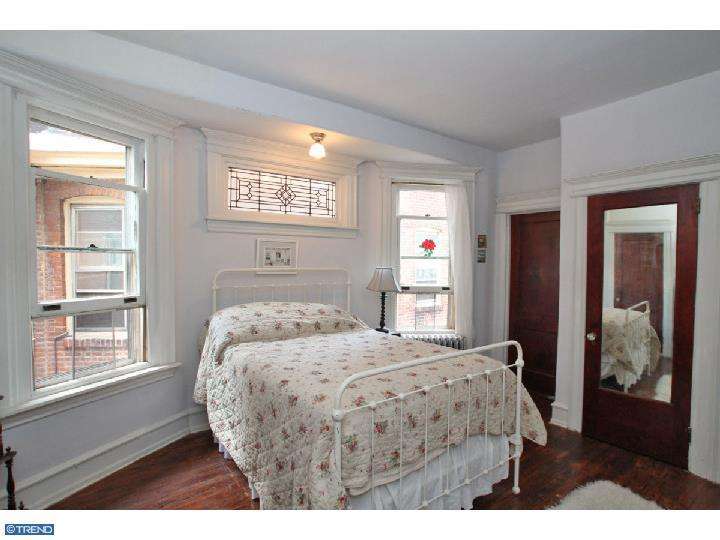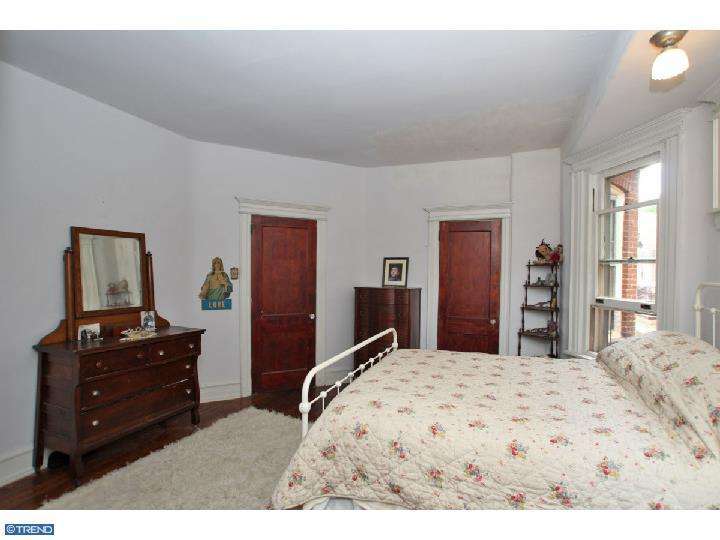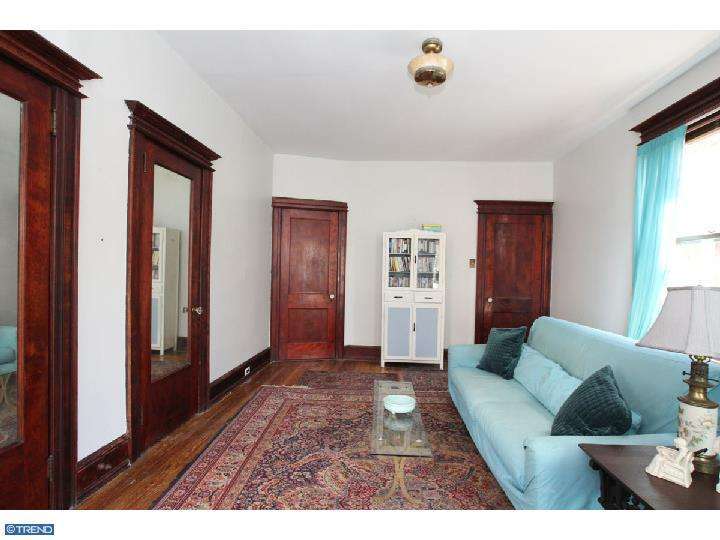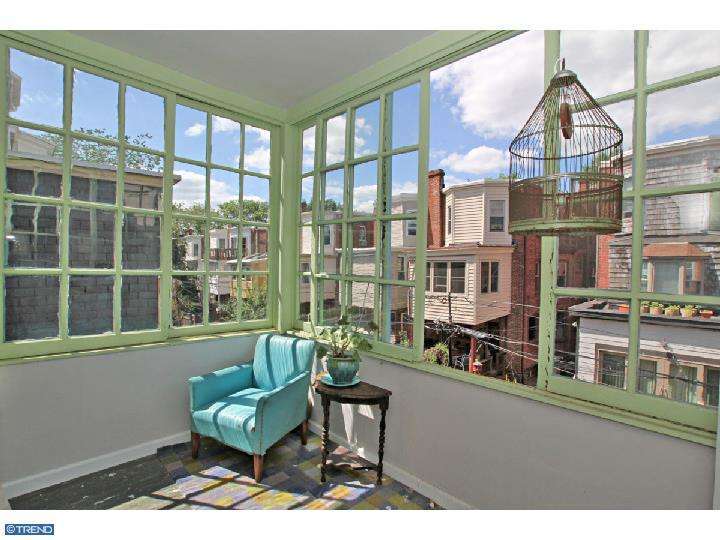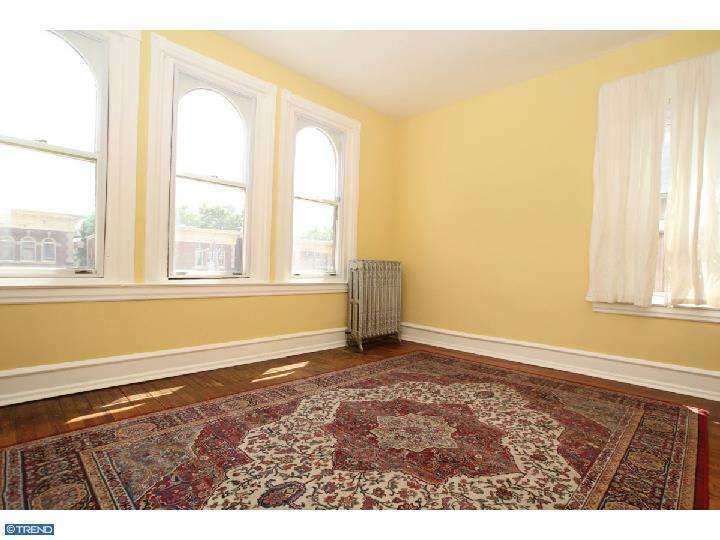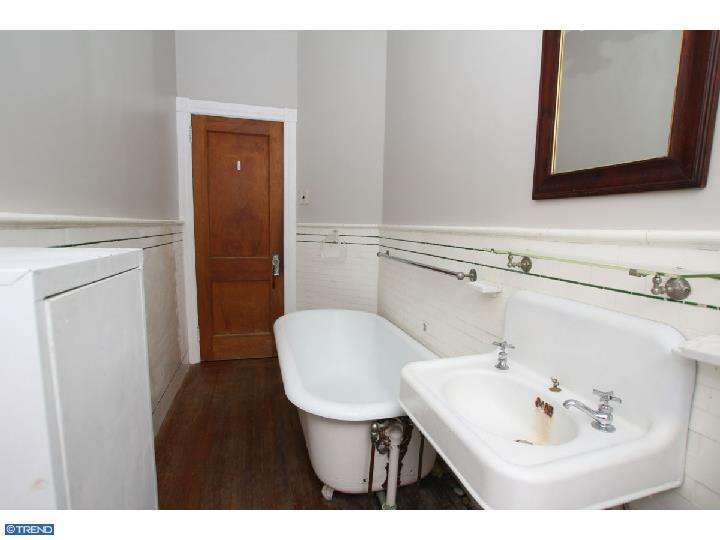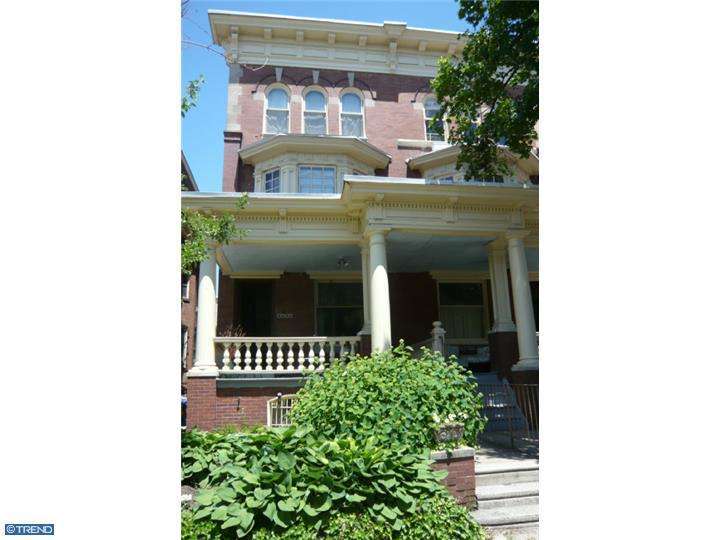 ---
TREND photos courtesy Coldwell Banker Preferred – University City
Listing:
4629 Hazel Avenue, Philadelphia, PA 19143
---