Real Food Eatery Is About to Open Its Second Center City Location
They're adding breakfast at the new shop at 1700 Market Street.
---
Center City is getting another option for healthy morning eats.
The Best of Philly-winning Real Food Eatery will open a second location tomorrow. And this time, they're serving breakfast.
The new outpost of the locally-based, build-your-own-bowl spot will open at 1700 Market Street at 7 a.m. on Thursday, June 14th with its very first breakfast menu. Start with a base — scrambled eggs, yogurt, or oatmeal — and add toppings like roasted mushrooms, tomatoes, and parmesan-roasted broccoli for a savory bowl or nuts, dried fruit, chia seeds, and agave to take it sweet.
You can also choose one of their pre-curated signature bowls and get a cup of La Colombe coffee, too.
Real Food Eatery's Market Street location will be open from 7 a.m. until 7 p.m. Monday through Friday. Their flagship store is located at 207 South 16th Street, but for now, only the Market Street location will serve breakfast. Owners Mike Mangold and John Colosante also have a third location planned for City Avenue in the near future.
Check out the full breakfast menu below (click to embiggen).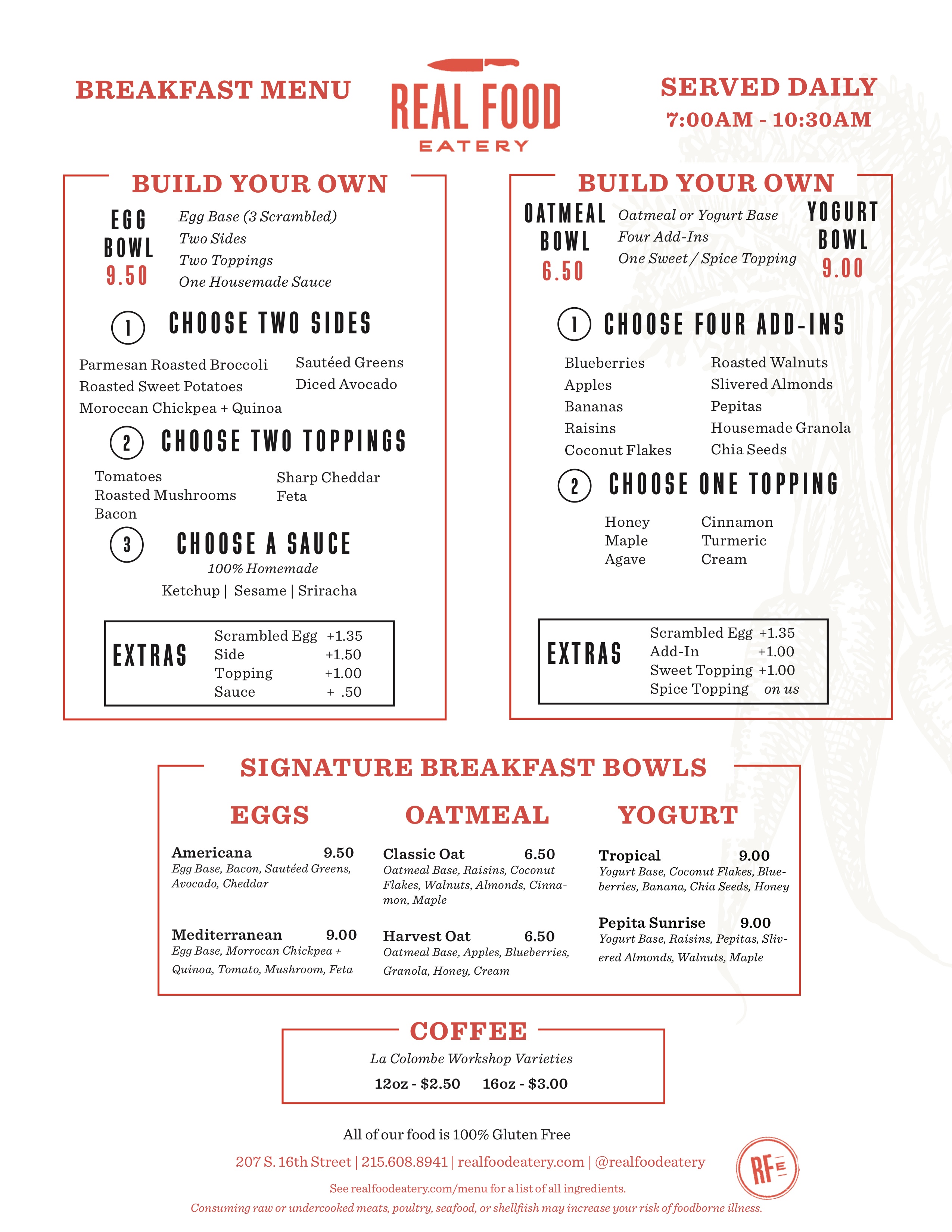 ---
---