Turney and Safran 13th Street Update
---
There's always a lot of going on along the Thirteenth Street empire of Valerie Safran and Marcie Turney, although recently, it has been extra newsworthy.
Craig LaBan visited the post BYOT Lolita and rewarded the Safran and Turney's original restaurant two-bells, though he predictably does gripe about the noise.
And we have gotten some teases about the couple's plans for the former Fish/Rhino Bar space at 1234 Locust Street. Michael Klein got them to spill the beans on the name, the restaurant will be called Bud & Marilyn's in honor of Turney's grandparents who ran a restaurant in Wisconsin for forty years. Turney's Instagram feed contains several clues for what's planned. There's a photo of what her grand parents' restaurant looked like back on its opening day in 1950, the epitome of mid-Century diner. Her Instagram avatar also shows what could very well be a rendering of what's planned for Bud & Marilyn's. This all jives with what we've heard whispered for the concept, something like throwback American or classic American-diner.
The other 13th project underway is the upstairs at Barbuzzo. The space will be able to be reserved for private parties and a menu can be requested from any of their restaurants or a special menu can be crafted with the help of Turney.
The space can hold 75 guests seated, 100 in a cocktail party setting.
The chef's counter has 15 seats and the bar has 9.
Marcie Turney's 500-strong cookbook collection will find a home in the upstairs space that once was Robin's Books.
In addition to private events, Turney will use the space as her test kitchen.
The space should be available in about a month. As for a name, that's yet to be determined.
---
Upstairs at Barbuzzo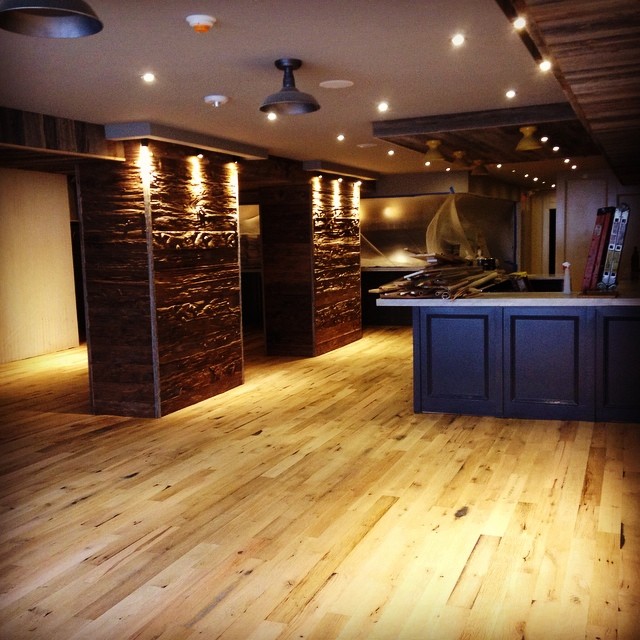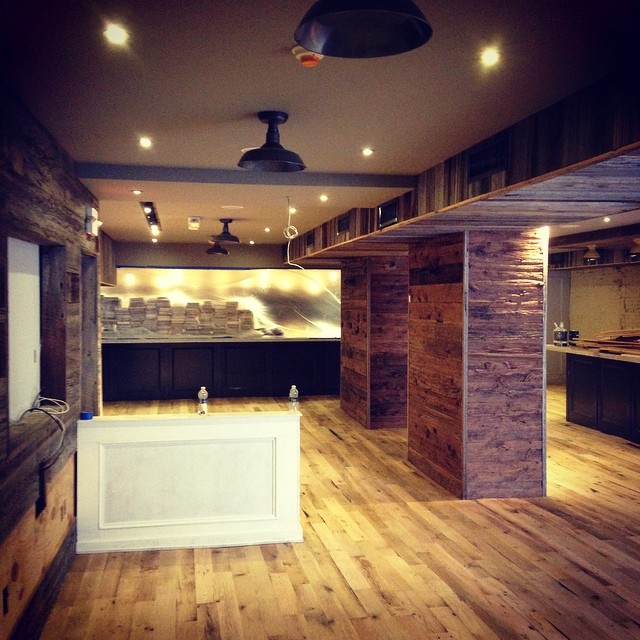 ---
13th Street Philly [Official]
---