A Preview of Jose Garces' Volver at the Kimmel Center
---
Volver, Jose Garces' culinary showcase is set to open in April at the Kimmel Center. The space will feature a caviar and champagne lounge as well as a forty-seat performance dining area. Garces, architects KieranTimberlake and interior designer Marguerite Rodgers have collaborated to design a space that highlights the arts, culinary and otherwise.
Volver is part of the Kimmel Center's 2009 Master Plan to transform the Center's public spaces into more inviting areas at all times of the day and night. Volver is two venues in one, a lounge that will feature more than 40 sparkling wines and a menu of small bites. The space will have room for more than 60 guests in multiple areas that will give visitors several ways to experience the lounge. Above the central bar will be tables that will overlook the rest of the lounge space. It will surely be a place to see and be seen. There is also the bar itself and more seating in front of Volver's signature piece of art, Conrad Booker's impressive wall-sized textile mural.
The second area is the dining room. It is indeed a performance culinary arts space with an open island kitchen where diners will be able to watch Garces and his chef de cuisine, Natalie Maronski perform.
---
Volver: The Space and the Art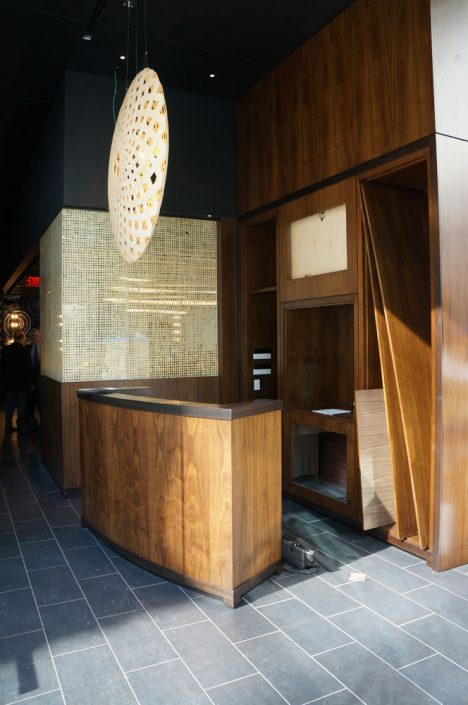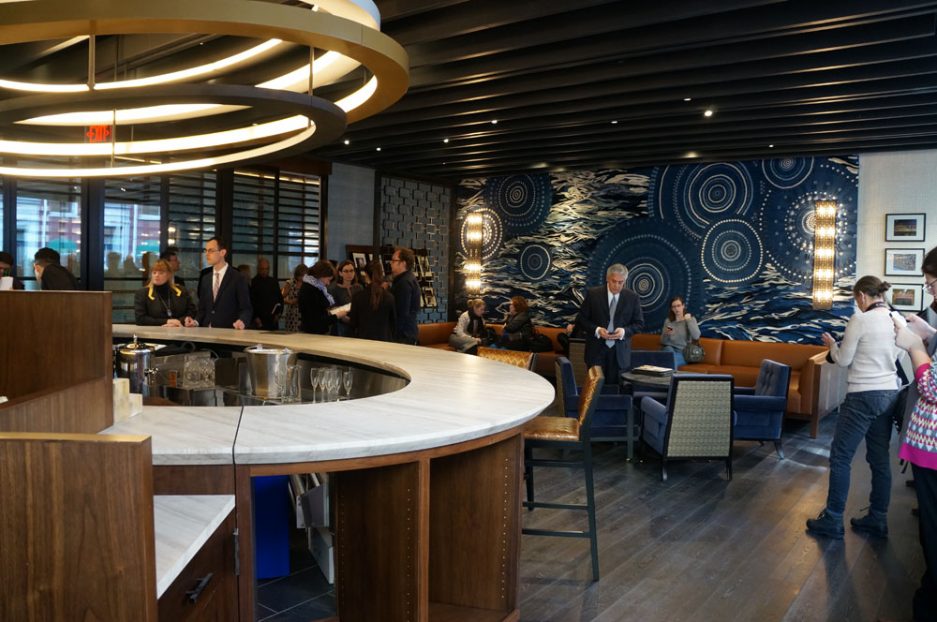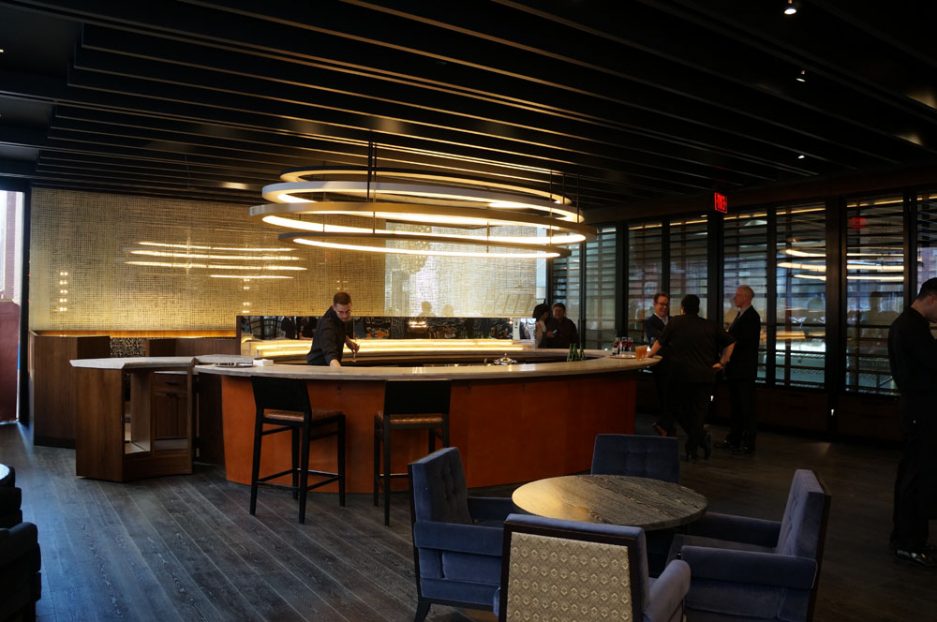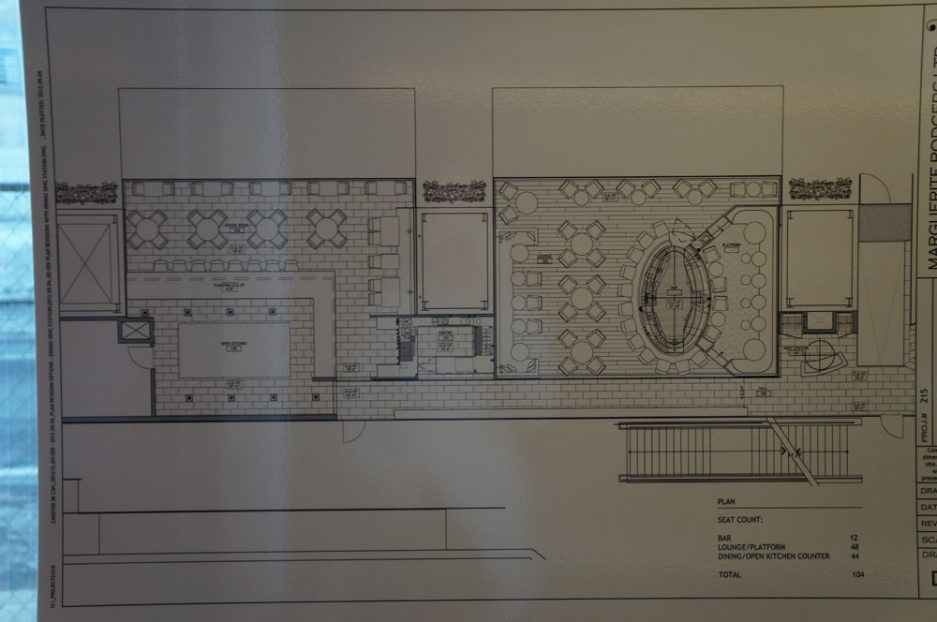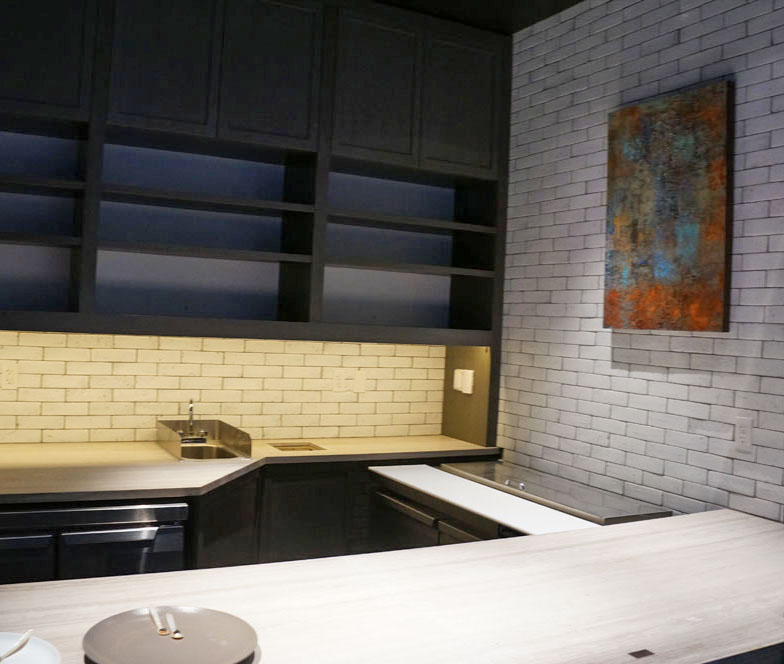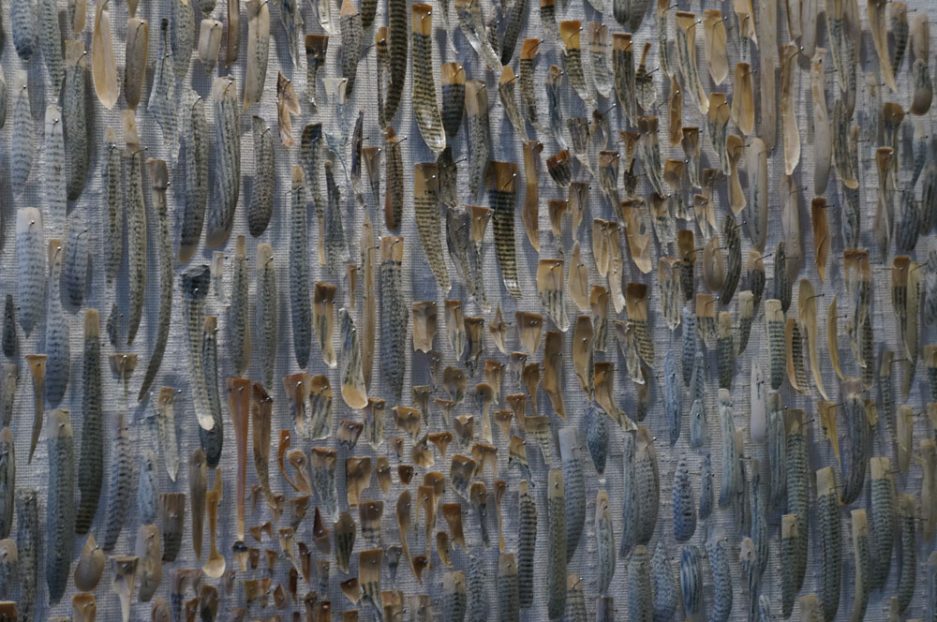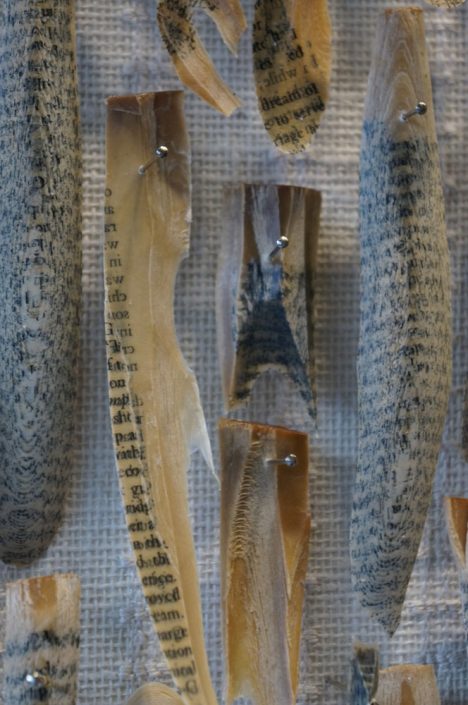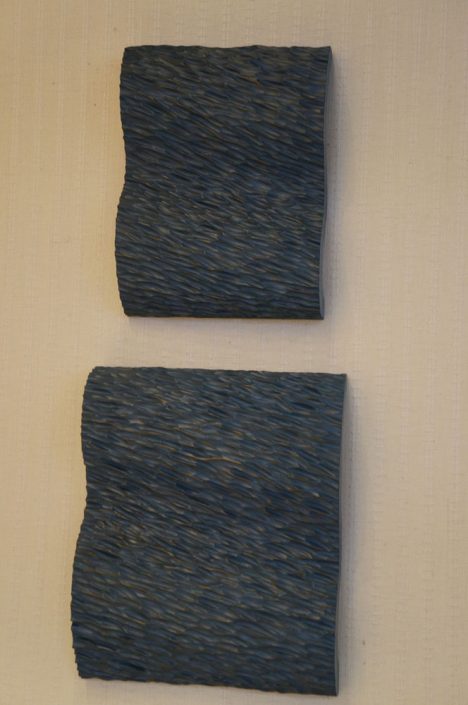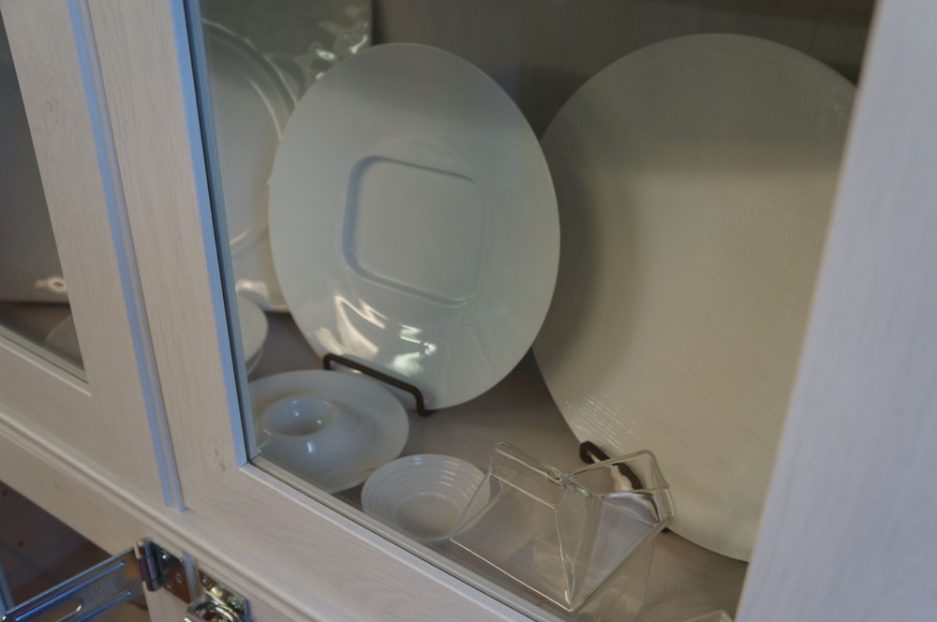 ---
The food at Volver will feature food inspired by Garces culinary expeditions. The food will also be influenced by some of the gadgets that Garces and Maronski have in their "Ferarri" of a kitchen. The restaurant will be open at least five nights a week and Garces says he will be in the kitchen as much as his schedule allows.
Since opening Amada in 2005, it's been a whirlwind for Garces. He's won a James Beard Award for Best Chef Mid-Atlantic, won the prestigious title of Iron Chef and published two cookbooks and opened 15 restaurants in five states. Volver, which means "to return" in Spanish, marks chef Jose Garces' return, both to kitchen and to Philadelphia.
---
The Kitchen at Volver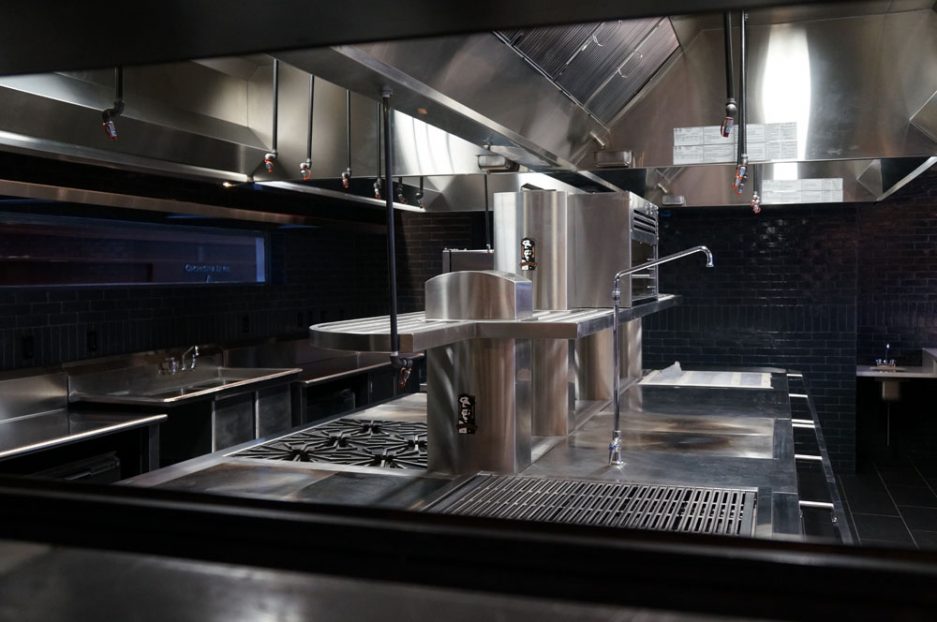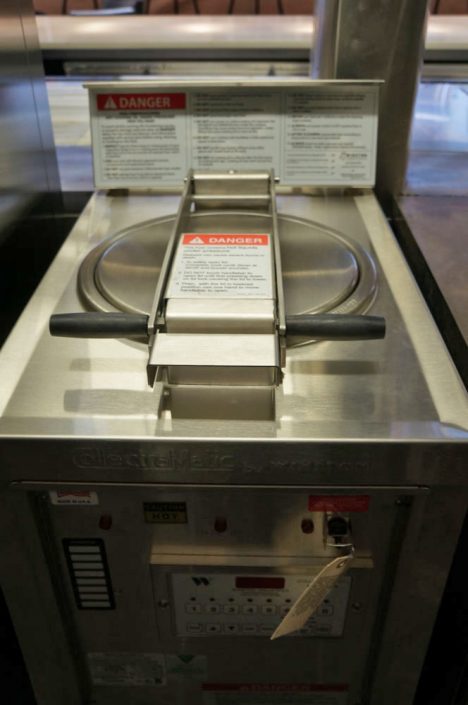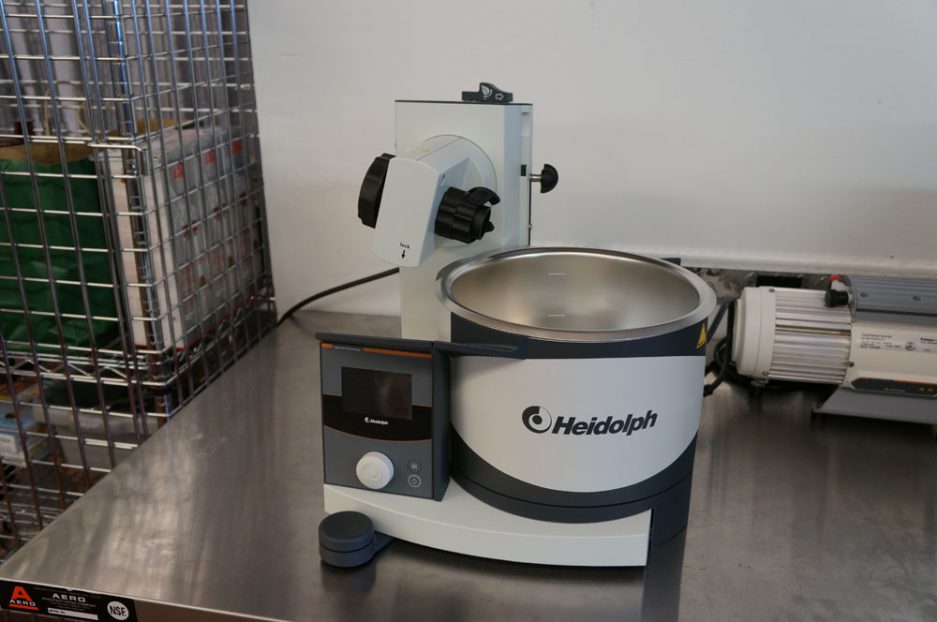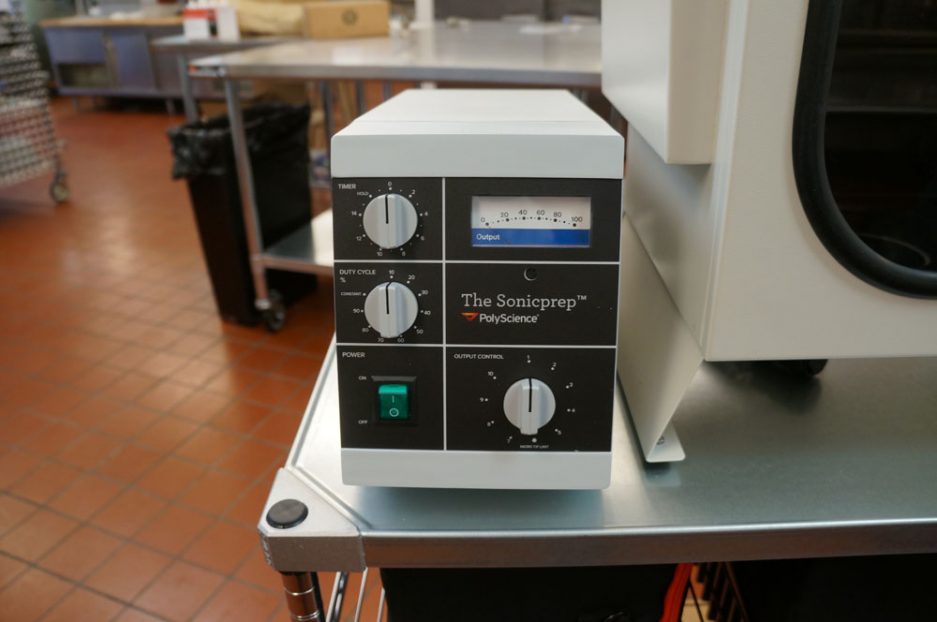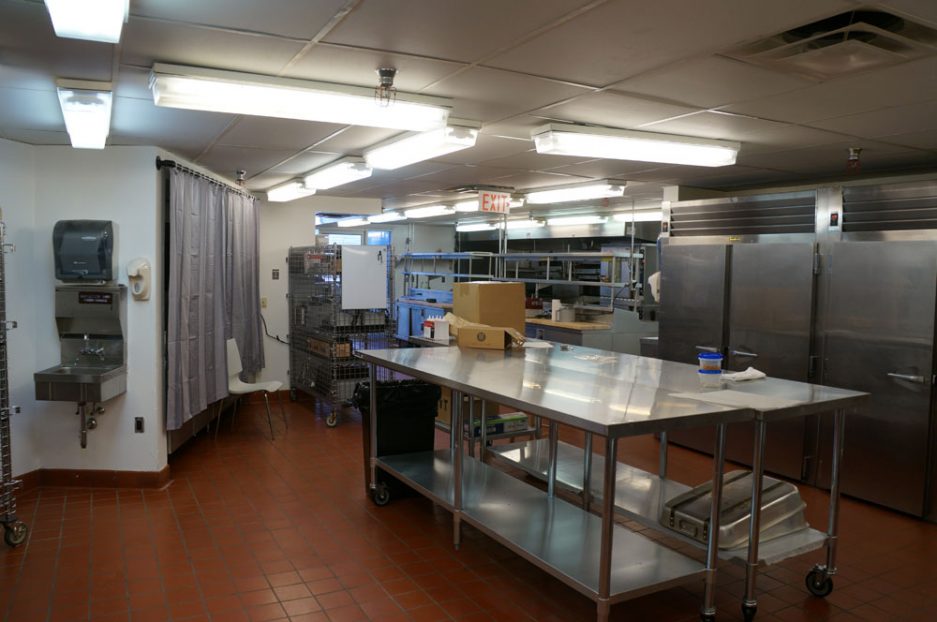 ---
Volver [Foobooz]
---