About
Providing exceptional comprehensive and cosmetic dental solutions in Huntingdon Valley.
Dr. Steven C. Bunting is one of the most highly respected and sought-after cosmetic dentists in the Huntingdon Valley area. At Designer of Smiles, his team is dedicated to providing extraordinary dental care in a friendly and relaxing atmosphere. For more than 34 years, Dr. Bunting has been creating and designing smiles for his patients – and his success is not only measured by the beautiful smiles he crafts, but also by the longstanding connections he forms with his patients. Visit designerofsmiles.com to hear directly from Dr. Bunting's patients and to learn more about what keeps them smiling.
List the treatments and procedures you offer:
Cosmetic Dentistry, General Dentistry & Routine Care, Laser Dentistry, Preventive Hygiene Care, Snoring & Sleep Apnea, Full Mouth Rehabilitation, Invisalign, Whitening, Veneers & DURAthin Veneers, Dental Implants, Dentures & Partials, TMJ Treatments
What's your background, education and training?
A Virginia native, Dr. Bunting graduated from Hampden-Sydney College. His inspiration and commitment to become an outstanding dentist motivated him to complete a four-year college curriculum in just three years. He went on to graduate from the Medical College of Virginia School of Dentistry. During that time, he was awarded the A.D. Williams Fellowship Award for Research. He completed General Practice Residency at the University of Florida College of Dentistry as well as the VA Medical Center in Gainesville, Florida. Dr. Bunting has completed over a 1000 hours of continuing education, most notably with Spear Education in Scottsdale Arizona and the Las Vegas Institute in Nevada. He is an active member in the American Academy of Cosmetic Dentistry. The cornerstone of Dr. Bunting's dental practice is 34 years of experience with innumerable happy, trusting, and deeply valued patients. He is gifted with the ability to mesh both science and artistry to create beautiful, natural smiles for his patients.
What do clients have to say about you?
"Dr. Bunting is truly amazing!!! I am an instant gratification kind of gal. I was given a couple different options. One was veneers, My whole life I wanted beautiful teeth and now at 56 years old I finally have them. I would highly recommend Dr. Bunting to anyone. The place is beautiful and meticulously maintained. The staff is wonderful, from the Hygienists right up to Dr. Bunting." - Rebecca G., 2020
"Dr. Bunting was great, I cannot recommend him and his team enough! Everyone is professional, kind, and punctual. They take the time to make sure that everything is done right and the protocol during COVID is better than at any other medical office that I have attended." - Mimi J., 2021
"The entire dental team is professional and kind. The dental office and operatory is CLEAN and high tech! Especially during these times of Covid, additional infection control has been added which made me feel extra safe during my visit." - Sandra R., 2021
Hours of operation
Monday 8:00a.m. - 5:00p.m.
Tuesday 8:00a.m. - 5:00p.m.
Wednesday 8:00a.m. - 5:00p.m.
Thursday 8:00a.m. - 6:00p.m.
Fridays- "Smile Makeover Days!"
Insurances Accepted
We accept all dental insurances except dental HMO's. We offer an in house Dental Wellness Plan for patients that do not have insurance
Special expertise
Cosmetic Dentistry, General Dentistry, Implants
Awards
Top Dentist:
2021, 2022, 2023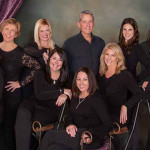 Keywords:
Cosmetic Dentistry, Dental Implants, General Dentistry