How To Spot A "Real Men Wear Pink" Candidate
Keep your eyes peeled for these "real men" in and around your community.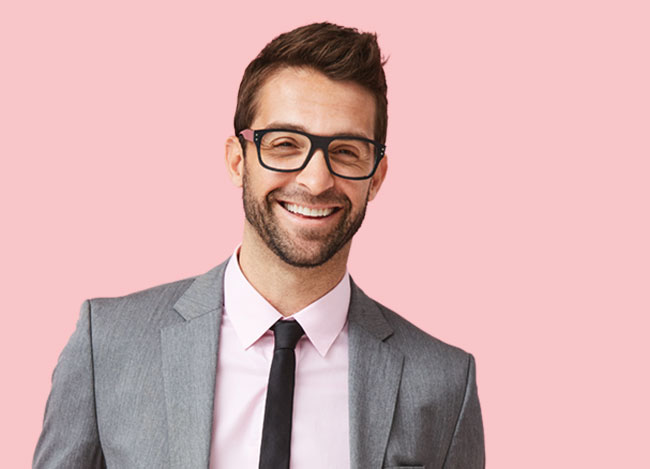 Breast cancer doesn't just affect women. Thousands of men are diagnosed with the disease in the US every year, and so are more than 240,000 of their daughters, wives, mothers, sisters and friends. That's why ACS is recruiting men to fight breast cancer through Real Men Wear Pink. Real Men Wear Pink candidates nationwide commit to raising a minimum of $2,500, wearing pink every day throughout the month of October, and raising awareness for the cause. Meet three of Philadelphia's Real Wen Wear Pink candidates this year.
To learn more about "Real Men Wear Pink" in the Philadelphia area and to get involved, visit acs.org or call 1-800-227-2345
---
Nathan Hayward
Director | Concentus Wealth Advisors
Nathan Hayward has been a Lead Advisor and Director at Concentus Wealth Advisors since 2008. He previously spent four years with the Kessler Baker Wealth Management Group as a financial consultant. Nathan received both his Bachelor of Arts degree in Economics & Business Administration as well as his International MBA with distinction from Arcadia University. He was recognized as a "40 Under 40" candidate from Arcadia University this year.
Hayward shared his connection to cancer and the American Cancer Society: "My family and I, are supporting ACS in response to the passing of our dear Zia Lina last year and we wanted to honor her legacy as a positive force in our family. Additionally, we are equally focusing our energy and support to our fighting champion Zia Mary as she continues through her recent bout with breast cancer. With our shared support, we do believe as a family and a community we can make an impact for others that have to persevere through the same journey with cancer and provide them with hope for positive outcomes." 2018 is the first year that Nathan is participating in the campaign and he has already showed his passion and dedication to the mission of the American Cancer Society through connecting with his network to help raise funds and awareness in the fight against breast cancer.
---
Tony Rodio
CEO/President | Tropicana Entertainment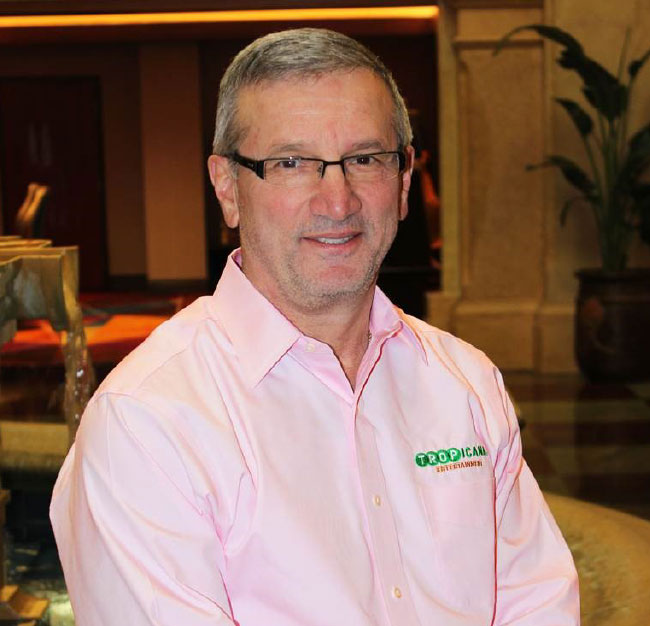 Tony Rodio is the President and CEO of Tropicana Entertainment working largely out of the Atlantic City location. Tony is connected to cancer and ACS through his wife Beth who lost her late husband to cancer. Beth is friends with former ACS employee Debbie Cooney and, in the past, helped fundraise for the Relay For Life of Medford. Tony Rodio is an experienced gaming industry veteran having started his career at Harrah's in 1980 as an accounting clerk. In May of 2012, he was promoted to the position of President and Chief Executive Officer for Tropicana Entertainment, Inc. He also serves as a Director for the company.
Rodio joined Tropicana Entertainment in 2011 when he accepted the offer to lead the company's Atlantic City resort as President and Chief Executive Officer. Prior to taking the helm at Tropicana, he served as General Manager at Hollywood Casino in Indiana for three years.
Tony proudly served as President of the Casino Association of New Jersey, leading discussions regarding legislation and other regulatory topics. Additionally, he served on the boards of other professional and charitable organizations including Atlantic City Alliance, and the Lloyd D. Levenson Institute of Gaming Hospitality & Tourism. In 2014, Rodio was the recipient of the Greater Atlantic City Chamber of Commerce Business Leader of the Year Award.
During his time with Tropicana, Tony has led the unprecedented growth of the company, increasing the company's value over 400% in his six years as CEO. He has dramatically improved the company's overall financial results growing net revenue 51%. In addition, Tony has overseen $200 million in major capital renovations at Tropicana Atlantic City including upgrades, renovations and enhancements across the property ranging from gaming and non-gaming amenities, hotel rooms, restaurants and more.
Rodio graduated from Saint Joseph High School in 1976. He earned his Bachelor of Science Degree in Accounting from Rider University and his Master of Business Administration Degree from Monmouth University.
Rodio resides in Hammonton, New Jersey with his wife Beth. In his downtime, he enjoys skiing and rooting for the Philadelphia Eagles. Rodio has three children.
---
Kamel Abou Hussein
MD | MD Anderson Cancer Center at Cooper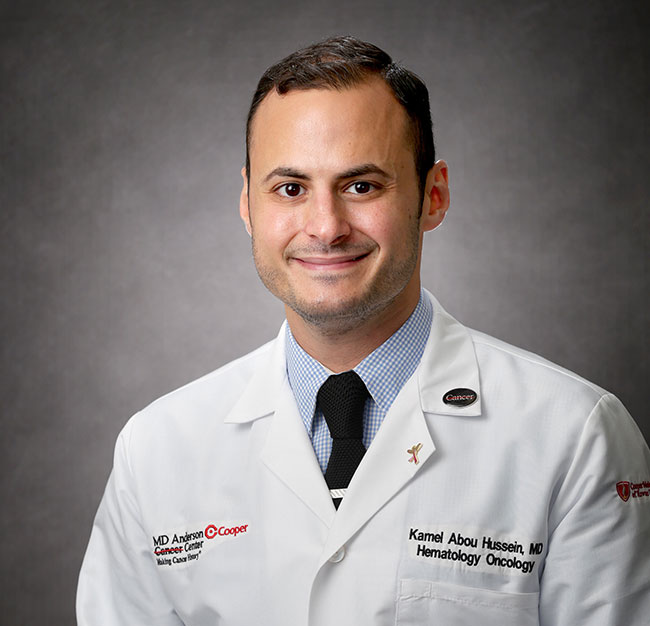 Dr. Kamel Abou Hussein is a physician with MD Anderson Cancer Center at Cooper and works as a hematologist and medical oncologist. He received his medical school degree from Ain Shams University in Cairo, Egypt, completed his internship and residency in internal medicine at Abington Memorial Hospital in Abington, PA, and worked a fellowship with the Mayo Clinic in the area of Hematology/Oncology in Rochester, Minnesota. According to his colleagues, Dr. Hussein is young, hip, and passionate about breast cancer awareness. He was chosen to represent the RMWP of South Jersey campaign as part of Cooper's sponsorship because of his passion around breast cancer awareness.
---