Survivor Strong
Fall in love with Zuli , a sweet little girl from Puerto Rico, as we hear about her journey to the United States for cancer treatment.
---
New Surgeries that Return Women to "Normal" After Breast Cancer
Following breast cancer surgery, most women want to forget the whole experience and move on with life. Unfortunately, that can be hard when an obvious surgical scar is reflected back at you from the mirror every morning.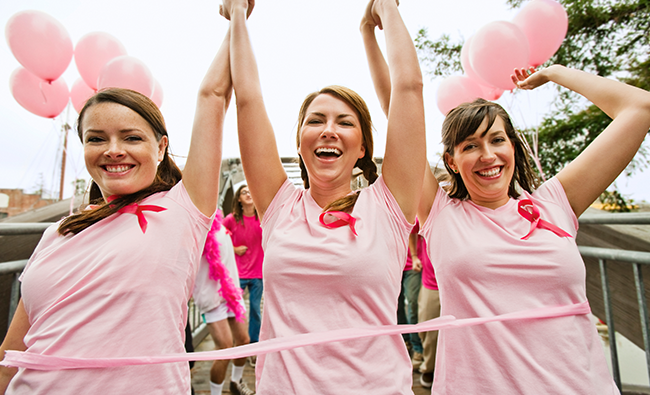 "Surgical scars are unappealing and can affect a woman's self-confidence, intimacy and body image," says Amanda Woodworth, MD, a breast surgeon and director of the Breast Health and Wellness Center at Drexel University College of Medicine. "A goal of mine is to hide these reminders of breast cancer, so that it's not the first thing a woman thinks of five or ten years from now when she looks at her chest."
One way Dr. Woodworth does this is through oncoplastic surgery, an approach that uses certain plastic surgery techniques in the treatment of cancer.
"Oncoplastic surgery allows us to push the limits of conventional treatment to leave patients looking the same, if not better, than before their illness," she explains. "I use this approach when removing nearly any breast cancer."
In addition to being one of the most experienced oncoplastic surgeons in the region, Dr. Woodworth is a leading surgeon of Hidden Scar™ surgery. This procedure allows her to minimize visible scarring by removing cancerous breast tissue through a single incision made in an inconspicuous area. The result is a natural-looking breast with the nipple, areola and surrounding tissue intact.
"I most often make my incisions on the underside of the breast so the incision is hidden," Dr. Woodworth says. "I can also make the incision along the areola where it tends to not be as noticeable because of the color change and pigmentation."
Hidden Scar™ surgery may be appropriate for a wide range of breast cancer patients who undergo nipple-sparing mastectomy or breast conserving (lumpectomy) procedures. Neither oncoplastic or Hidden Scar™ surgery is associated with a higher risk of cancer recurrence. Qualification for either procedure is determined by a patient's tumor size and location, breast shape and size. Candidates cannot be smokers.
"In every case, I strive to give my patients the best possible outcome, not only from a cancer perspective, obviously, but also from a cosmetic one," says Dr. Woodworth. "My goal is to leave them looking and feeling as whole and normal as possible."
SPONSORED BY DREXEL MEDICINE.
For more information, visit drexelmedicine.org. This article is provided for general information only and should not be used for diagnosis or treatment, or as a substitute for consultation with a physician or health care professional. If you have specific questions or concerns about your health, you should consult your health care professional.