A

fter three years of tumult, we're in a moment of assessment as a city. Big changes loom — in our leadership, in our infrastructure, in the way we live our lives. We're all busy picking up the pieces, seeing how they fit back together. Maybe those pieces fall into the same places, but maybe they build a whole new city. ¶ So … what do we want that city to be? And how do we get there? The map isn't clear. But we're certain the people below — those we've deemed the region's most influential in 2022 — will be the ones who guide us.
---
1.* Josh Shapiro
The Bulwark
In September, the New York Times declared Pennsylvania the "center of the political universe" on account of a pair of high-profile races that feel like national bellwethers. One is our all-important U.S. Senate race. The other is our gubernatorial contest, pitting the pride of Montco, Democratic Attorney General Josh Shapiro, against far-right Republican State Senator Doug Mastriano, a man who chartered buses to D.C. on January 6th.
"I definitely feel the weightiness of this moment," Shapiro tells us. "Not because anyone in the media says that, but because of the thousands of conversations I have with people all across Pennsylvania about their worries — that their rights are being taken away, about their children and their safety, about the economy."
Shapiro has spent a career burnishing his profile as a get-things-done Democrat in a part of the state that requires working across the aisle — and he's been endorsed by a number of prominent Republicans. He's put himself in position to become, yes, the rare governor from the Philly region, but also a protector of all the hard-fought rights — reproductive, LGBTQ, voting, etc. — his opponent has vowed to eliminate or curtail.
The asterisk up there by his number one ranking is because, well, this is where we find out what kind of state Pennsylvania wants to be. — Brian Howard
2. Brian Roberts
Ultimate Shot-Caller
MARKET SHARE: For Center City to thrive, Comcast must thrive. And as CEO of the largest cable TV provider in America, Roberts now has to weigh a possible $1 billion in budget cuts as households continue to cut the cord. BY THE NUMBERS: The company's 8,000 Center City employees returned to the office — part-time — in September, a welcome boost to the restaurants, shops and parking garages near its two towers. BURR IN THE SADDLE: Peacock. With stalled growth and losses at $467 million, where does the streaming service go from here? Maybe there's another option … STREAMING WARS: In September, Roberts made headlines by publicly declaring that Comcast would be interested in buying Hulu from Disney "if it was up for sale."
3. David Adelman
Sixer Fixer
David Adelman hopes history doesn't repeat itself. Twenty-two years ago, the Phillies tried and failed to relocate from Veterans Stadium in South Philly to Chinatown. Fast-forward: In July, Adelman, serial investor and CEO of Campus Apartments, announced he was partnering with the Sixers to build a new arena downtown.
"It's not in Chinatown," Adelman insists. The arena, which would demolish part of the Fashion District mall, technically sits on the neighborhood's border. That hasn't kept community groups, some of whom say they didn't learn of the project until its announcement, from worrying about gentrification and expressing skepticism. Following the news, Councilmember and rumored mayoral candidate Helen Gym tweeted a warning: "Ignore Chinatown at your own risk." (That was, at least, lighter than her response to the Sixers' proposed arena at Penn's Landing in 2020: "This is a HELL NO.")
For now, Adelman is trying to build goodwill — he says the announcement is the start of a conversation, not the end. This project, he says, is different: It won't displace anyone, since it's on existing commercial land; it will be built without public subsidies; it will include commitments to increase affordable housing in the neighborhood; it will involve partnership with Mosaic Development Partners (#34), a prominent Black-owned developer; it will improve public safety, juice the economy, revitalize SEPTA.
That's a lot to promise — and we haven't even touched on parking! One thing Adelman can't be accused of is failing to put his money where his mouth is. He's investing his own cash, alongside billionaire Sixers owners Josh Harris (#41) and David Blitzer, to fund the arena.
If Adelman can pull it off, he'll change the face of downtown Philly. If he can't, well, at least he can say he wasn't the only one. — David Murrell
4. Ryan Boyer
Labor's New Kingmaker
LATEST TRIUMPH: As the first Black leader of the Philadelphia Building & Construction Trades Council, Boyer now represents more than 50 unions, including IBEW Local 98, Teamsters Local 107, and SEIU 32BJ. UP NEXT: Launching new labor PACs with the goal of deciding the city's next mayor. BIG, AUDACIOUS GOAL: Create a schools-to-trades pipeline that will deliver high-paying union jobs where they're most needed. NEMESIS: Progressives — such as Working Families Party-backed State Rep Chris Rabb — who defeated moderate Democrats Boyer favored in the primaries.
5. Gregory Deavens
Changemaker
LATEST TRIUMPH: The president and CEO of Independence Health Group spearheaded Accelerate Health Equity, an initiative among 11 major institutions to combat racial and social disparities in Philly's health outcomes and make a wide, measurable difference. OTHER PROJECTS: He initiated collabs with two local maternal-health companies and the creation of IBC Foundation's Institute for Health Equity, plus teamed with Colorectal Cancer Alliance to increase Black residents' access to preventive screenings. PERFORMANCE REVIEW: This past July, Savoy named Deavens one of the most influential Black executives in corporate America.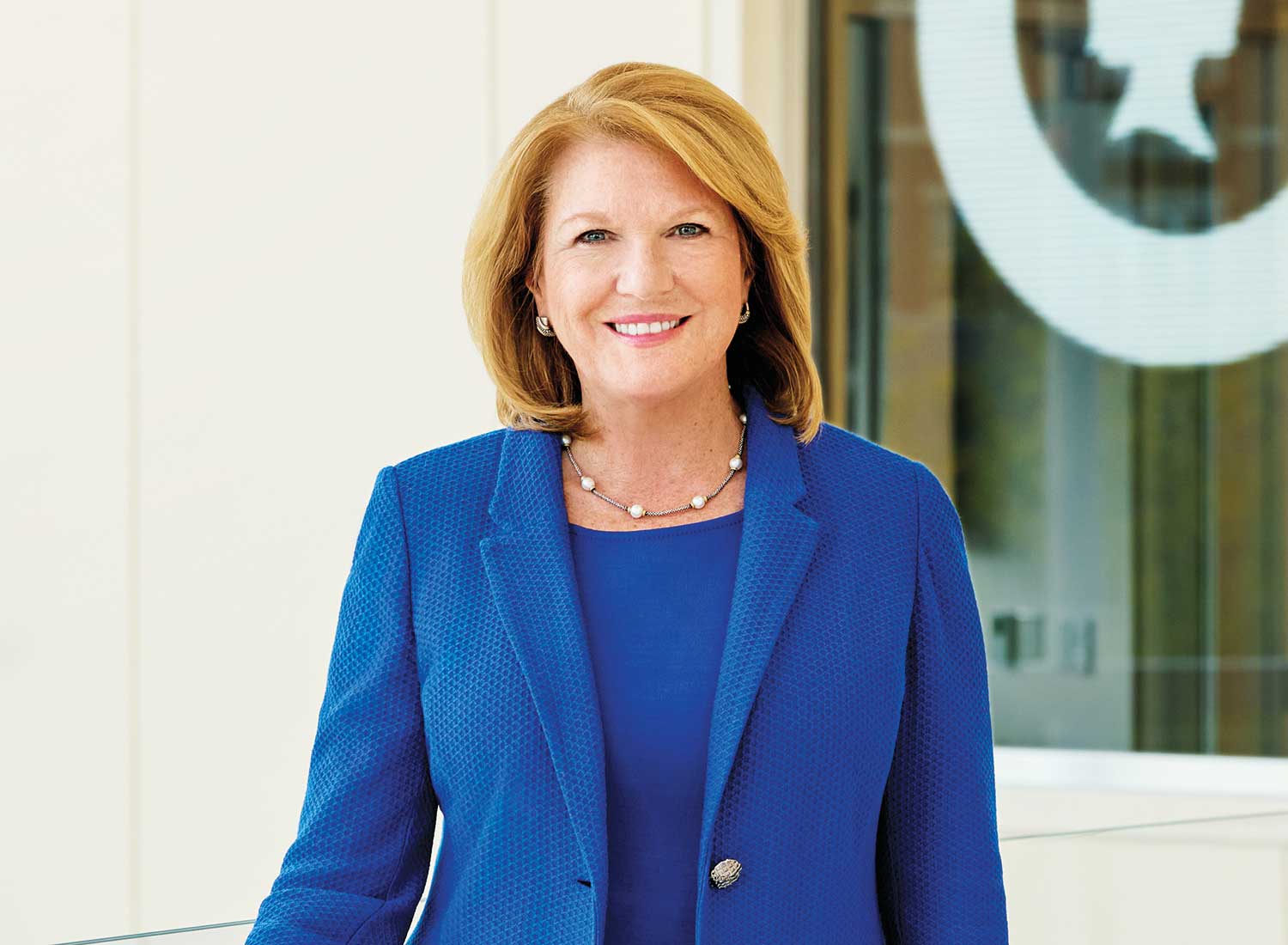 6. Madeline Bell
Children's Champ
It's easy to forget that Bell, now the president and CEO of Children's Hospital of Philadelphia, started out her professional life as a pediatric night nurse. After all, she oversees a staff of nearly 24,000 employees at what's become one of the top-ranked children's hospitals in the nation that also happens to be the number one ranked large employer in the nation. She's busy now with industry accolades and Top Leaders lists, public appearances and podcasts, corporate boards and task forces and expansion to a sparkling new facility in King of Prussia, plus a second planned University City tower.
Easy, that is, until a three-year-old you love more than life itself is sick as hell, tied to beeping machines and jabbed with needles, frightened and ornery and having to hold still just one more time, please, hon! Which is when you remember — when you realize — that all the honors and awards and the vast, glittering apparatus is just the rigging for Bell's crackerjack staff of assured, soft-spoken doctors and, yes, nurses who whisper firmly at a bedside in the middle of the night: It'll be all right. You'll see. And, wondrously, it is. — Sandy Hingston
7. Larry Krasner
Lightning Rod
SHAKY GROUND: A bipartisan group of state lawmakers voted to hold the city's top prosecutor in contempt for ignoring subpoenas related to his potential impeachment. SYMBOLISM: Despite winning handily at the polls in last year's DA race, Krasner has become something of a living straw man for those looking to point fingers (and score political points) on the city's violence epidemic. QUOTABLE: "Democracy- and freedom-loving Pennsylvanians will not be fooled by these anti-democratic efforts to devalue Philadelphia's diverse votes. Philadelphia is not Pennsylvania's colony. Our votes count in full, not as three-fifths of a vote." AND STILL: One wonders if the famously brusque DA — and our city — might be better off if he tried to build a few bridges.
8. Liz Magill
Madam President
POWER PORTFOLIO: The esteemed new Penn prez (a.k.a. the boss at Philly's largest private employer) has been provost at the University of Virginia, head of Stanford Law, and, in the '90s, a clerk for RBG. BIG SHOES: Magill's predecessor, Amy Gutmann, reshaped the academic and physical landscape of Penn and — oh yeah — raised $10 billion for the school. Penn's endowment today: $21 billion. OLD FIGHTS: New administration, newly revived debate over whether Penn should make payments in lieu of taxes (PILOTs) to Philly.
9. Tony Watlington
Our Next Great Hope
WELCOME TO PHILLY: The new School District of Philadelphia superintendent faces all the usual challenges of the 200,000-student operation, plus COVID-era learning delays and understaffing, increasingly decrepit facilities, and ever more gun-related trauma. And the stakes (our kids! Our future!) couldn't be higher. BUZZ: Watlington weathered early criticism over his $450K "transition" consultants, but insiders are optimistic: "People have been struck by how much listening he's been doing," says one SDP player. "And every conversation I've had with him has been about what the kids are getting in the classroom, which is refreshing." yes, please: In October, Watlington announced new goals and a new leadership team as the first step in his plan to make SDP "one of the fastest-improving large, urban school districts in the country."
10. John Fry
Builder
LOCKED IN: In May, the Drexel prez signed a contract extension through 2028 that will make him the longest-tenured leader in the school's history. EXPANSION: No one can claim the Dragons have been lazy under his direction. Last year, Drexel secured a partnership with Spark Therapeutics to build a $575 million gene therapy center on its campus. trouble in the NEIGHBORHOOD: Drexel and Penn developments may eventually price out the longtime residents of University City and West Philly, a tension that erupted this year at the University City Townhomes.
11. Leslie Richards
Battleship Turner
Big, ambitious goal: Getting to the five-year strategic-plan goal of turning SEPTA Regional Rail and mass transit into "a seamless transit network." The just-unveiled bus network revamp weighs the same difficult choice the Regional Rail revisions did: convenient access vs. service frequency. FILLING THE SEATS: The choice matters especially for Regional Rail, where ridership remains well below pre-COVID levels. A new program being tested now will let employers offer free transit; we'll see if it helps. OBSTACLES: A shortage of bus drivers may make frequent bus service hard to provide — and though SEPTA now has sufficient funding to keep everything from falling apart, its capital funding levels remain below those of its peers.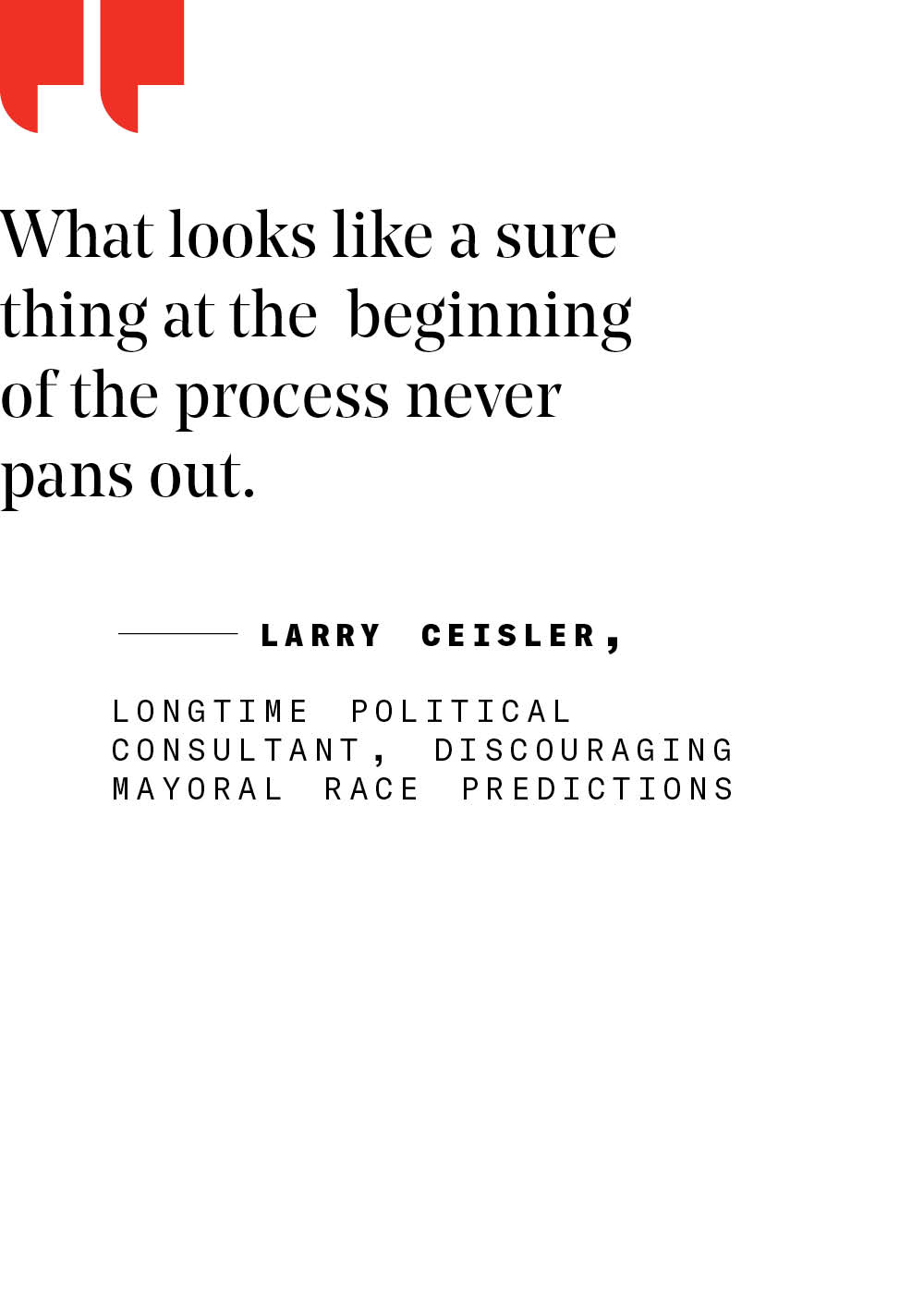 12. Joseph Forkin
Captain of the Delaware
STOCK: Steady. The president of the Delaware River Waterfront Corporation continues to spearhead development projects and connector street upgrades up and down the once-desolate west side of the river. NEXT UP: The DRWC's largest project on the books is a revitalization and expansion of Penn's Landing between Chestnut and Walnut, including a cap over I-95 and a nearly 12-acre adjoining park. Forkin says construction — which will bring new gardens, a skating rink and event plazas — should finally begin next year.
13. Danielle Outlaw
Forgettable Police Commissioner
STOCK: Tumbling. After speculation that she tried to ditch us for New York's open commissioner gig, the city's top cop resumed her low profile, delivering dry press conferences and few results on addressing rising gun violence. THAT SAID: In February, Outlaw created a new unit dedicated to non-fatal shootings — one of the few of its kind in the country. In a city where eight out of every 10 of those shootings go unsolved, it's worth a try. MAJOR SHAKE-UP: Outlaw recently promoted three high-ranking officers to deputy commissioners and unexpectedly reassigned deputy commissioner Christine M. Coultery in what's been seen as the most controversial staffing move she's made so far.
14–20. Meet Your Future Mayor?
Five City Councilmembers. One City Controller. A millionaire businessman who's never held elected office. There's no shortage of ambition among the seven most likely candidates for mayor. How might the race shape up? "What looks like a sure thing at the beginning of the process never pans out," cautions longtime political consultant Larry Ceisler, discouraging predictions. Not that he'll stop us from trying. (All fund-raising figures are based on the most recent campaign finance data available.)
CHERELLE PARKER
LATEST GIG: District Councilmember. FRONT-RUNNER? Parker is the leader of one of the city's largest wards, and her 9th Councilmanic District, in Northwest Philly, includes areas that "overwhelmingly and disproportionately turn out to vote," says political strategist Mustafa Rashed. FRIENDS IN HIGH PLACES: Parker is close with building trades leader Ryan Boyer (#4) and recently succeeded him as head of the influential Delaware River Port Authority. "On paper, Cherelle looks formidable," Ceisler says. POLICY: Parker will likely focus on public safety and quality-of-life issues; she's proposed hiring more police officers and installing cameras in neighborhoods and has supported "constitutionally just cause" stop-and-frisk. MONEY: $218,000.
HELEN GYM
LATEST GIG: Councilmember at-large. FRONT-RUNNER B? Gym hadn't declared as of press time, but she was the top vote-getter among all City Council candidates four years ago and has tons of name recognition. LIKELY SUPPORT: Gym has previously won labor backing from the building trades and service-sector unions. She'll likely have the complete support of the city's activist left, which helped elect Councilmember Kendra Brooks and DA Larry Krasner (#7). POLICY: Expect a big focus on education, where Gym's roots as an activist lie. On Council, she introduced bills limiting COVID-era evictions and establishing the city's fair-workweek law. POTENTIAL CHALLENGE: Like all the at-large candidates, Gym will have to adjust to the dynamics of a mayoral primary. "Running for at-large, you don't run against anybody; nobody attacks you," says Ceisler. MONEY: $327,000.
MARIA QUIÑONES SÁNCHEZ
LATEST GIG: District Councilmember. POLICY: She passed bills creating a domestic workers' bill of rights, supporting affordable housing developments, and establishing a $10 million "poverty action plan." ODDS DEFIER: Quiñones Sánchez has alienated the city Democratic Party and the building trades yet managed to win reelection in contested primaries. Impressive. CAVEAT: Her outsider-ish status means she may have trouble fund-raising. "If I were running her campaign and had $3 million and could go on TV, I could probably tell a compelling story," says one City Hall insider. The problem: Can she raise that $3 million? MONEY: Quiñones Sánchez has the least of anyone running for mayor right now, with $182,000 in the bank.
DEREK GREEN
LATEST GIG: Councilmember at-large. POLICY: Green is close to the business community and has touted lowering business taxes and increasing police funding. He also proposed a sweeping campaign-finance-ethics overhaul in the wake of City Councilmember Bobby Henon's bribery conviction. BIG CHALLENGE: Differentiating himself from Parker, who is also from the politically active Northwest and is ideologically similar. MONEY: $207,000.
REBECCA RHYNHART
LATEST GIG: City Controller. BULLY PULPIT: Rhynhart's position as Controller, auditing shortcomings of the current government, let her act as a pseudo-candidate while remaining a city official. She issued reports on the inefficient expenditure of gun-violence prevention funds and on trash collection, two issues that should take center stage during the campaign. LIKELY SUPPORT: On October 25th, Rhynhart resigned as controller and officially became a candidate for Mayor. One potential group of supporters: the reform-minded, wealthy business types who fund the cash-flush urbanist Philadelphia 3.0 PAC (#89), which has spent hundreds of thousands of dollars on City Council candidates in years past. Maybe some of 3.0's donors will throw in for Mayor this time? MONEY: $768,000 — twice as much as almost anyone else. BIGGEST CHALLENGE: Will Rhynhart, who once worked at a Wall Street investment bank, run as a progressive à la Gym? If so, she'll have to prove her bona fides.
JEFF BROWN
LATEST GIG: CEO of Brown's Super Stores, which operates 12 Shop-Rite and Fresh Grocer locations across the city. OPEN SECRET: Brown hasn't formally declared for mayor yet, but he's been informally running and fund-raising for months now. To wit … MONEY: A state PAC with ties to Brown has already raised $930,000. CAVEAT: Many of that PAC's donations exceed local campaign finance limits, which means Brown must be careful how he spends the cash. POLICY FOCUS: To be determined. But Brown's business chops, along with the fact that he hires formerly incarcerated citizens at his stores, will almost certainly feature in his campaign's story. OVERLAP: Brown and Allan Domb are both rich business dudes. Can the race sustain two of them?
ALLAN DOMB
LATEST GIG: Councilmember at-large and real-estate mogul. POLICY: Domb has focused on changing the city's tax structure; one of his bills provided wage-tax refunds to low-income Philadelphians. EARLY BIRD : Domb was the first Councilmember to resign from office, way back in August. what's the holdup? He embarked on a "listening tour" after his resignation, but as of press time, he still hadn't formally announced his candidacy. Maybe he's worried about having to compete with Brown? MONEY: The total in his candidate PAC — $300,000 — is almost irrelevant, because if he wants more cash, all he has to do is write himself a check.
21. Kevin Mahoney
Health-Care Honcho
MIGHTY MILESTONE: The University of Pennsylvania Health System CEO was the brains behind Penn Medicine's 1.5 million-square-foot Pavilion, which opened last October. INFLUENCE: He ushered in a new kidney-disease innovation center with CHOP and the Fund for Health, a partnership between Penn Medicine and the Wharton School to improve at-risk residents' social determinants of health. 'BURBS-EYE VIEW: The health system is planning an ambulatory site in North Wales with chemotherapy, radiation oncology, and outpatient surgery. "We hope to be in the ground within a year," Mahoney says.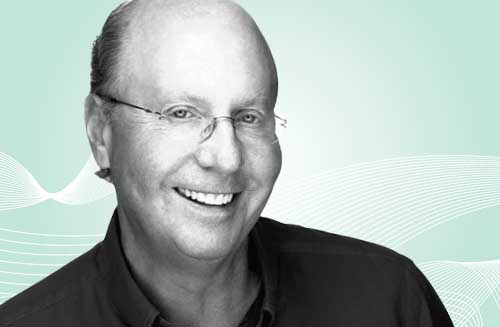 22. Jeff Yass
Big Spender
A stock trader who co-founded Susquehanna International Group, Yass is Pennsylvania's richest man, with an estimated net worth close to $30 billion, according to ProPublica. So, what does he spend it on? Political donations, for one thing. Yass, a major Republican donor and proponent of school choice, has spent north of $90 million in the past three years alone. Here, a breakdown of some of his recent expenditures.
15:

Donations to Republican candidates who later voted to overturn the results of the 2020 election. Yass would eventually say he felt deceived by the election-denying politicians, although he supported one of them, North Carolina's U.S. Senate candidate Ted Budd, as recently as last year.

$21.5 million:

Federal political action committee donations this year — including $10 million to School Freedom Fund, a pro-school-choice Super PAC, and $4 million to the pro-small-government Club for Growth.

$850,000:

Donations through various state PACs, including Students First, to Philly Democratic pols Tony Williams, Jordan Harris and Amen Brown since 2020. (All three either support charter schools or have faced progressive challengers.)

$10,000:

Donation (through an affiliated PAC) to Doug Mastriano in 2020. In 2022, the same PAC gave $4.5 million to Bill McSwain's campaign for governor. Then, after Mastriano won the party's nomination for governor, a different Yass-affiliated PAC ran ads attacking Democratic nominee Josh Shapiro. (The ads have since stopped airing.)

$34.5 million:

Donated to his statewide Students First PAC from 2020 to this year.
23. Jamie Gauthier
Unshakable Progressive
STOCK: Rising. While others have wavered (including Mayor Kenney), Councilmember Gauthier has remained steadfast in confronting the city's gun-violence crisis. After writing an open letter to the Mayor demanding more transparency on funded efforts, she joined forces with City Controller Rebecca Rhynhart to call him out on his prevention programs' lack of clarity. QUOTABLE: "We need to be aggressive and courageous in our approach to gun-violence prevention, but that doesn't mean repeating the mistakes of our past."
24. Michael Forman
Quiet Connector
INVESTOR'S APPROACH: The CEO and chairman of FS Investments brings his business acumen to solving Philadelphia's greatest problems. Last year, he and a diverse group of Philly power players created the Equity Alliance, a nonprofit tasked with achieving racial, social and economic equity in the city. NO STONE UNTURNED: This year, the group has led initiatives on gun-violence prevention, facilitated partnerships for Black-owned businesses, and designed improvements to the School District of Philadelphia. QUOTABLE: "Routinely convening this group and driving collaborative efforts focused on making Philadelphia the most equitable big city in America may just be our greatest achievement to date," Forman says.
25. Ala Stanford
Lifesaver
RECENT PROMOTION: After testing and vaccinating upwards of 75,000 Philadelphians through her groundbreaking Black Doctors COVID-19 Consortium, Stanford was tapped by President Biden in April to head the region's U.S. Department of Health and Human Services. COVID CRUSADER: Thanks to her Herculean efforts, Philly vaccinated a greater share of its Black residents than any other large city with comparable demographics. POST-PANDEMIC IMPACT: North Philly's year-old Ala Stanford Center for Health Equity — her all-purpose primary clinic — aims to reduce health disparities for communities of color … a potential model for other cities.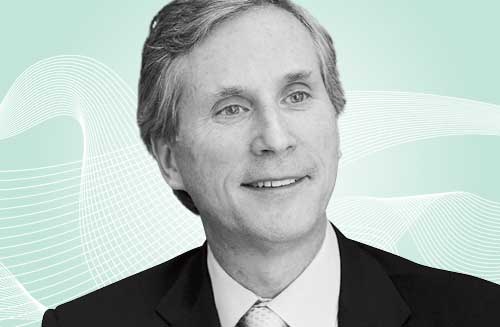 26. Jerry Sweeney
Pivoting Pioneer
AT THE CENTER OF IT ALL: If University City now looks like an extension of Center City, you have Sweeney's firm to thank. Since his Brandywine Realty Trust shifted its focus from the suburbs to the city, it's doubled down and then some on growing the area around 30th Street Station. OUT OF THE OFFICE: Brandywine's flagship project, Schuylkill Yards, has always had a mix of office, residential and academic space in its plan. But with more people working from home, labs and residential space are coming to the fore. Having Drexel as a lead partner in the project helps, says Sweeney: "Many university presidents are developers at heart."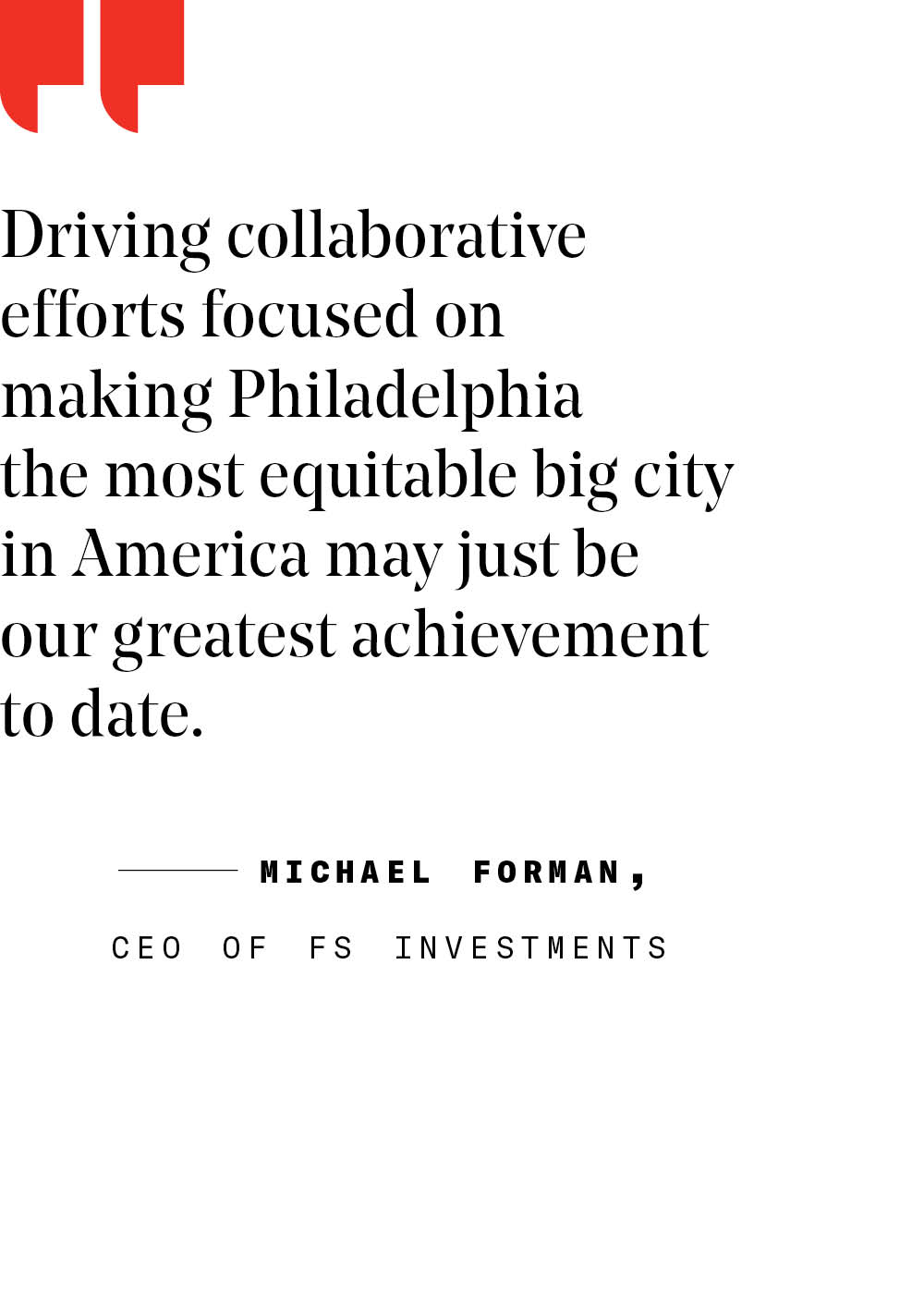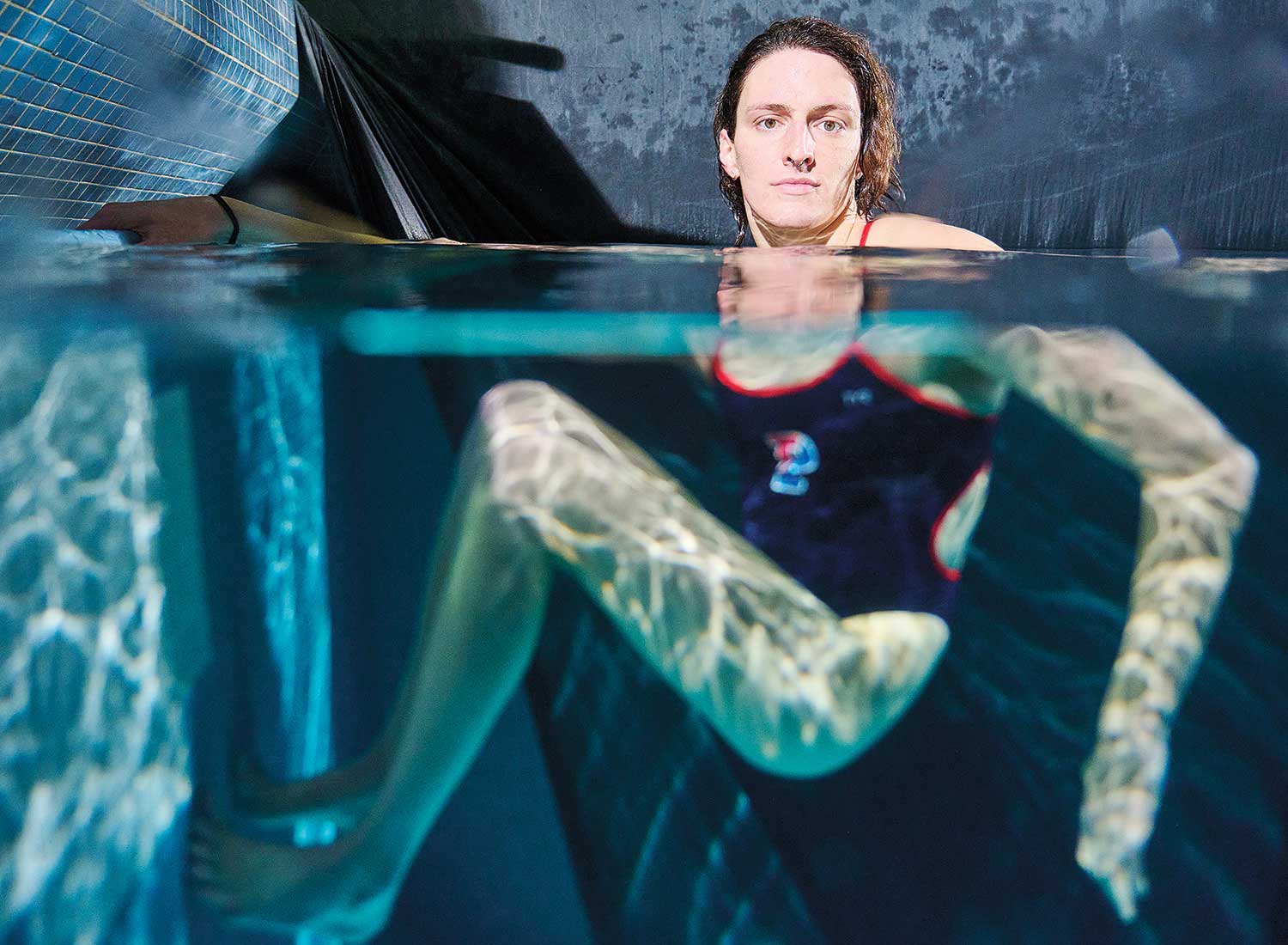 27. Lia Thomas
The Challenger
In a profile of Thomas last winter, Sports Illustrated called the elite swimmer "the most controversial athlete in America." It's not a title the recent Penn grad ever set out to hold. When Thomas decided to begin her gender transition process in 2019, her aim, she told ESPN, was simply "to be happy, to be true to myself."
NCAA rules allowed Thomas, who'd spent three years on Penn's men's team, to compete with the women after undergoing transformative hormone therapy. So she did. Next came intense public scrutiny, an NCAA championship title (the first for a transgender swimmer), and an all-out culture war. And while it's true that Thomas's story brought no shortage of big questions to the fore — about trans rights, women's sports, fairness, feminism, equity, gender, biology — one thing is undebatable: Far more seasoned athletes than Thomas have buckled under far less pressure. And less vitriol.
Thomas, who has only rarely spoken with journalists, has remained outwardly stoic, steadfast, the picture of perseverance — likely the same traits that helped her excel in the sport to begin with. (They're also traits that will come in handy in law school, where Thomas has said she intends to study civil rights and public interest law. She's grown passionate about "fighting for trans rights and trans equality," she told ESPN.) Her swimming future, meantime, is hazy — in June, FINA, the governing body for Olympic swimming, effectively barred trans athletes like Thomas from women's competition. Regardless of what comes next, the ripple effects have already gone well beyond any pool. — Christine Speer Lejeune
28. Cristina Martinez
Flagbearer
FINALLY! After being nominated for a James Beard every year since 2017, Cristina Martinez was awarded Best Chef in the Mid-Atlantic in 2022. Which left us wondering: What took Mr. Beard and Co. so long to recognize her stewed lamb barbacoa and years of immigrant advocacy work? EXPANDING HER SCOPE: Martinez and the team at Casa Mexico recently took over the longtime music venue Connie's Ric Rac on South 9th Street, allowing for a larger dining room, a liquor license, and the opportunity to hire even more undocumented workers from Mexico and Central America. Martinez calls Casa Mexico "a school for people who are arriving," explaining, through a translator, "When they are ready, they go to other restaurants, and they can say they came from here and they are fully prepared."
29. Paul Levy
Sidewalk Czar
BACK TO THE FUTURE: The Center City District's priority when it was founded in 1991 was keeping the streets clean and safe. The district does much more than that now, but with safety a concern as foot traffic rebounds, those two goals have become a priority again, says Levy. THE OFFICE IS DEAD. LONG LIVE THE OFFICE? Hybrid work is here to stay, says Levy, but he sees office work as making a partial comeback: "A lot of creativity and innovation, a lot of mentoring of young staff, happens in the office." Comcast's recent back-to-the-office announcement may be a sign of things to come, he acknowledges, then adds: "If there's anything I've learned these last few years, it's to not make predictions."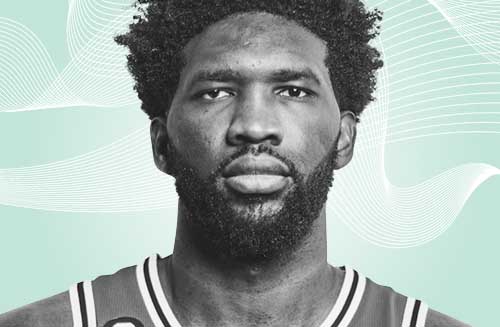 30. Joel Embiid
Overgrown Kid
BY THE NUMBERS: Seven feet solid? Seven-foot-two? A seven-foot-six wingspan, for sure. LATEST FEATS: Last season's NBA scoring champ; first foreign player ever to snag the honor, and the first Sixer since A.I. in 2005. TROLL STATUS: Superstar. A must-follow on Twitter. ROAD AHEAD: We have to believe he liked the Montrezl Harrell deal and didn't want Durant, right? RIGHT?!? MOTTO: Trust the Process. Okay. We'll give it one more year.

Clockwise from upper left: Janelle James, Sheryl Lee Ralph, Lisa Ann Walter, Chris Perfetti, Quinta Brunson and Tyler James Williams
31. The Cast of Abbott Elementary
Philadelphia Ambassadors
When West Philly native Quinta Brunson created the hit ABC comedy series inspired by her hometown's public-school system, she breathed new life into a gasping medium: the network television sitcom. But it wasn't just the comedy that drew in audiences. The show centers Black Philly in a way It's Always Sunny in Philadelphia, The Goldbergs, and other Philly sitcoms never have — warts and all.
"The show is inherently political because it's about a public school in West Philadelphia with predominantly Black children and predominantly Black teachers," Brunson told Variety. "But we'll keep figuring out our place in that world."
For its first season, the show took home three Emmy Awards: outstanding writing for Brunson, supporting actress for Sheryl Lee Ralph (who — fun Philly fact alert! — is married to West Philly State Senator Vincent Hughes), and casting. Now in its second season, the show is already giving Visit Philadelphia a run for its money with a season-premiere cameo from Gritty and Philly favorite son Leslie Odom Jr. slated to guest-star. The show's natural integration of all-things-Philly is sneaky, too: The school's full namesake, Willard Abbott Elementary, is a nod to both fellow West Philly superstar Will Smith and Brunson's favorite childhood teacher, Joyce Abbott.
Besides the awards and acclaim, something else stands out: These folks care about our city. While other shows were plastering billboards across Hollywood, Abbott Elementary's production team and ABC took a portion of the show's marketing budget and donated it to Philly public-school teachers. — Ernest Owens
32. Stephen Starr
Betting Man
Trending up: Twenty-seven years after he opened Continental in Old City — it capitalized on the martini craze of the '90s, accumulated lines down the block, and brought a music-businessman's sensibility to Philly's dining scene — Starr has more to accomplish. UP NEXT: In 2023, he'll unveil the sportsbook-themed Bankroll in the former Boyd Theater on Chestnut Street. (He's calling it the "Soho House of sports clubs.") After that, an outpost of Manhattan's famed French bistro Pastis. QUOTABLE: "I'm looking for the new restaurant that will be iconic in 10 years."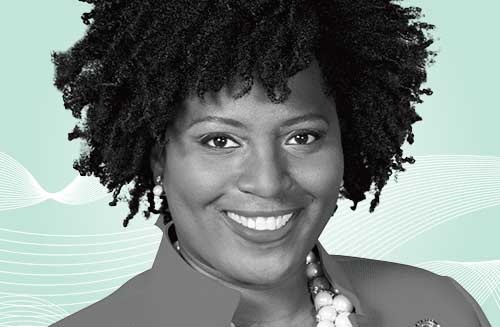 33. Joanna McClinton
Life of the Party
LATEST TRIUMPH: The State House Democratic leader played a key role in pushing through 2022's new House and Senate district maps. The updates give Dems a shot at taking the House for the first time since 2010. STAR POWER: Last year, Politico named McClinton one of its top 40 power players in "race, politics and policy," calling her rise "emblematic of the new Democratic Party." FIGHTING WORDS: When the House majority leader derided the redistricting, implying it disenfranchised Hispanic and Black populations, McClinton — the first-ever Black woman to lead either caucus — fired back, per the Inky: "I hope that my counterpart is just misinformed and is in fact not trying to mislead people over something that is so serious, about fairness and equality."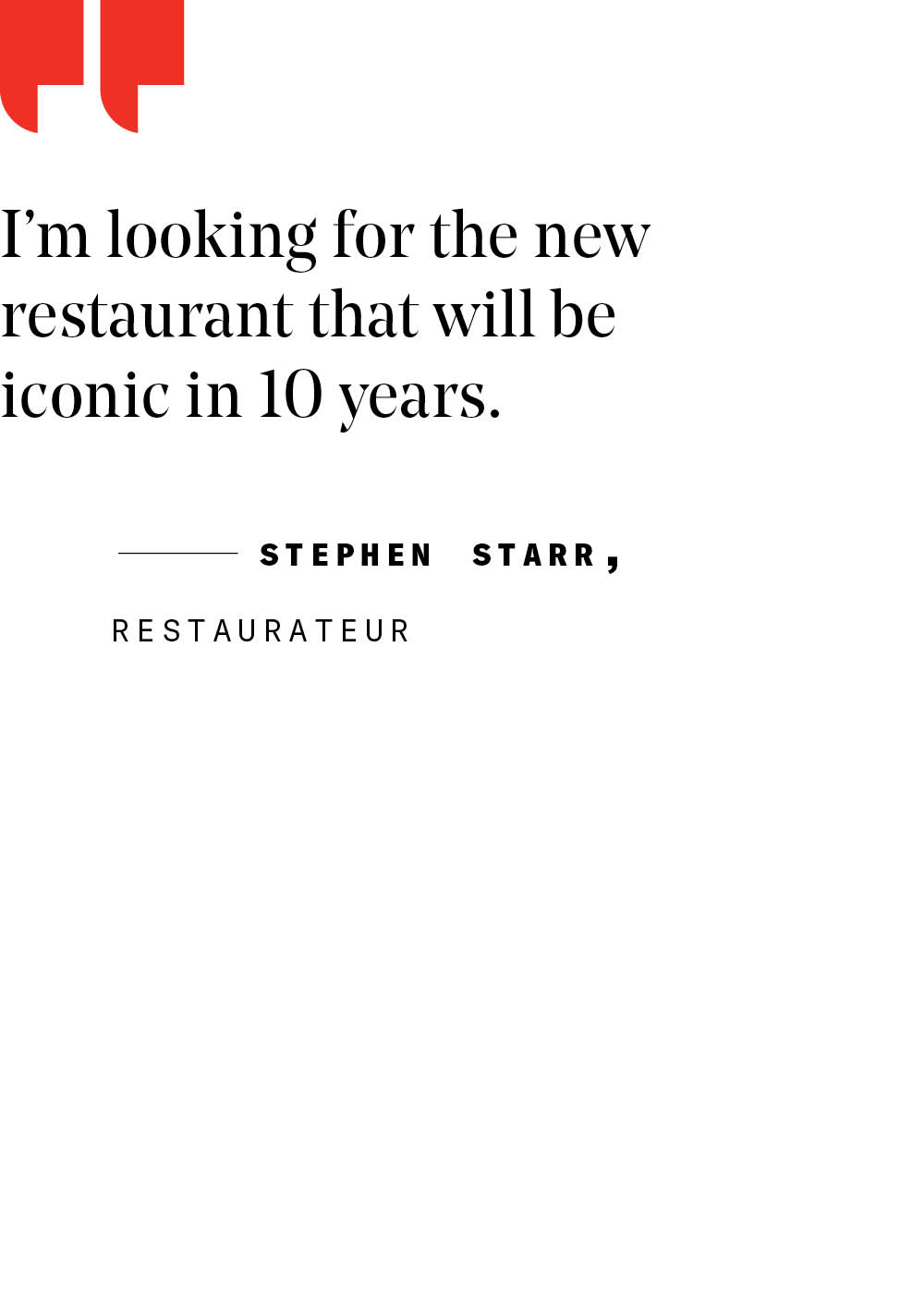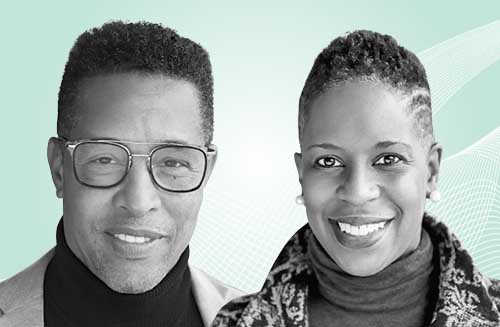 34. Greg Reaves and Leslie Smallwood-Lewis
Dream Team
FROM UPSTARTS TO INSIDERS: One of the Mosaic Development Partners duo's first major projects, turning a roofless garage in Strawberry Mansion into an acclaimed apartment village, put them on other developers' radar. INTO THE FRAY: The latest to notice them are David Adelman (#3) and Josh Harris (#41), who brought Mosaic on board for the proposed Sixers Center City arena. Reaves, whose firm crowdfunded an apartment building at Wayne Junction by getting literal "buy-in" from the neighbors, is optimistic that a plan can be worked out to ease concerns of the Chinatown community. NO POINT OF PRIDE: "We are now the largest Black-owned development firm in the city," says Reaves — though he adds that's more a commentary on the makeup of the local development industry than an achievement.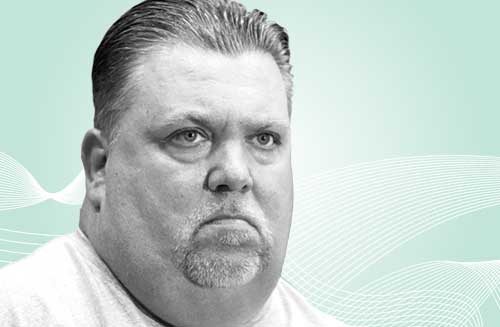 35. John McNesby
Pot Stirrer
STOCK: Steady. Despite the ongoing antics of Philly's Fraternal Order of Police, its union leader has been effective in keeping cops fully funded and provided for. BLAME GAME: McNesby's constant scapegoating of Larry Krasner (#7) as the primary reason for the city's rising gun violence has led him to make bogus claims in the press, including in a cringey interview on the national FOP's Blue View podcast. Title? "If You Want to Be a Criminal, Come to Philadelphia."
36. Jason Wingard
Truth Teller
ELEPHANT IN THE ROOM: "The value of the college degree, in my analysis, has reached its peak and is on the wane," writes Wingard. Not exactly a predictable take for a college president, but in his new book, Temple's top guy lays out ways academia might reverse course: reduce costs, update curricula annually, and forge new workplace partnerships. IN PRACTICE: Wingard is planning a new Institute for the Future of Work, combining "expertise on education, experiential learning, research, and industry partnerships aimed at preparing our students for the future of the workplace."
37. Jeffrey Lurie
Civic Id
happy days again?: When it comes to Philly sports fans, as the Eagles go, so goes our sanity. With the afterglow of 2018 all but gone, Lurie's team is hot again just in time. Growth business: The movie producer paid $185 mil for our city's favorite team back in 1994. This year, Forbes valued the franchise at $4.9 billion and tabbed Lurie the 241st wealthiest American ($4.4 bil). meet the next boss? In June, heir apparent Julian (son of first wife Christina, born the year after his dad bought the team) was given an official office and title at the NovaCare Complex.
38. Ira Lubert and Dean Adler
Building Upcyclers
TO THE RESCUE: The real estate investment firm founded by this duo in 1997 has made fixing things that have broken a specialty, whether it's supermarket chains or historic buildings. AT THE FINISH LINE: Their Battery project is turning a former PECO station in Fishtown into 284 luxury apartments plus office and event space; the first residents should move in by year's end. UP NEXT: Work should begin soon on the second makeover of the Bellevue. The idea: convert most of its office space into apartments, reimagine its retail, and refresh its hotel. The pair are also eyeing two more historic redos: "If all four are executed, this will represent an investment of $1.5 billion into rejuvenating Philadelphia," Adler told the Philadelphia Business Journal.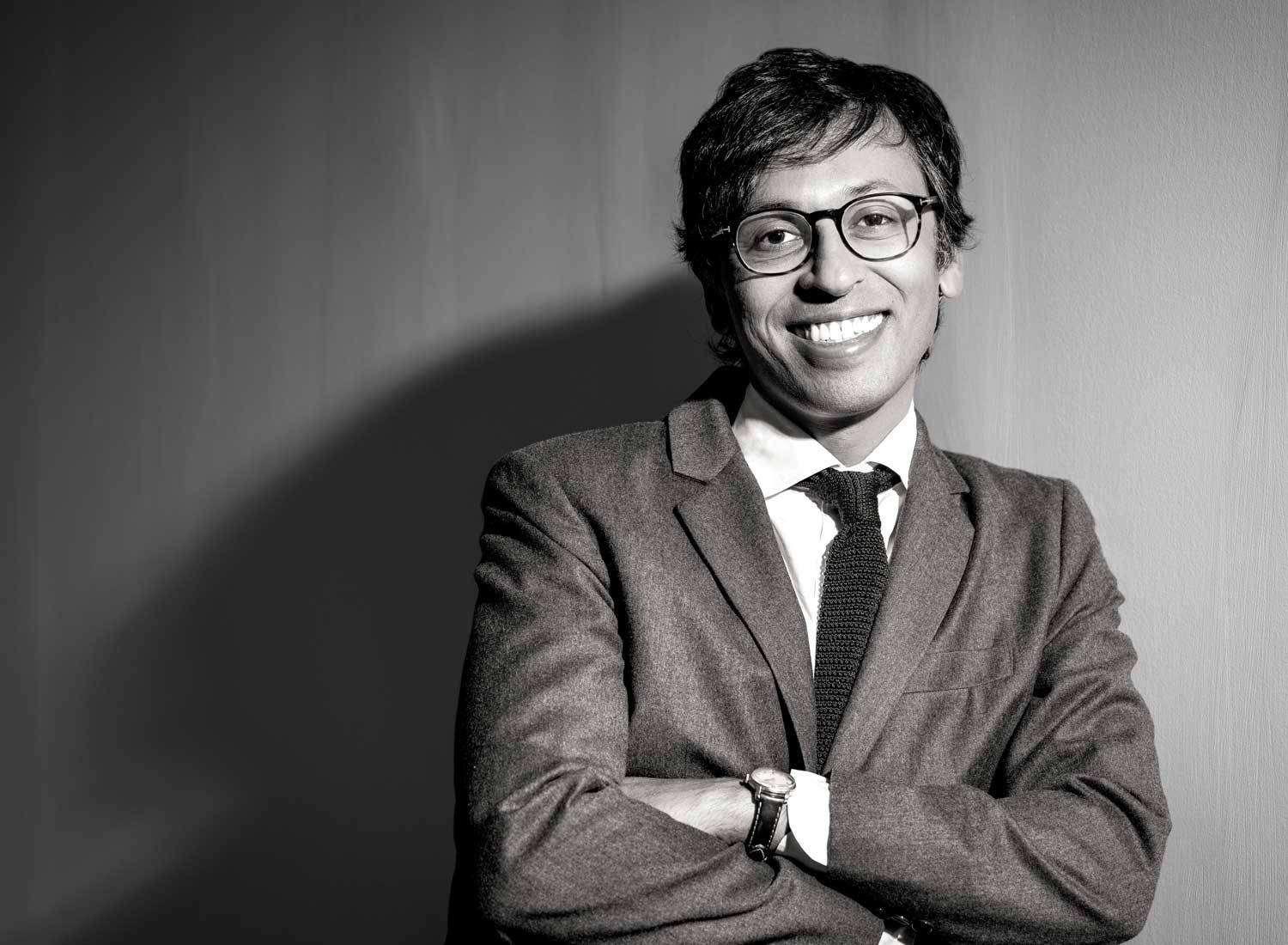 39. Nikil Saval
Repair Man
Back in September, State Senator Nikil Saval attended a community meeting at True Faith Missionary Baptist Church in Logan. The church sits outside his district — a sprawling, diverse swath of Philadelphia that runs from the airport in the south through Center City and ends in Port Richmond, gobbling up dozens of neighborhoods along the way — which made it even more surprising that 100 residents showed up.
The reason became clear quickly. Saval asked a question: How many of you have received phone calls making cash offers for your house? Everyone in the room raised a hand. The offers were well below market rate — $60,000, $90,000 — but cash. Saval tells this story not only to illustrate the wave of gentrification sweeping across Philadelphia, but to drive home the importance of the Whole-Home Repairs Act, the $125 million piece of legislation the first-term senator wrote, championed, and passed with bipartisan support in July.
The bill allows qualifying homeowners to apply for up to $50,000 in assistance to update their homes: leaky roofs, crumbling stairs, poor insulation — any sort of repairs, weatherization, or energy-efficiency upgrades. It would also provide loans to landlords who lease units at affordable rates, to help with similar needs. Houses that in the past might have fallen prey to real-estate speculators — like those in Logan — now have a better shot at survival.
When researching the subject, Saval traveled to Lancaster, Allentown and Reading, building a coalition of voices from across the political spectrum. When he arrived back in Harrisburg, his efforts drew in powerful Schuylkill County conservative senator Dave Argall, who's seen decaying houses across his coal-country district.
That bipartisan support may look surprising to many, especially in such a divided state. Saval — politely, intelligently, as is his manner — disagrees. "You represent a district, to some degree you represent a city, but in order to accomplish anything, those problems have to be connected to other areas," he says. "You have to find solutions that are statewide solutions … certain kinds of boundaries that seem insurmountable are actually connected. Urban and rural issues may be different, they may be distinct in certain obvious ways, but all of them are implicated with each other." — Bradford Pearson
40. Josh Kopelman
VC Wizard
STOCK: Rising. The city's most fascinating venture capitalist is doing more than just investing (like a recent $6 million stake in software company Canonic Security). He's also expanding access and opportunity for emerging innovators (launching his First Round Capital's Angel Directory and first-ever Health Unconference). PAYING OFF: After founding Dorm Room Fund a decade ago, he recently announced it's now an independent firm with $12.5 million to invest. Translation: What started as a $500,000 student pilot investment fund is now a multimillion-dollar program still being led by and for college entrepreneurs.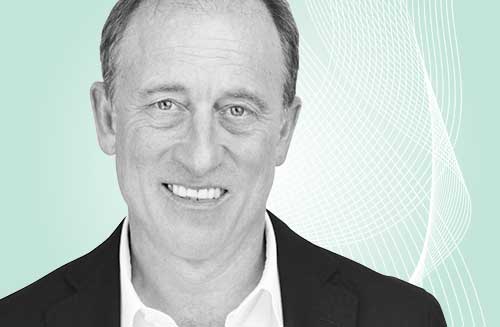 41. Josh Harris
The Baller's Baller
STILL PROCESSING: The Sixers owner/mega-investor has to be wondering if this is the year things pay off for the team that tanked to draft Joel Embiid (#30). NEW PROCESS: The proposed downtown arena (#3) would not only change the nature of Market East. A team-controlled state-of-the-art venue could be a competitive advantage — all the hot teams have them. GIVING SPIRIT: In August, Harris and wife Marjorie dropped $1 million on the Penn Medicine-Wharton Fund for Health to address health inequities.
42. Richard Vague
Smartest Guy in the Room
MVP: Vague, the state's Secretary of Banking and Securities, played a crucial role in helping reform and "right the investment ship" at Pennsylvania's biggest pension fund … while maintaining his myriad other roles: V.C. icon, super-philanthropist, champion of cancer research at Penn, policy thought leader, author and more. BIG IDEA: Vague's 2021 book The Case for a Debt Jubilee — a WSJ best-seller — argues (convincingly!) that what the post-COVID U.S. economy needs most is private debt relief. NEXT UP: Two books in the works, one a new macro-economic theory and the other a biography of Philly's own Thomas Willing, a.k.a. the most influential early American you've never heard of.
43. Kelly Richards
Not-So-Quiet Librarian
One day while Kelly Richards was working as a police officer in Flint, Michigan, he walked past his precinct's cell and was surprised to see one of his close childhood friends behind the bars. As they awkwardly caught up, Richards discovered that he'd chased after and tried to arrest another old friend earlier that same day. Together, the revelations changed his life; he thought, "I gotta do something different to help people before they get in trouble or after they get in trouble, and not in the middle of it."
He moved to Las Vegas to work with a church youth group and applied for a job at the city's public library on a whim. Decades later, Richards is almost a year into his tenure as director of the Free Library of Philadelphia. His focus is on creating stability; he says keeping all of the branches open at least five days a week is crucial to building the care and community connection the Free Library strives for. That requires money, and while the city is set to increase their budget by $13 million, Richards and his team have more lobbying to do. "We are much more than books," he explains. The Free Library also offers adult education classes, early literacy programs, and resources for new immigrants, just to name a few of its services. Part of his burden includes rebuilding a workplace culture that was characterized by claims of racial discrimination under his predecessor.
The workload means Philly's head librarian hasn't done much reading of his own lately, save for budgeting and staffing papers. But Richards is ready to meet the challenge: "Librarians need to be louder, because sometimes you take for granted what we do. And we are no longer going to take it for granted — not as long as I'm around." — Nate File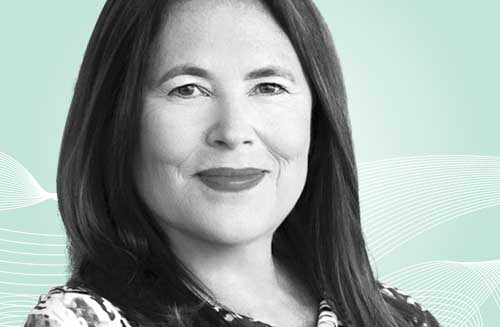 44. Jami Wintz McKeon
Legacy Builder
GLOBAL POWERHOUSE: McKeon's first triumph as chair of Morgan Lewis? Leading the firm through a massive merger with Bingham McCutchen that nearly doubled ML's size and added offices across Asia, making this Philly-born practice the largest law firm in the world to be led by a woman. RAISING THE BAR: While offices across the city were all but abandoned during the pandemic, McKeon made her big move by starting construction, with Rob Zuritsky's Parkway Corporation (#78), on a 20-story Morgan Lewis HQ at 2222 Market. For her, the structure will bring more than street cred. "When you walk into our building, it's Morgan Lewis right away; everybody is affiliated with our firm," she says. "That's a competitive advantage. You have total control over how you represent yourselves." WHAT'S NEXT: Move-in is set for fall 2023, just in time for the firm's 150th anniversary.
45. The Haas Family
Philly's Funders
GIVING PROS: The philanthropic family behind the William Penn Foundation continues to impact the city's arts, civic and cultural engagement with its millions. BY THE NUMBERS: $6 million for Philadelphia's Cultural Treasures, a program supporting the ongoing COVID recovery of cultural groups and artists led by and/or serving communities of color in the region; another $6 million to help improve and expand Philly-area trails; $4.6 million for free summer programming and enrichment for students. And that's just since March.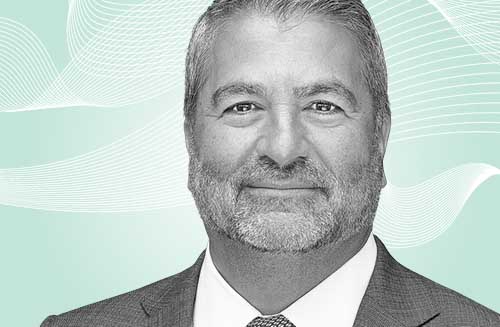 46. Joseph Cacchione
Health-Care Transformer
FRESH FACE: The cardiologist, who just began his tenure as president and CEO of Jefferson Health in September, points to filling staffing shortages and creating better work environments as the greatest challenges in health care right now. QUOTABLE: "Part of the appeal for me coming to Jefferson has been the commitment of this organization … to reaching people that sometimes get left behind. We should be sure that our communities are healthy and be working on things like health literacy and homelessness and food insecurity."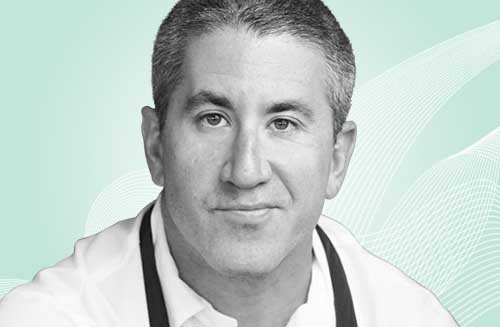 47. Michael Solomonov
Philly Emissary
HOMETOWN REPPIN': Laser Wolf's concept — cooking that centers charcoal grilling, with loads of salatim and pita to round out the party — could work pretty much anywhere on Earth (in an abandoned warehouse, or on a moving bus, perhaps). So it's not a total surprise that Solomonov's rooftop version of his Israeli spot was a hit in Brooklyn this past year, giving us ample opportunity to brag about its Philly beginnings. UP NEXT: K'Far with dinner service opening in Brooklyn.
48. James Ijames
Pulitzer Powerhouse of Passyunk
CROWNING ACHIEVEMENT: Oh, just the playwright's 2022 Pulitzer for Fat Ham, his take on Hamlet. STRANGE OBSESSION: Hauntings, which appear in one form or another in most of his works. NEXT UP: This month, he directs House of Desires at Villanova ("Twelfth Night meets Real Housewives," he says), and next spring, Theatre Exile produces his latest, Abandon. He also has some TV and film work in the pipeline: "I've definitely gotten a lot busier in that department since winning the Pulitzer."
49. Michael Rubin
King of All Sports
BIG SHIFTS: Rubin sold his ownership share in the Sixers to avoid conflicts of interests related to a reimagining of his $27 billion Fanatics sports-merch company as a one-stop sports shop. Fanatics purchased Topps and has jumped into NFTs to lock down collectibles; look for it to launch a betting platform any minute. justice league: Rubin's Reform Alliance continues to push for probation and parole reform legislation, landing a big win this year in Florida, where a bill improving the state's probation system passed in June .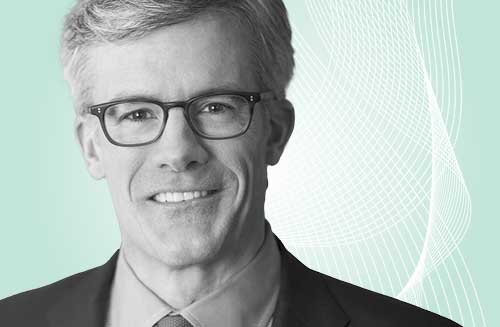 50. Tim Buckley
Fund Giant
POINT OF PRIDE: Under his leadership, Vanguard recorded managing more than $8 trillion in global assets at the end of February — second only (still) to BlackRock. JK, JK: Last October, the company's chair and CEO quickly reversed — and apologized for — a decision to cut retiree medical benefits that was met with employee uproar. HAZY FUTURE: Vanguard announced in May it would continue allowing investments in fossil-fuel projects — then launched a low-carbon-focused stock fund three months later.
51. Angela Val
Tourism Czar
You can see them every time you walk across Independence Mall or climb the steps in front of the Art Museum: They're back, you say. The tourists are back. Val, the person tasked with ensuring that tourists not only return to Philadelphia but keep returning, is the first Black woman to lead Visit Philadelphia, though this isn't her first experience here: She spent nearly 18 years with the agency from 1998 to 2016.
For more than two decades — at Visit Philadelphia and with stops as executive director for Ready Set Philly and chief administrative officer for the Philadelphia Convention & Visitors Bureau — Val helped coordinate the biggest events in the city, extravaganzas that can be described with just one word each: Pope. Draft. DNC.
She returns with a bolder vision for how to make the City of Brotherly Love and Sisterly Affection more appealing to all, hoping to form a "collaborative foundation" that embraces the city's landmarks and growing communities. Philly already has a leg up, the Point Breeze resident says. "Often I'm asked, 'What makes Philly different than Boston, D.C., Texas,' whatever, and it's the people," Val said during a Philadelphia Citizen panel in September. "A city is always its people, first and foremost. During COVID, the most disturbing thing to me was to see empty streets and empty sidewalks … it is just as much our responsibility to make sure that we keep that little restaurant in our neighborhood alive, but also to remember what made this place special." — E.O. and B.P.
52. Paul Martino
High Roller
STEPPING BACK: The venture capitalist and political disruptor is pausing his quest to reshape the GOP — for now … FINALLY: … because his priorities have shifted elsewhere. After years of planning, the Martino-funded Bankroll Club will soon open downtown, bringing a luxury sports bar and betting experience to Center City. getting back to business: Martino pledges he'll return to politics starting with the 2023 school-board races. Just as before, he'll support candidates dedicated to keeping schools open, come hell or high water.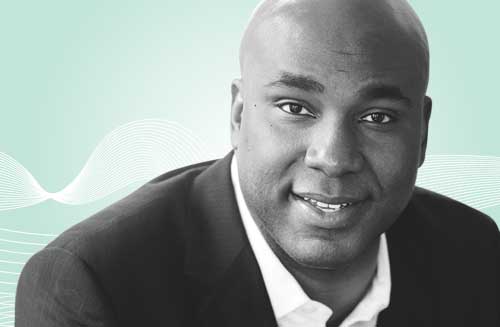 53. Keith Leaphart
Philanthropy Titan
STOCK: Rising. While sitting on boards across town — the Lenfest Foundation, the Inquirer, and the Philadelphia Health Management Corporation, to name a few — the CEO of both Replica Creative and Philanthropi is expanding his direct-giving reach beyond the c-suite and into our wallets. MAJOR MOVES: In September, Leaphart announced he was collaborating with American Express to make it easier for card members to donate to charities near and dear to them via the new AMEX Round-Up feature.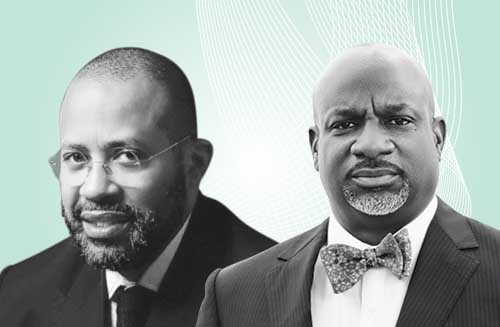 54. Alyn Waller, Marshall Mitchell & Mark Kelly Tyler
Faithful Leaders
STOCK: Rising. The power of these clergy leaders has moved beyond the pulpit and into political battlegrounds as they mobilize their diverse congregations to head to the polls and stand up to gun violence. Waller (not pictured), Mitchell (left) and Tyler (right) have been constantly sought out by candidates seeking office — especially during the midterms. U.S. Senatorial candidate John Fetterman got called out by Tyler and Waller in the press when he didn't show up to one of their forums — which signaled the lieutenant governor's lack of primary endorsements in the city. In the general election, Fetterman didn't repeat the mistake. QUOTABLE: "It has been said it takes a village to raise a child, but it takes a church to raise a village," Waller said to 6 ABC while hosting a summer back-to-school drive at Enon Tabernacle Baptist Church.
55. Bryce Harper
Phaith Healer
STOCK: Rising. When the Phillies signed Harper to a record (for a minute) $330 million deal in 2019, they hoped he'd make the playoff-starved team relevant again. DOING HIS PART: Harper has raked. In 2021, even as the team missed the playoffs, he won his second NL MVP, prompting ownership to (finally!) spend that stupid money and blow past the luxury-tax threshold. BY THE NUMBERS: When a thumb injury knocked him out of the lineup for two months, the Phils went 32-20, a testament to the team that ownership has built around the superstar. The team's first playoff run since 2011 (and first National League pennant since 2009) is proof that at long last, something is working.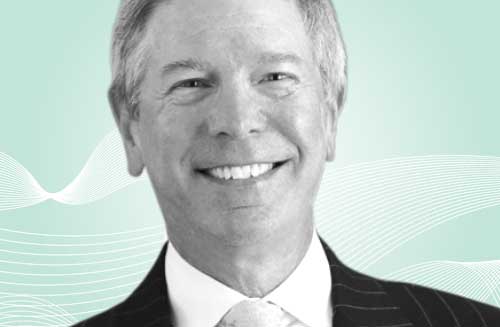 56. Carl Dranoff
Neighborhood Reinventor
NEW HEIGHTS: Dranoff has been an early player in neighborhoods now on the rise; western Fitler Square, eastern University City and Camden all began their turnarounds with the opening of Dranoff factory conversions. But his latest triumph, Arthaus, takes him back to the street he's most closely associated with: It's the tallest building on South Broad/Avenue of the Arts. "PLAYING REAL MONOPOLY": Dranoff isn't done with Fitler Square or the Ave. He has two more projects cooking on South Broad and has also announced a residential tower to replace the 22nd and Walnut Sunoco: "Gas stations shouldn't be taking up three-quarters of an acre of prime real estate."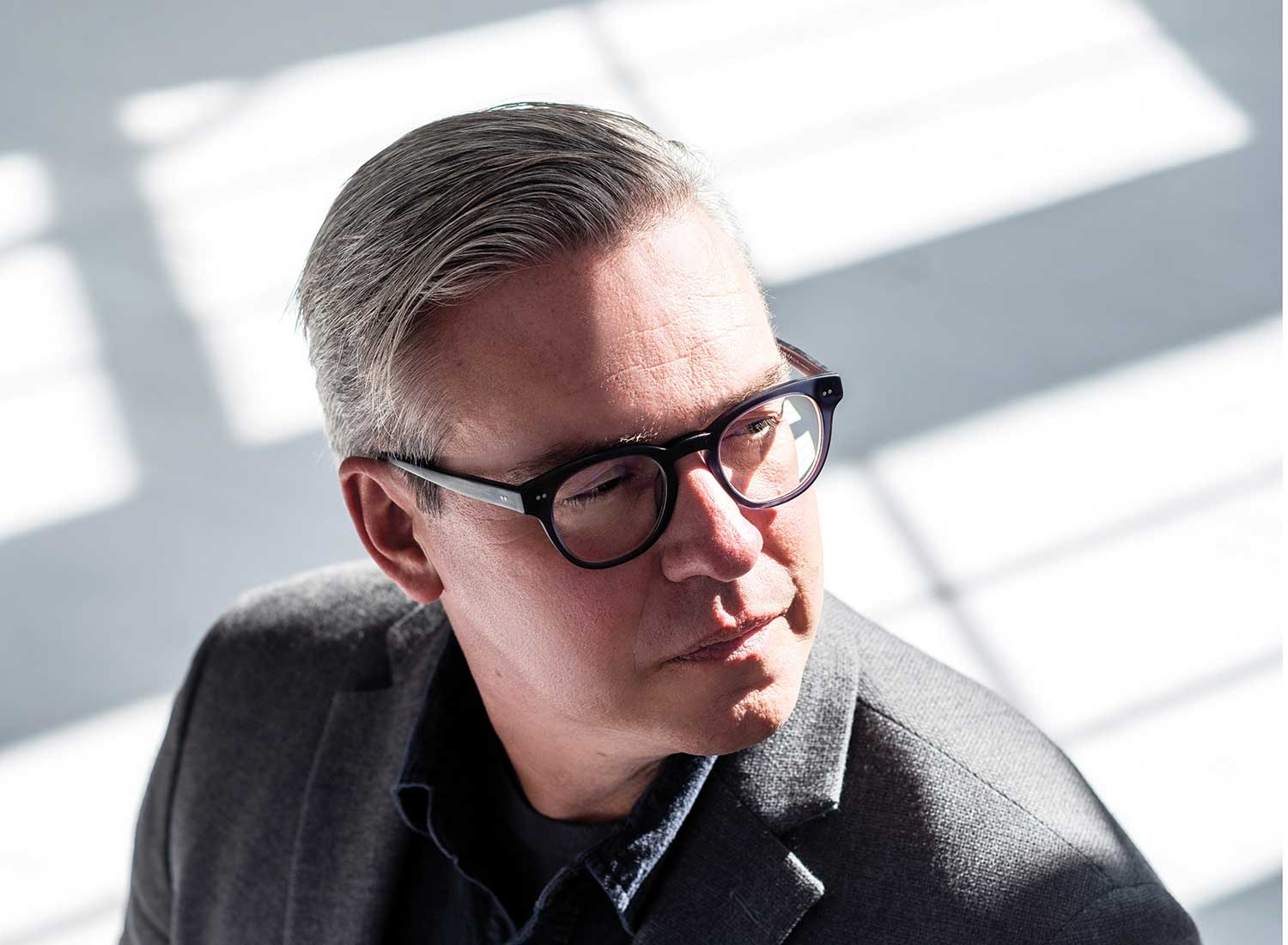 57. Al Schmidt
Keeper of the Republic
Schmidt had only been in his current job as CEO and president of the Committee of Seventy for a few months when he trekked to D.C. this past June for the January 6th hearings. His testimony — calm, cool — was a powerful reminder of the service he rendered in November 2020 as Philly's lone Republican City Commissioner overseeing the highly scrutinized election — an official whose competence, clarity and transparency crushed Trump's "stolen election" claims. For his efforts, Schmidt endured death threats — not to mention the graffiti ("the lamest graffiti ever," he says with a laugh) you can still occasionally spot around Philly: "Al Schmidt is a RINO." He testified nevertheless.
How apt that this "beacon of integrity" (as Philadelphia Citizen's Larry Platt dubbed him) is now heading up the Committee of Seventy (C70), Philly's century-old nonpartisan nonprofit devoted to educating voters and combating government corruption. "He's above the fray of partisan politics," says Bret Perkins, Comcast's senior VP of external and government affairs and a C70 board member. "He understands the vital importance of election integrity for making democracy work. And he is brave." He's also everywhere these days — in Harrisburg, in D.C., in local and national media, advocating for the bipartisan Electoral Count Reform Act and any number of other initiatives designed to strengthen our democracy "in the face of an avalanche of misinformation and lies," as Schmidt says. "It's the challenge of our time."
In April, C70 got an $800K boost from the William Penn Foundation for "We Vote," an initiative aimed at helping businesses, nonprofits and universities "promote a culture of voting" across the state — more crucial work, says Schmidt, who argues that we're at a "critical juncture" in the future of our republic. "It might all seem very lofty," he says. "But it's true. And there's an added burden on all of us in Philadelphia — the birthplace of democracy — to make sure we defend it." — C.S.L.
58. Bill Golderer and Michael Banks
Agents of Change
BIG MOVE: In the book of Luke, Jesus reads from the prophet Isaiah: "He has sent me to proclaim freedom for the prisoners." Golderer, a minister and United Way of Greater Philadelphia and Southern New Jersey exec, took those words to heart in teaming up with legal organizations to host 30 record-clearing clinics. BY THE NUMBERS: Nearly 350,000 Philadelphians have arrests that could block them from employment and other opportunities. These clinics — hosted by UW's new The Promise coalition — are transformational not just for those individuals, but for the city. "Clearing past convictions creates opportunities in the workforce, which in turn helps break the cycle of economic hardship holding so many Philadelphians back," says Banks, The Promise's executive director.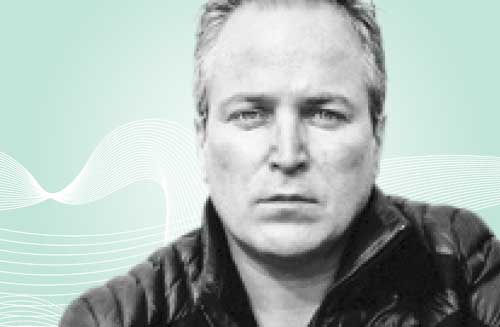 59. Geoff Gordon
Concert Kingpin
BY THE NUMBERS: The regional president of Live Nation has produced more than 10,000 concerts. Don't know his name? You most certainly know his work, from Made in America to Fourth of July concerts on the Parkway. If you've been to a huge show in Philly, Gordon was probably behind it. FAMOUS FRIENDS: Not too many Philadelphians have Jay-Z's number in their phones. CROWNING ACHIEVEMENT: Gordon was the one of the primary forces behind reopening the Met, the long-closed early-20th-century opera house he's turned into Philly's best music venue.
60. Chad Williams
Your Favorite Chef's Favorite Chef
Recently, Royal Sushi and Izakaya chef Jesse Ito landed in Philly after a trip to Paris. Jet-lagged, and on a Wednesday, he dragged himself to Friday Saturday Sunday, painfully aware he probably wouldn't get another chance to experience the Rittenhouse darling's tasting meal on a night when he's usually working.
Chad Williams guesses this sort of cheffy admiration of his food is partly thanks to his Philly roots: He grew up in Wynnefield, went to Central High, and has always kept close ties with the leaders of the city's tight-knit restaurant clan. "That's part of my personality, just making friends with folks," Williams says, "and really experiencing the hospitality and the family nature of our small restaurant community."
But his résumé would demand respect in any city, from handling 325 covers a night with Garces to finessing technique at Eleven Madison Park in Manhattan and Manresa and Saison in California. Here in Philly, Williams runs the show at Friday Saturday Sunday on his own terms, serving food that translates his travel experiences and upbringing into lamb ribs with cherry jus, coco bread and jerk-seasoned quail, and gemelli served with lardo and scallop XO.
When he was reopening the Rittenhouse restaurant during the pandemic, Williams (with his wife and business partner, Hanna) reimagined the dining room's concept with a seasonal eight-course tasting menu, fine-tuning it with an approach to hospitality that would appeal to diners looking for special occasions after a long stretch of home cooking. "There were two years where folks couldn't go out the way they wanted to," he says. "There's something about being cooked for rather than throwing a party yourself that really changes the joy you get from it. It's more comforting when you have someone who really takes care of you." — Hannah Albertine
61. John Chin
Chinatown's Champion
SPOTLIGHT: With the proposed Sixers arena abutting Chinatown, Chin — the longtime prez and CEO of Philly's Chinatown Development Corporation — is a major player to watch, plus a "statesman and pragmatist" with a reputation for getting things done, says Bill Golderer (#58). PRIORITIES: PCDC's goal? "Preserving Chinatown — not just as a moniker, but as an authentic place for people who work and live and visit here because of the culture we offer." N AY FOR NOW: "Arenas and neighborhoods don't mix," Chin says. Unless the Sixers can convincingly prove otherwise, he says, "We're going to oppose it."
62. Chris Gheysens
Sizzlin' CEO
BIG MOVES: The Wawa head has promised to double the number of hoagie havens by 2030, eventually adding up to 100 stores a year. In September, the company announced its first location in … Alabama?!
63. Film Stars
Troy Coffee, Maori Karmael Holmes, Sharon Pinkenson, M. Night Shyamalan, Jeremiah Zagar
Pinkenson, executive director of the Greater Philadelphia Film Office for the past 31 years, has a succinct way of describing the city's on-screen reputation: "When we have a great show, the world knows about it." She's spent more than three decades leading the nonprofit's efforts to ensure that the city and four surrounding counties attract productions and support local film — a not-so-easy task in Pennsylvania, where the cap on tax credits limits the industry's growth. A recent $30 million boost from Harrisburg to $100 million was committed instantly, Pinkenson says.
Without this funding, Philly fades from the spotlight. Independent flicks like Audrey's Children, filming now in Center City and telling the story of the doctor who started Ronald McDonald House, wouldn't come to life here. A Ridley Scott production hangs in the balance.
With those funds? Movies like Hustle score on Netflix. That's also due to Philly-bred industry folks who believe in their hometown. "Philadelphia implants itself in your soul," says Hustle's director, Jeremiah Zagar, the South Philly-raised son of mosaic artist Isaiah and Julia of Eye's Gallery. Jeremiah's working on something he can't tell us much about, though he hopes it will premiere here. M. Night Shyamalan, raised in Lower Merion, is similarly faithful. The with-a-twist horror producer shot Apple TV's The Servant in Rittenhouse. Season 4 is due next year — as is the under-wraps Knock at the Cabin, made in and around Philly.
When CEO and artistic officer Maori Karmael Holmes launched BlackStar as a film festival 10 years ago, she never thought it would grow into a multi-faceted organization that fills a void for genre-nonconforming work by Black, brown and indigenous people. Holmes sees BlackStar going global — it became an Oscar-qualifying festival in 2021 — but it starts here, with programs like the Philadelphia Filmmaker Lab, a year-long fellowship for four up-and-comers that provides equipment and other needs.
Then there are the folks who don't see much of the limelight. Location scout and manager Troy Coffee (he's responsible for the "Hey, that's right down the block!" feel of Hustle) planned the IRL Chester County scenery for the upcoming action-thriller Breathe, starring Jennifer Hudson, Milla Jovovich and Sam Worthington — and the digital backdrop for next year's Shazam! Fury of the Gods. He and the visual-effects team created a 3-D model of Philly, with the Ben Franklin Bridge appearing in the film's first action sequence. "We tried to show the city at its most monumental," Coffee says. — Kristen Schott
64. Sharif Street
Party Boss
STREET FIGHT: The Democratic state senator became the first Black person to lead the state party following a bruising campaign against Delco's Jerry Lawrence — who had Governor Tom Wolf and U.S. Senator Bob Casey in his corner.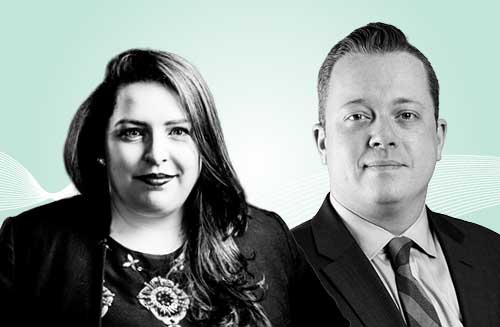 65. Aubrey Montgomery and Neil Deegan
Moneymakers
GREASING THE WHEELS: The influence of the duo behind political fund-raising giant Rittenhouse Political Partners extends beyond the Delaware Valley — they're credited with pushing Ed Gainey in his upset win in last year's Pittsburgh mayoral race, too. WHO'S WHO: A quick spin through the firm's financials could fill a Rolodex of Philly pols — Vincent Hughes, Malcolm Kenyatta, Larry Farnese, Jamie Gauthier (#23), and more.
66. Jazmine Sullivan
Velvet Voice
BY THE NUMBERS: After picking up 12 Grammy nominations over the past dozen years, the CAPA grad finally struck gold with her album Heaux Tales, taking home two awards at this year's show.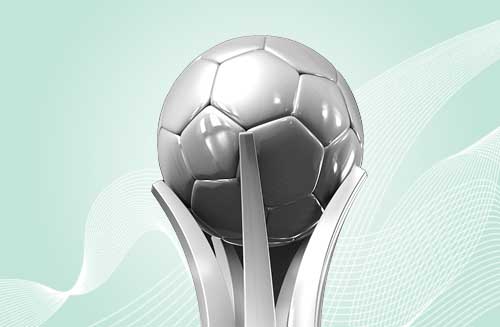 67. The Team That Brought the World Cup to Philly
Football Fanatics
GOAL! We were all excited to hear the city would host 2026 World Cup games. (Philly loves soccer! Go Union!) The bid leadership team, led by former Independence Blue Cross CEO Dan Hilferty and aided by a bevy of business leaders, state and city officials, and soccer stars like Carli Lloyd and Alejandro Bedoya, now has to figure out the logistics of hosting a once-in-a-lifetime event. COMPLICATION?: As part of the bid, planners proposed using two fields — of 12 proposed as part of FDR Park's redevelopment plan — as a practice site. Which didn't exactly please activists who'd like to see the popular Meadows trails there preserved and zero fields added. FDR Park reps maintain that those fields, part of the redevelopment plan before the pandemic, are coming, FIFA or not.*
68. Della Clark and Regina Hairston
Support Beams
WORK TO DO: As two of the leading voices for Black entrepreneurship in the city, Clark (the Enterprise Center) and Hairston (the African American Chamber of Commerce) are tasked with tackling one of the most pressing questions we face — in a city with climbing property values and booming venture capital, how do we ensure that all Philadelphians partake of the prosperity?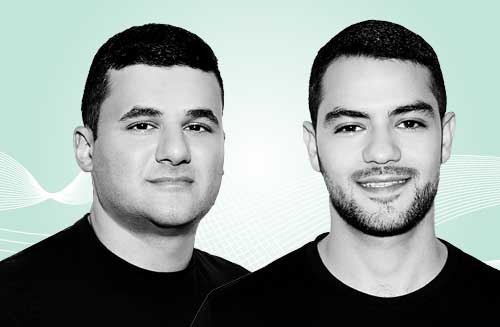 69. Rafael Ilishayev and Yakir Gola
Pandemic Darlings at a Crossroads
GO … POOF? Their road to world domination hit a few bumps this year, as the founders of NoLibs-based GoPuff slashed 10 percent of their workforce in July, put a proposed IPO on the shelf, and shuttered warehouses around the globe.
70. Jim Friedlich and Shawn Mooring
Playing-Field Levelers
BIG MOVES: The Lenfest Institute for Journalism duo branched out this year to form the Philadelphia Media Founders Exchange, an accelerator program that funds and supports BIPOC media entrepreneurs in town.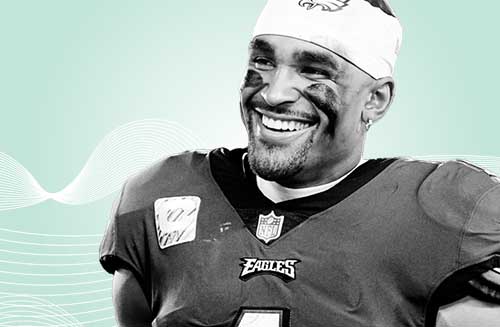 71. Jalen Hurts
Game Raiser
BREAKOUT: At the beginning of the season, the conventional wisdom was that if Hurts got even a little better — a bit more accurate, a few wiser decisions — the Eagles would certainly make the playoffs again. But his sensational play has raised expectations exponentially; now, we want it all.
72. Nok Suntaranon
Heat Seeker
LATEST TRIUMPH: The Kalaya chef is poised to open a much larger Fishtown location of her crucial-to-Philly Thai restaurant — and shut down the OG Bella Vista location, alas — where she's cooking without dish modifications or compromise on the sourness and heat she knows to be damn delicious.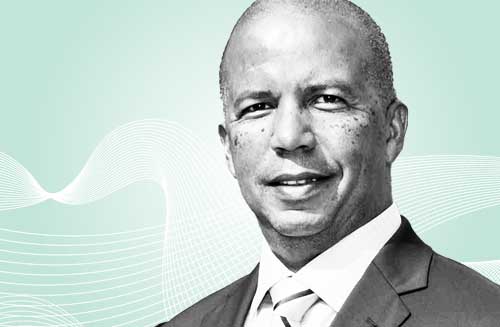 73. Donald "Guy" Generals
Community Organizer
STOCK: Rising. Four stories above 48th and Market, to be exact. The Community College of Philadelphia president just oversaw the opening of the college's Career and Advanced Technology Center, which will offer classes in automotive technology, manufacturing and health care.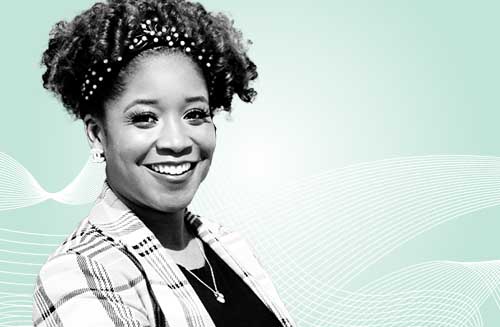 74. Ashley Jordan
History Builder
Latest Triumph: After just a year as president and CEO of the African American Museum of Philadelphia, Jordan is overseeing its move to the city's long-vacant Family Court Building, placing the institution where it belongs: along the Parkway, among the city's most venerated museums.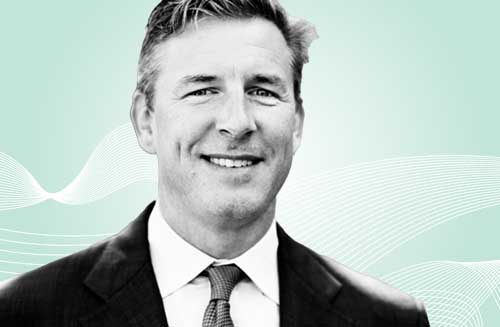 75. John Hollway
Criminal Justice Crusader
REFORM-MINDED: As head of the Quattrone Center for the Fair Administration of Justice at Penn, Hollway works with criminal justice entities throughout the country to find errors when they happen and make sure they never happen again.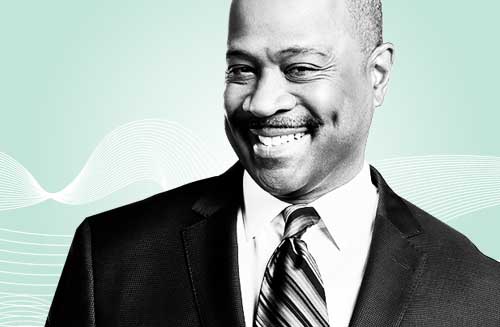 76. Rick Williams
Big-Shoe Filler
NEXT UP: The popular 6 ABC veteran already replaced the legendary Jim Gardner as anchor of the 11 p.m. news. With Gardner expecting to fully bow out any day now, all eyes are on Williams to lead the 6 p.m. slot as well.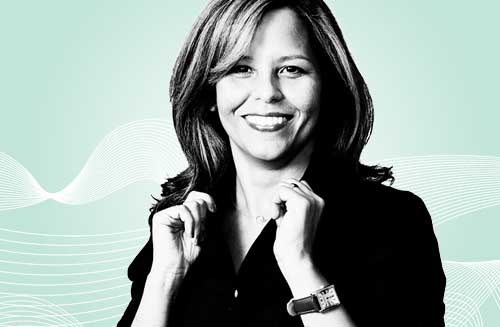 77. Jennifer Rodriguez
Business Builder
LATEST TRIUMPH: The Greater Philadelphia Hispanic Chamber of Commerce leader was part of a coalition of chambers that successfully fought for wage- and business-tax cuts before City Council in June. QUOTABLE: "Black, brown and diverse businesses have a lot of potential to grow, to really employ and participate in the economy at its fullest potential," she told the crowd at the Closing the Gap Conference this past July. "But there are just certain things in the systems … that are just not quite clicking."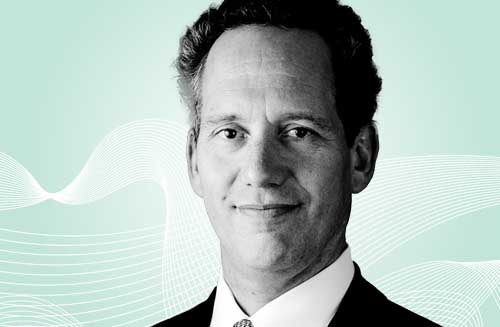 78. Rob Zuritsky
Parking Warrior
BY THE NUMBERS: His Parkway Corporation oversees more than 21,000 parking spaces across North America, but for how long? Zuritsky has been busy turning Philly surface lots into other things (see the new Morgan Lewis HQ) and in September launched a $100 million fund to develop lots in other states.
79. Marc Brownstein
Adman
BIG MOVES: The president and CEO of the Brownstein Group — the ad and PR firm behind Wawa, Lyft, La Colombe, and 76 Place, the proposed Sixers arena — recently spun off its public relations arm to create Red Thread PR. AND BIG GOALS: Brownstein hopes Red Thread launches into a national player and quintuples in size over the next five years.
80. Tayyib Smith
Go-Go-Goer
COMING SOON: The serial entrepreneur and multi-hyphenate's latest project, with partner Jacob Roller, is a $30 million redevelopment in Kensington combining a former bank and a textile factory into a multi-purpose complex with apartments, offices, retail, a food hall and event space.
81. Brittany Lynn
Queen of Hearts
BACKSTORY: With her delightful Drag Queen Story Time, Philly's hardest-working drag queen is using her visibility to help the next generation grow up to be more loving and accepting. NEMESIS: The protesters (and death threats) keep coming. "I'm six-foot-five, and in heels, I'm almost eight feet tall, so I can handle a crowd," Lynn says. "I'm just going to keep doing the work."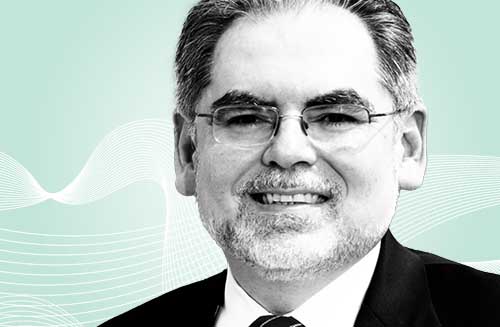 82. Pedro Ramos
Hometown Hero
BLOCK CAPTAIN: The North Philly native has spent his career — from chairing the school board to serving as Philly's managing director and city solicitor to his work now as president and CEO of the Philadelphia Foundation — making his hometown a better place. His careful navigation of the foundation is evident across the city, from the PHL COVID-19 Recovery Fund to advancing and supporting LGBTQ rights.
83. Terrill Haigler
Ya Fav … Councilman?
CLEANING UP: After highlighting the city's trash woes throughout the pandemic via his viral Instagram account, Haigler has set his sights on City Council. "We start with the trash, and then that trickle-down effect can lead to policy around education, can lead to policy around jobs, can lead to policy around homelessness," he says.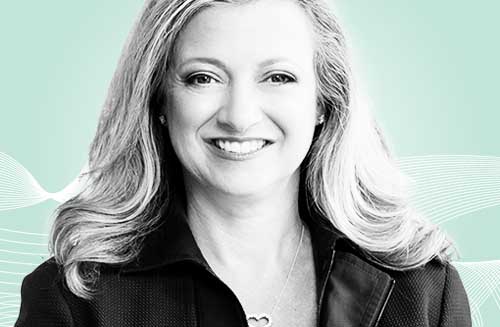 84. Karen Buchholz
Tower Powerer
CROWNING ACHIEVEMENTS: The Comcast vet has been bounding up the corporate giant's ladder for decades — she oversaw the construction of both Comcast towers in Center City — and recently used her experience to lead the company's Lift Zone program.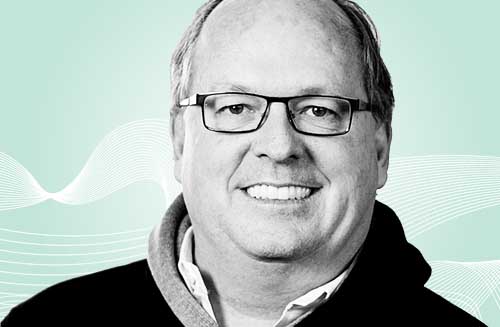 85. Brian O'Neill
Development Diviner
CASHING OUT: After shifting his focus to life sciences in recent years, the MLP Ventures head put one of his earlier projects — Malvern's 100-acre mixed-use Uptown Worthington — on the market. The asking price? A humble $250 million.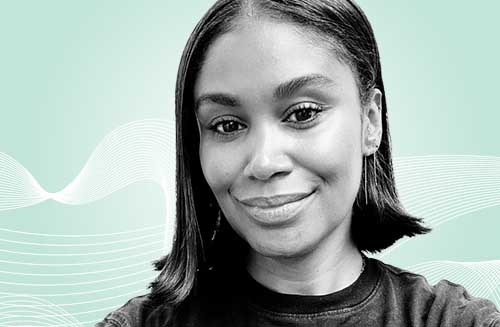 86. Shannon Maldonado
Block Builder
NEXT UP: Since turning her Queen Village boutique Yowie into a national name, Maldonado has upped the ante, buying a 9,600-square-foot building on South Street. Expect a small hotel, a cafe and a shop, all opening soon.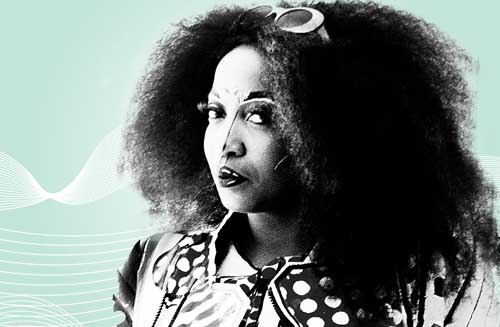 87. Jeannine Cook
Booky Battler
WHEN DOES SHE SLEEP? Where to start? The bookstores — Harriet's and Ida's — might be a good place, but then you're shortchanging the activism. Maybe it's the events with Alice Walker, or Nikole Hannah-Jones? Crusading for Harriet Tubman Day? By the time you read this, she'll likely have identified new causes worth passionately fighting for, too.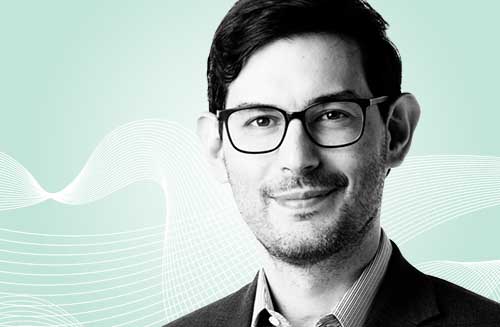 88. Haig Aghajanian
Breakthrough Connector
EUREKA MOMENT: The Penn heart researcher had the audacity to wonder if the mRNA research of colleague Drew Weissman could make their fellow colleague Carl June's game-changing cancer treatment more accessible. BIG BET: Capstan Therapeutics, where Aghajanian is co-founder and VP of research, has raised $165 million and assembled a who's who of Penn scientists (including Weissman and June) to find out.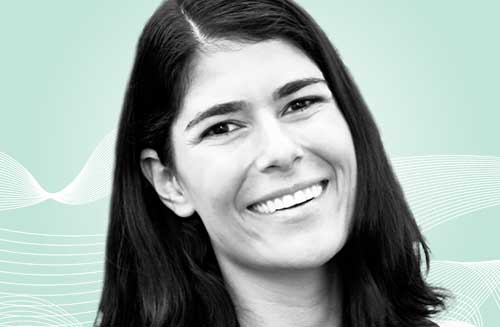 89. Ali Perelman
Tide Turner
COMING SOON: With the oh-so-important City Council elections in 2023 — all 17 seats will be on the ballot — what candidates will Perelman's Philadelphia 3.0 PAC throw its money behind? The group's recent success backing Jamie Gauthier (#23) in 2019 portends more reform candidates.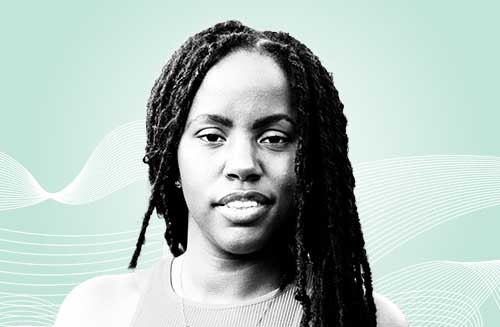 90. Christa Barfield
Agriculture Empress
PLANTING SEEDS: The visionary behind FarmerJawn opened a community garden center in Germantown and launched a nonprofit to teach Black and brown future farmers how to run their own agriculture businesses.
91. Darrell Clarke
Domino-in-Chief
risky business: In September, the City Council president announced special elections to fill two vacant Council seats — a seemingly standard event. By doing so, though, he inadvertently delayed the printing of mail-in ballots for this month's election, leaving us all-important (pats self on back) Philly voters with a smaller window in which to submit votes in the state's governor (#1) and U.S. Senate races.
92. Matt and Mike Pestronk
Foundation Builders
BREAKING NEW GROUND: Having made their reputations turning old buildings into dazzling new apartments, the brothers behind the Post Brothers are starting from scratch. Well, sort of: Two new-construction projects they're working on now, 1001 South Broad and Piazza Terminal, build on what developer Bart Blatstein started.
93. Philly Goats
Beat Poets
MODERN DANCE: This loosely assembled rap group has no chart-topping hits. But anyone who's on TikTok can fill you in on the dance they popularized this year — arms catapulting and hips thrusting, impossible to describe with words. Or you can watch Drake's "Sticky" video, where the Canadian crooner (ineptly) attempts to re-create it.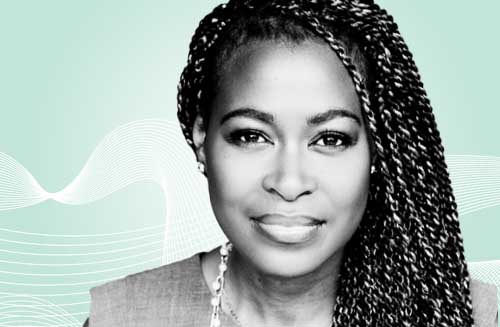 94. Errin Haines
Honest Dealer
CROWNING ACHIEVEMENT: If you've read any of the Inquirer's damning "A More Perfect Union" series highlighting the systematic ways that racism has defined our city's history, you're familiar with Haines. She's the contributing editor overseeing the project.
95. Richard Green
Family Banker
POWER MOVE: The CEO of family-owned Firstrust Bank is stepping away from day-to-day operations, anointing bank prez Timothy Abell the first non-Green in charge. UP NEXT: The move gives Green, still sole owner of the $5 billion operation, more time to focus his rainmaking energies on the Green Family Foundation's charitable efforts.
96. Jose Garces
Mic Passer
HANDING OVER THE REINS: With his chef-residency program, Garces offered up Volvér (and $5K in matching donations) to diverse Philly chefs making their mark on the city. NEXT STEPS: A national expansion of Garces's fast-casual taqueria concept, the revival of Garces Trading Company, and the opening of Amada in Radnor.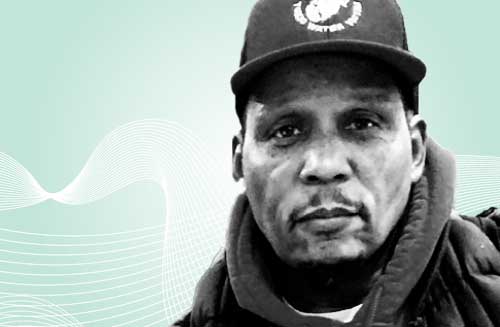 97. Jamal Johnson
Power Walker
SOMEONE'S GOTTA DO IT: The Marine vet has become the face of the city's anti-gun-violence movement, leading marches and hunger strikes to urge the administration (and residents) to do something, anything, to stop the shooting.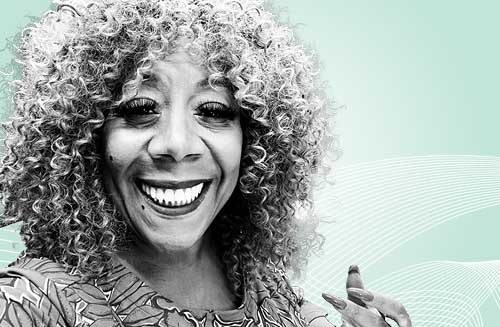 98. Patty Jackson
Radio Star
STREET CRED: After 40 years on the air, Jackson is one of the few people on this list who need no introduction. Just ask the residents of the 2300 block of Ellsworth Street, which was recently renamed Patty Jackson Way.
99. Saeed Ferguson
Hyped Beast
STOCK: Rising. His meteoric ascent — from teenage shopper to Ps & Qs buyer to designer of a coveted streetwear brand stocked in shops around the country — has been a sight to behold. Ferguson's All Caps Studio style is just as sunny as he is; it won't be long before the rest of the world knows about him, too.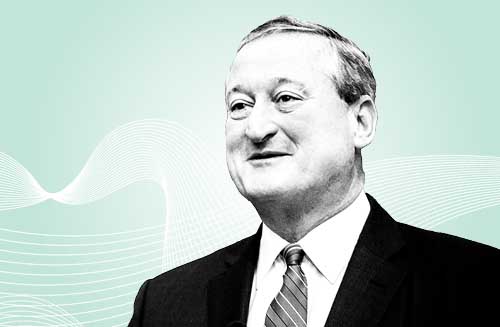 100. Jim Kenney
Disappearing Act
LATEST TRIUMPH: Uh. WHAT'S NEXT: Hmm. CROWNING ACHIEVEMENTS: Well, ya see … NEMESIS: [gestures at entire city]
---
EDITED BY

Bradford Pearson, with Christine Speer Lejeune and Ernest Owens
CONTRIBUTORS

Hannah Albertine

|

Laura Brzyski

|

Nate File

|

Victor Fiorillo

|

Sandy Hingston

|

Brian Howard

|

David Murrell

|

Kristen Schott

|

Carla Shackleford

|

Sandy Smith

|

Laura Swartz
PHOTOGRAPHY

Linette and Kyle Kielinski (#1, #4, #39, #43, #51, #57, #60)
ADDITIONAL PHOTOS:

#2: Comcast; #3: Justin James Muir; #5: Independence Blue Cross; #6: Ed Cunicelli; #7: The District Attorney's Office; #8: Lisa J. Godfrey; #9: Adam Northam, School District of Philadelphia; #10: Drexel University; #11: Matt Courchain/SEPTA; #12: Courtesy photo; #13: Philadelphia Police Department; #14: Byron Purnell III; #15: Philadelphia City Council; #16: Tony Rocco; #17: Obermeyer Law Firm; #18: Kate Conway; #19: Pennsylvania Convention Center Authority; #20: Office of Former Councilman Allan Domb; #21: Megan Tidmore; #22: Courtesy photo; #23: Philadelphia City Council; #24: FS Investments; #25: Black Doctors Consortium/BDCCares.com/@ALASTANDFORD; #26: Peter Olson Photography #27: Donald Miralle/Sports Illustrated/Getty Images; #28: Eugenio Salas; #29: Gene Smirnov; #30: Alex Subers/76ers; #31: ABC/Pamela Littky; #32: Jen May; #33: Pennsylvania House Democratic Caucus; #34: Courtesy photos; #35: Bastiian Slabbers/NurPhoto/Getty Images; #36: Bryan S. Brandenberg/Office of the President; #37: Kiel Leggere; #38: LubertAdler.com; #40: First Round Capital; #41: Alex Subers/76ers; #42: Courtesy photo; #44: Greg Lorfing, Gittings Photography; #45: Jonathan Kolbe; #46: Thomas Jefferson University; #47: Steve Legato; #48: Courtesy photo; #49: Emily Assiran; #50: Vanguard; #52: Bullpen Capital; #53: Whitney Thomas; #54: Courtesy photos; #55: 2022 Miles Kennedy/The Phillies; #56: Dranoff Properties; #58: Banks: Justus Henry Photography; #59: Zuma Press, INC./Alamy Stock Photo; #61: James Blocker Photography LLC.; #62: Wawa; #63: Coffee: Katie Coffee; Holmes: Marcus Maddox; Pinkenson: Erin Wagner; Shyamalan: Andreas Rentz/Getty Images; Zagar: Araya Doheny/Getty Images; #64: Courtesy photo; #65: Joseph. Gidjunis/JPG Photography; #66: Adedayo Kosoko; #67: Courtesy photo; #68: Courtesy photos; #69: goPuff; #70: Friedlich: Daniel Seung Lee; Moore: Tracy Mitchell; #71: Erick W. Rasco/Sports Illustrated/Getty Images; #72: Christopher Leaman; #73: Elizabeth Field; #74: African American Museum in Philadelphia; #75: University of Pennsylvania Carey Law School; #76: 6ABC; #77: Hispanic Media LLC; #78: Courtesy photo; #79: Courtesy photo; #80: Courtesy photo; #81: Alexander John Photography; #82: Philadelphia Foundation; #83: Hibbard Nash; #84: Comcast; #85: MLPVentures; #86: Courtesy photo; #87: HKB Photography; #88: Debora Cartwright, Del Mar Photographics; #89: Courtesy photo; #90: Johnie Gall; #91: Jared Piper/PHLCouncil; #92: Matt Stanely; #93: Courtesy photo; #94: Vanessa Cerday; #95: Bradley Digital; #96: Harrison Brink; #97: JaMal Johnson; #98: Courtesy photo; #99: Sean Murray; #100: City of Philadelphia
*Entry #67 was corrected to provide proper information on the fields in the FIFA bid.