[rev_slider alias="influentialphiladelphias"]
W

hat's fascinating about compiling a list of the most influential people in Philadelphia is that there's really no way to quantify influence. Influence is slippery. It's mercurial. It can swell in an instant and vanish just as quickly. It foments in corner offices and in the halls of power, but also on stages, in newspaper pages and on Twitter. To get a handle on it, you've got to talk to people. A lot of people. So we did. We wanted to know: Who is shaping the way Philadelphians think and talk and work and live right now? The list that follows is the result of those conversations. Yes, it contains some familiar faces. It's also delightfully full of surprises. Because influence is quite subjective, we're sure this list will spur more than a few heated arguments — in fact, we're counting on it. So dig in, and start debating.
---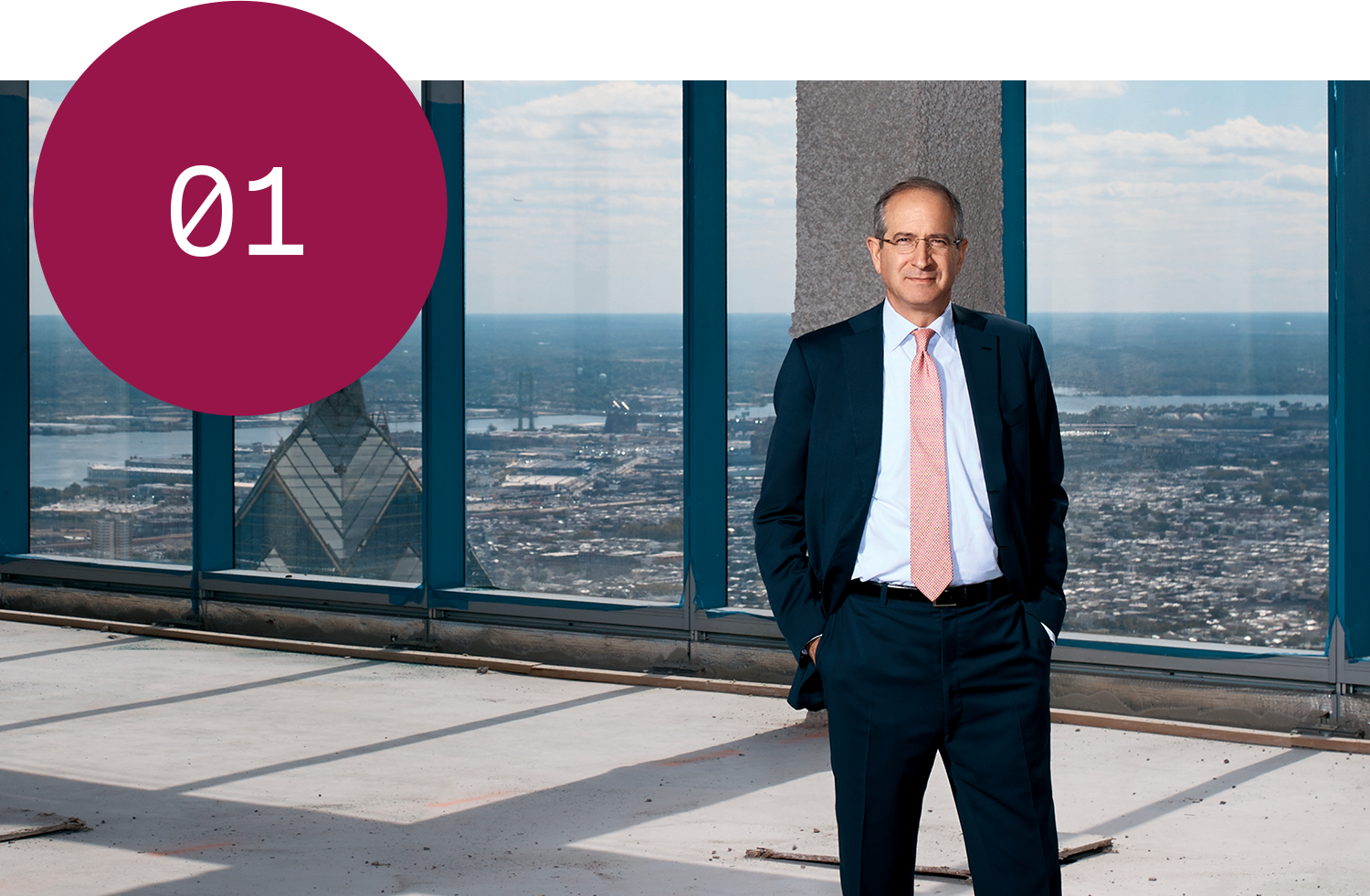 BRIAN ROBERTS
Builder of Things
It's part of business folklore that Comcast, under the leadership of Brian Roberts, has grown into a Fortune 50 company. I can't talk about Brian from a financial perspective, but as an architect, I can comment with some authority on his outstanding leadership. Let me try to demonstrate by talking about our project — the Comcast Technology Center.
First of all, the building embraces the public, welcoming you into a huge space filled with light and trees. The space has direct connections by new tunnels to the subway, and more than 90 percent of the workforce will arrive by public transportation — excellent in terms of sustainability. The base of the tower, unlike so many corporate facilities, also contributes to the life of the city. It's filled with cafes, restaurants and hotel spaces that will spill out to the neighboring sidewalks.
The working levels of the tower are composed of loft-like spaces for research and innovation, offering the same kinds of job opportunities as Silicon Valley and bringing a new kind of employment into the heart of the city. The highest floors are occupied by a Four Seasons Hotel offering panoramic views of the region. Collectively, these features contribute to the quality of civic life in Philadelphia.
From the first day of our relationship through to our most recent team meetings, Brian has led this process personally with a light but firm touch. Like all great leaders, he has a flair for choosing talented individuals to share responsibilities along the way. He combines the essence of leadership, the encouragement of true teamwork, a positive social agenda, and an enlightened civic patronage. —Norman Robert Foster
norman robert foster is founder and executive chairman of architecture firm Foster + Partners and Lord Foster of Thames Bank.
Amy Gutmann
Penn's Powerhouse
Crowning achievement: Lots to choose from: soon to be Penn's longest-serving president; historic levels of campus development; cracking the top 10 of Times Higher Education's world university rankings. But getting elected chair of the Association of American Universities stands out. "It's the blue-chip job in higher ed," says Drexel prez John Fry (see #5). Nemesis: Donald Trump, the first Penn alum to reach the Oval Office, has been a PR headache for Gutmann, whose student body clamors for her to be more outspoken in criticizing his policies. Recent Coup: Joe Biden, recruited by Gutmann to Locust Walk for his first post-White House job.
David L. Cohen
The Lord and Master
Power Portfolio: His official roles are Comcast senior executive VP, Penn board of trustees chairman, and Chamber of Commerce board member, but those only hint at his juice. Simply put: If you're worth being connected to in Philly, Harrisburg or D.C., you probably hear from David L. Often. On His Radar: At Comcast: completion of the new Technology Center, set to open next year (see #1). On the civic front: fostering the tech scene and getting Harrisburg to finally give Philly its fair share of public-school funding. Quotable: "No worse than 50 of the 150 cities who want them," Cohen says when asked about the chances of Amazon putting a HQ here. "But for all of us, it's a long shot."
Jim Kenney
The Deal Maker Donald Trump
Wishes He Was
Crowning achievement: Becoming the first big-city mayor in America to sign a soda tax into law, expanding pre-K access in the process. By the Numbers: $100 million — the value of bonds issued by Council in 2017 to pay for a redo of Philly's parks and rec centers. Best Thing About Old Philly, According to Kenney: The now-shuttered Luigi's Trattoria, where he once waited tables. Best Thing About New Philly, According to Kenney: Urbanists' utopic vision for the Viaduct Rail Park.
John Fry
Bullish College Prez
Big Number: $120.7 million — the record-breaking amount the Drexel president helped the university raise last year. Side obsession: Trying to make sure Philly is a player in the 21st-century economy. For all our great assets, Philadelphia lacks "a sense of urgency about competing for the first-tier position that is further complicated by complacency," Fry warned our Chamber of Commerce, of which he's chairman, last year. Next Up: Schuylkill Yards, a $3.5 billion project aiming to transform the Drexel University area into an internationally renowned innovation hub.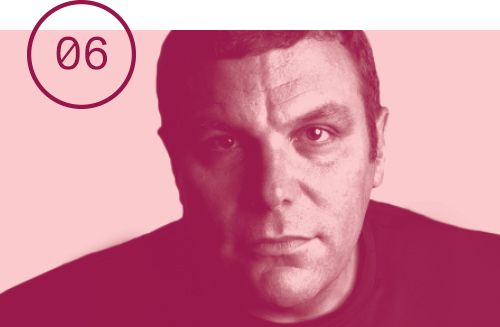 Stephen Starr
Restaurant Caesar
Latest Conquests: Winning Outstanding Restaurateur and Best New Restaurant (New York's Le Coucou) at the 2017 James Beard Awards. Long-Term Impact: "I call him Philadelphius Restaurateurus Maximus," says restaurateur Audrey (Claire) Taichman. "Think of all the money he's brought into the city, all the chefs who've been under his wing and gone on to open great places." For Example: Michael Schulson, Jose Garces, and bona fide NYC celeb chef Dale Talde, for starters. Proudest Achievement: Seeing how his life's work has impacted Philly. "It's not like I've created a vaccine that's saved lives," he says. "But it does warm my heart when I hear about people who met at my restaurants whose kids now go to my restaurants."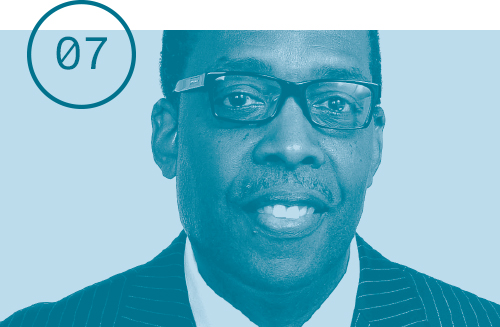 Darrell Clarke
Shadow Mayor
Latest Triumph: After back-and-forth with Mayor Kenney's office (see #4), the powerful City Council president passed the first piece of legislation for Rebuild, the plan to reinvest in Philly's libraries, parks and rec centers. Iron Fist: Clarke's always pushing for unanimous votes — and usually, he prevails, even for plans as substantial as Rebuild and the soda tax. (Clarke requested a "little sit-down" with Kenney before Council weighed in on the latter.) Looking Ahead: Clarke wants more school funding from a state government he calls "hostile."
Madeline Bell
Health Titan
Latest Triumph: Two years into her tenure as CEO, Children's Hospital of Philadelphia remains atop America's pediatric-hospital pyramid, and it's expanded across the river with a new $275 million research facility. quotable: The name of her mentoring blog, Heels of Success, echoes what they said about Ginger Rogers: "She did everything Fred Astaire did, only backward and in heels." Next Up: Guiding CHOP through the ethical swamps of gene-splicing.
Joel Embiid, Markelle Fultz & Ben Simmons
The Sixers' Future
By the Numbers: Center Embiid was the No. 3 overall pick in the 2014 NBA draft; forward Simmons the No. 1 overall pick in the 2016 NBA Draft; guard Fultz the No. 1 overall pick in the 2017 NBA Draft. What That Means: If they're all healthy (and that's an "if" as large as the 7'2" Embiid himself), and if they can play together, these kids could comprise a core of transformational, game- and league-changing talent. What It Also Means: "The Process," the team's extremely controversial strategy of eschewing near-term wins for long-term value, is poised to pay off — big-time. If, if, if …
READ MORE…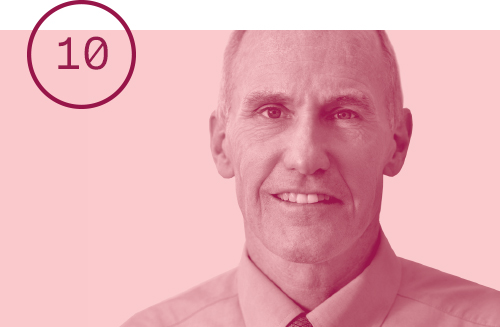 Carl June
The Cancer Slayer
Latest Triumph: June, the Richard W. Vague Professor in Immunotherapy at Penn's Perelman School of Medicine, saw the FDA approve his lab's game-changing gene therapy for leukemia this August. The treatment essentially reprograms a patient's white blood cells to attack the cancer and puts them to work as a sort of living medicine. Globetrotting Doc: As a result, June is in high demand. He regularly jets off to far-away locales — China, Switzerland, France and Minneapolis in one recent stretch. A push-pin dotted map outside his office is labeled "Where in the World is Carl June?" Quotable: "You don't have to be a rebel to be creative," says Vague (see #32), the Philly investment guru who works regularly with start-ups and FringeArts, "but in his case, the breakthrough was using the HIV virus to deliver altered DNA to the tumor. It's hard to imagine a more bad-sounding idea."
READ MORE…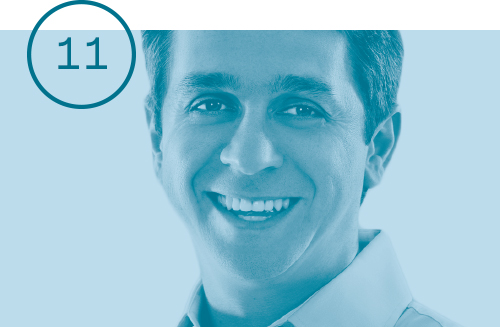 Josh Kopelman
VC King/Newspaper Knight
in Shining Armor
Superpower: Ability to spot the next big thing before it's the next big thing. Over the past decade, the founder of First Round Capital — Philly's preeminent tech VC firm — has provided early-stage funding to such start-ups as Hotel Tonight, Refinery29, and some transportation company called Uber. Latest Obsession: As chairman of the firm that owns the Inquirer, the Daily News and Philly.com, he'll try to help a legacy media biz transform itself for the 21st century. Here's hoping. Love of the Game: "I think I have the best job in the world," says Kopelman. "I get to hear people's dreams. Where else do you get to spend time with really interesting, diverse people talking about how they can change the world?"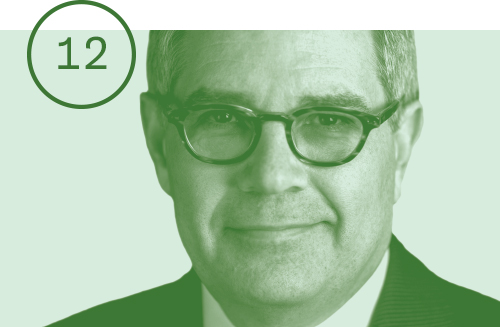 Larry Krasner
The Justice Warrior
Nemesis: The presumed district attorney (he's favored to beat Republican Beth Grossman on November 7th) has a fraught relationship with police, having sued the department 75 times. Numbers: He says he's going after the worst offenders "instead of having this really wide system that sweeps up a ton of poor people, black people and brown people and then [treats] them all as if they were similar." Stock: Rising — if he can make those promised reforms to an entrenched criminal justice system.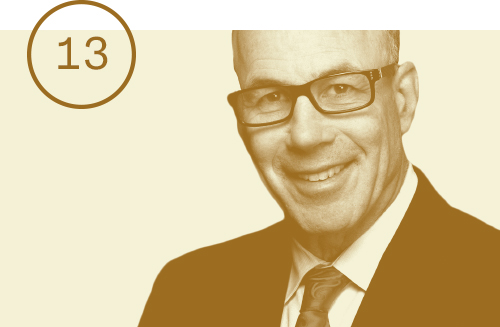 stephen klasko
Health-Care Disrupter
By the Numbers: During Klasko's four years as president and CEO of Jefferson Health and Thomas Jefferson University, the institution's faculty has ballooned from 1,242 to 3,867; it's added 10 hospitals (from 3 to 13); and revenue has jumped from $1.6 billion to $4.8 billion. Mergers and Acquisitions: Klasko and Jefferson have been busy, adding Abington Health (2015), Aria Health (2016), and Philadelphia University and Kennedy Health (2017). And agreements have just been made to onboard Magee Rehabilitation Hospital and the Monell Chemical Senses Center.
READ MORE…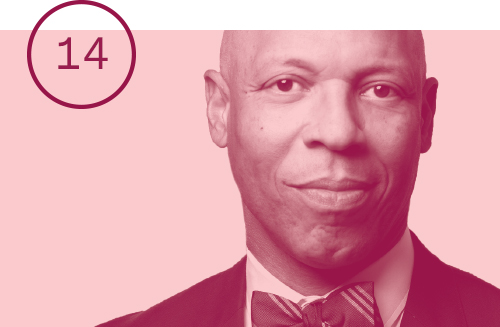 Bill Hite Jr.
Dignified Problem-Solver
Latest Triumph: After four years of back-and-forth, the Philadelphia School District superintendent saw teachers sign a new contract that has them contributing to health insurance premiums — a first! It's only 1.25 percent of their base salaries, but still … By the Numbers: Since 2009, the district has slashed its annual electricity bill from $65.4 million to $35 million. Can You Believe It? Even the School Reform Commission likes Hite. It gave him a five-year contract extension.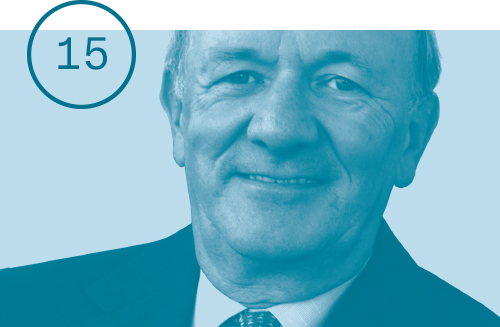 Ralph Muller
Fearless Health Leader
By the Numbers: The University of Pennsylvania Health System, where Muller is CEO, boasts six hospitals (one joint), $5.7 billion in revenue and 35,000 employees. Latest Triumph: Securing a five-year deal with Independence Blue Cross, the region's largest insurer. Nemesis: The steady eastward encroachment of the University of Pittsburgh Medical Center. (It's in Lancaster now.) Quotable: "We're a national player. We have patients coming to us, doctors and medical residents coming to us. We aim to be the place where you choose to come."
Jerry Sweeney
Developer, Plus
Lasting Legacy: Brandywine Realty Trust — the real estate powerhouse Sweeney oversees — has spent two decades doubling down on Philadelphia. With that comes influence over large swaths of the city. (See: University City. Now and in the future.) White Whale: Wage tax reform. Sweeney and Paul Levy's (see #27) Philadelphia Growth Coalition believe the city can create jobs without losing revenue by lowering the wage tax and upping the real estate tax. That requires amending the state charter; a few crucial hurdles have already been cleared. By the Numbers: BRT owns seven million square feet of real estate in the city and six million in the suburbs, and will add nearly seven million more when Schuylkill Yards is complete. Total assets: more than $4 billion. (For reference, Liberty Property Trust owns 4.4 million square feet in the city.)
Marian Tasco
The Kingmaker
By the Numbers: DA candidates were jockeying for Tasco's support this spring — her old ward (the 50th) has one of the highest voter turnout rates over the years (about half, per city data). She anointed Larry Krasner (see #12), who handily won the nomination. Sound familiar? Tasco offered candidate Kenney (see #4) a similar blessing. Life of the Party: Anyone who knows the seven-term City Councilwoman knows she loves to dance — and party. No wonder more than 1,200 people flooded her retirement celebration in 2015. (Though some likely showed to see if the 2011 DROP recipient would stay retired this time.) Downtime: When not offering advice to current officials — "People are still calling me, asking for help," she says — Tasco loves playing Pokeno and Slingo.
The Haases
Four Generations of Philly-anthropy
The Pedigree: In 1945, Rohm and Haas co-founder Otto Haas and wife Phoebe started a philanthropic fund that grew into the William Penn Foundation, now a grant-making behemoth with $2.3 billion in assets and whose family-packed board includes secretary David (right) and chair Janet (left). You Can't Have Just One: The family created the Wyncote Foundation with $500 million in proceeds from the 2009 sale of Rohm and Haas, and the late John C. Haas, one of Otto's sons, founded the Stoneleigh Foundation, which makes grants to individuals rather than institutions. what they support: It would be easier to tell you what they don't, but for starters: the Free Library, the United Way, Fairmount Park, education, watershed conservation, the preservation of historic organs … Latest Headline-Grabber: William Penn has pledged up to $100 million for the city's $500 million parks-and-playgrounds Rebuild initiative.
Pat Toomey
The Non-Representative
Hello? Anybody There? Since last November, the U.S. Senator's hard, cold shoulder — despite many requests, he still hasn't held a Philly town hall — has basically felt like a declaration of war on Philly voters. Pretty Sneaky: Toomey's incredibly cagey. Yes, he came out against the controversial hirings of Steve Bannon and Anthony Scaramucci, but only after they'd been fired. Stock: To be determined. The growth-obsessed Toomey looks to be a key figure in Trump's tax reform plans.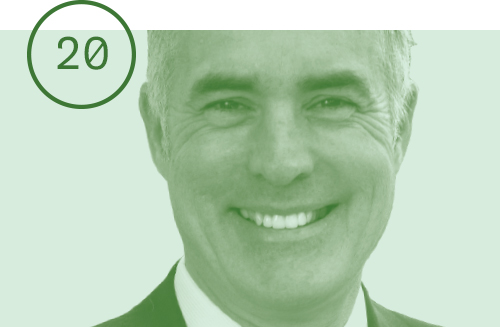 Bob Casey
Pennsylvania's Liberal Lion
Fired Up: Once viewed as a reserved centrist, Pennsylvania's senior senator has become a vocal and passionate check on President Trump's policies on health care, immigration and the budget. Quotable: "When Trump and Republicans were promoting the decimation of Medicaid and giving away the store to the super-rich, that became a source of outrage for me." Priorities: Working with Congress on combating a "lack of wage growth" in the middle class. Challenge: Winning 2018 reelection in a state that narrowly voted for Trump.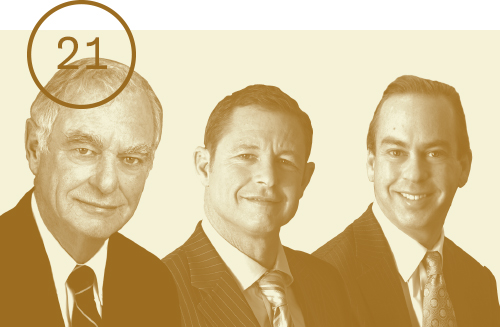 The Lenfests
Philanthropists Extraordinaire
Crowning Achievement: By donating the Inquirer and associated media properties to a nonprofit in 2016, former cable magnate H.F. "Gerry" Lenfest (above left) gave our paper of record the best chance of survival it's had in years. Latest Triumph: The Lenfest Institute for Journalism — a laboratory for future-proofing the local news business — recently announced its first $2 million in grants. By the Numbers: Lenfest and his wife, Marguerite, have given away $1.3 billion since 2000. Next Generation: All three Lenfest children — Diane, Chase (center) and Brook (right) — have their own foundations. And Chase's Prime Wellness just scored a permit to grow medical marijuana.
Maria Quiñones-Sánchez
The Establishment's Worst Nightmare
Latest Triumph: Despite being loathed by Bob Brady's Democratic machine, this dogged City Councilwoman keeps racking up legislative wins: Her bill to help poor Philadelphians pay their water bills went into effect this summer. Stock: Rising. Quiñones-Sánchez has become a close ally to Council President Darrell Clarke (see #7) in recent years, and she's seen as an all-but-guaranteed top candidate in the 2023 mayoral race.
Jeffrey Lurie
Pigskin Crusader
By the Numbers: Lurie is the longest-tenured and winningest Eagles owner, with 200-plus wins and some 165 losses since he took the reins in 1994. top life Moment: "Winning the NFC championship at home in front of our fans." Kryptonite: His civility? We like the idea of a gentlemanly team (won't find any Belichick fans here), but could the Birds be better if they were a little … meaner? Here's hoping nice guys can finish first.
michael solomonov
Culinary Emissary
Latest Triumph: Solomonov — half of the powerhouse CookNSolo restaurant team, and the food brain behind the likes of Zahav, Federal Donuts and Dizengoff — took home coveted Outstanding Chef honors at the 2017 James Beard Awards. Doing Well by Doing Good: Rooster Soup Co., a partnership with Broad Street Ministry (see #90) that donates all its profits toward meals and services for vulnerable Philadelphians, was named one of GQ's best new restaurants in America. Daily Bread: Despite his expanding empire, Solomonov still finds a few days a week to roll out laffa, the chewy, pita-like staple at his beloved Society Hill Israeli restaurant. "Truthfully, I still like doing that more than anything else I do at Zahav."
READ MORE…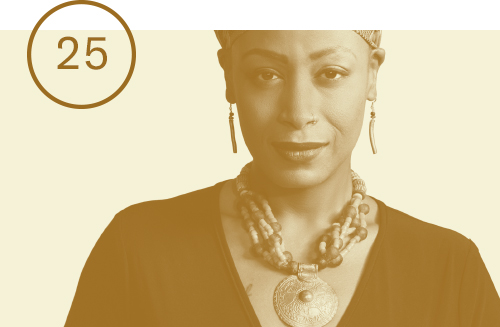 feminista jones
One-Woman Social Justice Crusade
Omnipresent: Jones — whose day job is at Witnesses to Hunger, a project of Drexel's Center for Hunger-Free Communities — is a social media powerhouse who writes books (Push the Button) and columns (New York Times, xoJane), tweets and Instagrams (@feministajones), podcasts (Give Me Freedom or Give Me Face), YouTubes, Periscopes and speaks. She's become one of the leading voices in the social justice movement. On Poverty in Philly: "If we can fix Philly, we can fix the country. The opportunity to innovate and really try to spark something that motivates people is real." Great Power, Great Responsibility: "I think my influence comes from my ability to recognize humanity in others. This sometimes gets me in trouble. I see the humanity in Trump supporters. I'll punch a Nazi in the face, but I also understand why he's a Nazi."
READ MORE…
John Middleton
The Patient Owner
Current M.O.: Ten years ago, the Phillies' majority shareholder sold his family's tobacco company to Altria for $2.9 billion. Today he's busy giving back millions in philanthropic efforts around the region ranging from homelessness to medical research. Will Also Splurge On: Quality free agents — once the Phils prove they have some young talent worth investing in. Quotable: "Our goal is to get back to winning. We owe our fans that and more. I am obsessed with becoming World Series champs again." Obsession is good.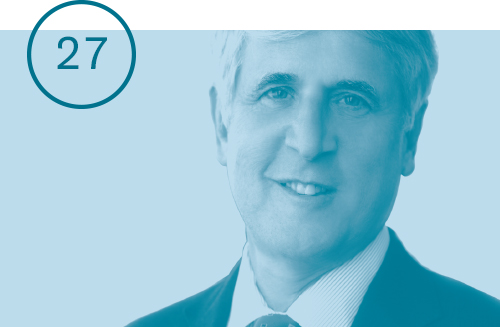 Paul Levy
Master Planner
Crowning Achievement: As president and CEO of the Center City District, Levy's played a major role in bringing Philly's most iconic new sites to life (think: Dilworth and Sister Cities parks). Next Up: The CCD's got all hands on deck for the forthcoming three-mile Viaduct Rail Park — plus, Levy continues to push for the ambitious tax reform plan he and Jerry Sweeney (see #16) have been collecting impressive city and state support for, and that's thisclose to passing a major Harrisburg hurdle. Favorite Thing About Philly: "I love the scale. I love that you can walk from a dense commercial area into the 18th or 19th century pretty quickly."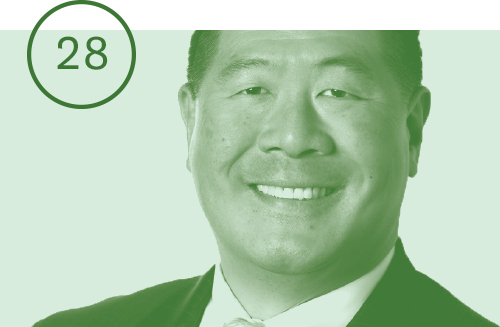 Stephen Tang
Innovation's Godfather
Current Focus: The longtime head of the University City Science Center continues to think big and push the tech and science incubator forward. Coming in 2018: expansion into a 14-story building at uCity Square, the innovation-focused development springing to life in University City. Quotable: "Philly doesn't become a great city unless rising tides lift more boats," Tang says. Next Up: Tang's on a quest to connect by rebuilding the street grid through uCity Square. When the Science Center was built in the '60s, it became a barrier between Drexel and Penn and the rest of West Philly. Soon, streets will be physically reordered to reopen pathways.
Carson Wentz
Tim Tebow … With Talent
Latest Triumph: The wholesome Wentz (he quotes Bible verses on his Twitter feed) has made Sunday afternoons fun again with his QB play. By the Numbers: No false prophet here. Wentz set Eagles rookie records for completions, yards, completion percentage and passing touchdowns. Stock: Rising. After our week two loss to his Chiefs, Andy Reid said, "That quarterback is something."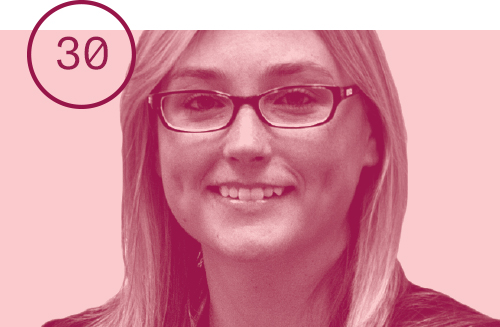 Martina White
The Far Northeast Populist
Crowning Achievement: By diving headfirst into two polemical issues — as a state representative, she's helped advance bills that would defund sanctuary cities and roll back police reforms — White has become one of the most polarizing politicians in Pennsylvania. Stock: Rising. GOP bigwigs are whispering about her as a potential candidate for lieutenant governor or auditor general. Quotable: Marc Collazzo, a former Republican ward leader, says, "They're going to put on my tombstone, 'This is the guy who found Martina White.'"
Jane Slusser
The Jim Kenney Whisperer
Crowning Achievement: Besides getting Kenney (see #4) elected in 2015, when pundits thought Tony Williams would win? The Mayor's 35-year-old chief of staff also helped behind the scenes to win support for the city's soda tax. Quotable: Lauren Hitt, the Mayor's communications director, has been by Slusser's side since the mayoral campaign. "Jane's influential because she gets things done," she says. "Her reputation as a passionate and tireless taskmaster has allowed her to build successful coalitions." Underappreciated Talent: Slusser, a type-A disciplinarian, is the reason Kenney doesn't tweet like Donald Trump anymore.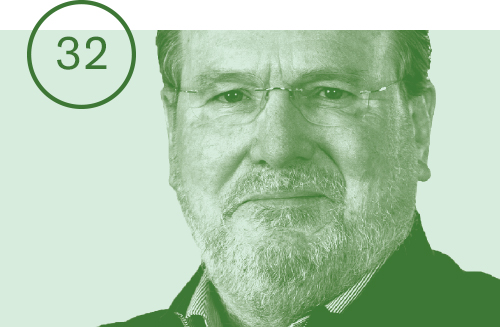 Richard Vague
The Renaissance Mogul
Impact: A managing partner at Gabriel Investments, he's the philanthropist behind the Governor's Woods Foundation, a major investor in Philly start-ups, on the board at UPenn, Penn Med and FringeArts (see #94) … and on, and on. Next Up: A follow-up to his book The Next Economic Disaster — this one focusing on the history of financial crises. Quotable: "Richard had the foresight to pick out Carl June years ago and endow the Richard W. Vague Professorship to support his work," says UPenn Health System CEO Ralph Muller. June's pioneering leukemia treatment just got FDA approval (see #10). Favorite achievement: "Even though my role has been very trivial," Vague says, "it's pretty hard to top seeing the cancer survivors come out of the Penn program. I've been a witness to history."
Jay Wright
Coach Cool
Crowning Achievement: "Outside of winning the National Championship in 2016, our 100 percent graduation rate for our four-year players at Villanova." Famous for: Suits that would make Sinatra look like a hobo. But "GQ Jay" swears he also wears t-shirts and flip-flops. Mind-Set: Team basketball, Philly-style. "You can be guaranteed that Villanova players will play for the name on the front of their jerseys until the last second of every game."
Michael Smerconish
Cable News Smartguy
By the Numbers: The Villanova dad's CNN show beat both Fox News and MSNBC in the ratings this past spring, landing at number one in the all-important 25-to-54-year-old sector. Trump Factor: Smerconish has strengthened his voice as an absolute moderate, but still, the Prez has said he's the only CNN anchor he likes, deeming him "pretty fair." Latest Triumph: Convincing press-averse accused sexual predator Bill Cosby to do an extensive interview on his SiriusXM show.
adam grant
The Thinker
Idea Man: The Wharton professor of management and author of three best-selling books — Option B (with Facebook's Sheryl Sandberg), Originals and Give and Take — has the ear of some very influential people. His takes on original thinking and good ideas, the power of generosity and building resilience have inspired a veritable who's who of executives, politicians, artists and thinkers. Like? Oprah Winfrey, Barack Obama, Malcolm Gladwell, J.J. Abrams, Arianna Huffington, David Cameron, Richard Branson. Also: Google, Apple, The Bill & Melinda Gates Foundation, Merck, Pixar, the NBA and the World Economic Forum, all of whom have hired him to speak or consult. By the Numbers: Grant, 36, is the youngest tenured professor at Wharton and its highest-rated teacher six years running.
READ MORE…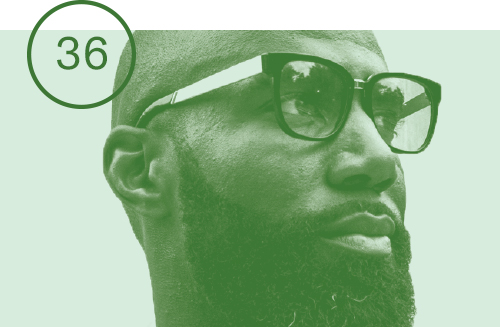 Malcolm Jenkins
Heavy Hitter
Swath of Influence: Vast. The Eagles safety is the team's on-field leader and its conscience, raising a fist for social justice long before President Trump inadvertently united the entire NFL around the issue. Off the field, Jenkins presides over a bow-tie line (Rock Avenue), a men's store (Damari Savile) and a foundation. Backstory: At Ohio State, Jenkins was in the African-American frat Omega Psi Phi; he has the Greek letters tattooed on his arm. Why Philadelphians Love Him: Swagger and smarts.
Eric J. Foss
Caterer to the World
By the Numbers: The Aramark CEO is on a quest to have the food-services empire he runs feed the world. It's already in 19 countries across four continents, and its 270,000 employees serve nearly two billion meals a year. High Bar: Aramark's new "Healthy for Life 20 By 20" initiative is Foss's dream to improve the health of Americans 20 percent by 2020. Doubling Down: Aramark has played a big role in historic Philly events like the DNC and NFL Draft. And with the company's new headquarters rising along the Schuylkill River, the commitment will only grow, says Foss: "I am honored to be keeping our world headquarters and world-class team members right here — growing our hometown roots that extend back more than 50 years."
Joseph Forkin
The River Warden
Crowning Achievement: Forkin, the Delaware River Waterfront Corporation vet took over as the organization's president this summer, just in time to lead the way on the very ambitious, civically transformative Penn's Landing Park, a cap over I-95 that will finally reconnect downtown with the Delaware. Other Wins: Spruce Street Harbor Park (2014), the in-progress Delaware River Trail (2013, ongoing), connector streets (2011, ongoing), Winterfest (2013) and Summerfest (2015), and the pier projects at Race Street (2011), Washington Avenue (2014), Pier 68 (2015) and Cherry Street (expected 2018). Building to a Crescendo: "The success of the smaller projects led to the ability to capture the larger project," says Forkin.
READ MORE…
Steven H. Collis
Quiet Powerhouse
Top Ranks: Chester County-based drug wholesaler AmerisourceBergen has plenty to crow about lately, but its CEO isn't getting cocky. "Our number 11 ranking in the Fortune 500 and number one ranking on the Barron's 500 are indicative of our efforts," he says, "but of course, we're never satisfied." Top Priority: Spreading community-based health care fast. Whether via independent pharmacies or community oncology, Collis knows the key to a healthier future is care that's actually convenient and affordable. Custom Culture: AmerisourceBergen's 20,000 employees are so tight that the company has an associate assistance fund to support colleagues experiencing personal financial hardships.
M. Night Shyamalan
Our Very Own Movie Mogul
Morale Booster: Shyamalan makes us proud to be Philadelphians, says Film Office doyenne Sharon Pinkenson: "Not only does the rest of the world love his movies; they know they're Philly movies." in his spare time: He fights for many causes, like social justice in education, through his MNS Foundation. To-Do List: "I really want to show the South Philly feeling one day," says the auteur, "and also the rich Italian heritage in Philadelphia." Rocky, Too? Next Up: Bringing Samuel L. Jackson, James McAvoy and Bruce Willis — who was spied at Scarpetta in August — together for Glass, the sequel to his thriller Unbreakable.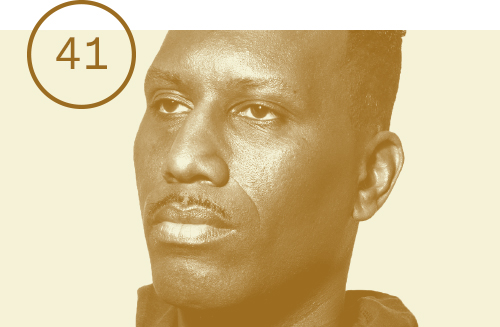 Asa Khalif
Social Justice Lightning Rod
Latest Triumph: Khalif is at the center of any Philly racial justice issue. As leader of Black Lives Matter Movement Pennsylvania, he gave his first-ever endorsement to reform candidate Larry Krasner (see #12), who cleaned up in the DA primary. High Profile: Made national headlines with August protests at the home of a PPD officer who shot and killed a fleeing dirt bike rider. Quotable: On the Rizzo statue controversy: "Mayor Kenney got the job because of black and brown votes. He needs to man up and get rid of the statue." Up Next: "I want to engage other activists to consider running for office and get some of these old fossils in City Hall out."
Meryl Levitz
Tourism's Pied Piper
Big Number: 42 million people visited the Philadelphia region in 2016 — up from 26.66 million in 1997 the year after Levitz became president and CEO of Visit Philadelphia. Bigger Number: $3.2 billion: the labor income supported by Philly tourism as of 2015. Biggest Number: $6.8 billion: how much those 42 million visitors spent here in 2016 ($1.82 billion of which was spent on food and drink).
READ MORE…
Josh Shapiro
Fighter of Fights
Current Obsession: The former Montco commissioner, 44, stepped into the state AG's role in January with a big agenda, including restoring the integrity of the office in the post-Kathleen Kane era; going after opioid drug peddlers; and vanquishing villains wherever he sees them. Those include the Trump administration (he opposes them on DACA) and Equifax (he's leading a 47-state probe). Stock: Rising. Shapiro's fast start has done nothing to quell speculation that a run for governor is in his not-too-distant future. Family Matters: Despite a travel schedule that has him on the road up to six days a week, he reserves Friday nights for his wife and four kids.
Jack Bogle & Tim Buckley
Investing Giants
By the Numbers: Vanguard, the $4 trillion Malvern mutual fund giant that Bogle (above left) founded in 1975 — and that Buckley (right), once Bogle's assistant, takes over as CEO in January, replacing Bill McNabb — raked in $823 billion from investors in the past three years. Its competitors took in $97 billion — combined. Secret Sauce: Bogle's low-cost index funds generally outperform funds with high-priced managers. Highest Praise: Warren Buffett in a 2016 letter to Berkshire Hathaway investors: "If a statue is ever erected to honor the person who has done the most for American investors, the hands-down choice should be Jack Bogle."
Shani Akilah & Abdul-Aliy Muhammad
Rebels With a Cause
Big Impact: In late 2016, the Black and Brown Workers Collective, co-founded by Akilah and Muhammad, loudly and persistently called for Nellie Fitzpatrick, then the city's liaison to the LGBTQ community, to step down because of her perceived inaction over racial slurs and discriminatory dress codes in the Gayborhood. In early 2017, she was shown the door by Mayor Kenney (see #4). Quotable: On many social justice groups' goal of getting "a seat at the table": "You don't need to try to get to the table; you can flip that table over," says Muhammad. "We're working from an anarchism perspective," adds Akilah. Big Win: When new LGBTQ liaison Amber Hikes (see #91) unveiled the city's new LGBTQ flag, it had black and brown stripes along with the traditional six-color rainbow.
READ MORE…
Chris Gheysens
Hoagie Evangelist
Crowning Achievement: When Gheysens transitioned into the CEO role in 2012, Wawa had one store in Florida. Today there are more than 120. (Just this past March, the company opened three stores in one day in Palm Beach County.) What's Next: Big push back into the city. Expect to see new locations at 12th and Market, 22nd and South and 13th and Chestnut streets soon. Go-To Order: Turkey and pepper jack cheese Shorti with lettuce, tomato, vinegar and hot peppers.
Todd Carmichael
The Steve Jobs of Coffee
Crowning Achievement: As CEO/co-founder of La Colombe, building (and scaling) the Apple store of coffee shops — design-forward, minimalist, boutique, and everywhere. Latest Triumph: Inventing, developing and launching the fastest-growing ready-to-drink beverage of all time: the canned draft latte (now available in pumpkin — real pumpkin — spice!). Superpower: "I don't think outside the box; I just fail to see any boxes at all." Legacy: Turning the national caffeinated gaze to Philly — not Seattle — for once.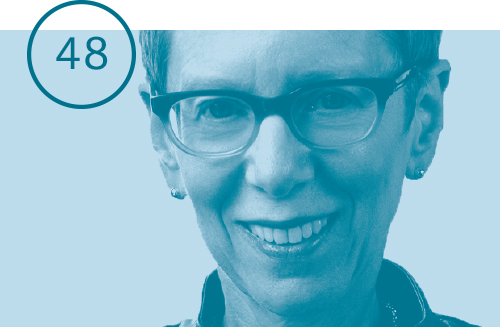 Terry Gross
The Kindly Interrogator
Latest Triumphs: 42 years as host of WHYY's Fresh Air, reaching six million listeners weekly on 646 NPR stations in the U.S. and Europe. (Plus, the show is the most downloaded iTunes podcast two years running.) Praise: The citation read by Barack Obama as he presented her with the 2015 National Humanities Medal said, "Her patient, persistent questioning … has pushed public figures to reveal personal motivations behind extraordinary lives." Interview Bucket List: Obama — "When he's ready to reflect on his years in the White House," says Gross.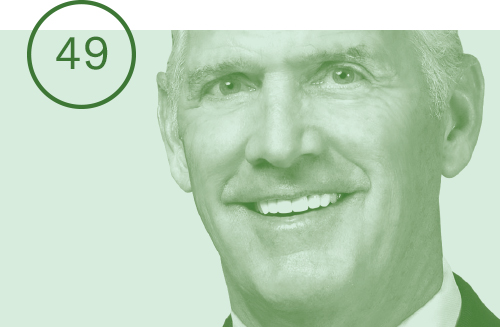 Dan Hilferty
Health-Care Giant, Master Fund-Raiser
In the News: As president and CEO of Independence Blue Cross and chair of the national Blue Cross Blue Shield Association, he's been a go-to source for Obama and Trump on the hot mess that is health-care reform. Crowning Achievements: Helped convince Pope Francis to come to Philly and made the 2016 DNC one of the most successful ever — financially, anyway. By the Numbers: $16.7 billion — IBC's 2016 revenue, nearly double what it was when Hilferty took over in 2010. Next Up: A "major partnership" that Hilferty says will make Philly the "epicenter of health-care innovation."
Mike DiBerardinis
Heroic Bureaucrat
Crossover Appeal: The city's managing director enjoys street cred (he was a longtime activist), City Hall cred (nearly three decades in government), and even cred with hipster-urbanist types who gravitate to his aspirational — some might say pie-in-the-sky — dreams for what Philly public spaces could be. Latest Triumph: Kenney's $500 million investment in our parks (see #4), rec centers and libraries — dubbed "Rebuild" — is widely viewed as DiBerardinis's brainchild. Quotable: "I'm 68," says DiBerardinis, "but I still feel like I'm 28. I believe this city is still full of possibility."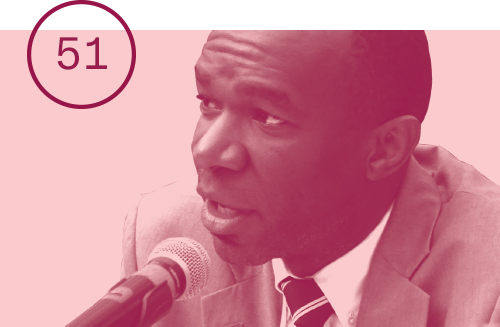 Sozi Pedro Tulante
Kenney's Legal Eagle
Crowning Achievement: City Solicitor Tulante's department twice defeated soda industry magnates, in two different courts, to make Philly the first big city to enact a sugary-drink tax. in his future: Pennsylvania's Supreme Court. The soda fight goes there next. Quotable: "We don't say if it's a good idea or a bad idea," says Tulante. "We say it's legal." Big Fight to come: He has his eyes trained on gun reform: "Something near and dear to my heart, as a Philadelphian and a prosecutor."
Allan Domb
Condo King Turned Technocrat
If He Had a Theme Song: "I'm Wonky And I Know It." Why: Only freshman City Councilman Domb, who made his name as a real estate broker, would bust out a mortgage-calculator app in the middle of a Council session to do the math on the "20-year amortization" included in a bill. (Psst! Council! Listen — he knows this stuff!) Big Plans: Making sense out of property tax assessments and collecting delinquent taxes "from those who choose not to pay, not those who can't afford to pay," says Domb. "My secret goal is to save the city between $750 million and $1 billion."
Inga Saffron
The Sharp-Eyed Godmother of Philly Urbanism
Crowning Achievement: Piece by piece (and parking screed by parking screed), the Inquirer architecture critic has developers and policy makers rethinking how our city lives and breathes. Latest Triumph: The most cogently written, fiercely proud case for Amazon to locate here that we've seen anywhere. on her 2014 Pulitzer: "People who might have been critical of my work before perhaps treat it with more respect." Downside of Winning: "I get a lot more calls to be on panels." Quotable: "Our urbanism has become way better than our architecture."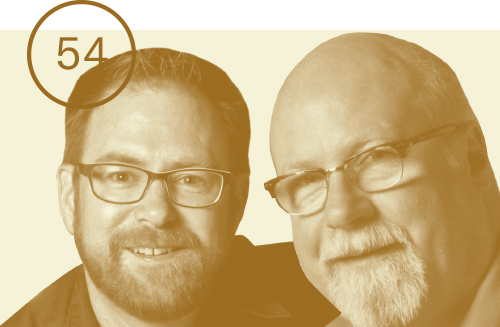 Bill Covaleski & Ron Barchet
Brewmeisters, Biz Whizzes
Strategy: In 2016, the co-founders of Downingtown's Victory Brewing Company — reacting to big breweries gobbling up craft breweries — teamed with New York's Southern Tier Brewing Company in a private equity move aimed at keeping their craft beer actually "craft." Size Matters: Artisanal Brewing Ventures, Victory and Southern Tier's umbrella company, became the 13th biggest craft brewer in the country. Cultural Cachet: At this point, ordering a Victory Prima Pils might be just as "Philly" as ordering a Yuengling lager.
READ MORE…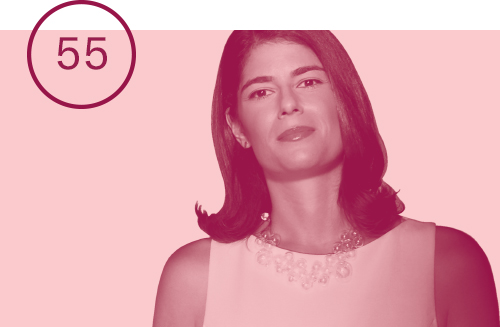 Ali Perelman
New Philly's Old Money
Rebel Rouser: As executive director of well-financed, hard-nosed reform group Philadelphia 3.0, Perelman is looking to remake our local politics by funding and training insurgents to run for offices large and small. Pedigree: She's the daughter of billionaire holding company founder Jeffrey Perelman and oil and gas industry big shot Marsha Perelman, which means she's got connections in high places — and isn't afraid to hit them up. Delicious Rumor: The power crowd is abuzz with the idea that Perelman might run for Congress against Bob Brady. Not gonna happen, she says. Against someone else? "Maybe one day." High Praise: "She raised a boatload of money from sources I didn't think would ever contribute," says Ed Rendell, one of the best fundraisers in Philly history. Highest Praise: "I can close my eyes and see Ali Perelman as mayor of Philadelphia," says Ed Rendell, one of the best mayors in Philly history.
READ MORE…
james ijames
Breakout Bard
Accolades: The Philly actor and playwright (White, The Most Spectacularly Lamentable Trial of Miz Martha Washington) received the prestigious Whiting Award for drama this year. It'll look nice next to his three Barrymores (including the 2011 F. Otto Haas Award for Emerging Philadelphia Theatre Artist). Critical Acclaim: New York Times chief theater critic Ben Brantley, in his rave review of the Ijames-penned Kill Move Paradise: "It radiates an urgent and hypnotic theatrical energy." What Happens After Ben Brantley Loves Your Play: "The phone kept ringing for sure," says Ijames. "There are now a lot of exciting things in the pipeline. I can't talk about all of them, but it will be a big couple of years."
READ MORE…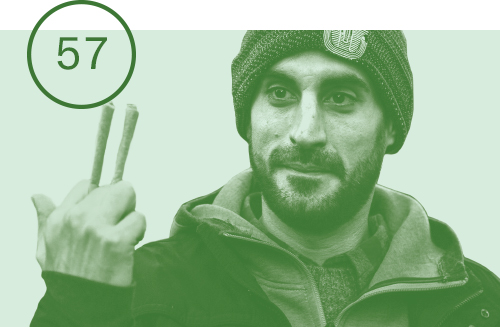 NA Poe
Toker's Wild
Stumbling Block: Philly's top weed crusader gained notoriety for flouting the law in his fight for marijuana legalization — which landed him in prison for eight days after his big April pot party got busted. Quotable: "In the long run, what we do will be on the right side of history," he says. Next Up: Poe wants to lie low while on probation — but he's exploring the option of opening a cannabis-related social club.
Denise Morrison
Brand Champion
Challenge: As CEO and president of Campbell Soup Company, keeping a 148-year-old, nearly $8 billion processed food behemoth agile and relevant. Keeping It Real: Led Campbell's ingredient transparency initiative, which includes GMO disclosures on product labels (a first for a major food company) and a customer-friendly ingredient database tool. Unexpected Nod of Approval: John Mackey, Whole Foods founder and CEO, told the 2016 Conscious Capitalism CEO Summit that Campbell's has "surpassed us in ingredient transparency." News maker: Named to President Trump's manufacturing council, she resigned in the wake of his controversial remarks about August violence in Charlottesville (after initially saying she'd stay on).
Cecil Baker
Architectural Darling
Latest Triumph: The stunning 500 Walnut, offering views of the Liberty Bell without cluttering views from it. civic duty: As a member of the city's Civic Design Review board, "I would like to be a voice in the transformation of Philadelphia." To date, he has been. Going Up Next: Carl Dranoff (see #96), who tabbed Baker for One Riverside, announced in August that he'd also design a new condo tower at Broad and Pine.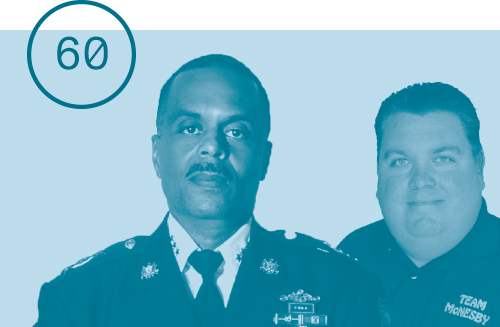 Richard Ross & John McNesby
Policing's Odd Couple
At Loggerheads: Philly Police Commissioner Ross has been tasked with carrying out the reform agenda his predecessor crafted with the Obama administration. Meanwhile, McNesby, anti-reform president of Philly's police union, is out of the Trump "tough on crime" mold. Flash point: Under Ross, the department ID'd (in the face of FOP backlash) and subsequently fired an officer who killed a fleeing dirt bike rider; McNesby called Black Lives Matter activists who protested outside the officer's home "rabid animals." Complication: Reform-minded Larry Krasner (see #12), likely the next DA. "We're going to do our job irrespective of who the DA is. We have our own piece of the criminal justice system and they have theirs," Ross says.
Jon Geeting
The Urbanist
Social Media Whisperer: Over the past six years, no individual has done more to popularize the city's evolving urban fabric — and build a constituency around it. First as PlanPhilly's engagement editor and now as Philly 3.0's director of engagement, Geeting has cultivated a passionate Facebook group of planners, city administrators and thought leaders. So What? Without that online brain trust, we likely don't get Open Streets PHL, the Council debate on electric-vehicle parking reform, or our many new bike lanes. Crowning Achievement: This summer's pedestrian-friendly transformation of one of East Passyunk Avenue's most chaotic intersections is the direct result of a 2014 photo essay Geeting published of the places on South Philly streets where snow accumulated throughout the winter — and thus weren't really needed for cars in the first place. Next Up: With Philly 3.0 (see #55), marshaling post-Trump energy and anger toward local political battles.
READ MORE…
Timothy Rub
The Museum Steward
Résumé: As chief executive of the Philadelphia Museum of Art, Rub is overseeing Frank Gehry's $196 million renovation. Highfalutin Goals: To make the 89-year-old institution "less of an acropolis and more of an agora." Scandal! One Gehry-proposed design would replace a major portion of the "Rocky Steps" with a 24-foot-tall window. Where Rub Stands: "Personally, I would like the steps to stay. … I think [they are] one of the great civic set pieces of this country."
Thom Collins
Barnes Barrier Breaker
In Sum: After tenures at several major American art museums, the Media native and Swarthmore grad came home in 2015 to become executive director and president of the Barnes Foundation. Hook 'Em Young: Boosted attendance by offering free weekday admission for undergrads. "We have to develop younger audiences today to guarantee the future viability of our cultural institutions and the art forms they support." New Twists: Key hire Shelley Bernstein provides fresh perspective through programs like "Bike to Barnes" with Indego Bike Share. The new Garden Pavilion will add 4,000 square feet of programming space.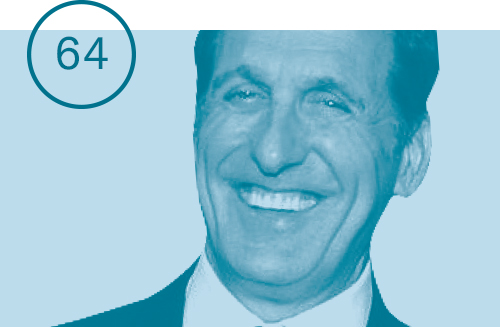 Bart Blatstein
Real Estate Radical
Latest Triumph: His real estate company, Tower Investments, scooped up five distressed sites in Atlantic City. "We are all watching the guy who gave Philadelphia Northern Liberties — what's he going to do for Atlantic City?" says AC mayor Don Guardian. Known for: Being creative — and controversial. His latest boxing match: a giant project with 1,000 apartments and ground-floor and elevated retail at Washington and Broad. "A rooftop shopping mall disguised as a French village," sniffed Inquirer architecture critic Inga Saffron (see #53), adding that it "sounds like something you might find on a Florida highway, circa 1980." Stock: Holding steady. Love him or hate him, he goes big and usually gets it done.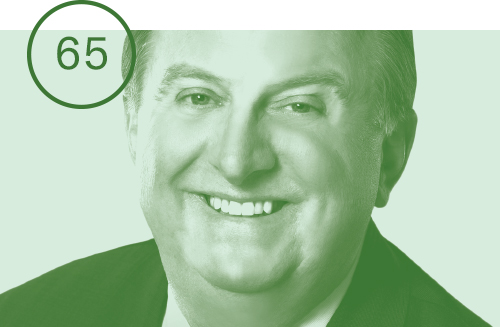 William Hankowsky
Our Scraper of Skies
Shoulders of Giants: Hankowsky, who took over as CEO when Willard Rouse stepped down in 2002, has grown Liberty Property Trust into an $8.5 billion real estate behemoth. Secret Sauce: "There are a lot of developers who … don't understand the sensibilities of politicians," says CCD's Paul Levy (see #27). "Bill has worked at the intersection of politics and development. That's his great strength." Look Up: Hankowsky has left his mark on the skyline: LPT's Comcast Center overtook One Liberty Place as the city's tallest building. He's now upstaging himself with an even taller Comcast tower (see #1).
Jordan Harris
Criminal Justice Reformer
Latest Triumph: State Rep Harris, 33-year-old honcho of the Pennsylvania Legislative Black Caucus, convinced the General Assembly to pass a major bill making it easier for low-level ex-cons to expunge their records. He also helped persuade Governor Wolf to embrace "Ban the Box." Quotable: "If I can help reform the justice system, I can help liberate — and I mean that — young men and women who look like me across the Commonwealth." Top-Secret Fraternizing: Harris is a Freemason.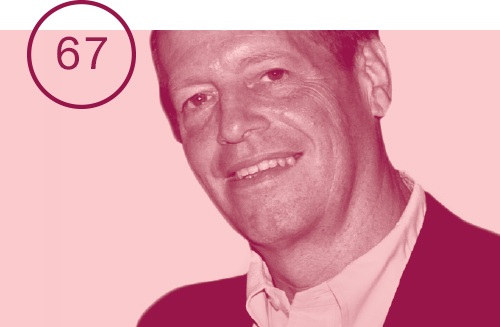 Dick Hayne
Retail Royalty
Legacy: For nearly half a century, the URBN president and CEO has overseen a portfolio of culture-changing brands. But URBN isn't immune to the tumultuous retail landscape. Quotable: "The U.S. market is oversaturated with retail space, and far too much of that space is occupied by stores selling apparel," Hayne told investors in March. "Our industry, not unlike the housing industry, saw too much square-footage capacity added in the 1990s and early 2000s." Up Next: Diversifying. URBN now runs Marc Vetri restaurants (see #68) and will open Terrain Gardens — a wedding venue in Devon — in 2018.
Marc Vetri
Local Chef, Supersized
Big Deal: Merging his acclaimed Vetri Family of restaurants with URBN (see #67), a publicly traded retail company, showed chefs there's more than one path to success. Nemesis: Those who claim to be gluten-averse, about whom he's written — borderline campaigned against — extensively. Latest Triumph: Bringing the Pizzeria Vetri brand to cities around the country.
Craig McCoy & Angela Couloumbis
Reporters Most Likely to Keep
Pols Up at Night
Latest Triumph: The Inky reporting duo revealed that Kathleen Kane shut down a sting that had caught numerous Philly lawmakers taking bribes — then followed that wild ride of a story all the way to its conclusion. Four legislators were convicted. Proof of Perseverance: Six months earlier, McCoy and Couloumbis had tried and failed to report on it: "We made a run at the story, and essentially we were defeated," says McCoy. Thank God they tried again.
David Bookspan & Will Luttrell
Dynamic Tech Duo
Buzzy Venture: The two tech vets — Bookspan founded Monetate and DreamIt; Luttrell has been a force in ad tech — are behind just-launched Amino Payments, which aims to use blockchain technology to bring transparency to the murky world of digital advertising. Richard Vague (see #32) and Five Below vet David Schlessinger, as well as First Round Capital (see #11), are among the early investors. Why It Could Be a Billion-Dollar Idea: Brands and publishers are losing up to 20 percent of digital ad revenue to waste, fraud and abuse. And Amino's payment technology could theoretically work wherever more transparency is needed, including in health care and government contracting. Quotable: Bookspan says he hasn't been this excited — or exhausted — in years: "While we're only getting started and have a lot to prove, Amino has the potential to be Philadelphia's next Comcast."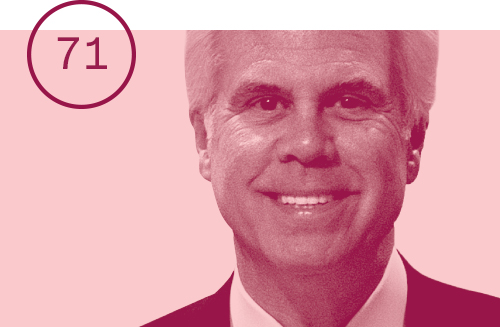 George Norcross
Most Powerful Unelected
Man in New Jersey
Stock: Holding steady. Norcross's close pal, Steve Sweeney, has been boxed out of the Jersey governor's race — and Phil Murphy, a Dem unbeholden to Norcross, is the front-runner. But this longtime Democratic political boss remains formidable. Latest Triumph: Dem Craig Coughlin is poised to become assembly Speaker because Norcross's allies are backing him. By the Numbers: $5 million — the amount Alec Baldwin helped raise in a single night last May for a super PAC tied to Norcross.
Apu Gupta
Start-Up Sensation
Obsession: The CEO of Curalate — whose software makes it a snap to purchase products you like on Instagram and other digital platforms — says he and his colleagues aim to do nothing less than revolutionize "how commerce occurs online and where it occurs online." Latest Triumph: A partnership with Amazon Pay, which further reduces the friction in buying products online and gets the world's third biggest retailer squarely in Curalate's camp. Stock: Rising. An IPO? Gupta won't say, but with 160 employees and offices now in Seattle, New York and London, they're moving fast. "We're, like, in the third inning. There's a lot of game left to be played."
Cecily Tynan
Most Revered Local News Celeb
By the Numbers: Between Facebook and Twitter, she has nearly 250,000 social media followers: "Sometimes I'm in bed at 1:30 in the morning answering questions." That dedication pays off — viewers have named their babies after the 6 ABC chief meteorologist. Biggest Forecasting Fail: "The storm we had this past March. When people are expecting a lot of snow and they get rain, they are not happy," she says. Myth Buster: "A lot of people think the Schuylkill is dirty, but it's not, unless you have a crazy rainstorm." She even water-skis the river — really.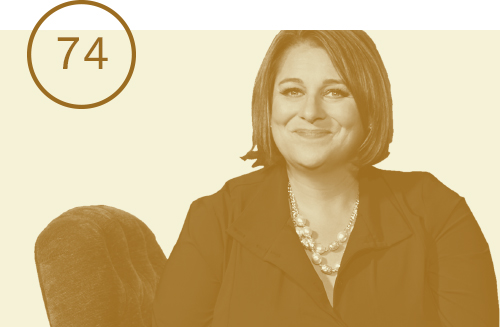 jennifer weiner
The Literary Lioness
By the Numbers: Weiner's 15 books — novels, a memoir and a new young adult series — have sold more than 11 million copies in 36 countries. She's got 160,000 and 138,000 followers on Twitter and Facebook, respectively. On the Zeitgeist: The Queen Village author also pens probing essays on parenting and feminism and race and pop culture for The New York Times. Keeping it Real: "You know how reading her work makes you feel like you're hanging out with your close girlfriend and you can imagine exactly what it would be like to be friends with her in real life? You're right, and you do," says Curtis Sittenfeld, friend and fellow best-selling author.
READ MORE…
Nicole Cashman
Maven of Messaging
Origin Story: Cashman, president of Philly PR powerhouse Cashman & Associates, founded the company in 2001 after a pep talk from Ed Rendell. The Philly native/Drexel grad's previous business partnership had dissolved and she thought she'd have to move to New York. "He said, 'We need people like you to stay here. The city is growing.' So I said okay. That was almost 17 years ago." Big Name Clients: Cashman & Associates built a reputation for organizing high-profile parties for Philly's best-dressed hobnobbers. But its client list — including big-wig restaurants and hotels (Starr, see #6; AKA), retail and development behemoths (Century 21 Department Stores; Brandywine Realty Trust, see #16) and civic entities (Friends of Rittenhouse Square, Wawa Welcome America) — prove they're much more than party planners. Quotable: "Philly's a testosterone town. It's changing a little, but I had to break down a lot of stereotypes as a 27-year-old single woman who started her own firm."
READ MORE…
Jay & Neil Shah
Hometown Hoteliers
Latest Triumph: Brothers Jay and Neil Shah — CEO and COO of Hersha Hospitality Trust, respectively — recently acquired hotels in innovation meccas like Seattle, Boston and Monterey, adding to their 125 properties. "We're seeing significant growth in these submarkets," says Jay. Favoritism: "The Rittenhouse is our favorite hotel," admits Neil. Evidence: The duo is developing the 2000 block of Locust — the rear side of their vaunted property — by populating it with new retail.
Meek Mill
Philly's Bad Boy of Hip-Hop
By the Numbers: He's not just any Philly rapper. Meek Mill's recently released third studio album, Wins & Losses, made it all the way to number two on Billboard's hip-hop charts and number three across all genres. Scandal Sheets: TMZ and other outlets have dutifully detailed his messy breakup with Nicki Minaj and his legal troubles, including recent arrests for reckless endangerment and assault, all while he's on probation in Philly on old drug and gun charges. His lowest moment in 2017 came when he was caught on video making a homeless man do push-ups for $20. Big Beefs: He's had well-publicized feuds with fellow rappers Drake, Cassidy, Kendrick Lamar, the Game, Rick Ross and 50 Cent. No word on how much he pays for personal security as a result.
Wil Reynolds
Tech Dreamer Doing Big Things
Big Number: The founder of the Northern Liberties-based SEO strategy firm Seer Interactive recently turned down a generous eight-figure acquisition deal for his company. Crowning Achievement: Growing Seer bigger and faster (more than 15 of its clients are in the Fortune 500, and it's on track to eclipse $17 million in revenue this year) with no dedicated sales team. Quotable: "He's unfazed by the hard work and, surprisingly, very low on the neuroticism scale," says Moz founder Rand Fishkin. Superpower: Still loving his job and being obsessed with the work 15 years in.
James Pearlstein & Reed Slogoff
The Quiet Developers
By the Numbers: In 15-plus years at the helm of Pearl Properties, they've built and rehabbed more than 60 properties in and around Center City, pouring more than $500 million into new construction and adaptive reuse. No Drama: Architect Cecil Baker (see #59), who revised Pearl's 1900 Chestnut apartment tower after the city and neighbors gave it raspberries, told Hidden City, "They tend to be players who stay under the radar." Quotable: "What they did at 16th and Walnut, building on top of the Brown Brothers Harriman building, is very creative," says developer-turned-Councilman Allan Domb (see #52). "They build their projects on time, they're done with high quality, and they're very forward-thinking."
Luis Cortés
Divine Interventionist
Many Hats: As founder, president and CEO of North Philly-based Esperanza, Cortés is helping to transform the Latino community through education, development and faith initiatives. Halls of Power: Despite President Trump's demonization of Latinos, Cortés has scored sit-downs with HUD Secretary Ben Carson and Labor Secretary Alexander Acosta to discuss his community's needs: "My job is to push." Secret Sauce: "When you're in a leadership role, you don't get to pick who the other players are. You have to be willing to reach across the partisan line," says Councilwoman Maria Quiñones-Sánchez (see #22). "He gets there sooner than some of us who are more emotional and passionate." Up Next: Esperanza's National Hispanic Prayer Breakfast. Ten of the 12 previous breakfasts have been attended by the sitting president. This year? "Our current president will be invited," laughs Cortés.
Robert Bogle
Media Mainstay
legacy: As the longest-tenured CEO of any Philly newspaper (28 years), Bogle can lay claim to knowing his audience — the Tribune is the largest area African-American newspaper — better than anyone in Philly's media ecosystem. White Whale: Financial stability for Delco HBCU Cheyney University, where Bogle serves as chair of the trustees. Impressive Lineage: Bogle's African-American ancestor and namesake opened the family's first business in Philadelphia 205 years ago.
Tom & Lindsey Scannapieco
Big-Impact Developers
The Tag Team: While not partners, father Tom, CEO of Scannapieco Development, and daughter Lindsey, managing partner of Scout, aim to improve Philly — Tom by giving the monied a place to live, and Lindsey by incubating small businesses. Known for: Tom: record-shattering sales prices for penthouses at 1706 Rittenhouse and 500 Walnut; Lindsey: turning the shuttered Bok school into an eclectic South Philly business hub. Raisons d'Être: Tom: "We need the most powerful, influential people to live in the city and be active in its affairs." Lindsey: giving small businesses "affordable spaces where they can work in their community."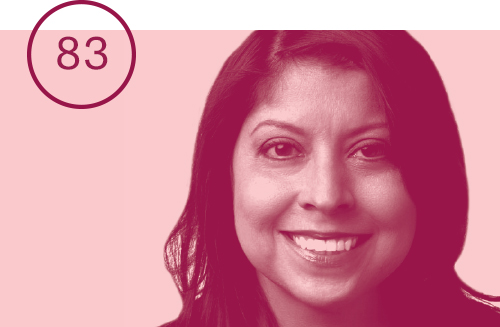 Helen Ubiñas
Pissed-Off Voice of the People
evidence: The Daily News columnist bought an AR-15 semi-automatic rifle in seven minutes flat the day after the Pulse nightclub massacre. Nemesis: Fat, self-satisfied Philly. "This city needed a columnist like Helen," says colleague Ronnie Polaneczky, "an outsider unafraid to call bullshit on everyday insults that Philadelphians were so used to that they stopped seeing them." Coinage: "The Philly Shrug," for our city's bizarrely proud "Whaddya gonna do?" apathy. Next Up: More delish diatribes like her August column on the lack of newsroom diversity. Headline? "I Am Not Your Brown Reporter."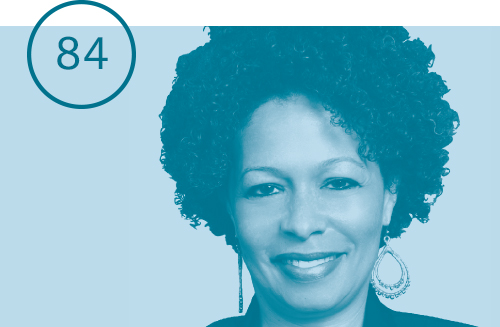 Sara Lomax-Reese
Setting the Black Agenda
Crowning Achievement: Lomax-Reese is CEO of radio station WURD, which is humming at a time when New York, and other cities, have lost their last black-owned talk-radio stations. Stock: Up. Now on 96.1 FM in addition to 900 AM, WURD has also expanded its podcasts and events. Quotable: "WURD is the only media outlet available to have a real-time conversation with the African-American community," says Philly politico Mustafa Rashed. "When the issues are immediate and you need to get your message out or corner a claim, WURD is the first place to turn."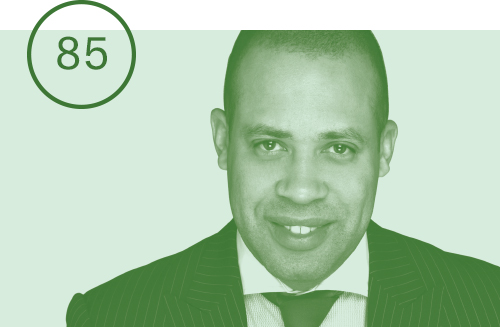 Marshall Mitchell
Red-Carpet Saint
Wearing Two Halos: In his five years as pastor of historic Salem Baptist Church of Jenkintown, he's expanded the political visibility of the now-1,400-member black church. As founder of Wit PR, he's working with Hollywood to connect with audiences of faith. Big Deal? The 133-year-old Baptist church is making a play to acquire new facilities — a beautiful Catholic church in Roslyn — that would boost Salem's faith outreach. What's next: "I want to tell stories and be an artist," says Mitchell. "In the last year, I have worked closely with Kathryn Bigelow, and she has inspired me to tell stories that others won't."
Pasquale "Pat" Deon
King of Beers … and Transit
Stock: Down. When SEPTA workers went on strike last fall — a gambit that could have jeopardized thousands of votes on Election Day in Philly — many in the city sided with the union and against the financial overlords at SEPTA, including board chairman Deon. Luckiest Moment: Once Trump won, nobody remembered the strike (which ended a day before Election Day). Speaking of the GOP: The low-profile beer-distribution mogul still wields major clout as a longtime fund-raiser for Republicans in the suburbs.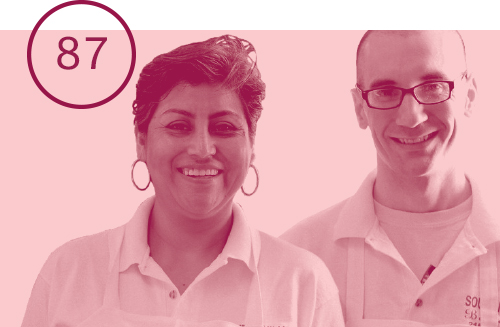 Cristina Martinez & Ben Miller
Taco Geniuses/Champions of Undocumented Workers
cause: The co-founders of torta hot spot El Compadre and advocacy group Popular Alliance for Undocumented Workers' Rights implore fellow chefs: Complacency toward the injustices immigrant workers face is not neutrality. Speak out. Latest Triumph: Taking their Right2Work dinners on the road: NYC last May, Atlanta in September. Secret Weapon: Lamb barbacoa — a weekends-only affair of tacos and consommé — has earned national raves for their East Passyunk storefront, and a bigger platform for their message.
Michael Forman
Benevolent Financier
Industry Builder: At a time when banks were fleeing and the suburbs were dominating (Vanguard, SEI), Forman brought some bling to Philly with FS Investments, his growing, decade-old Navy Yard investment company. Sweet office perks have helped lure out-of-town talent. Known for: Being a sophisticate. He and wife Jennifer Rice are involved in the Barnes Foundation, Mural Arts, the Franklin Institute, and Vetri Community Partnership — and they've outfitted FS's HQ with a killer art collection. Quotable: "We'll go to a board meeting and he's studied all the documents. He'll have five questions about our P&L," says Jeff Benjamin, co-founder of Vetri Community Partnership. "I'm thinking, You had time to read that?"
Roland Kassis
Developer to Emulate
Crowning Achievement: Transforming Fishtown's once-desolate Frankford Avenue and Front Street into a commercial corridor bursting with homegrown heavy hitters (Frankford Hall, La Colombe, Jinxed). Differentiating Factor: Kassis is a bona fide cheerleader for his tenants, and he's got the low turnover rate to prove it. Same can't be said for other should-be-cool developments nearby (cough, the Piazza, cough). Next Up: A snazzy six-story boutique hotel on Frankford Avenue.
Bill Golderer
Social Justice Warrior
Latest Triumph: The founder of Broad Street Ministry and senior pastor at Arch Street Presbyterian Church added "restaurateur" to his CV this year by partnering with Michael Solomonov (see #24) and Steve Cook on Rooster Soup Co., a diner that donates all profits to fighting hunger and poverty. Quotable: "You have to acknowledge that people fall in ditches. The only thing that will transform a societal vision is if enough people realize that that has something to do with them." Noble Fail: Running for U.S. Congress in 2016. "I got crushed."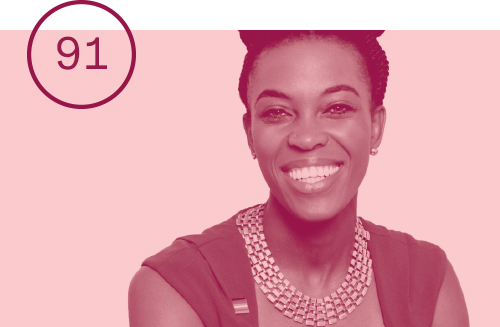 Amber Hikes
Queer Commander-in-Chief
Raison d'Être: The longtime activist returned to her old Philly stomping grounds this year to become director of the city's Office of LGBT Affairs, her "more walk than talk" M.O. in tow. Latest Triumphs: Adding black and brown stripes to the city's pride flag, symbolizing racial inclusion; launching the city's commission on LGBT affairs. Why Philly? "Philadelphia can be gritty, unforgiving, and a powerful dose of reality. … Under that exterior, there's a city of people brimming with passion and commitment to each other. I'll take that dedication over apathy any day."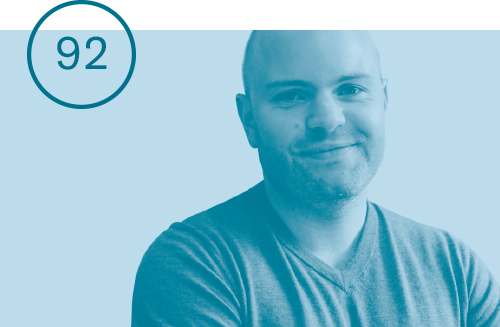 Justin Rosenberg
Fast-Casual, Faster Growth
if at first: The founder of Honeygrow pitched his noodle-and-salad-slinging concept to 93 potential investors before the 94th finally bit. (To date, they've raised $52 million.) By the Numbers: 23 locations, in 10 different markets. (The first opened in Center City in 2012.) Quotable: "It's that constant focus on making sure we can perfect things and not lose our drive. The second you feel like you've made it, it's certain death," Rosenberg says.
Jim Friedlich
Local Journalism's Best Hope
Big Number: $26.5 million — how much the Lenfest Institute for Journalism (see #21), where Friedlich is CEO, has raised from people not named Gerry Lenfest in its first 16 months. Bigger Number: $60 million pledged to the institute by Lenfest alone, to go toward finding a cure for local journalism's ailing bottom line. Claim to Fame: Friedlich's respected for his business acumen: "That was the culture I grew up in at Dow Jones and the Wall Street Journal: Speak softly and carry a big newspaper."
Nick Stuccio
Arts Enabler
Crowning Achievement: The FringeArts founder managed to get a $10 million year-round arts venue built at a time when money for the arts was drying up. Quotable: "The best thing about Philadelphia is that you can still make of it what you want. It's a frontier. My job is to champion artists and bring them to the public's attention." Stock: Holding steady. Stuccio's organization remains the preeminent presenter of the most controversial and groundbreaking live arts in Philadelphia, and Fringe's big annual fund-raiser, Feastival, is one of the city's best see-and-be-seen events. ('Bye now, Academy Ball.)
Bob Moul
Philly's Tech Sherpa
Latest Conquest: The serial entrepreneur just led local start-up Cloudamize, where he was CEO, through a merger with London's Cloudreach — a major win for him, founder Khushboo Shah, and Philly tech jobs. Long-Term Impact: "He's a vital building block for what Philadelphia's economy will look like in the future," says Technical.ly Philly co-founder Chris Wink, noting that people like Moul add impact, power and legitimacy to otherwise fledgling economic sectors. Passion Project: Getting better and more tech ed in our schools. Next month, Moul's holding a summit with a handful of area schools and tech thought leaders.
Carl Dranoff
High-End High-Rise Builder
Latest Triumph: The veteran developer's One Riverside is the first new condo tower built since 2010 — and further proof of the vibrancy of the one-percenter real estate market. Also watching: The 'burbs. After years of delay, Dranoff finally broke ground last spring on One Ardmore Place, luxe apartments within walking distance of Suburban Square. White Whale: The SLS International Hotel & Residences, a planned 47-story tower at Broad and Spruce. Four years after the project was announced, Dranoff is still awaiting word on a state grant to help with the $240 million construction cost.
Michael Coard
"Angriest Black Man in America"
Omnipresent: The uncompromising attorney has expanded his reach. When he's not "fighting racist and classist injustice" in court, he's the Tribune's firebrand columnist, a Temple prof, and a talker on WURD and PhillyCAM. Latest Triumph: Taking on the PPA — and winning — over dubious bus-zone ticket practices. Up Next: "Kicking racists' asses off monuments and the Philly police force"; fighting for Cheyney University's accreditation renewal.
Conrad Benner
Graffiti Enthusiast Turned Activist
First Feat: In 2014, the founder of Streets Dept, a street-art blog, started a viral online petition that successfully rallied SEPTA into reinstating overnight weekend service. Next Up: Public art projects and activism efforts to increase voter turnout and help progressive pols — like DA candidate Larry Krasner — rack up wins. Side Hustle: Influencer marketing. A slew of brands — both local and national — have tapped the millennial to help them target, well, other millennials. For Example: Budweiser, the Philadelphia Museum of Art, Urban Outfitters and Honeygrow.
Rebecca Rhynhart
The Machine Slayer
Stock: Rising. Rhynhart, Democratic nominee for City Controller, tapped into Philly's burgeoning progressive voter base to topple three-term incumbent Alan Butkovitz in the primary — with no help from the city's once-invincible Democratic machine. What's Next? If the former city budget director and Wall Streeter from Montco can clinch victory this November, she'll become the city's first female Controller. She plans to focus on modernization, audit the embattled Parking Authority, and release data on government expenditures. Inspiration: Her seven-year-old daughter, Julia.
Bob Brady & John Dougherty
Tyrannosaurus Wrecks
Legacy: Together, these dinosaurs — the U.S. Congressman and the Local 98 leader, respectively — have been holding Philly down for decades while diddling political strings. Nemesis: The feds, who wiretapped Dougherty in a vast probe of his union's activities and are looking into accusations that Brady paid a challenger to drop out of the 2012 primary. Stock: Falling fast. A new generation of young, impatient Philly leaders is more than willing to help Dino through the door. Caveat: Then again, this is Philly.
---
EDITED BY

Brian Howard and Christine Speer Lejeune
CONTRIBUTORS

Malcolm Burnley

|

Fabiola Cineas

|

Victor Fiorillo

|

Adjua Fisher

|

David Fox

|

Timothy Haas

|

Sandy Hingston

|

Marina Lamanna

|

Drew Lazor

|

Tom McGrath

|

Holly Otterbein

|

Ernest Owens

|

Ashley Primis

|

Claire Sasko

|

Sandy Smith

|

Don Steinberg

|

Alex Tewfik

|

Joe Trinacria

|

Sarah Zlotnick
PRESENTED BY