About
Dr. Qing's philosophy: "High-quality dental care for more people through prevention and long-term relationship."
Our mission:
Practicing at the highest ethical, caring and technical standards
Dedicated to life-long oral health, esthetics, and general wellbeing
Although Dr. Qing is internationally renowned and one of the few Board-certified Prosthodontists in the greater Philly area with strong credentials, he is prouder that if he can use low-cost dental preventive care to prevent problems from happening.
List the treatments and procedures you offer:
1. Complex dental problems,
2. Complications from previous dental treatment,
3. Dental Phobia
4. Full mouth reconstruction
5. Dental Implants
6. Dentures and partials
7. TMD join problem
8. Cosmetic dentistry, including veneers, whitening
9. Dental Implants
10. General dentistry including dental hygiene, fillings
Awards or Certifications
American Board-certified Prosthodontist
2019 Top Prosthodontist by Philly Magazine
What's your background, education and training?
• Adjunct Clinical Faculty at Upenn School of Dental Medicine.
• Assistant professor and former Director of Clinical Fixed Prosthodontics at Temple University School of Dentistry.
• Invited speaker for multiple national and international meetings/ CE events.
• Practicing dentistry since 2003.
• Published over 20 articles in peer-reviewed journals and presented his research work at approximately ten national or international meetings.
• Editorial Reviewer for five peer-reviewed journals in the field of dentistry.
• Prosthodontics specialty training from University of Rochester Eastman Institute for Oral Health, Rochester, NY.
• Doctorate in Dental Medicine from Temple University School of Dentistry.
What do clients have to say about you?
Copied from Google review:
1. Dr Qing did a Terrific job for my implant! Color and size was perfect ,It looks like a really tooth ! The reason I said that is because one of my friends had a implant done somewhere else, and you can just tell is not the same! 🤣 Most importantly is finally i can chew food on my left side after 5years 💪
2. I was left with a very good impression of Dr. Qing and his staff. He was skillful and attentive in his work. As someone who has a hard time relaxing at a dentist's chair, I also appreciate the good attitude of care and understanding I found in this office.
3. The best dentist I have experienced in the area: The front desk is very friendly: She spent a lot of time and found the channel for my kids. The facility is great and brand new. Most importantly, the dentist is very knowledgeable, kid-friendly, and professional. He is a professor from UPenn dental school. I received the best teeth cleaning in the last 10 years. And it is also the first time my 4 year old son finishing the dental appointment without tears!
Hours of operation
Wednesday 8am-5pm
Thursday 8am-5pm
Friday 8am -5pm
Saturday 8am-5pm
Insurances Accepted
We take your benefits of most dental PPO insurance as out-of-network specialists. For several PPO insurance like united Concordia, we help you to claim your benefits.
Special expertise
Cosmetic Dentistry
Awards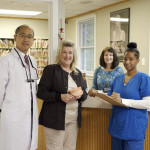 Keywords:
Prosthodontist, Emergency dentistry, Cosmetic dentistry, Implants, Veneers, Dental complications, TMD, Dental Phobia