About
Whether you envision a celebration that's traditional or trend-setting; festive or formal; intimate or grand scale; in one of our ballrooms or on our oceanfront Wedding Veranda; the Grand is uniquely suited to providing you with the most memorable storybook reception. We cordially invite you to see for yourself why The Grand Hotel is Cape May's premier wedding destination.
Services you offer:
Beach & sundeck ceremonies; 4 reception rooms; rehearsal dinners; showers; guest accommodations; on-site restaurant; on-site coordinator; on-site catering; cabana & beach service
Awards or Certifications
The Knot Best of Weddings 2017 & 2019;
Wedding Wire Couples' Choice Award 2014-2019
South Jersey Magazine Best of the Shore 2016-2019
SJ Magazine Best of 2018 & 2019
Couples' Selected Top Ranked Wedding Vendors in New Jersey 2019.
What's your background, education and training?
A graduate of Rutgers University with a degree in Hospitality and Business management; Katlyn moved forward in her career receiving her ACPWC Professional Wedding Planner Certificate in 2012. She has been with The Grand Hotel for nine years receiving multiple awards in best wedding. Katlyn goes above and beyond delivering excellent service and an unforgettable wedding experience from the initial meeting to the time you cut your cake at the end of the night! Contact Katlyn to learn more about The Grand hotel's beach ceremonies and receptions!
What is the best reaction you've ever received from a client?
My husband and I live in Colorado; and planned our entire wedding from across the country. We booked The Grand site unseen and couldn't be happier with our selection. Everything was above and beyond what we expected. The ocean views were breathtaking. The details in decorating were more than what we ever could have asked for. Katlyn was fantastic to work with and made the day go by so smoothly. She was there every single step of the way (from fixing my hair right before the ceremony to an emergency coffee delivery for a wedding guest). The bartenders were so fun and personable; that our guests are still talking about them! The waitstaff was one step ahead of us the entire time delivering us our own plate of all the apps; and keeping not only our food warm while we made rounds; but kept my families food warm while they brought my one year old nephew home back home. I couldn't recommend this venue and its amazing team enough for anyone looking for a beautiful Cape May wedding!"-Shannon L.
"We had our wedding at the Grand Hotel in Cape May; NJ; on July 7; 2018. We did our site visit a few months prior and knew the venue was special. We met with Katlyn; whose personality won us over immediately. Both her knowledge and experience were definitely comforting for two people who weren't sure what to expect from the wedding planning process. We loved the whole package deal: with food; drink; and venue covered in one cost; it required fewer details for us to manage - definitely a good thing; considering everything else that needs attending to. As soon as we entered the 5th floor ballroom; we knew we had found the right venue. It's very spacious; with gorgeous views to boot! We were extremely fortunate that the weather cleared and we were able to do the outdoor ceremony on the sun deck. Friends and family loved the cocktail hour and hors d'oerves; and the dinner itself blew everyone away. The food was exceptional! Many of our guests said that it was the best wedding food they had ever eaten. The salmon and prime rib were particularly delicious. Katlyn is very experienced and is extremely easy to work with. She was available for our questions and was quick to respond; which is amazing considering how busy she is. Thankfully; she kept tabs on us and worked with us on our schedule; as we responded to her questions one by one; slowly knocking down the list of items that needed to be addressed before the big day. Working with Katlyn was like working with a friend. Our big day was absolutely wonderful; and it never would have happened without Katlyn."- James N.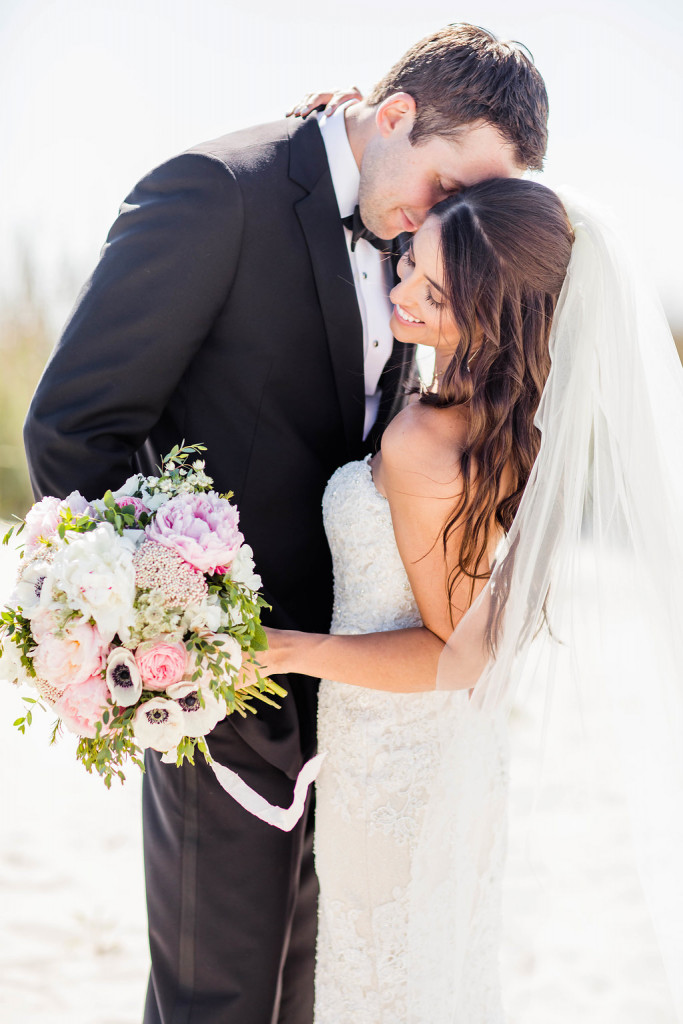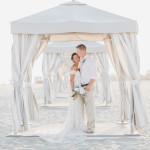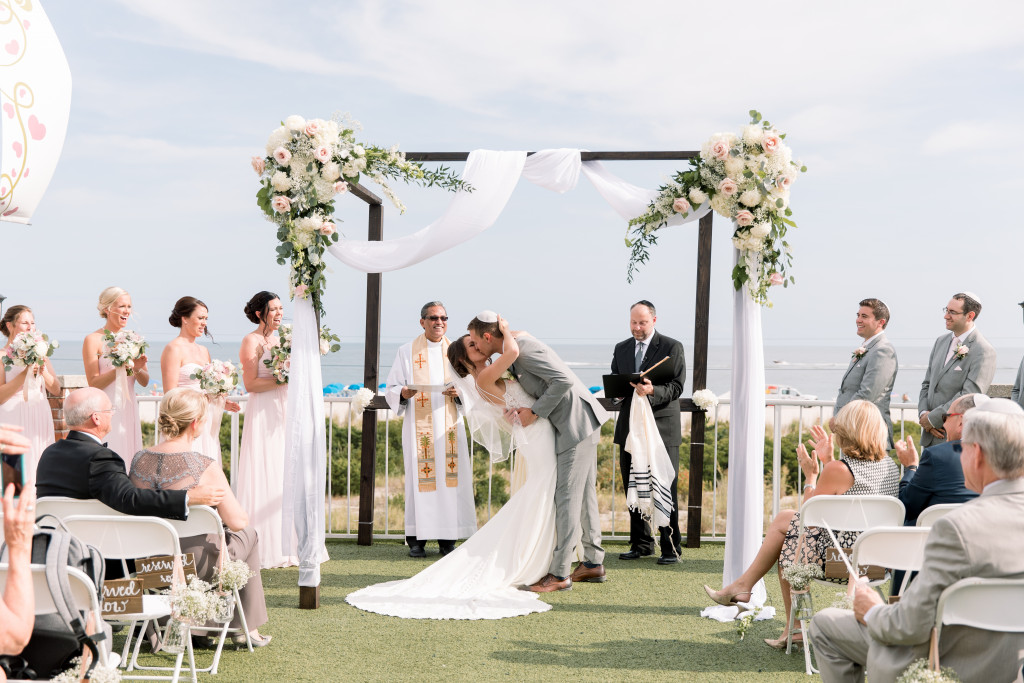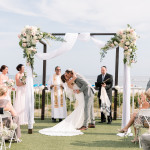 Keywords:
Beach ceremonies; Sundeck ceremonies; beachfront receptions; guest accommodations; on-site coordination