About
An unparalleled luxury event & hotel destination in the heart of the tri-state. The Chateau Grande Hotel offers an extraordinary level of refinement in a destination setting for the well-travelled, weddings, and corporate events. Set amongst 15 pastoral acres in East Brunswick, NJ, our idyllic French-American facility suggests a proper measure of grandeur fit for the most important occasions.
Services you offer:
The Chateau Grande Hotel is a brand new, state of the art, boutique hotel with 108 sleeping rooms including eight suites.
Specializing in hosting intimate weddings and catered events, the Chateau Grande Hotel also offers a variety of services including: event planning, menu design, event coordination and more. Please contact us at info@chateaugrandehotel.com to inquire more!
American cuisine innovator and celebrity chef, David Burke, elevates each event with exquisite, modern dining & catering. Chef Burke completes the destination's trifecta of event production, luxury lodging and relaxed bar & restaurant.
Awards or Certifications
James Beard
Chef of the Year
Culinary Award of Excellence
What services are you most excited to offer?
Weddings, Social Events, Corporate Events, Private Events, Fine Dining, Overnight Stays, Weekend Getaways, Wedding Room Blocks
What makes your business stand apart?
Between the event masterminds of Nanina's in the Park, the Park Savoy, Park Chateau and America's Culinary Innovator, Chef David Burke, our industry experts deliver you an unparalleled experience.
What items or products you can provide to clients?
Event Planning
Menu Development
Hotel Accommodations
Hotel Rooms
Private Events
Social Events
Corporate Events
Weddings
Catering
Private Dining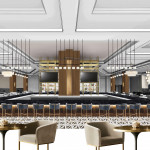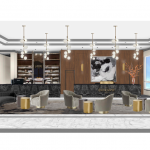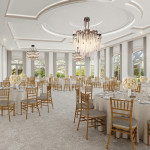 Keywords:
Weddings, New Jersey Weddings, Intimate Weddings, Catering, Events, East Brunswick, NJ, Grande, Corporate Events, Chateau, Estate, Farm to Table, Premiere, Luxury, Grandeur, Special Occasions