Featured Listing
Founded in 2014 by Patty Tawadros Smoochie Paper creates custom luxury stationery for all of life's special occasions in our Rittenhouse Philadelphia studio. We specialize in bespoke invitat...
2201 Chestnut Street
Philadelphia, PA 19103
(215) 255-6955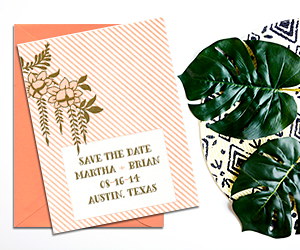 Featured Listing
Since 2005 we have been proud to offer hand printed custom letterpress wedding invitations. From our flagship shop in New York City's West Village and most recently in our Queen Village ...
510 Bainbridge St
Philadelphia, PA 19147
215-634-1000
Featured Listing
House of Catherine was created in honor of my fabulous, late great-grandmother. She never did anything less than spectacular and I will make sure she lives on through everything I create. We...
106 South Bellevue Avenue
Suite 204
Langhorne, PA 19047
20 South Duke Street
Lancaster, PA 17602
1746 E Passyunk Avenue
Philadelphia, PA 19148
804 North 2nd Street
Philadelphia, PA 19123
804 North 2nd Street
Philadelphia, PA 19123
12 South Letitia Street
Philadelphia, PA 19106
Philadelphia, PA 19106