1001 N Delaware Ave
Philadelphia, PA 19125
(844) 538-3098
Signature Events By SugarHouse Unforgettable weddings are a sure thing at Philadelphia's most exciting venue. At ...

At All About Events, we are true to our name. Our team lives for events, for the chance to breathe life into your grandest design, to nurture the most delicate of details, to create a moment, a milest...
1136 Arch St. Unit 413
Philadelphia, PA 19107
267-534-4707
Artesano Gallery Events and Catering provides you with a full service catering experience. Everything is done in-house so you can benefit from our experience. Our team will help you bring your dream e...
109 Green Ln
Philadelphia, PA 19127
215-483-9273

Auletto Caterers is the perfect location for your dream wedding. We feature gorgeous garden ceremonies, vintage wine cellars for a unique cocktail hour, and elegant ballrooms for a stylish reception. ...
1849 Cooper Street
Almonesson, NJ 8096
856-227-3800
This historic ballroom can seat up to 600 for dinner and dancing under soaring 65-foot-high ceilings. A balcony is available for the cocktail hour and in-house Finley Catering offers a lengthy list of...
834 Chestnut Street Suite 203
Philadelphia, PA 19107
215-627-5100
Blanc de Bleu is an elegant sparkling wine from Bronco Wine Company.  Unique and special for couples that deserve something blue in their magical moments, Blanc de Bleu is a dry crisp sparkling wine....
http://www.BlancdeBleuUSA.com
Philadelphia, PA
(855) 874-2394
1412 Mt Vernon Street
Philadelphia, PA 19130
(215) 238-5750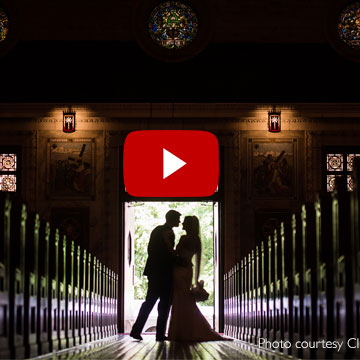 Since 2001 CinemaCake has been producing authentic high-impact and emotional films created by the most talented artists in the business. With our keen attention to detail and completely unobtrusive sh...
651 Park Avenue
King of Prussia, PA 19406
610-989-0158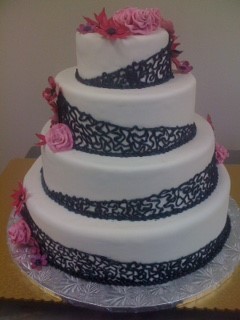 Diane Nussbaum, of Diane's Pâtisserie, has owned her shop since 1986 and has been training and baking since 1981. Many awards have been given to Diane's La Pâtisserie under her leadership, including...
405 Bloomfield Dr #5
Unit 1
West Berlin, New Jersey 08091
609-560-4111
With a prime location on the Avenue of the Arts Doubletree Philadelphia offers views of Center City for up to 350 guests in the sophisticated Ormandy Ballroom and up to 220 in the newly renovated Symp...
237 South Broad Street
Philadelphia, PA 19107
215-893-1680
With the largest selection of wedding bands, DJs and specialty musicians anywhere, ECE carefully matches your particular vision with our professional artists in order to exceed your wedding dreams! Wh...
150 Monument Rd. Suite 207
Bala Cynwyd, PA 19004
(484) 674-7280