PHOTOS: Marina and the Diamonds at Electric Factory
Marina clearly shone in her performance Saturday night, but she also proved she's a star who's not too far out of reach for the rest of us.
---
I'll admit it: I still grin when people refer to Marina and the Diamonds as a band. In reality, the Diamonds are her fans, and Saturday's concert at the Electric Factory proved why we are such an integral part of Marina Diamandis's iconic persona.
When I arrived half an hour early for the 7:30 pm doors, I was shocked — but shouldn't have been — to see how long the line of people was. It snaked all the way around the venue for at least a couple of blocks. Cheery youths donned colorful fruit on their heads, diamond-shaped signs and little hearts on their cheeks. I followed suit, making sure to draw one on my own cheek before I arrived.
Thankfully, there was no major opening act. The only introductory segment was a half-hour set by DJ Wyllys. He had a fun energy, but just having the turntable and vinyl records wasn't enough to put it over the top.
Marina hit the stage at 9:15, opening with the quirky song "Mowgli's Road." To all of our delights, the show was split into three acts, each one a snapshot of the eras surrounding her albums, The Family Jewels, Electra Heart, and finally, her 2015 record, Froot. In between segments, an animated Marina would bat her eyes on the set screens, appearing in each of her album's looks — like the famous blond hair and long lashes from Electra Heart — while she changed costume.
Marina of course, stayed playful throughout. She told the crowd to be kind to one another, introducing a little stuffed dog named Marilyn from her last Electra Heart tour, who was apparently a recovering meth addict. "Are you ready for a lesson in love Philly?" she asked as she played her perhaps most famous song, "How To Be A Heartbreaker." Her band gave her plenty of backing, with energetic drums and rich acoustic guitar.
Fans were more than enthusiastic, some pushing to get to the front of the side area where a security guard was manning the yellow line. One person shouted "Adopt me!" and others professed their love over and over every time a quieter moment came, answering lyrics like "Would you do anything for me?" with an enthusiastic "Hell yeah!" And Marina didn't doubt their devotion. Before beginning the final song on Froot, "Immortal," she told the audience that "This will be my last song," in air quotes. The encore, I've noticed, is no longer really something fans work for, but something they are guaranteed after a small pause.
The only drawback was that in some moments, Marina's mic had to fight over the sound of the music and of her adoring fans, who knew every line without skipping a beat. Her voice is crystal clear, and it was perfect when it was able to shine through.
I told myself I would keep composed, but it was hard not to tear up when Marina sang "I want to wipe out all the sad ideas that come to me when I am holding you" in "Obsessions," one of my favorites. I lost it completely though when she got to Froot's opening track "Happy" in the encore, where Marina finally finds peace after loneliness and self-doubt. In both songs she sat eloquently in front of a red keyboard, the crowd singing along serenely.
Probably the most amusing scene from the evening was the sea of parents that stood waiting outside the venue for their young teenagers to emerge once the show ended. My own mom had joined me, but at that age I wasn't even allowed to go to a show on my own. Maybe times have changed.
But I did see something of myself in all of those fans, young and old, couples and families, gay and straight. We'll always idolize those artists who help us persevere through our own daily ups and downs, and give voice to our more inner emotions.
Marina has transformed from her last alter ego, the "Primadonna" girl of Electra Heart, and moved into the deeper revelatory self that Froot brings. Yet the show did not try to be grandiose or overdo the visuals and performance. Everyone was in unison, from stage to audience, and although she played about an hour-and-a-half set, it could have certainly gone on longer and we would not have even noticed the time. Marina's beauty as an artist lies in a simple radiance, one that does not pretend to be any larger than it should be. Rather, sharing a space the size of the Electric Factory feels not only intimate, but honest. Marina clearly shines, but she's a star that's not too far out of reach for the rest of us. Check out more photos from the night below:
---
Mariana & the Diamonds at Electric Factory
Katiera Sordjan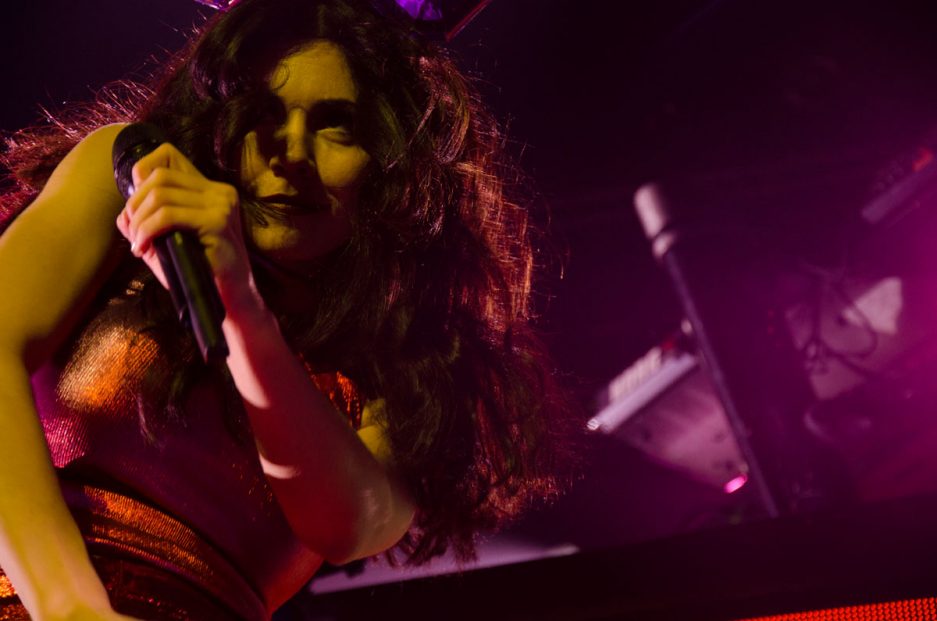 Katiera Sordjan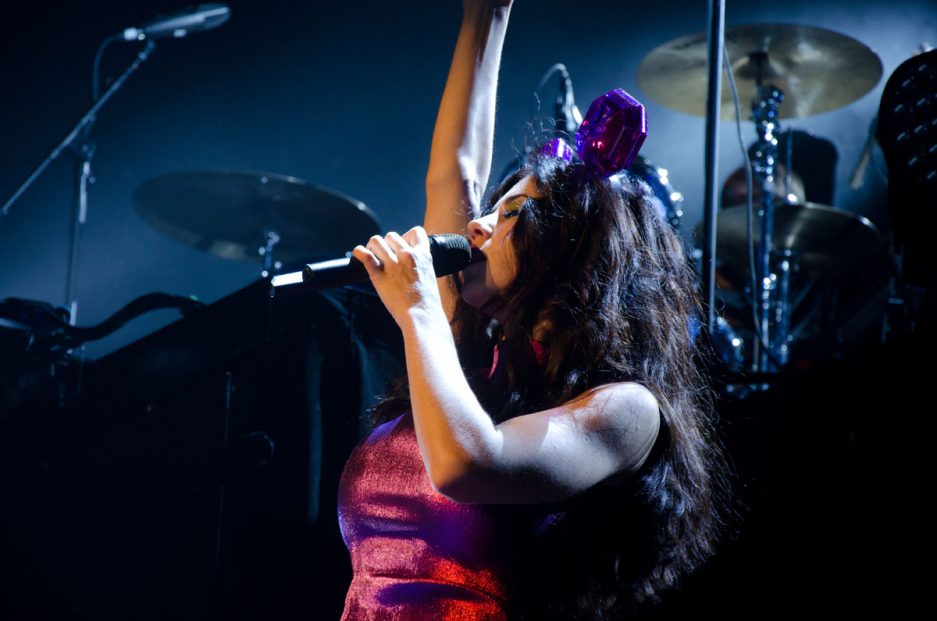 Katiera Sordjan

Katiera Sordjan

---
---