The Marleys—and the Spirit of Bob—Lit Up the Mann Center Saturday Night
Fans grooved to Stephen and Damian Marley's blend of classic and cutting-edge reggae at the Catch a Fire Concert at the Mann Center. Our recap and photos.
---
Stephen "Ragga" and Damian "Jr. Gong" Marley held court with a house full of loyal fans during Saturday night's Catch a Fire concert, the kick-off of a ten-city tour, at the Mann Center. The contrast between the two sons of Bob Marley and their sets — Stephen went first, then Damian — gives a nod to the foundation and the future of Marley's musical legacy. The headliners completed a day of performances as marijuana-scented breezes swirled through the open-air venue. The stage was complete with a Rastafarian flag being waved by a member of their crew, a golden lion sculpture and Rasta red-gold-and-green lighting bathing the stage.
The annual Reggae in the Park festival opened in the afternoon, with a lineup of acts on the Main Stage, including Bob Marley's grandsons, Skip and Jo Mersa, as well as performers Morgan Heritage and Tarrus Riley, with more acts on the smaller Crescendo Stage. Jamaican barbecue and Jamaican-themed crafts were on sale in stalls around the edge of the lawn. Families, couples, and friends milled about, some dancing, some lounging on the lawn, and some watched from their seats. While the lines for the picnic food were long—up to 40 minutes to get some jerk-chicken—the chill Bob Marley "one love" vibe was thick in the air.
By 8 pm, under a full moon, Stephen Marley, opened with his father's fun anthem "Lively Up Yourself." Stephen has become a kind of "keeper of the flame" and mentor to his younger brothers, producing Grammy-winning songs and albums for them as a co-founder of the Ghetto Youths International recording label. He delivered many of his father's classics at an up-tempo beat during his hour-long set, with a few feeling rushed at times. The crowd responded to Stephen's obvious pleasure at covering iconic songs of his father including "Roots, Rock, Reggae," "Is this Love," "Buffalo Soldiers," "Iron Lion Zion," and "Three Little Birds." At times the show felt like a group sing-along with enthusiastic, swaying fans accompanying Stephen from their seats. He peppered his songs with exhortations to "Jah," "feeling Irie," and "Zion," and the fans cheered harder. A few of his original songs — "No Cigarette Smoking," "Hey Baby, " "Iron Bars" — made it into the set as well as a brief appearance of his newest single, "Rock Stone." Stephen finished up by introducing his son with obvious paternal pride, "Here's Jo Mersa, my child, my seed." Stephen's genial stage presence, reverence for his father's body of work and his own well-crafted songs serve as a foundation for the bold new reggae sounds of his youngest brother. Damian's vibe is something different altogether, as he took the stage with a fierce, commanding rockstar presence.
In the darkness before Damian appeared, the energy in the crowd surged and audience members stood on their feet in anticipation with cell phones held aloft, cued up to record. In baggy jeans and simple, gray button-down shirt, Damian, who calls himself a "spiritual revolutionary" set the tone by opening with his defiant anti-war song, "Confrontation," which has vocal samples from Haile Selassie, Bunny Wailer and Marcus Garvey, and then moving quickly into his powerhouse electronic dance collaboration with Skrillex, "Make it Bun Dem." The 37-year-old danced around the stage like a loose-limbed boxer in the ring with his ankle-length dreads bouncing around him. He took his time unleashing his empowerment-messaged songs, met by approving whistles from the crowd. Most of his 75 minutes were devoted to hits from his own albums, Mr. Marley, Halfway Tree, Welcome to Jamrock, and his 2010 collaboration with hip-hop artist Nas, Distant Relatives.
Damian's artistry was given root by his father, but has flowered into a distinct and strong voice. Characterized most obviously by his mesmerizing lyrical reggae chanting (derived from reggae's "toasting" tradition), Damian's lyrics reflect his father's message warning against materialism, violence and intolerance, but with a new artistic signature. His ability to connect with the crowd signals a performer with an even bigger future.
Before graciously thanking Philadelphia, Damian brought out a special, tiny guest. His son Elijah took the mic and called out, mimicking his dad and uncle, "Are you ready? Are you ready?" and then gave a rapid-fire rap before surrendering the mic back to his father. Damian jubilantly sent fans home with "Get Up, Stand Up," "Road to Zion," and his monster hit "Welcome to Jamrock."
---
Darco Lalevic

Darco Lalevic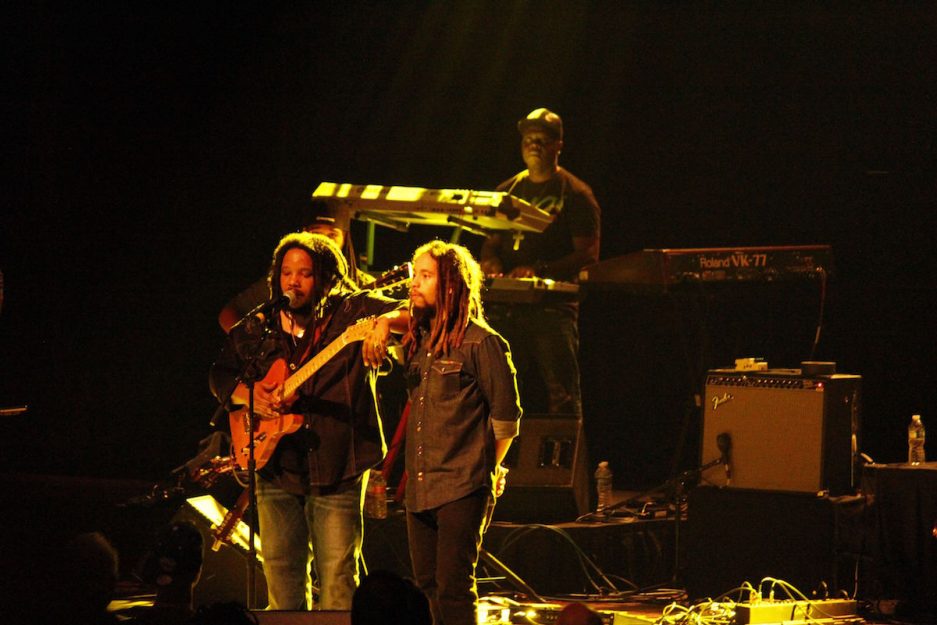 Darco Lalevic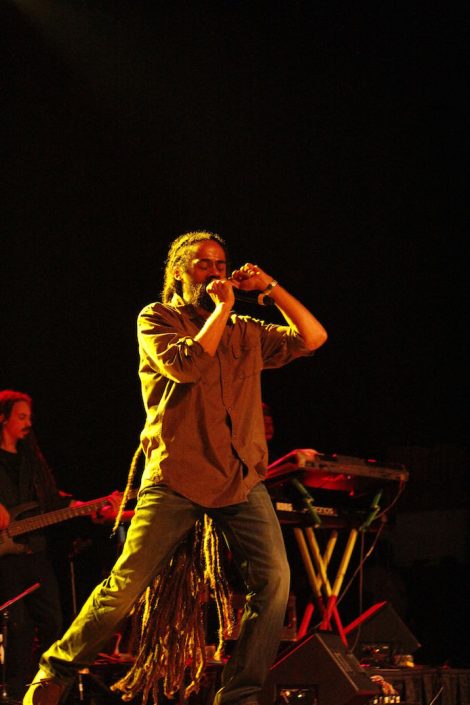 Darco Lalevic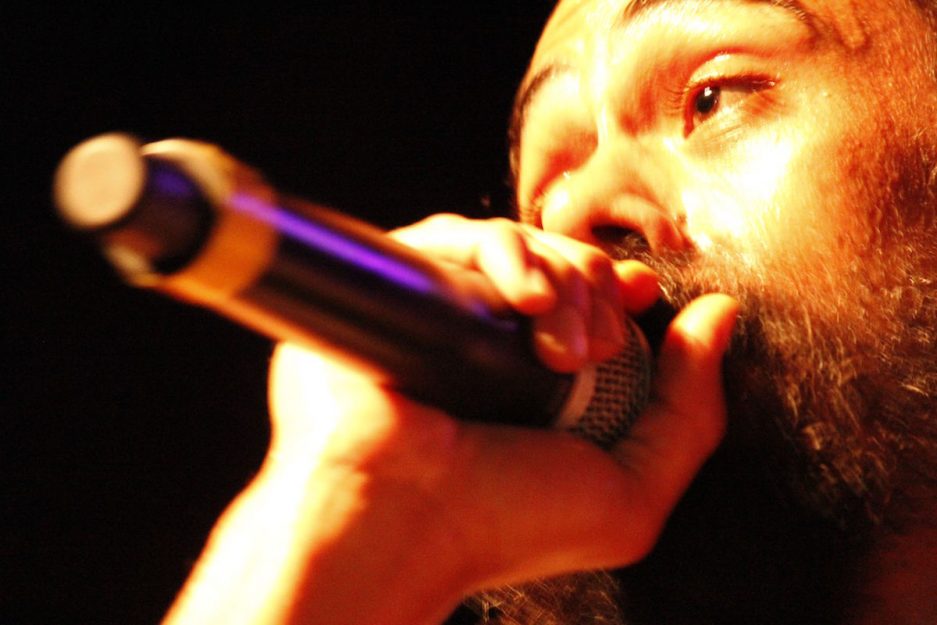 Darco Lalevic
Darco Lalevic

Darco Lalevic

---
---