Chris Christie Heckled at New Jersey Horse Races
Not even Bill Murray could save him.
---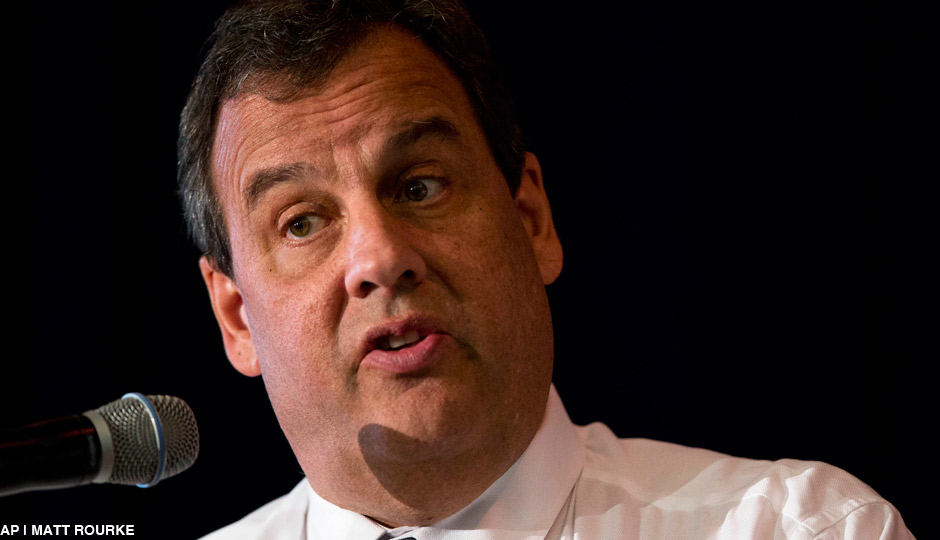 The race was not over until the fat lady man sang, and the crowd went wild … not with cheers, but with loud "boos."
That's what happened yesterday when New Jersey Governor and Republican Presidential candidate Chris Christie attended a derby at Monmouth Park in his home state with the likes of Bill Murray in the audience. When Christie, who presented the awards for the Haskell race, stepped into the Winner's Circle, "It was almost as if when Ivan Drago entered the American boxing ring to face Apollo in Rocky IV, only Christie is an American and New Jersey is his own state for f*ck's sake," according to writer Michael Hayne.
New York Times editor Melissa Hoppert was on hand and captured the moment via Twitter:
N.J. Gov. Chris Christie was just loudly booed when he was introduced in the winner's circle ceremony.

— Melissa Hoppert (@MHoppertNYT) August 2, 2015
---