Fox Show Knock Knock Live Filmed in Fairmount Last Night
Guest hosts Adrienne Bailon and Tyler Posey surprised locals with thousands of dollars.
---
Fox's new show Knock Knock Live filmed in Philly's Fairmount neighborhood last night.
The premise of the show is this: Celebrities knock on the doors of "unsuspecting" civilians and award them a cash prize to help them achieve their goals and dreams. Justin Bieber was knocking on doors on the West Coast, while former Cheetah Girl and current The Real co-host Adrienne Bailon and Teen Wolf star Tyler Posey knocked on doors in Philly.
On Perkiomen Street, the duo surprised Rashuan Williams with a check for $25,000 to continue his community work, and gave him $25,000 from Ace Hardware to complete the renovation on his house. They gave the house at the end of the block $5,000, and then went to the other end of the street to give Jarrett and Hillary Kleppel $1,800.
The Kleppels told me that producers of the show actually knocked on their door about a week earlier to see who wanted to be on the show. They didn't tell them what they would win, only that they needed to be home on July 27th between 9 p.m. and 10 p.m. I was there to snap some photos of the goings-on.
---
HughE Dillon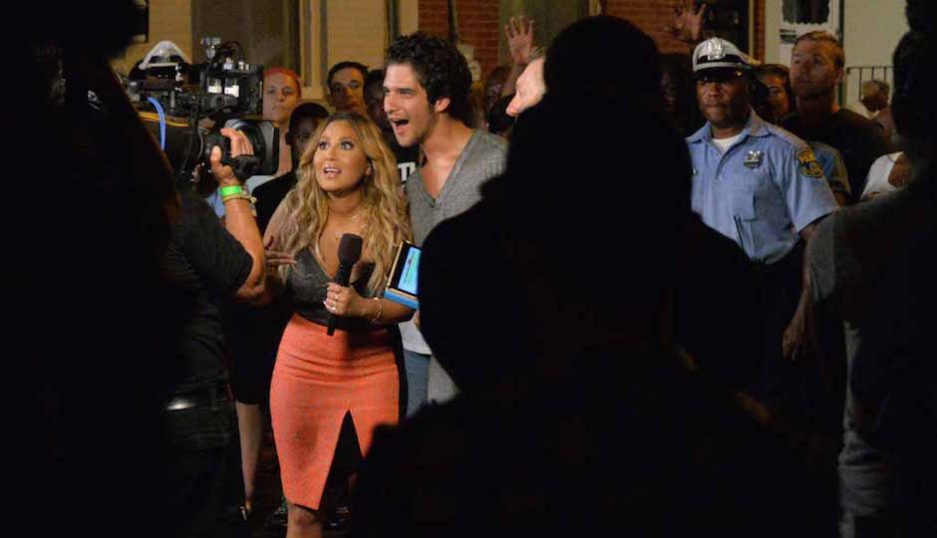 HughE Dillon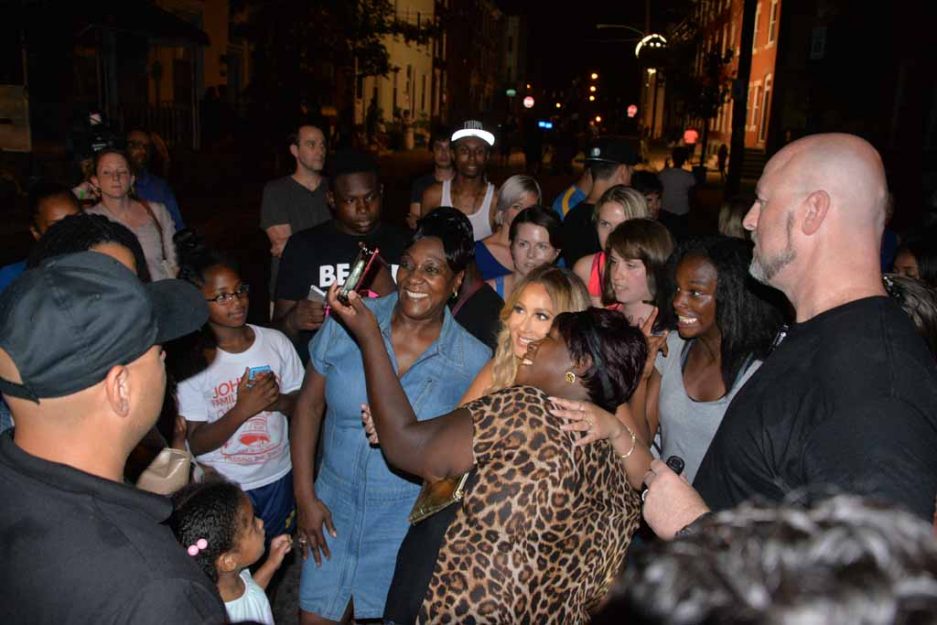 HughE Dillon
HughE Dillon

HughE Dillon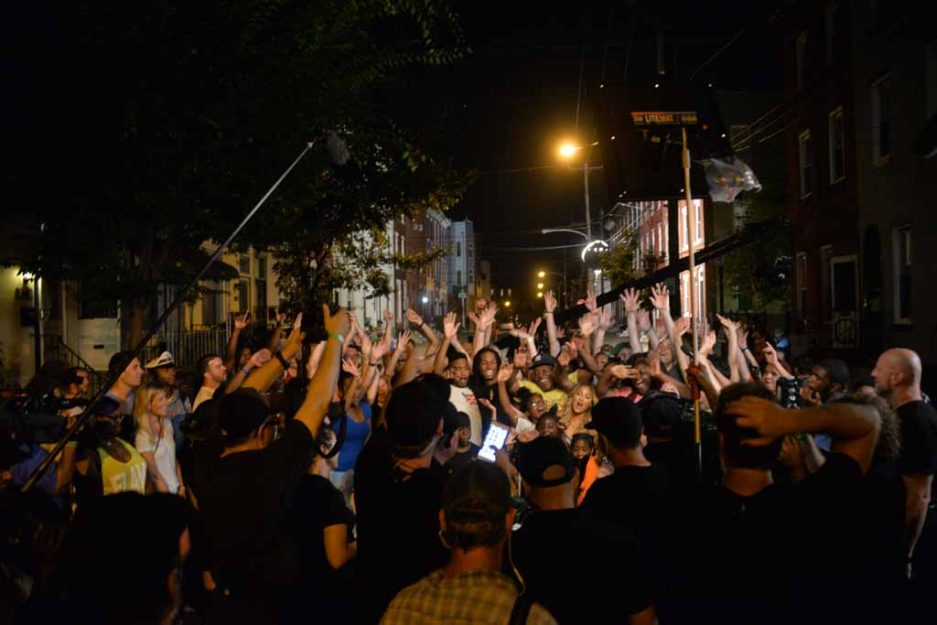 ---
---