PHOTOS: Check Out the Oval Before It's Covered in People
---
After being delayed after yesterday's rain storm, the Fairmount Park Conservancy and Philadelphia Parks and Recreation are ready to officially open Eakins Oval tonight on the Parkway at 5 pm. I stopped by this afternoon to check out the space before the hordes come rushing in.
If you can, try to get there early so you can see the massive mural that's been painted on the ground. Called Summer Kaleidoscope, it was done in collaboration with Mural Arts and Baltimore-based artist team Jessie Unterhalter and Katey Truhn. Unterhalter and Truhn came up with the design and overlooked a team of 10 or 15 Mural Arts artists who laid down the paint—about 15 colors in all. One of those artists, Nathaniel Lee, was kind enough to take me up on a crane to get a bird's-eye view of the mural in all its glory.
The Oval will return with all its staple activities: mini golf on the southwest lawn, oversized chess and checkers, food trucks, ping pong, live music and a cooling spray-down station for the kids. The best part, though, has to be the beer garden, which is decked out with plants and every type of seat and seating arrangement you can imagine. The bar itself is made out of 4,000 bulb crates. You can grab a beer and plop down in a variety of seating arrangements—from a cozy circular formation around a pool of water, picnic tables and even a lineup of loungers. The beer garden is bright, too, with all the chair cushions made up of colors in the mural.
---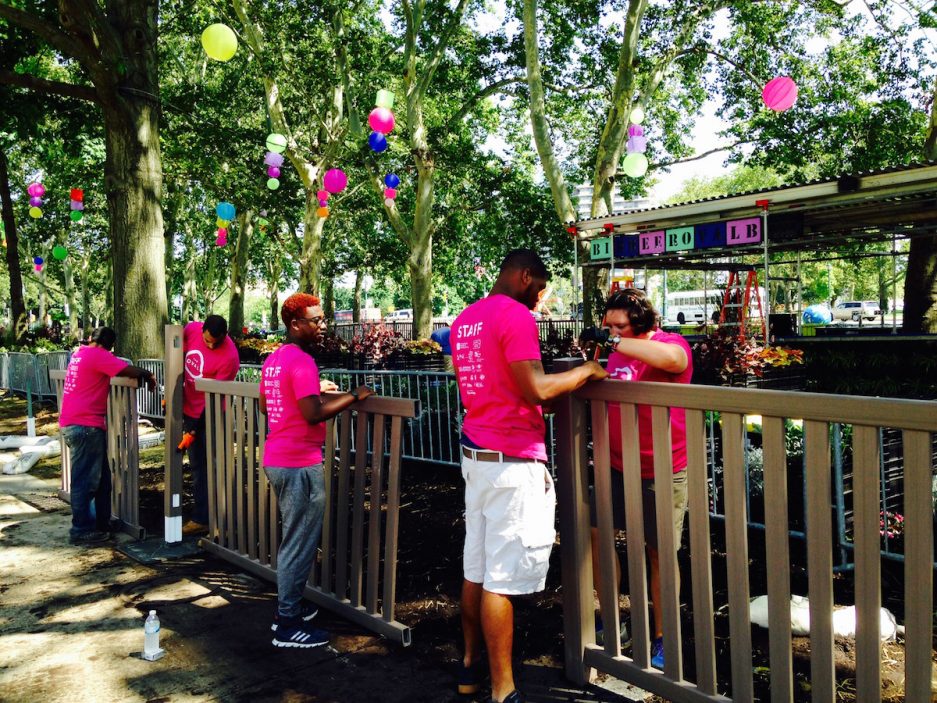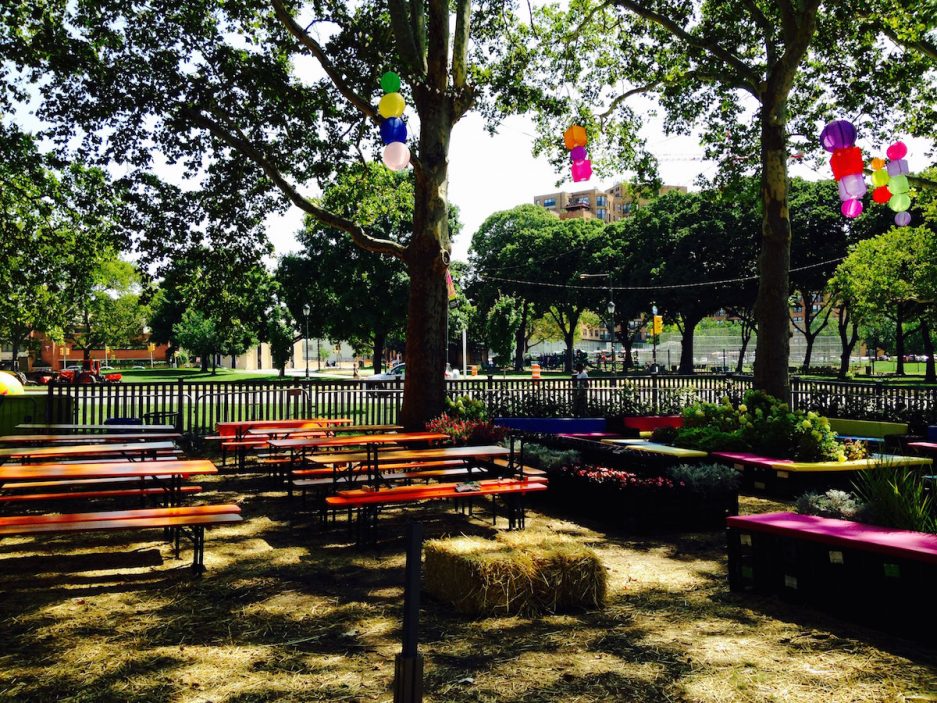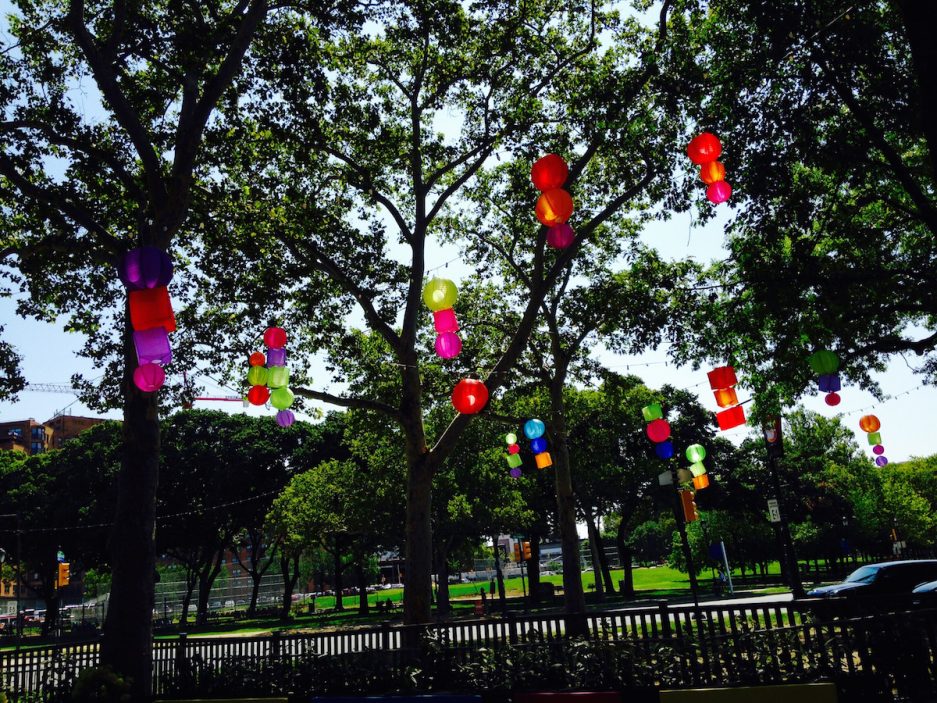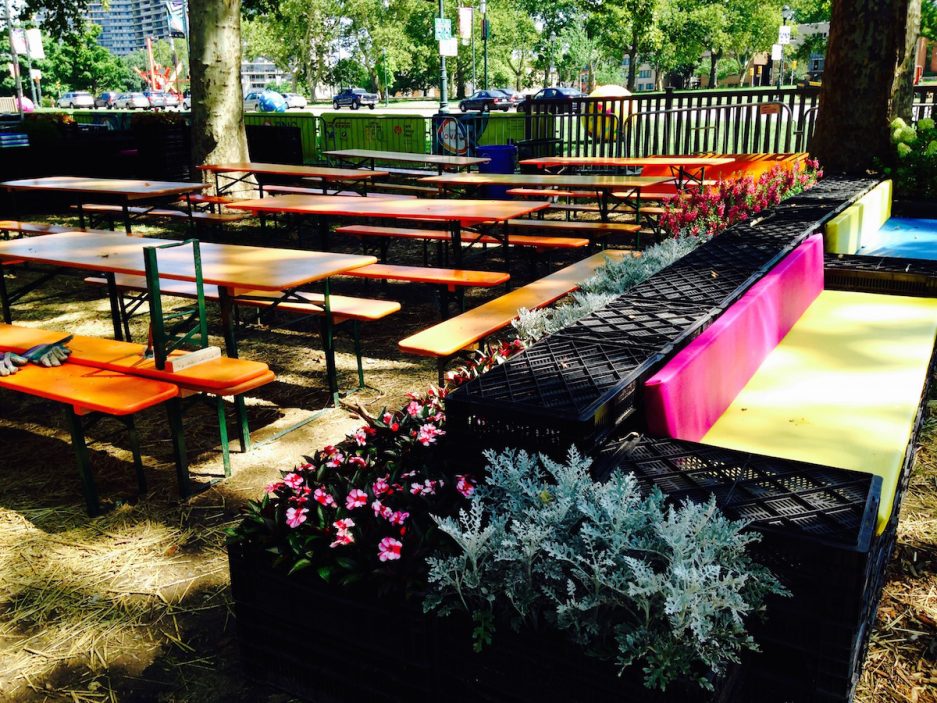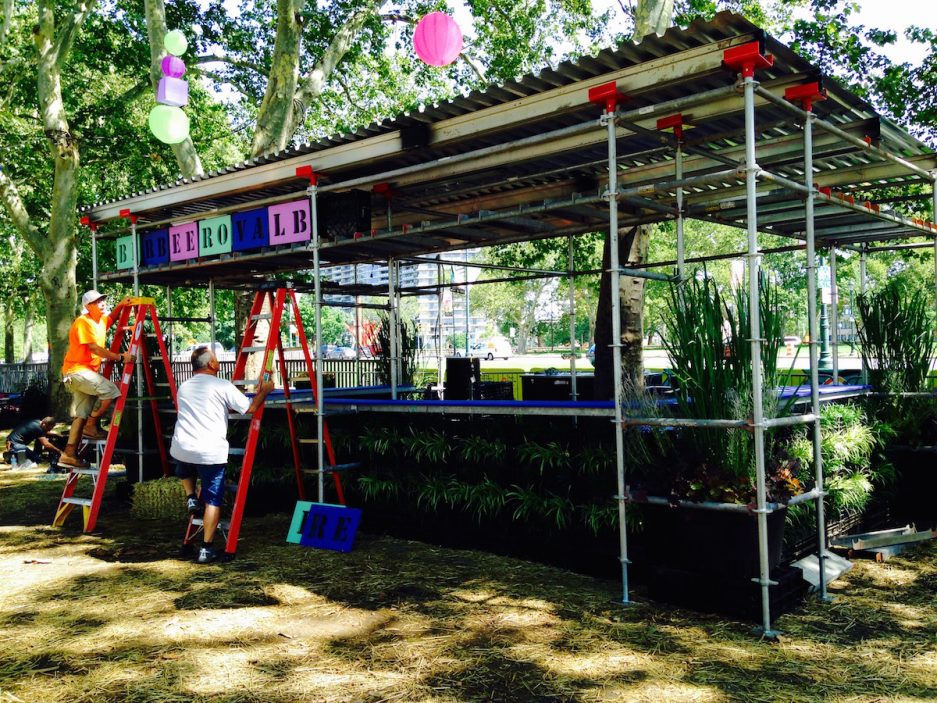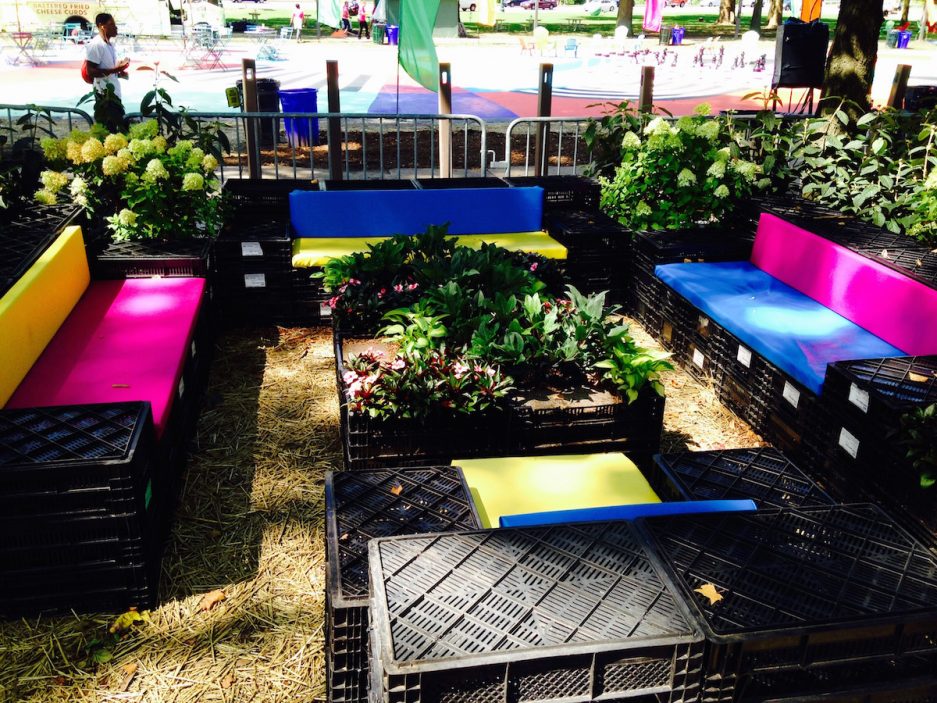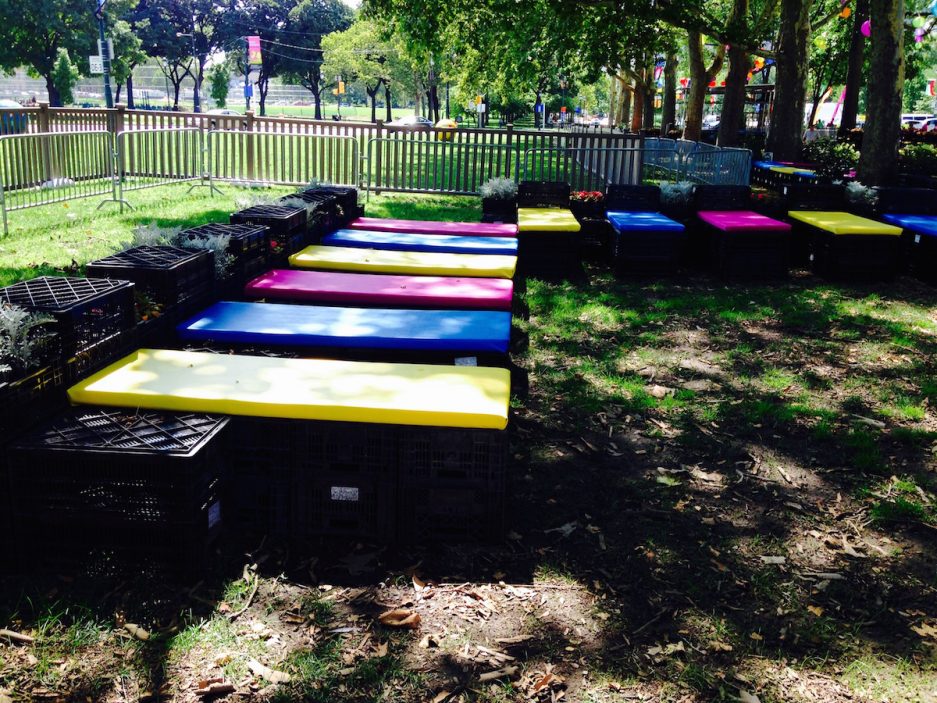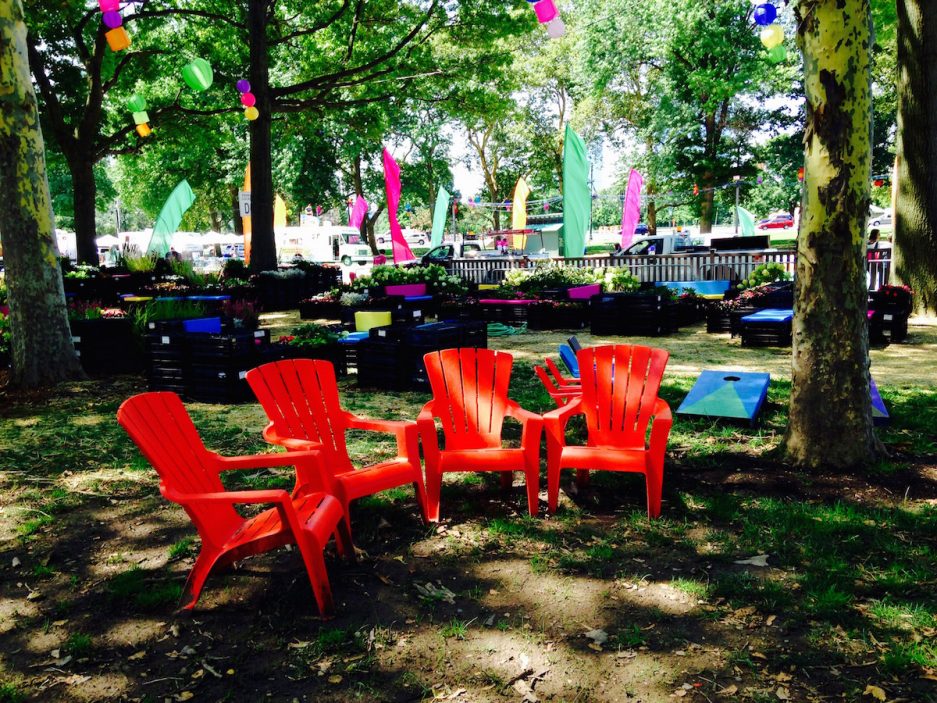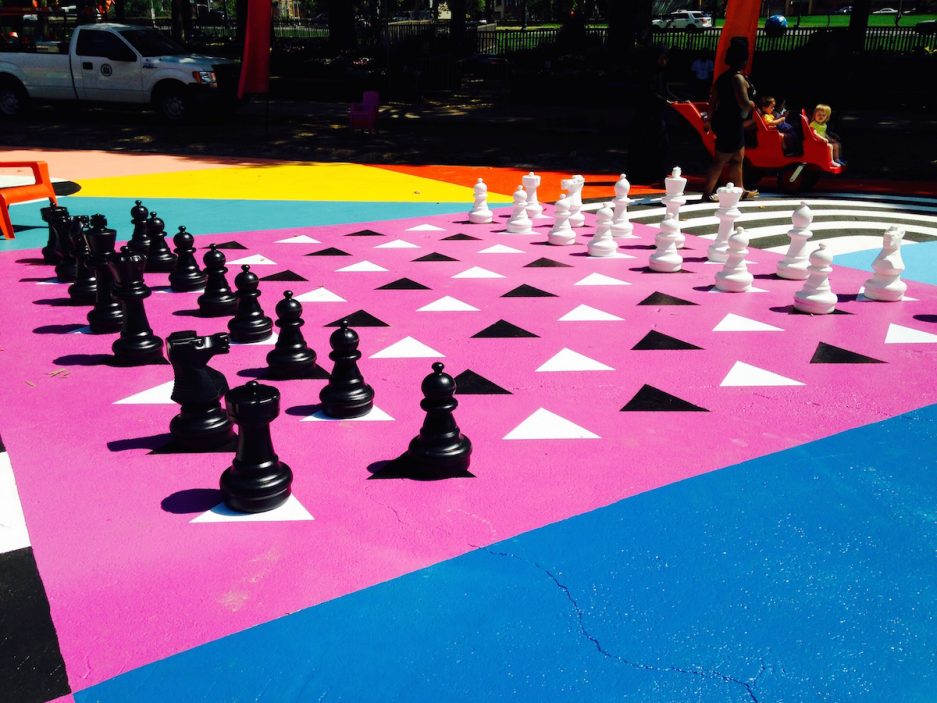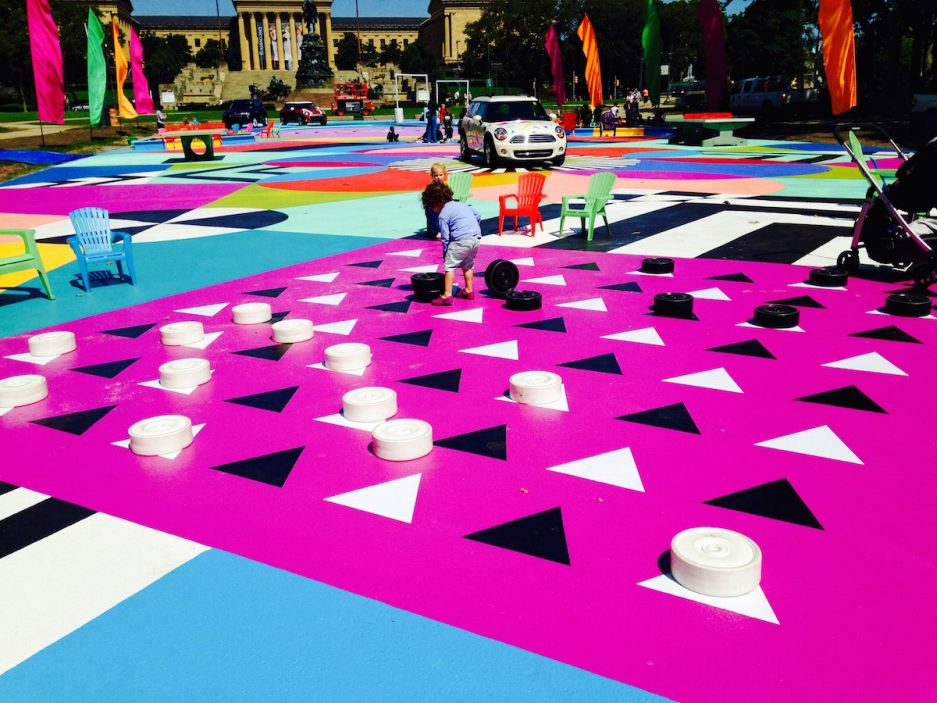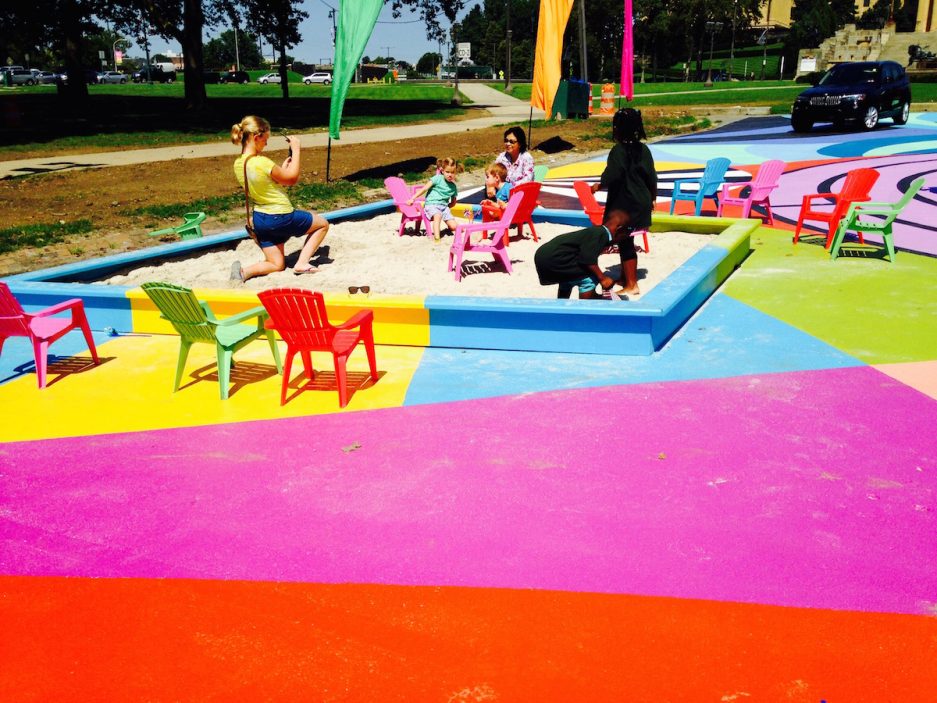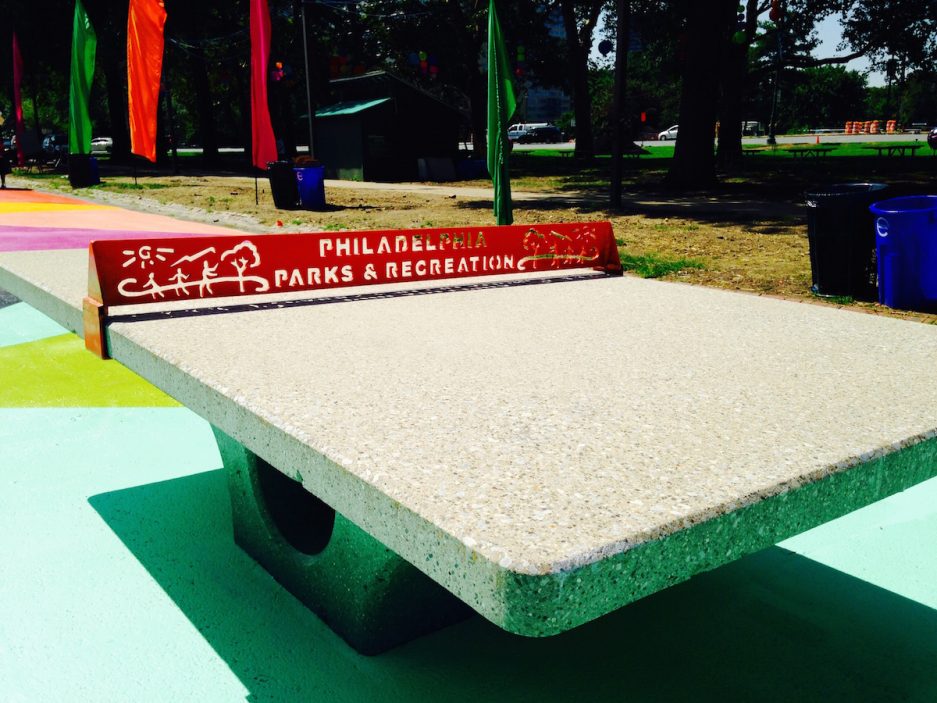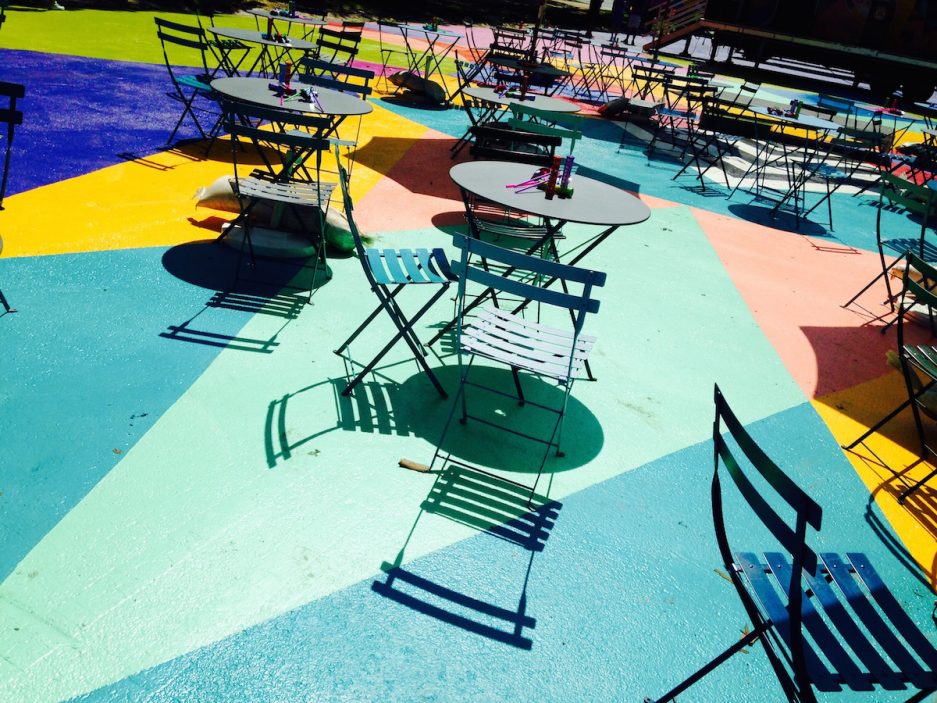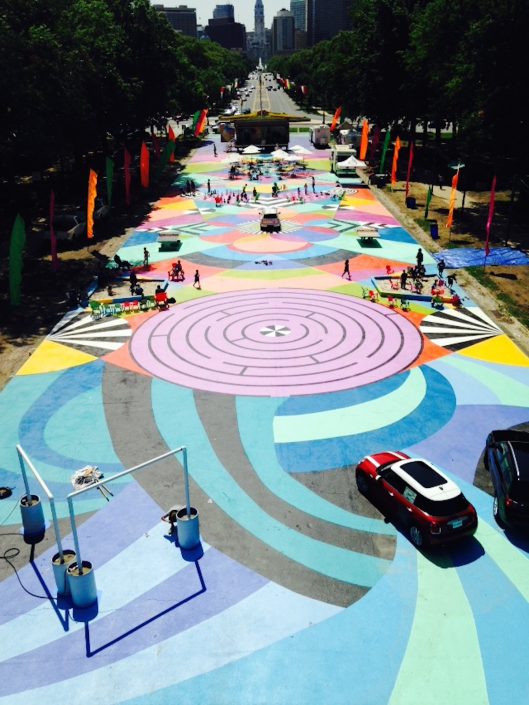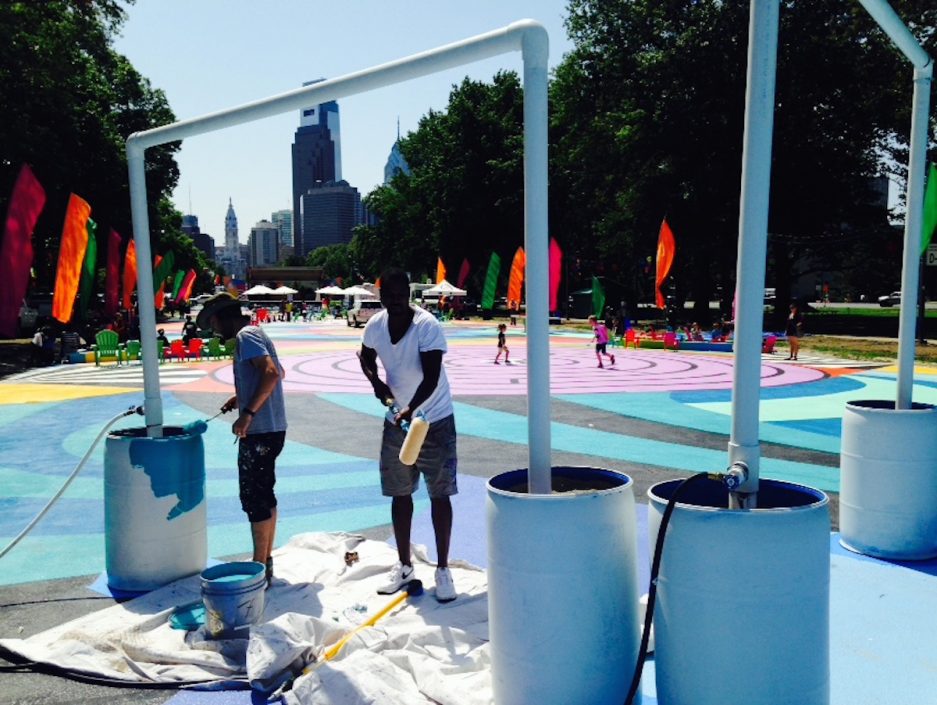 ---
After tonight's grand opening celebration, which will feature live music, a lineup of food trucks and all the activities the Oval has to offer, the regular schedule will kick in. there will be live bluegrass music on Thursday nights, Quizzo pub trivia on Saturday afternoons in the beer garden, after-work dance parties with DJs on Fridays at 5 pm and kids karaoke and face-paining on Sundays. For more on the full schedule, go here. For now, check out some images I snapped this afternoon, and enjoy the Oval before all the people come crowding in.
---