Comics: Evildoers Must Now Fear Philadelphia's Newest Superhero, The Black Hood
Philadelphia has a new superhero. Longtime Philly writer Duane Swierczynski has re-imagined 1940s hero the Black Hood as a disfigured Philly cop.
---
In his first incarnation in the 1940s, The Black Hood was at first a NYPD detective who was framed for a jewelry store robbery by arch-villain The Skull. Upon release he was shot and left for dead by his nemesis, only to be nursed back to health by a hermit — who trained him to the The Black Hood, vigilante hero.
In the new Black Hood, out today from Archie Comics' imprint Dark Circle Comics, the hero is a disfigured Philadelphia police officer, who assumes the role after killing the previous Black Hood while on patrol. He's also addicted to painkillers. Sounds like a superhero fit for the City of Brotherly Love.
The old Black Hood went through several incarnations since the 1940s, with the Hood being retconned into a family tradition and later, in Impact comics, a Bonnie McBurger franchisee who acquired a magic hood that compelled him to fight crime. DC Comics even began licensing the Black Hood and made him a former Detroit criminal.
It's safe to say the new Black Hood tale is a bit different. And with good reason: It's penned by longtime Philadelphia nonfiction, noir and comics scribe Duane Swierczynski. The new Black Hood — Officer Gregory Hettinger — goes to a report of four men with guns. As he turns the corner, he's shot by one of them. He fires off a round in return and blacks out.
When he comes to, he finds out he killed notorious Philadelphia vigilante the Black Hood — and the shot he took in the head disfigured half his face. The former pretty boy has to deal with his new disfigured face, as well as re-learn how to talk, when he returns to the police force.
When the Percocets he takes can't dull the pain, he steals pills from a dealer. At the end of the first issue, Hettinger — wearing the Black Hood's old mask, a welcoming back gift from his partner — descends on a group of vigilantes who are robbing a man of his wallet. Origin story complete!
It's a solid debut issue, a nice set-up for an ongoing feature. But what makes the book of real interest locally is how Philadelphia it is. Hettinger lives in the Northwood section of Frankford. The opening shootout happens at Broad and Mulberry streets — a street with a school at the corner, which plays into the story. After he's shot, Hettinger is interviewed by Action News. The backgrounds, with artwork done by Michael Gaydos, looks like Philadelphia. This is a real Philadelphia the Black Hood lives in.
Swierczynski — who grew up in Frankford — has long mined Philadelphia for his work, and Black Hood might be his best mining yet. In addition to his novels, he penned the multi-issue Punisher story arc Six Hours to Kill, where Frank Castle is injected with a poison that will take effect in six hours. (He also did a memorable one-shot comic, where The Punisher is in the ocean off Wildwood Crest.)
The Black Hood is the start of Archie Comics' Dark Circle Comics line, which deviates from the stories typically found with the gang in Riverdale. For instance, it contains the first f-bomb in Archie Comics history. And it has stories you'd generally expect in grittier comic imprints. The first issue is getting good reviews. "The industry may not realize it yet," Den of Geek's Chris Cummins writes, "but Dark Circle Comics just became a major player." Entertainment Weekly even plugged it.
This isn't Superman walking through Philadelphia. This is a superhero comic that captures gritty Philadelphia in the first issue. Let's hope it goes on for a long while.
The Black Hood is a monthly. The first issue is available today; the next issue will be out March 25th.
---
Black Hood No. 1 covers
Courtesy Archie Comics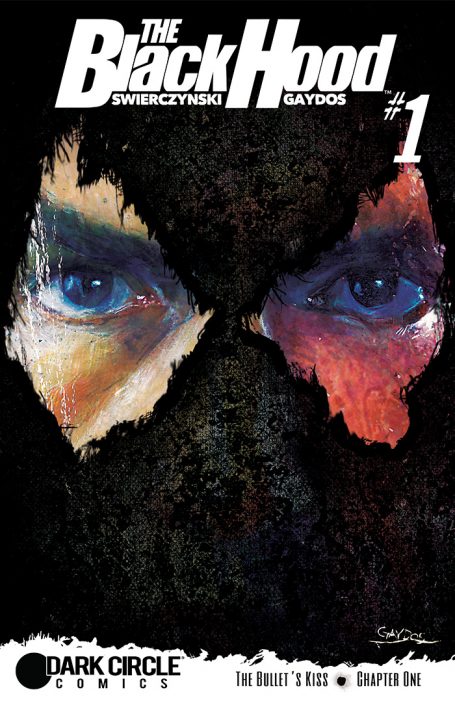 Courtesy Archie Comics

Courtesy Archie Comics

Courtesy Archie Comics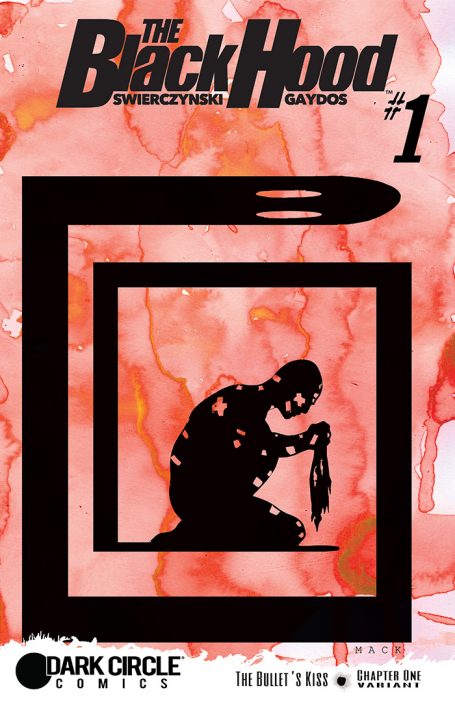 Courtesy Archie Comics

Courtesy Archie Comics
---
---