LAST NIGHT: Braving The Book of Mormon Rush Ticket Crowd at the Forrest Theatre
---
It's the hottest ticket in town, but 20 lucky guests on Thursday night won the opportunity to purchase $27 rush tickets to the Philadelphia engagement of Broadway's The Book of Mormon, playing at the Forrest Theatre. We were there to capture the scene.
Eager theater missionaries showed up outside the box office as early as 4:30 p.m. to enter the drawing. At first, the crowd was modest, but as the minutes ticked down to the lottery, the crowd grew, and grew … and grew. In total, approximately 100 entries were received for Thursday night 's performance of the Tony Award-winning best musical by the creators of South Park.
---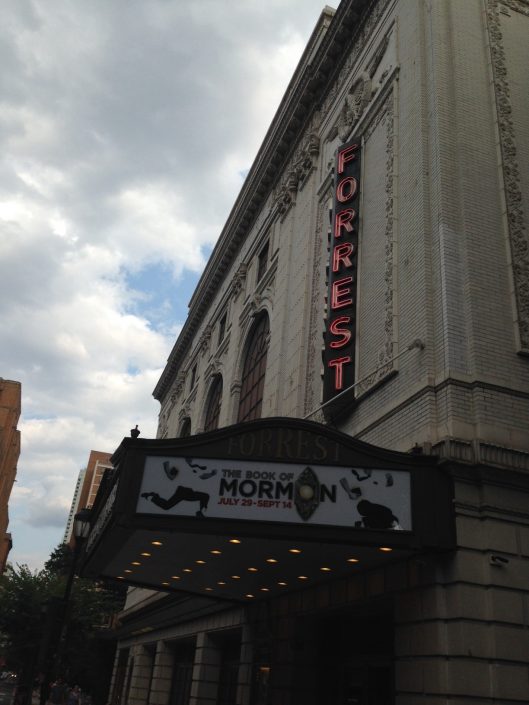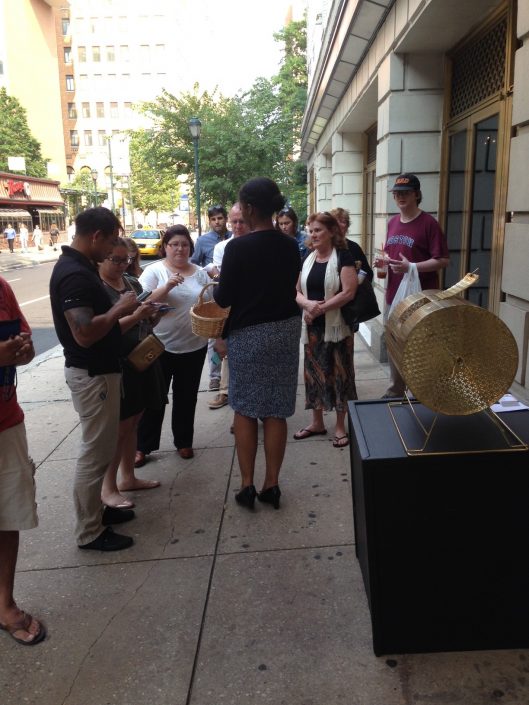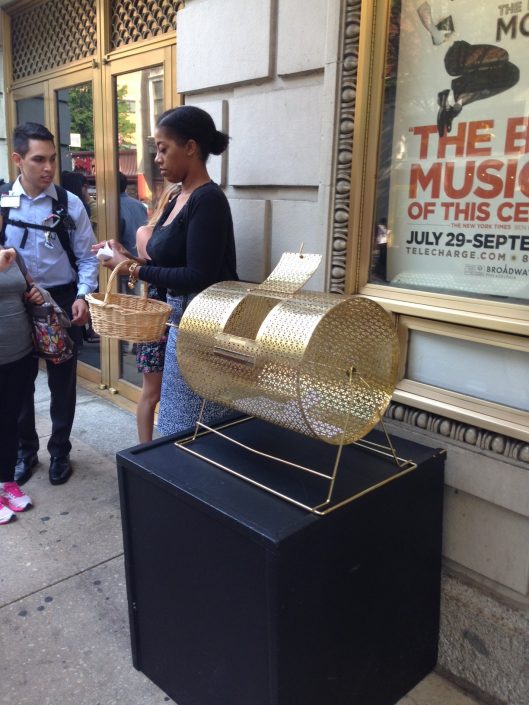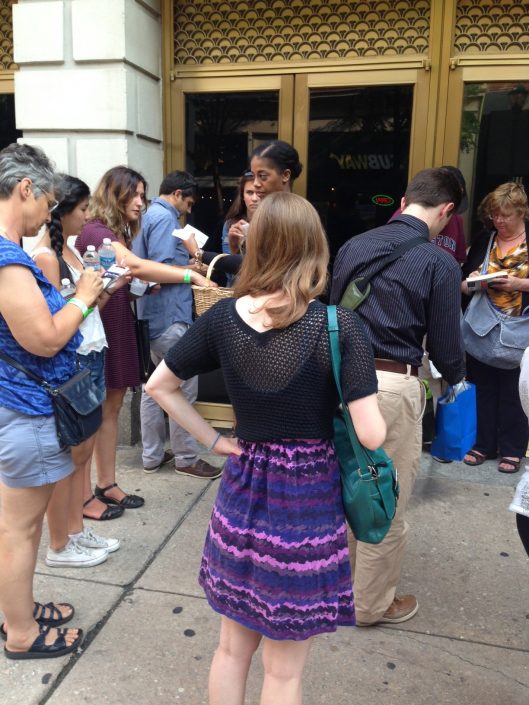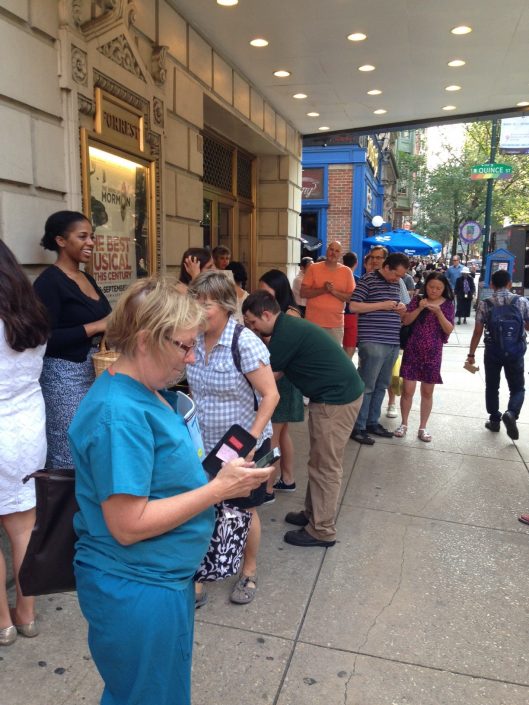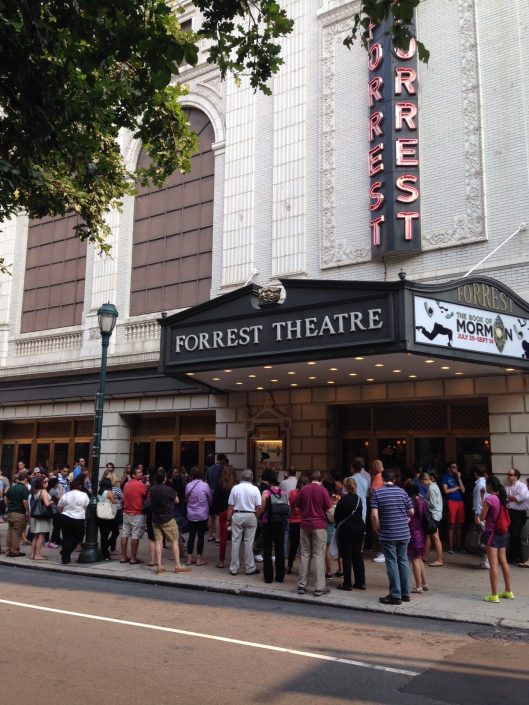 ---
For those that did not win, there's no need to shout "Hasa Diga Eebowai" (you'll need to see the show to get the reference) because there's good news: it runs in Philadelphia through September 14th, and it is not sold out (despite rumors.) Every performance offers the rush ticket lottery. If you're interested, two-and-a-half hours before curtain, show up to the Forrest Theatre and fill out an entry form. Then, two hours before the curtain, names are called. If you're lucky, you can purchase up to two tickets for $27.
You can also track all the Mormon fun on social media: Check out hashtags #LoveMormon and #BwyPhl, and follow @KimmelCenter on Instagram and Twitter.
---