PHOTOS: Calvin Harris and Co. Drop the Bass for Wired Fest Fans
Iggy Azalea, Diplo, and Calvin Harris entertain a hype crowd at Festival Pier
---
The alcohol- and drug-induced mayhem that was Wired Fest was a huge hit — with music, booze and other clearly observable extra-curricular activities. Hosted by local hip-hop station Wired 96.5, thousands packed the Festival Pier Friday to see artists perform with the Delaware River as their backdrop. The show's first big artist, Iggy Azalea, had the audience swaying to hits "Fancy" and "Work." The Australian-born rapper was actually one of the strongest sets of the day, and the only artist who wasn't behind a movie-theater-screen-sized DJ table.
Diplo began his set just as it was getting dark, and the non-stop flashing images from his large projection screens demanded attention. There were a few original songs, but the bulk of the L.A.-based DJ's set was mixed with snippets of popular songs and a dose of heavy bass. In between songs, Diplo would ask for his weed smokers to light up, his bubble-butt girls to twerk, and his badass bitches to get ratchet. The audience was more than happy to oblige. A highlight of the night was audience members being called on stage for "Turn Down for What?"
In the brief cool-down before Calvin Harris came on stage, the crowded Pier grew restless. With a darkness now over the festival, a roar of applause erupted when the opening notes of "Feel So Close" rang out. Calvin Harris went right into a fast and loud set. Harris followed Diplo's format of keeping the crowd's attention with short clips of popular songs, again with an emphasis on bass. My ears are still ringing from all the thumping.
Check out my photos from the night below: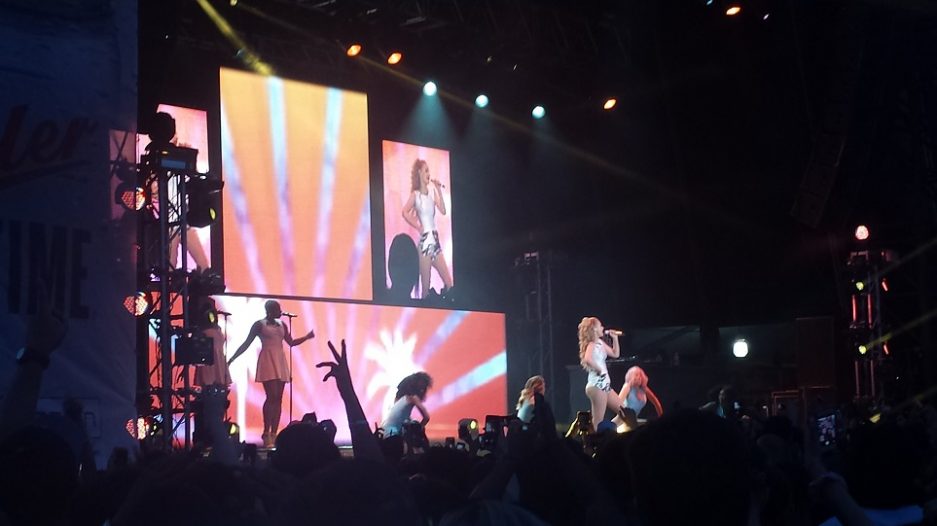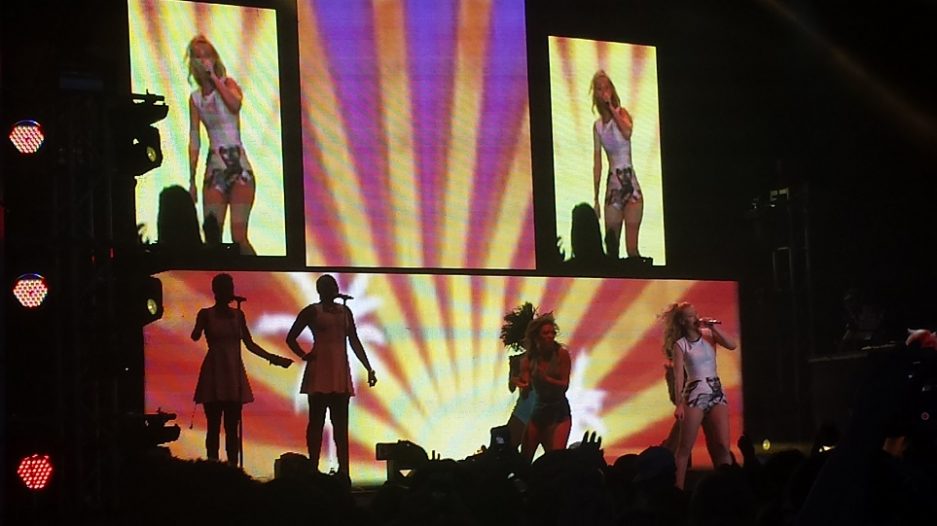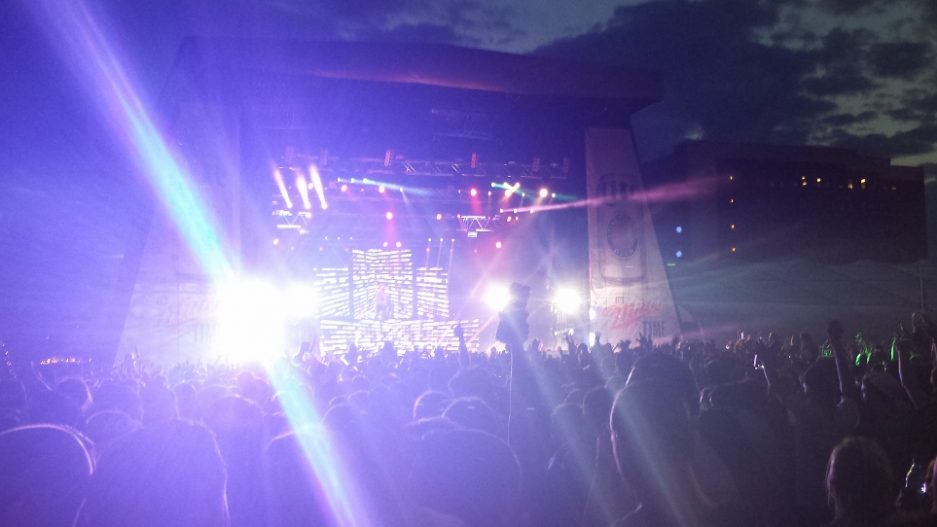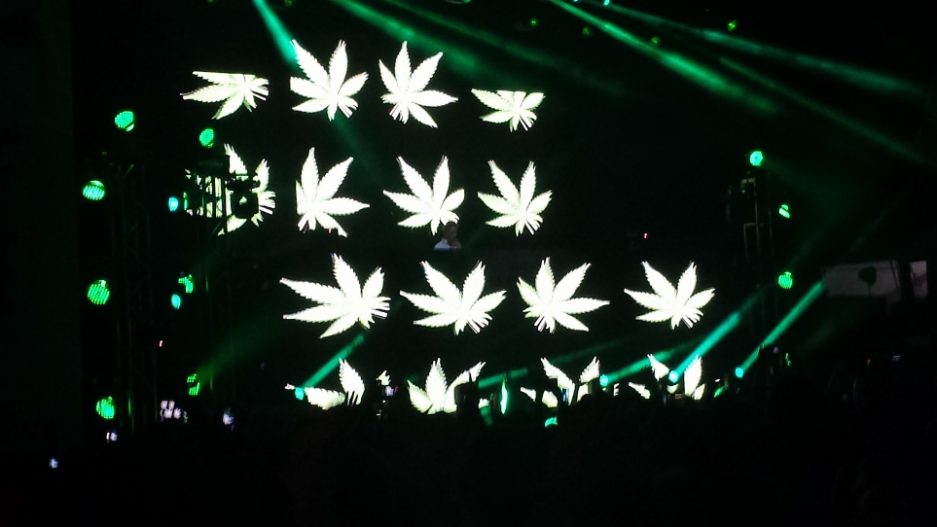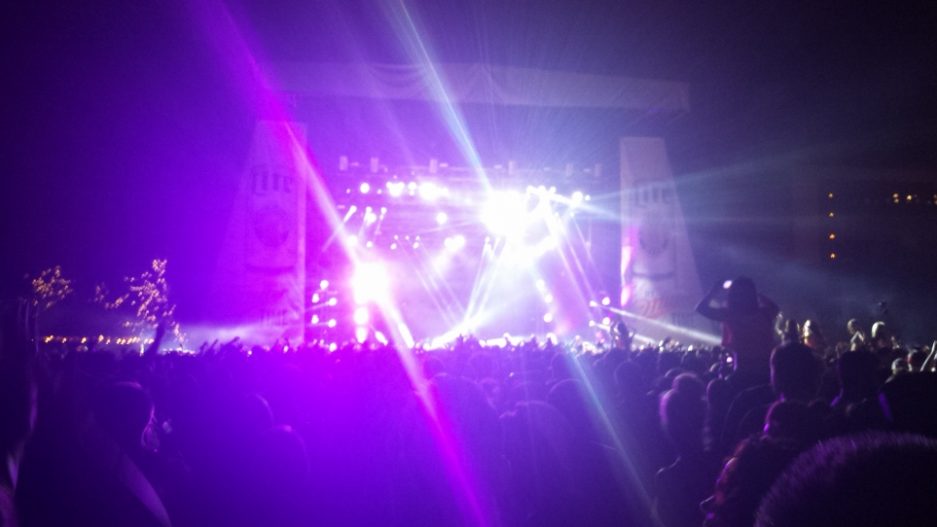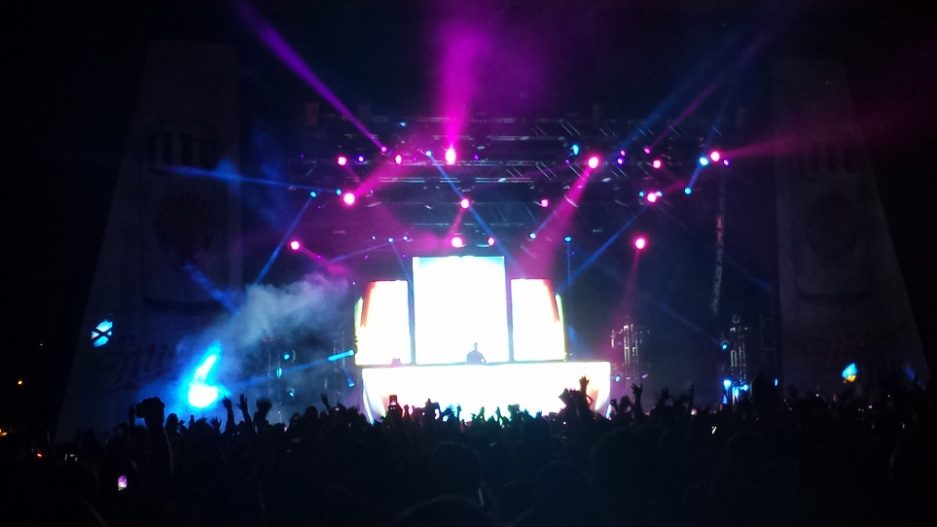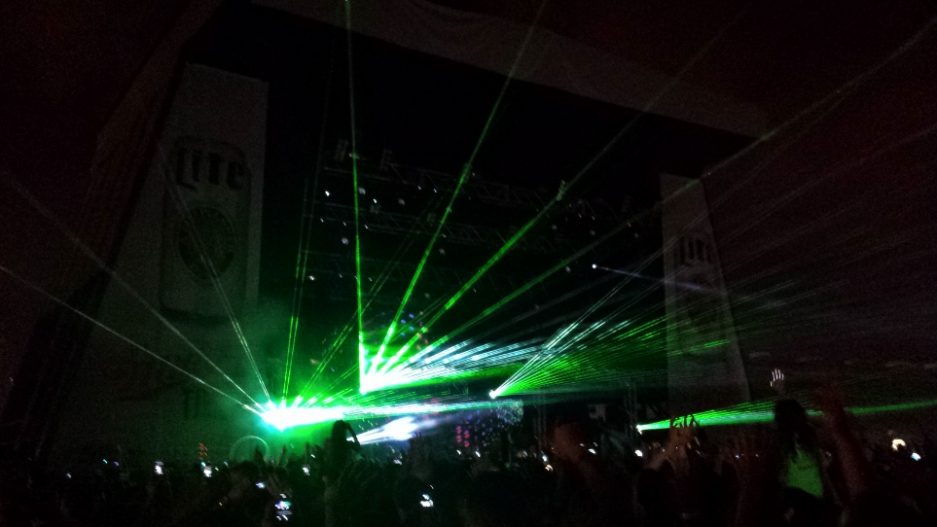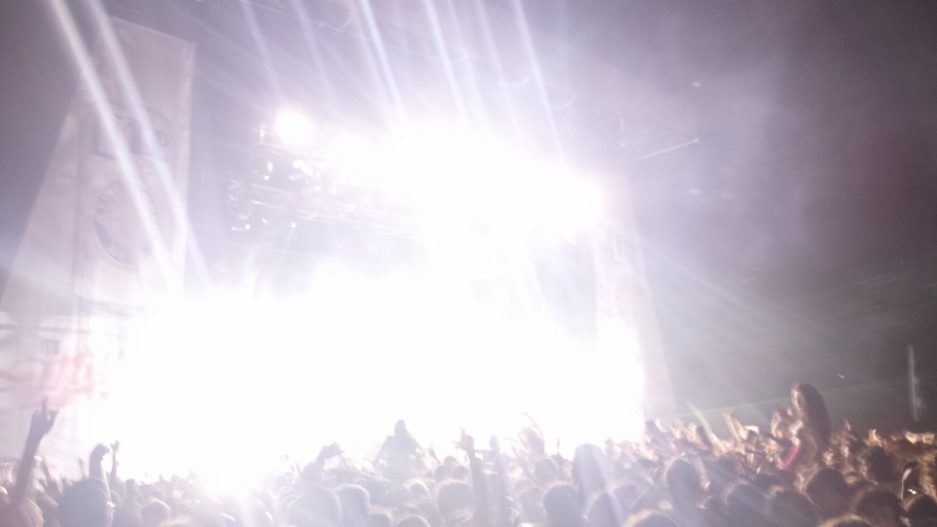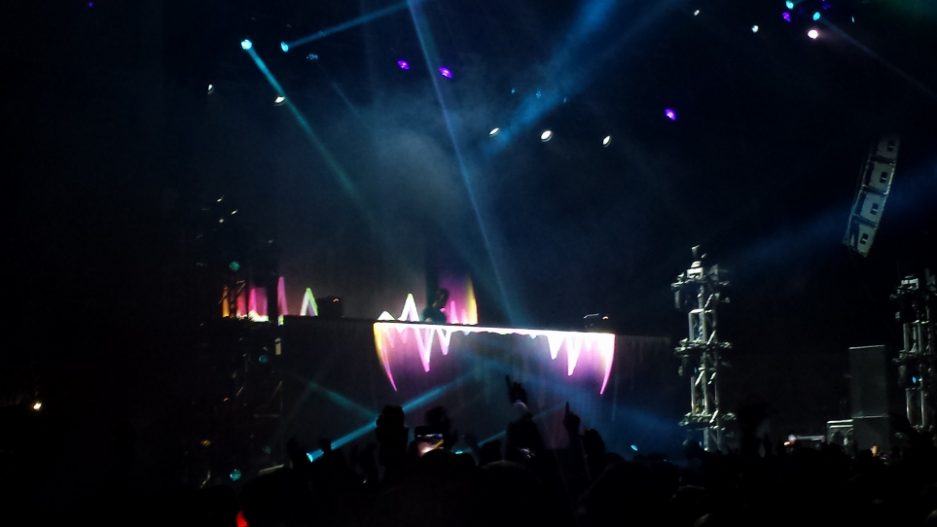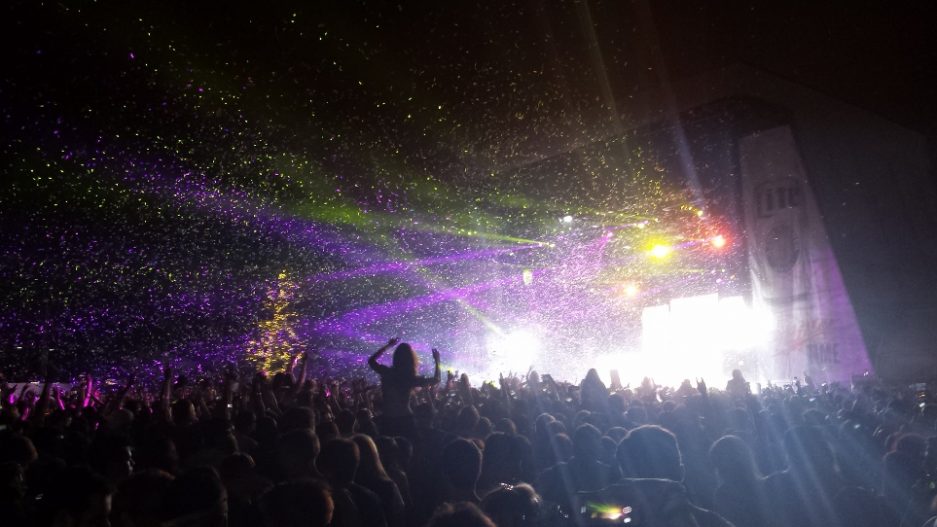 ---