Your Culinary Adventure Awaits in Cumberland Valley, Pennsylvania
When you make plans for vacation, food plays a part. Perhaps you pick out the restaurants first and then fill in activities around those dining destinations. Or maybe you like to seek out the casual, low-key spots where locals gather — relaxed retreats that require neither a reservation nor dressy attire. Whatever your attitude toward vacation dining and culinary pursuits, you'll find places to suit your style in Cumberland Valley, Pennsylvania. Located only two hours west of Philadelphia, Cumberland Valley offers history, outdoor adventure, and a host of food-related surprises.
For the Food and Wine Connoisseur
When in Carlisle, the dining options abound. With approximately 30 restaurants within the area, Carlisle offers tried-and-true favorites and up-and-coming hot spots. Make sure your list includes Brick Kitchen & Bar and 1794 The Whiskey Rebellion. Both of these new places have a seasonal focus with simple, fresh foods and specialty craft cocktails.
For nightly accommodations, reserve a room at Carlisle House Bed & Breakfast. The 19th-century home is located in the downtown historic district of Carlisle. Breakfast begins with English teas, coffee, juices, fruit, breads, and muffins. The inn is known for its quiches, which include such international-inspired offerings as an Italian quiche with fennel sausage and asiago or fontina cheeses and a Norwegian quiche with smoked salmon and dill. The bountiful breakfast provides fuel for exploring downtown's tree-lined streets, historic buildings, and local shops.
Make lunch reservations for Camellia's Sin Tea Room & Gift Shop. Don a hat from the assortment on the wall, take a seat on the patio, and enjoy a seasonal full tea menu including salads, scones, sandwiches, soups, and desserts. Choose from a selection of teas, and make sure to take a sip of the local favorite called Snowflake. Afterward, browse the gift shop, which stocks jewelry, hats, tea sets, and tea accessories.
If you'd like to expand your culinary knowledge, check out the lineup of hands-on cooking classes at The Kitchen Shoppe & Cooking School. With more than 40 years of experience, the school is known for its seasonal offerings — think ice cream making or grilling techniques for the summer. Or if you want to do a little kitchen shopping, the shop is the go-to resource for gadgets, cutlery, bakeware, and utensils.
Later in the evening, visit Castlerigg Wine Shop located in a building from the 1890s in historic downtown Carlisle. The shop partners with local wineries to offer customers a taste of Pennsylvania wines. Taste a selection of local wines with a flight of five or eight, or enjoy a pre-dinner glass at the shop's wine bar. Craft-beer enthusiasts can stop by locally owned and operated Molly Pitcher Brewing Co. The tap room offers a wide variety of beer styles including IPA, kolsch, wit, porter, and stout.
Dinner is just around the corner at Trattoria Piatto. The restaurant serves traditional Italian comfort food — pizza Margherita, lobster ravioli, tiramisu — in a fine-dining atmosphere. Fresh, local ingredients elevate the simple, handmade dishes. The 1860s Victorian townhome offers an intimate setting with dining options in the conservatory and parlor or outdoors on the patio.
For those in Search of Casual Cuisine
Located in New Cumberland, which borders the Susquehanna River, The Loft Eatery is known for fresh food at affordable prices. The restaurant prepares plate after plate of homemade dishes for breakfast and lunch. Don't miss the weekly specials. Expect filling, simple fare — French toast, oatmeal, omelets, home fries — served in a no-frills setting.
The nearby West Shore Farmers Market offers fresh fruits, vegetables, meats, cheeses, and baked goods. The Shoppes "Upstairs at the Market" is a collection of boutiques carrying designer clothes, jewelry, and accessories. The 60,000-square-foot market is the ideal location to purchase a snack, a gift, or a homemade pet treat for your four-legged traveling companion.
Drive north along the river on Front Street for lunch at Kristy's Whistle Stop in Enola, only three and a half miles away. The retro grill has a '50s atmosphere. Messy burgers, foot-long hot dogs, and crispy onion rings make for a fun summertime meal. Don't forget to leave room for dessert. Kristy's is a local favorite for ice cream cones, milkshakes, sundaes, and banana splits.
For an educational afternoon, nearby Camp Hill and Lemoyne offer a couple of options. Cornerstone Coffeehouse, located in the heart of downtown Camp Hill, offers a stellar lineup of coffee creations and baked goods, and live music on the weekends. It also plays host to cooking classes, many of them internationally influenced, such as Chinese, Caribbean, and Sicilian. About a mile away in Lemoyne, Tastealotta stocks a selection of fine olive oils and balsamic vinegars and practices the process of "taste before you buy." The shop also offers culinary classes, such as mozzarella making.
When happy hour strikes, head to Duke's and drink a craft beer on the deck overlooking the Susquehanna. The laid-back atmosphere is family friendly. Order some buffalo wings and a crab pretzel for the table and enjoy an evening by the river.
For details and directions on these dining destinations — and many more culinary finds in Cumberland Valley, Pennsylvania — click here.
---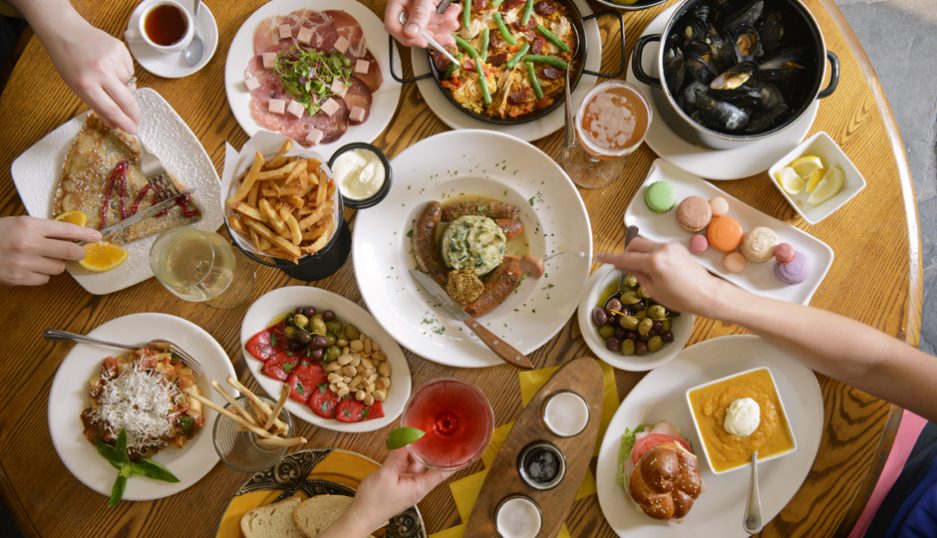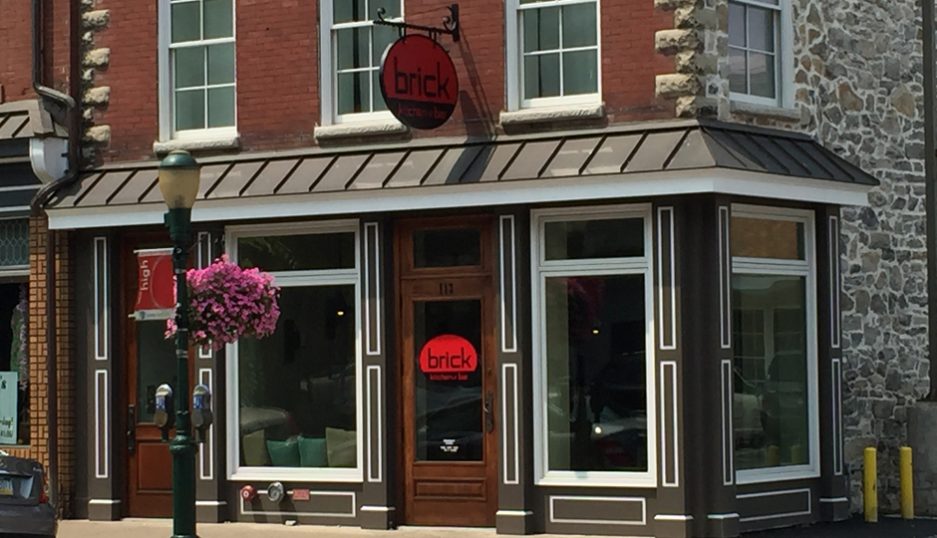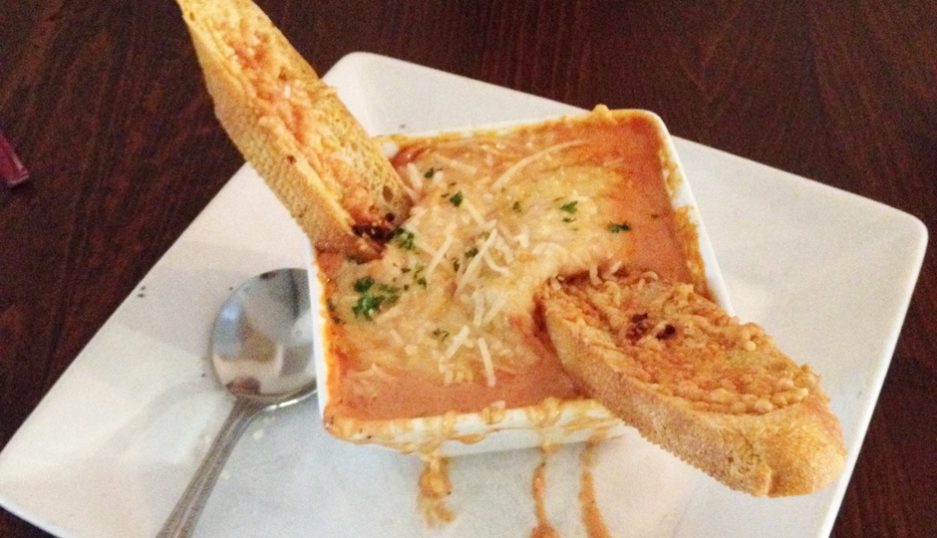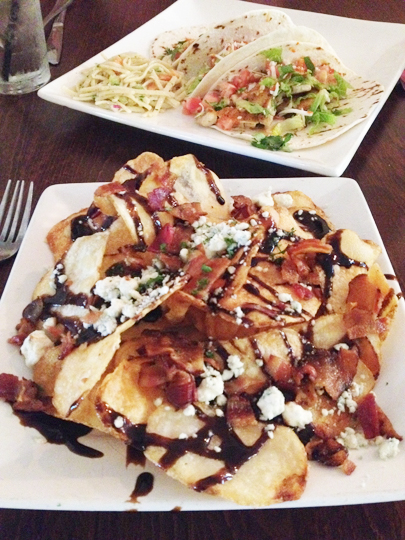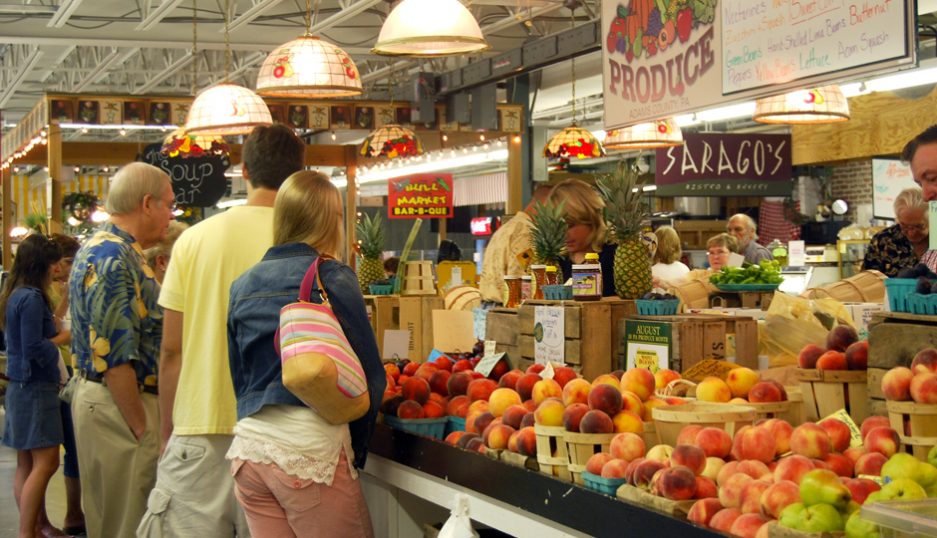 ---
This is a paid partnership between Cumberland Valley Visitors Bureau and Philadelphia Magazine's City/Studio
---