3 Signs It's Time to Consider Transferring Universities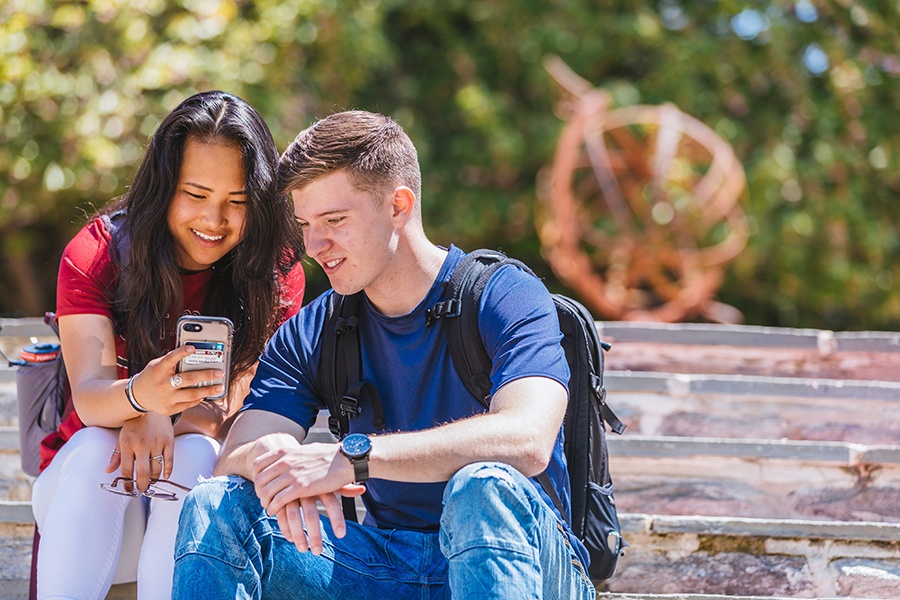 Researching, applying and enrolling in college takes considerable time, expense and effort. Going through the process all over again? The prospect may make many potential transfer students and their families think twice.
However, the short-term inconvenience is well worth it when a transfer could help achieve a long-term goal, says Angela Rowe McDonald, Ph.D., LPCS, NCC, dean of the School of Health Studies and Education at Saint Joseph's University and a former family and college counselor. "Ultimately, the end goal is to complete college and have a degree that's meaningful," she says. "There's a lot of maturity that comes with making the decision to say, 'Ultimately, this is not the right place for me.'"
When helping your college student decide whether to transfer, let these three key factors provided by McDonald help guide the answer.
1. New Academic Interests
"Sometimes students come to school with an idea in mind of what they want to do for their career, and through exposure to courses, new ideas and faculty with different research interests, they become aware of other options that maybe they didn't know of at the very beginning," McDonald says. "That can be a very productive reason to transfer."
Although transferring to a new program can advance long-term growth, the change often delays graduation by a semester or more, especially for transferring juniors and seniors. To minimize the disruption, transfer students should look for schools like Saint Joseph's University that accept block transfers. The policy makes it very easy for students—including those who've earned associate degrees—to satisfy general education requirements.
"It's a really forward-thinking idea because it takes a whole set of the student's courses and counts them towards a set of courses at St. Joe's, rather than looking at them course by course," McDonald says. "The policy tries to maximize the credits that a student could come to St. Joe's with, and St. Joe's still feels confident that the student has a strong foundation in the liberal arts."
For those going from community college to a four-year school, students should also look at what's called an "articulation agreement" between the two universities. "The two campuses have negotiated with each other and determined a pathway to facilitate that transfer," McDonald says. "It makes the transfer process very smooth."
2. A Personal Change
"When I was a college counselor, the thing I saw students struggle with the most wasn't necessarily academics and a campus not being a fit from an academic point of view. It was more about family situations, finances, social relationships," McDonald says. "Those are all incredibly important developmentally to a traditional-age college student and even for nontraditional college-age students and influence whether or not the college experience is meeting expectations."
"[However,] If I were to offer some guidance to someone considering a transfer, I would want to make sure that the transfer situation was happening because of a connection to broader, long-term goals and not a knee-jerk reaction to something more transient, like one bad class or a relationship breakup," McDonald says.
3. Lacking Connections on Campus
Ultimately not every campus is right for every student, but it's not always apparent at first whether that's the case.
"Sometimes, what initially feels like it might not be a fit could end up not working out as hoped," McDonald says. "Each individual needs to ask themselves really thoughtful questions about what it would mean to transfer, what they would be losing, what their original expectations were, and whether those were realistic or not." Talking with a college counselor can help answer those questions, as an important part of their role is to support a college student's wellbeing.
To get a good idea of whether a new campus would provide a better fit, students should reach out to an admissions counselor and attend a virtual information session or virtual open house. This will help get a feel for the college and its community, McDonald says.
How to Ensure a Successful Transfer Experience
Once on campus as a transfer, students should take the time to reach out to professors, meet with advisors, and exchange contact information with classmates to build community connections just like traditional freshmen would. Some campuses also have dedicated student centers or groups for transfer students to help ease that transition.
"Connecting with the resources that campuses offer outside of class is a really important step," McDonald says. "At St. Joe's, students say over and over again how a faculty member taking the time to just sit with them and help them understand something made a world of difference. It helps them to feel both emotionally connected and academically successful."
Learn more about Saint Joseph's University's transfer-friendly programs that make it easy for all learners to reach their personal, academic and professional goals.
This is a paid partnership between Saint Joseph's University and Philadelphia Magazine's City/Studio
---