The Pennsylvania Center for Dental Implants and Periodontics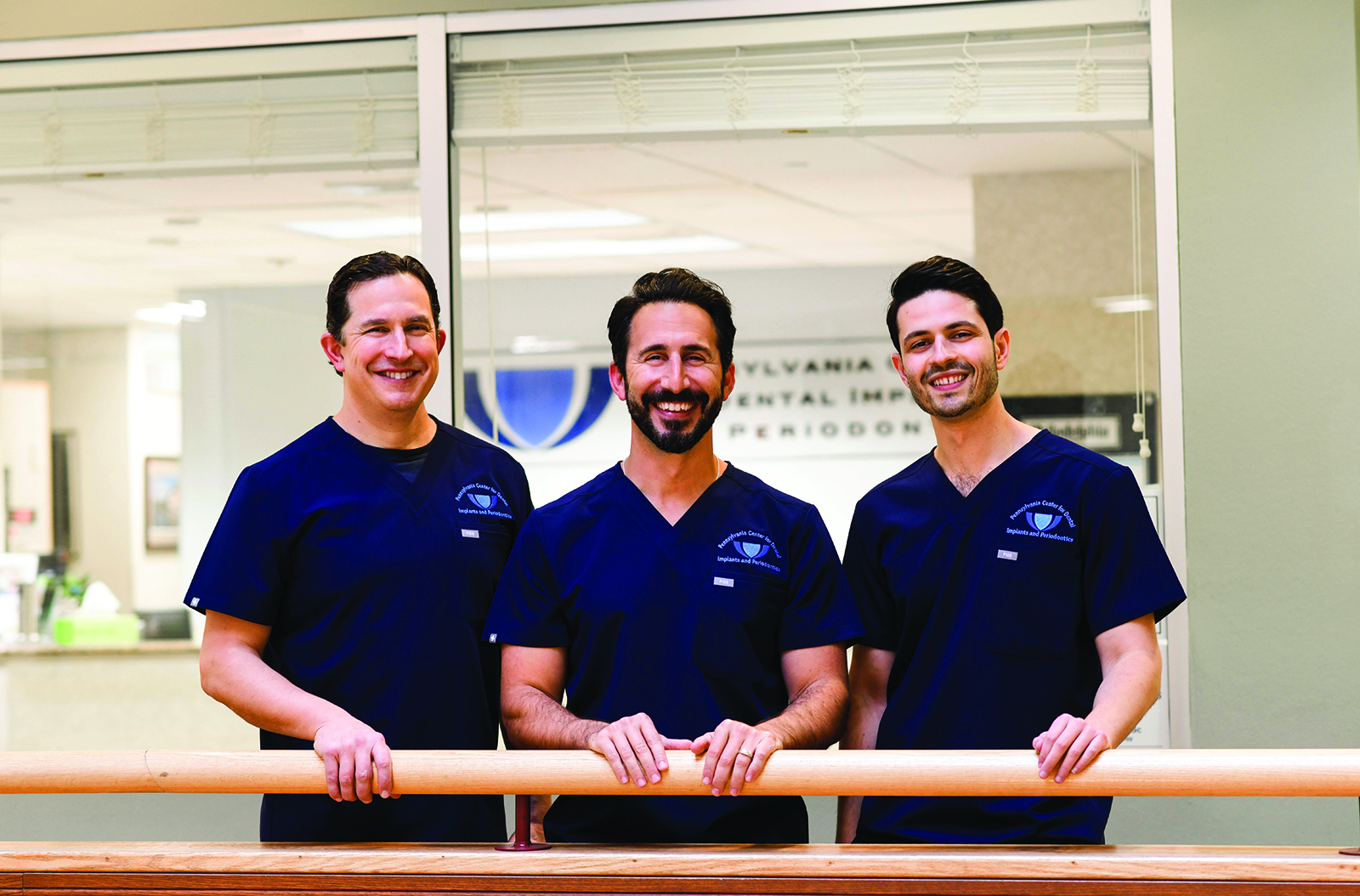 The board-certified periodontists and dedicated specialists at this long-established practice are proud to once again be recognized as one of the area's top providers of periodontal care and dental implant surgery. They specialize in surgical implant placement, cosmetic oral plastic surgery procedures and reconstructive and regenerative therapy. Patients visiting either location can expect compassionate, personalized dental care to improve oral health, self-esteem and overall quality of life with a priority on saving existing natural teeth when possible.
Their passion for the advancement of dental implant technology and periodontal care is matched only by their deep commitment to the well-being of their patients. You can expect today's most advanced technologies, including 3D digital imaging, "All-on-4®", "SameDay Smile®" immediate dental implant placement, dental bone grafting, LANAP®/LAPIP® Laser therapy, Pinhole® gum recession surgery, Piezosurgery® and orthodontic acceleration surgeries.
Whether your goal is tackling periodontal disease, replacing a single tooth, multiple teeth or obtaining a full smile makeover with dental implants, you'll receive state-of-the-art, evidence-based, individualized exceptional care. You'll feel confident knowing you've chosen a practice with decades of experience in excellent treatment results and exceeding expectations.
Mounting evidence points to the relationship between oral health and serious systemic conditions and diseases. That's why ensuring new, healthier smiles has never been more important. The end result means improved health, as well as, a fully functional, esthetically appealing smile—one that's no longer a constant source of discomfort or worry. To see how you can achieve extraordinary outcomes despite even the most complex oral challenges, visit their website for an extensive photo gallery of actual patients. Experience the life-changing impact their advanced procedures, exceptional results and supportive team environment can make in your life by calling to schedule your consultation today.
Oral Medicine, Surgery and Rehabilitiation; 9880 Bustleton Avenue, Suite 211–212, Philadelphia 215-677-8686 140 East Butler Avenue, Ambler, PA 215-643-4393; padentalimplants.com
Philadelphia magazine is highlight the top health experts in the city and its surrounding areas. For more on where to seek treatment for a wide variety of ailments, click here.
This is a paid partnership between The Pennsylvania Center for Dental Implants and Periodontics and Philadelphia Magazine
---