Shh, Here's our Super Secret Recap of Last Week's Be Well Philly Underground
At this point, if you're reading this and you don't know about our monthly Be Well Philly Underground secret pop-up series, then shame on you! For October's fitness fête, we met at 15th and Walnut for a jaunt through our lovely city, care of Serena Scanzillo, founder of SerenaFit, and Tracy Simmons of Tracy Leigh Fitness.
Well, jaunt is putting it very lightly. The group was split in two with each trainer covering separate ground. The first group ran from Center City to Washington Square and Segar parks, stopping at each park for a 10-minute circuit workout. The second group booked it to Louis Kahn and Segar parks, with mini-workout sessions at each and about 30 minutes of total running per group in between circuits.
Post-pavement pound, we collectively headed to McGillin's Olde Ale House for a few *much needed* refreshments provided by Michelob Ultra (we figured we could get away with swigging a few 95 calorie cans after the workout we just braved).
If you missed it, see above (shame on you!), and see below for images from the super fun, super satisfying event. And to stay on top of next month's post-workday workout, join our underground community.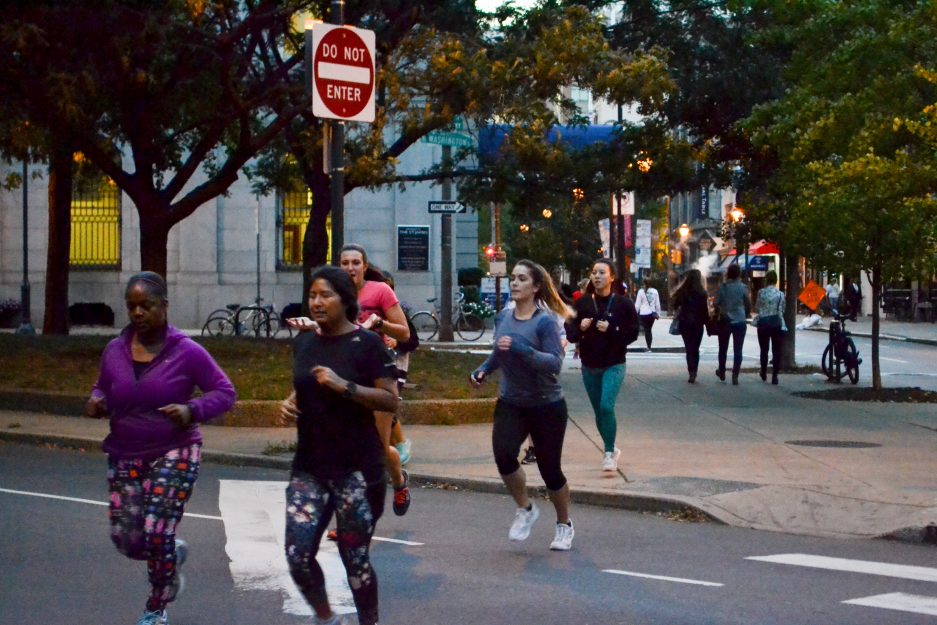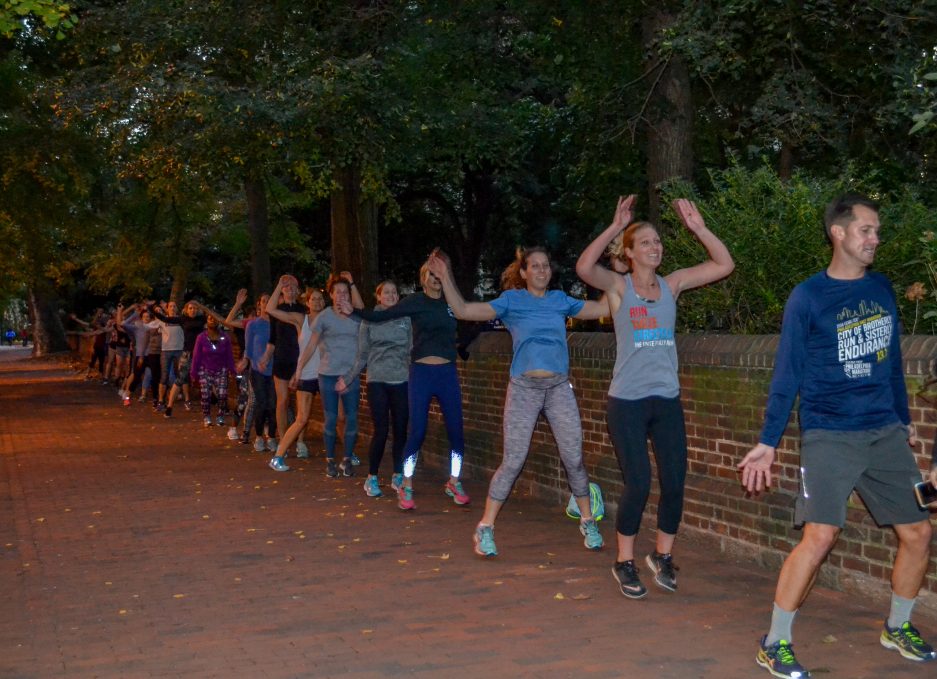 This is a paid partnership between Michelob ULTRA and Philadelphia Magazine's City/Studio
---