Fact or Fiction? 4 Things People Get Wrong about Medical Marijuana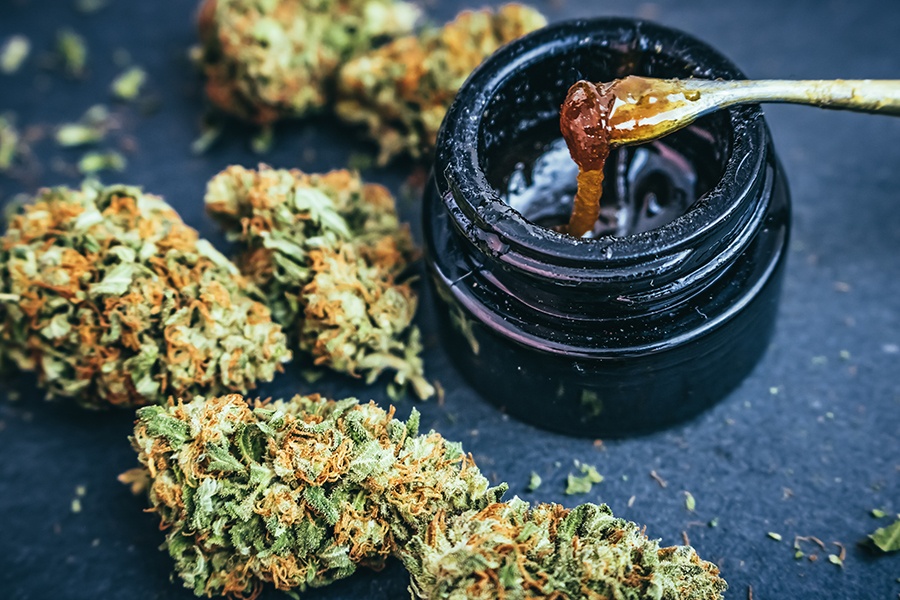 While many Philly shops have closed in recent weeks, local medical marijuana dispensaries remain open and ready to help patients during this time. Since the state classifies them as pharmacies, dispensaries continue to operate with new safety measures in place. Keystone Shops, for example, has implemented parking lot pick-up in response to COVID-19. Although things continue to change, get the current facts on how medical marijuana works in Pennsylvania below.
FICTION: It's too hard to obtain a medical marijuana card.
FACT: Getting a medical marijuana card in Pennsylvania is simpler than you think. More the 265,000 patients and 65,000 caregivers currently have one. To start, sign up for the Pennsylvania Medical Marijuana Program Registry online. (Heads up: You'll need a state ID.) Then visit a registered physician for certification that you suffer from a qualifying condition, like an anxiety disorder or chronic pain. The state health department also recently approved remote certification consultations (with the appropriate medical history), so it's currently possible to obtain one from home. After completing your registration and submitting a fee, you'll receive a card in the mail that you can then take to a dispensary.
FICTION: All medical marijuana gets you high.
FACT: Not all dispensary products contain psychoactive compounds. Ones with the cannabinoid tetrahydrocannabinol (THC) can create that euphoric or uplifting feeling, but cannabidiol or CBD-specific products can produce a more calming effect. Patients may prefer one or the other, but finding the right balance between THC and CBD can prove especially effective. "One plus one really does equal three, in the sense that they synergistically work together," explains Michael Badey, President and CEO of Keystone Shops. "It would lessen the overall psychoactivity, and different amounts of one or the other can be more beneficial for different conditions."
FICTION: CBD products sold in stores are just as good as ones sold in a dispensary.
FACT: The hemp-derived CBD oil or food you may see in gas stations or grocery stores isn't exactly the same as what you'd find at a dispensary. "There's no requirement for third-party testing and then there's also a lot of mislabeling," Badey says. "In a dispensary in Pennsylvania, the CBD is derived from the cannabis plant, which is different than a hemp plant. Although the compound is the same, it's unique in that it's tested for purity." Here, state-approved labs regulate production at three separate stages: at harvest, after extraction and as a final finished product. With this type of regulation, dispensary patients know exactly what they're getting.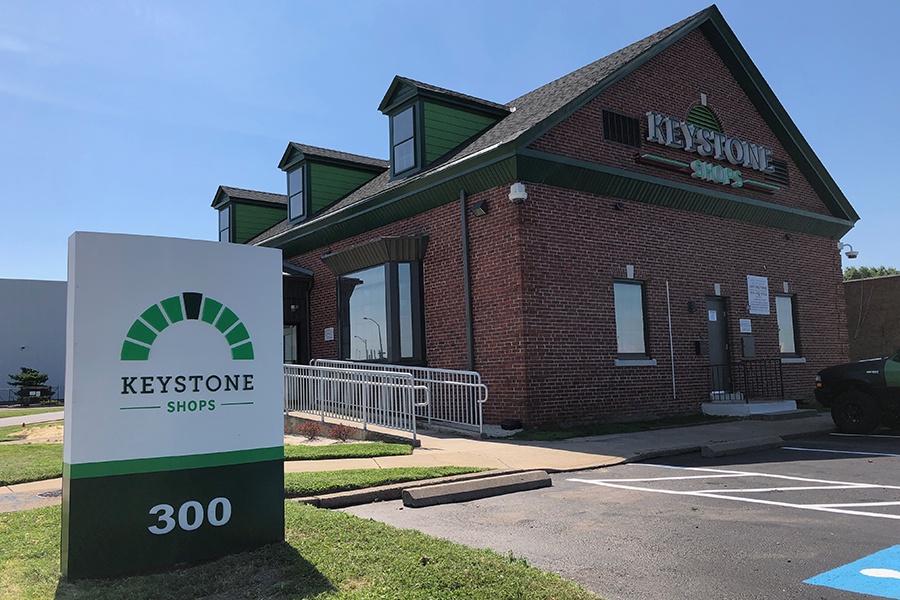 FICTION: It's hard to find medical marijuana in Philly.
FACT: Shopping for medical marijuana in the city doesn't have to feel difficult or intimidating, even now. To keep patients safe, Keystone Shops has implemented parking lot pick-up at its three locations, including South Philly, as well as a mobile-friendly live menu, online ordering and other features. Newcomers can receive recommendations from an on-site pharmacist and trained technician based on their needs and existing prescriptions, all from the comfort of their car. Patients should bring their license, medical marijuana card and cash, as dispensaries are currently cash-only. Check the website for more updates as things change. And once you go complete your first visit, it only gets easier from there.
Visit Keystone Shops in South Philly, Devon or King of Prussia for patient-focused, education-based care.
This is a paid partnership between Keystone Shops and Philadelphia Magazine's City/Studio
---