It's Lit (Thanks to 32 Miles of Lights & More!): Behind-the-Scenes of A Longwood Christmas
Ever wonder how Longwood Gardens continues to delight visitors year after year with inventive garden designs, spirited fountain shows, and fairytale floral arrangements. It's not magic (although it does feel like you're in a winter wonderland!), it's actually the culmination of a year's worth of planning by designers, contractors, engineers, arborists, gardeners and more.
This year, the expert team at Longwood Gardens has once again outdone themselves in creating a truly memorable experience for the old and young. And they're letting us in on a few of their best kept secrets about how these dazzling displays come to life.
Here are six fast facts that offer you a glimpse of what it takes to make this spectacular a seasonal staple year after year:
1.More than 150 cut trees were used to create this year's jaw-dropping indoor display. It's no surprise, considering that 2018's theme is the Tree Reimagined, an ode to the holidays most iconic symbol. You'll find trees in all shapes, sizes and materials, including a floating forest display showcasing 17 real firs and a stained-glass spruce made of 600 hand-painted pieces.
2.As for the indoor floral displays—they're pretty darn impressive too. More than 3,000 poinsettias were used in the four-acre Conservatory to craft the stunning floral-decorated spruces—all of which were grown onsite. The team pride themselves on growing their poinsettias each and every year.
3.Everyone knows just how awe-inspiring the multitude of bright lights at A Longwood Christmas are. But what you probably don't know is that if you laid all of the lights used in the 2018 Christmas display out, they would span 32 miles! The outdoor trees alone contain more than 500,000 lights, and that's only a small fraction of the electrifying displays strewn throughout the site.
4.Throughout the outdoor display, you'll find more than 100 illuminated trees shining in ultra-vibrant hues, thanks to state-of-the-art LEDs. But the trees aren't the only thing lighting up the night sky at Longwood. There's show-stopping illuminated fountain shows in the Open Air Theatre set to holiday music that start each day at 3:30PM. You'll be wowed by the colorful bursts of water caused by 750 jets choreographed to your favorite carols.
5.The planning for A Longwood Christmas starts when most of us are still sunbathing on the beach. In fact, some of the outdoor lights go up as early as Labor Day. Gardeners, engineers, arborists, electricians, and planters all work together, seamlessly to build the display without disrupting the garden's summer/fall season. They begin with the trees lining the back perimeter and work their way in as the weeks draw closer to Christmas. If you look closely, you might be able to spot a lighted tree or two in the early weeks of autumn.
6.Each year, the Sunday before Thanksgiving signifies crunch time. Between 150-165 Longwood team members embark on the Gardens to install each and every holiday display before Turkey Day. With an impressive inventory of 55,000 ornaments that need to come out of storage, a 10,010-pipe Aeolian organ that needs to be ready to shine, and more than 4.5 acres indoors that need to be decked out in festive fashion, it's surprising that the setup for next season doesn't begin before the ball drops on New Year's Eve!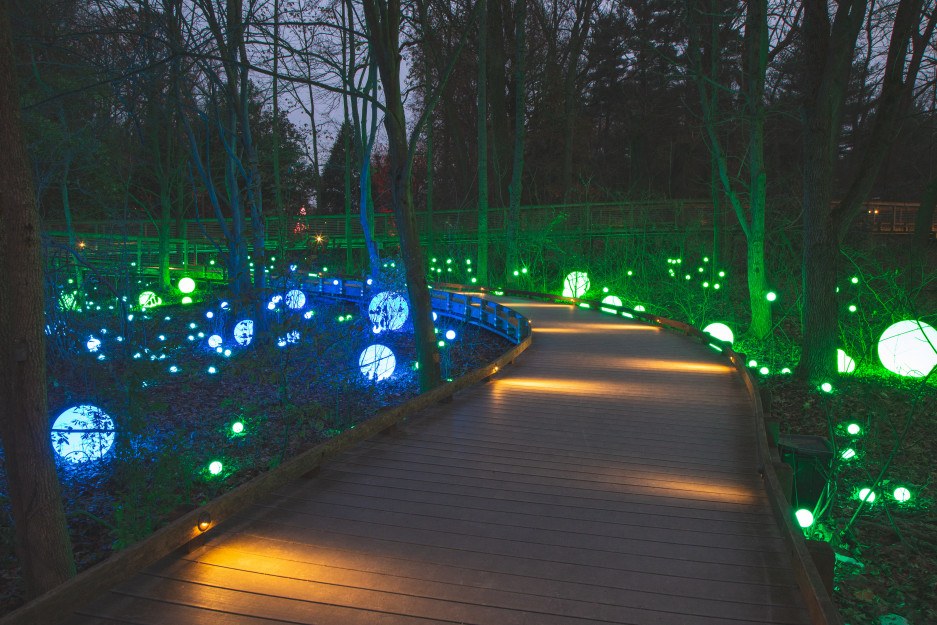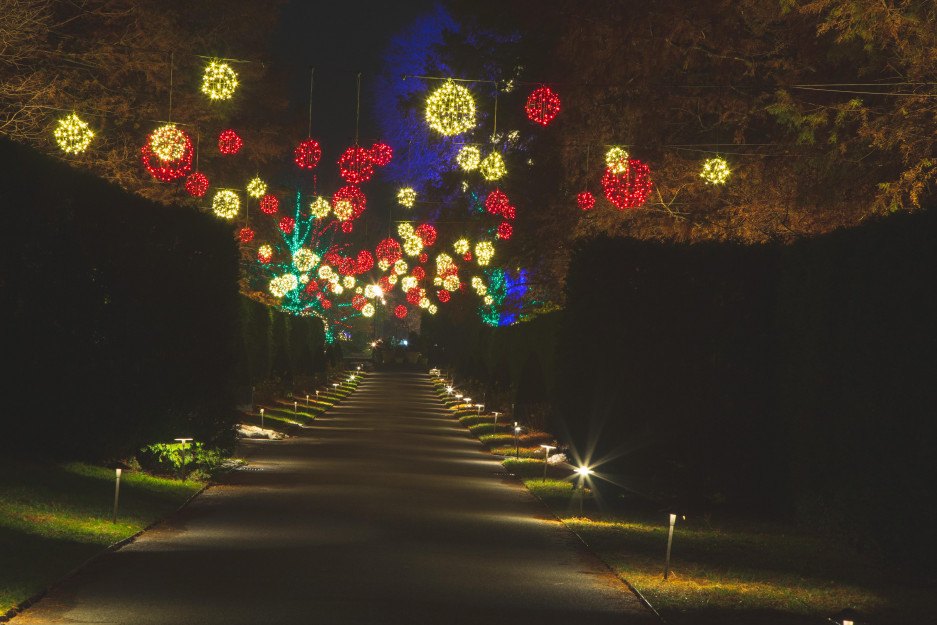 See the spectacular scenes up close and celebrate the magic of the season by booking a visit to A Longwood Christmas.
This is a paid partnership between Longwood Gardens and Philadelphia Magazine's City/Studio
---