Hey Homebuyers—Stressed Out? Let These Local Salaried Realtors Lend a Hand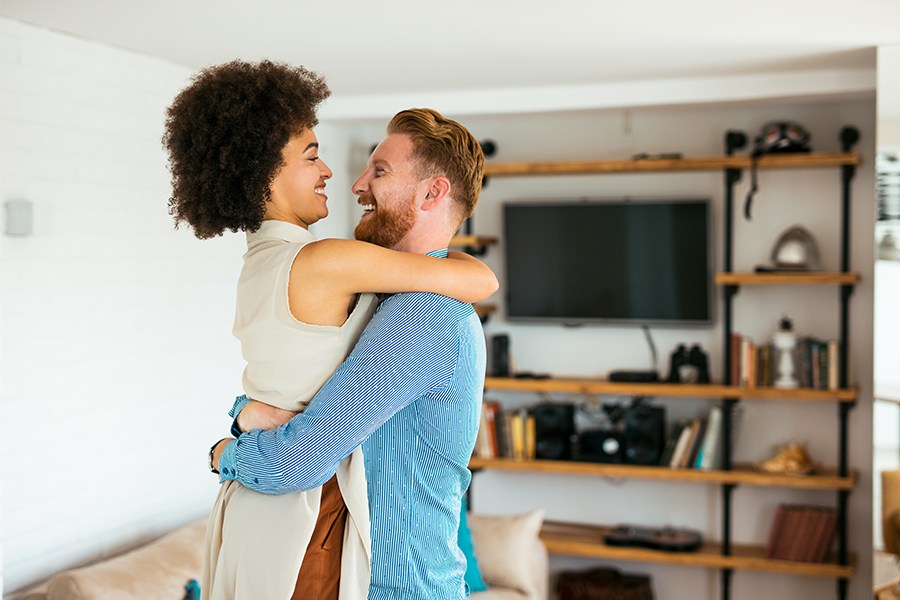 It's no secret – buying a home is stressful. Low inventory, surging home prices, fluctuating interest rates and bidding wars can test even the most resilient buyers. Throw in a commission-based real estate agent who starts applying pressure and you've got yourself a recipe for anxiety.
A recent Gallup survey found that Americans perceive real estate agents as having very low standards of honesty and ethics. Does it make you uncomfortable that the very people who advise you through the largest purchase of your life are about as trustworthy as car salespeople? It should.
Here's the truth: the biggest factor contributing to rampant distrust in the real estate industry stems from the way traditional agents are paid – 100% commission. When you work with a commission-based agent, you're forced to trust that they are working in your best interest and giving unbiased advice – even though your purchase decision directly affects what could be their only income for the month. That's a problem.
Companies like Best Buy and CarMax have gotten rid of commissioned salespeople to provide a better customer experience in their industries. Yet the billion dollar real estate industry continues to lag behind – perhaps because the outdated business model works in favor of the top players.
Mike Maher, CEO and Co-Founder of Houwzer, saw the traditional brokerage model consistently fail home buyers and sellers and decided it was time to apply the salaried salesperson model to the real estate industry. He analyzed everything that was wrong with traditional real estate brokerages and built a new brokerage model. Under his leadership, Houwzer brought superior service and trust to the home buying and selling experience in Greater Philadelphia, and is now taking the DC Metro by storm.
Here's a recent Q&A with Maher on how he's improving the home buying experience.
How is Houwzer different than traditional brokerages?
There are three main differences. First, we provide full service listings for a $5,000 listing fee plus 2.5% to the buyer's agent, and we give the client $2,500 back if they buy with us. This saves our home sellers an average of $15,000 compared to the standard 3% listing fee and 3% buyer agent fee. Second, unlike traditional brokerages who hire agents as independent contractors, Houwzer pays its Realtors a salary with benefits so they can focus on customer service, not commissions. And third, we're the nation's first and only B Corporation brokerage, committed to social responsibility in the communities we serve.
What is the main benefit of buying a home with Houwzer?
The biggest benefit comes from working with a full-time, salaried Realtor you can trust. When you work with a real estate agent who is only paid when your deal closes, it adds unnecessary pressure to an already stressful process. They're incentivized to have you settle quickly on a home. To fix this trust issue, we flipped the traditional model on its head. Houwzer pays our Realtors a salary to focus on customer satisfaction. That income stability allows our agents to care more about providing an exceptional home buying experience than the money they'll make off of your deal. Our client reviews speak for themselves. After serving over 800 clients, our average review is 4.9 out of 5 stars. You won't find that level of client satisfaction anywhere else.
What kind of training does a Houwzer Realtor receive?
The lack of competent, knowledgeable real estate agents is an issue the industry has swept under the rug for decades, and it is largely due to the way brokerages operate. They hire real estate agents as independent contractors, offer little training or support, and require no real accountability. That's why 90% of agents go out of business in the first two years. Houwzer solves this problem by requiring each agent to become a licensed REALTOR® and go through rigorous training before they ever begin working with clients. We put them through intensive courses on everything from local market economics to Certified Negotiation Training. We are tenacious about the level of training our Realtors receive because that expertise is what makes them best equipped to protect buyers.
How does Houwzer's team-approach benefit home buyers?
First, our salaried Realtors only represent one side of the transaction. While our listing agents place their full attention on selling homes, our buyer agents focus exclusively on home buyers. This specialization also helps our Realtors hone their skills far more quickly than a "jack-of-all-trades" agent who is trying to manage the listing and home buying process. Second, our Realtors are empowered to be as responsive as possible because they have a support team who handles everything else – from marketing and accounting to operations and administration. We want our Realtors 100% focused on their clients, not juggling a small business. Providing an exceptional experience and our clients' satisfaction are the most important things to us. Simply put, we take care of our Realtors so that they can take care of you.
Buying a home in Greater Philadelphia? Trust the home buying process with a pressure-free, salaried Realtor at Houwzer.com.
This post was produced and paid for by Houwzer
---