Here's the Only Grocery List You'll Ever Need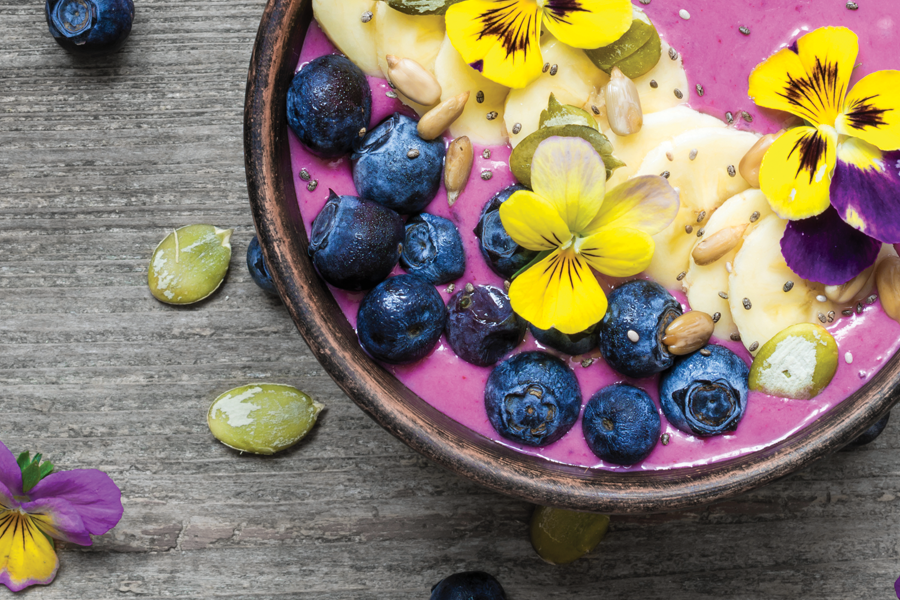 We all know good health starts with good nutrition, but even when you have the best of intentions to make a balanced breakfast, life happens. The kids need to be dropped off at school. The dog gets sick. And the healthy breakfast goes out the window. One quick and filling solution: this high-calorie fruit and veggie-laden smoothie created by Smoothie King and filled with protein, fiber, calcium, iron and potassium. The Daily Warrior smoothie was developed in collaboration with the American Cancer Society to meet the caloric needs of cancer patients.
Stock your kitchen with these foods that you can toss together for healthy meals in a hurry.
IN THE CUPBOARD
Beans (black, pinto, kidney, chickpeas, lentils, refried)
Rice, pasta and other grains (couscous, orzo, cornmeal, whole-wheat crackers, breadsticks, bread crumbs)
Onions
Canned tomatoes
Canned vegetables
Canned and dried fruits
Sauces (look for varieties that contain no or very little added sugar)
Soups (look for varieties that are lower in sodium and are broth-based rather than cream- based)
Meats (canned tuna, salmon, minced clams)
Peanut butter
Vinegars
Your favorite herbs and spices
Oils
IN THE REFRIGERATOR
Vegetables and fruits
Low-fat milk and yogurt (without added sugar)
Cheeses
Whole wheat and corn tortillas
Eggs
Minced garlic
Sauces (worcestershire, soy, teriyaki, and chili)
Ketchup and mustard (spicy and Dijon)
Salad dressings with olive oil
Sparkling water
IN THE FREEZER
Frozen vegetables and fruits
Frozen chopped onions and chopped green, red, or yellow pepper
Breads (look for 100 percent whole grain)
Meats (chicken breast, ground turkey breast)
Fish (red snapper, salmon, cod, flounder)
For more information and for the full smoothie recipe, go to phillymag.com/thinkpink.
This is a paid partnership between Think Pink and Philadelphia Magazine's City/Studio
---