Heart Health Is Hereditary: Proactive Measures Start at Home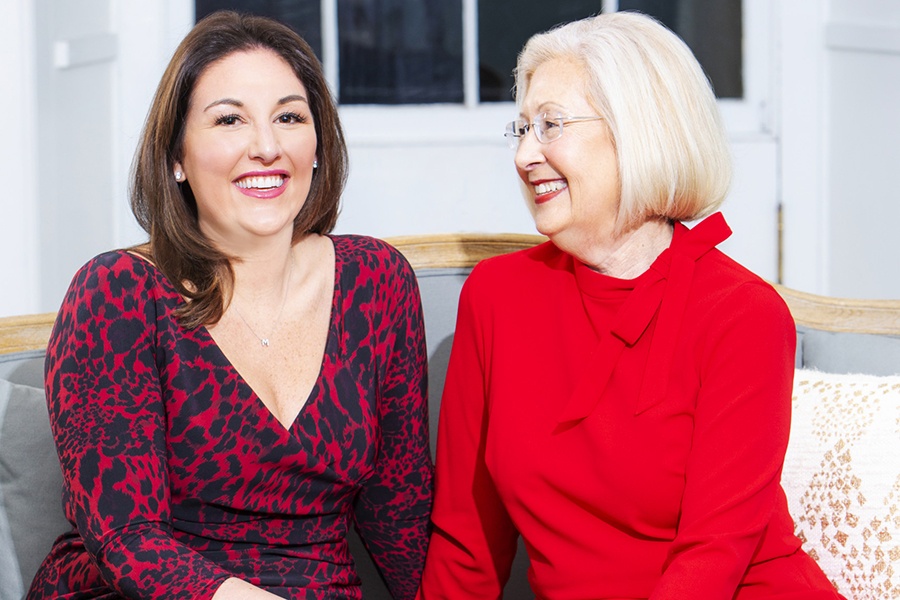 Joann Magnatta is no stranger to heart disease.
She has been by both of her parents' sides as they had heart attacks, and her mom and all six of her mom's siblings suffered from heart disease. She is also exposed to the impact of heart disease—which remains the leading cause of death in the U.S.—through her work at Main Line Health, where she oversees facility construction and design.
So when the American Heart Association approached her in 2008 and asked her to chair the Go Red Luncheon, it was a no-brainer. Twelve years later, she's volunteered for the AHA in many roles, including serving on the boards of both the American Heart Association and Go Red for Women, and advocacy around heart disease has become a major part of her life.
"We know so much more than our predecessors did and the generation before them," Magnatta says. "I'm hoping if we can keep speaking up and providing funds for research, then by the time it gets to future generations, it will no longer be the number-one killer of men and women."
While Magnatta has bold aims, the cause remains personal. "My physician has recently said that with my history, I need to take extra precautions," she says. "I make sure I'm getting preventative care, and that's something I will continue to pass down to my daughter, too, because that history doesn't just go away."
Magnatta's 29-year-old daughter, Michael, grew up knowing her family's history of heart disease, and that history inspired her to also get involved at AHA through a young professionals group and events like the Heart Walk and Heart Ball.
"My mom really leads by example," Michael says. "It's one thing to say 'oh, I like to give back,' but growing up I always saw her really putting others before herself."
For more information on ways you can Go Red this year, visit phillymag.com/gored.
This is a paid partnership between Go Red For Women and Philadelphia Magazine's City/Studio
---