The Face of Recovery and Resilience: The Behavioral Wellness Center at Girard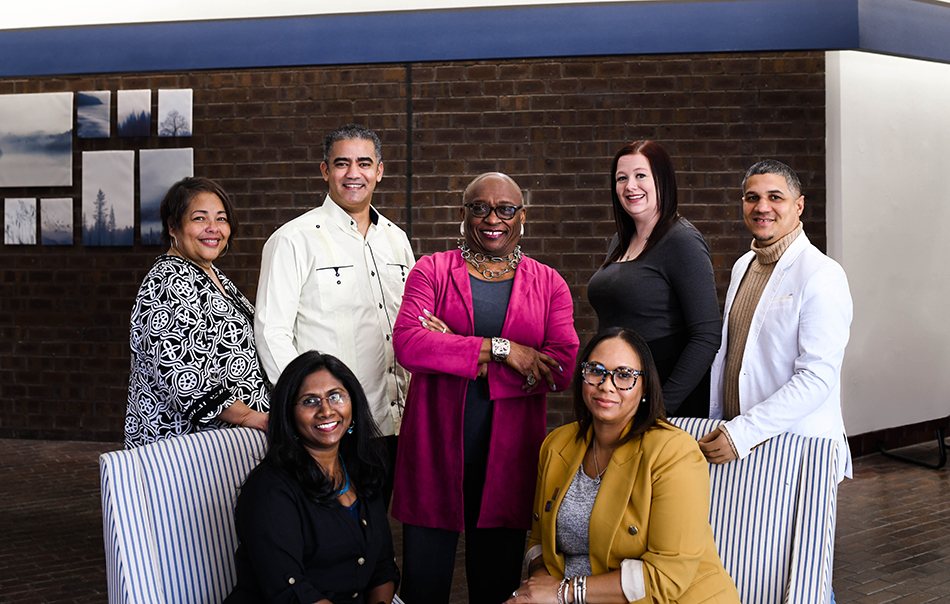 Four years ago, The Behavioral Wellness Center at Girard (formerly North Philadelphia Health System) found itself coming out of a two-year bankruptcy period. This process was led by the newly appointed CEO Gerri H. Walker and the then board chair, Dominic Sabatini. With feelings of relief and excitement, coupled with renewed energy, a new CEO, and a clear vision, the Center's leadership was ready to step into the future.
Joined by their teams of supporters, partners and community, the Center emerged ready to expand its outreach services and to continue providing programs and opportunities for those in need of assistance in addressing their substance abuse and mental health issues head-on. The Center has been in the heart of the community for nearly 100 years, most recently at 8th and Girard. From their brick-and-mortar buildings, they provide substance abuse disorder services, inpatient psychiatric services, and outpatient drug and alcohol treatment services. In addition, they offer withdrawal management and detoxification programs and have created a research-based employee wellness program. Within the last year, they have launched a mobile drug and alcohol assessment unit along with their clothing closet and food pantry services, breaking down barriers to access and holistically treating the entire person. "We truly are fortunate to do this work," says CEO Gerri H. Walker. "We have a dynamic, giving staff who pour their hearts and skills into this place every day. We see the increase in opioid and substance abuse and mental health challenges faced by our communities, and we are committed to providing services that allow everyone who meets us to feel supported."
Rev. Ralph E Blanks, current board chair says, "The Behavioral Wellness Center is poised to grow and expand its ability to serve."
For more information: The Behavioral Wellness Center at Girard, 801 West Girard Avenue, Philadelphia | 215-787-2407 | bewellctr.org.
To learn about the faces of Philadelphia's local busineses, click here.
This is a paid partnership between The Behavioral Wellness Center at Girard and Philadelphia Magazine's City/Studio
---