Which Combo Wins It All? Vote Now For The Best Hoagie In Philly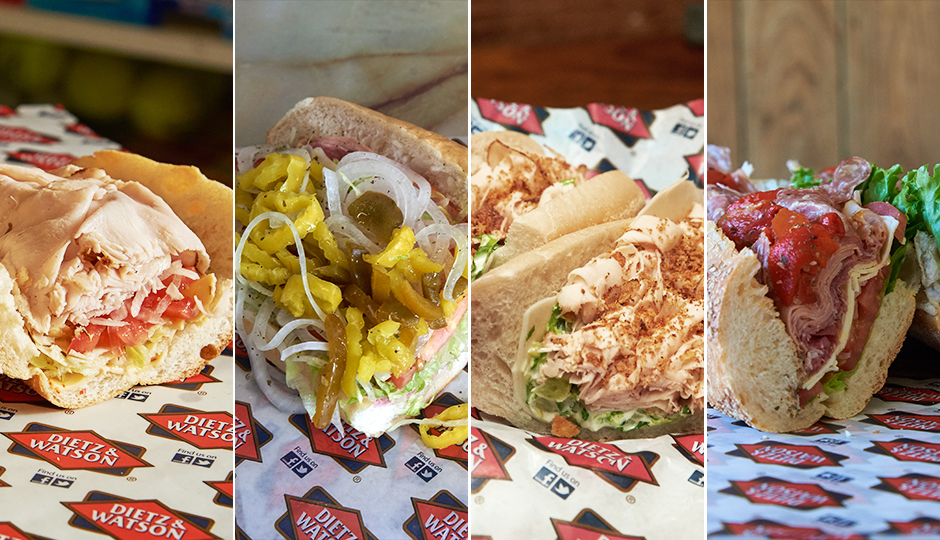 They came, you saw and tasted. Now, the finalists for Dietz & Watson's Best Real Philly Deli Sandwich are in… and it's up to you to crown the best of the best.
Since all the finalists are delicious in their own right, we decided to do a little digging into what winning would mean to each local favorite… Are they adding new menu items? Expanding to another location? Just excited to see you love their sandwich? See what these lucky finalists plan on doing with their winnings and cast your vote for the best Real Philly Deli Sandwich of 2017!
Fishtown Market
The humble favorite among locals, Fishtown Market, is the holy grail of turkey hoagies in Philly. Their version of the classic pairs Dietz & Watson oven roasted turkey with pepper jack cheese for just the right amount of spice and flavor you need in an afternoon pick-me-up.
"We're fresh and fast and fairly priced," says owner Mark Reiber. "That's what keeps us busy."
With the winning rights, Reiber says he just wants his staff to be recognized and feel good about the hard work they put in every day.
O'Neill's Food Market
This Glenside staple is known for their homemade Caesar dressing and they put it to good use in their Chicken Caesar Hoagie. This unique hoagie styling is all the things locals love about the salad, made even better by a bun.
If they win, they plan on continuing to listen to locals for what sandwiches they'd like to see on the menu. After all, it's thanks to their loyal patrons that this delicious creation was assembled.
Somerdale Cold Cuts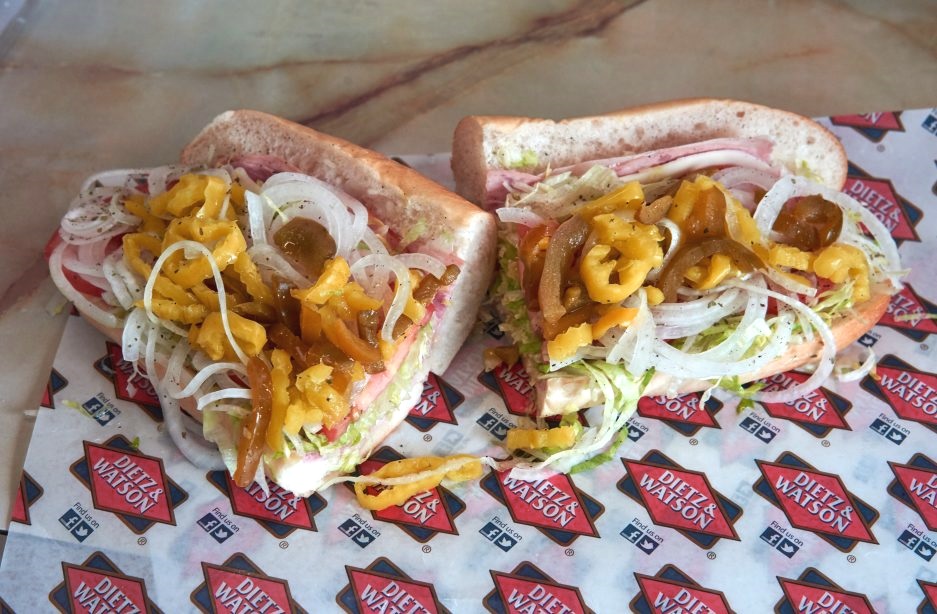 This bold flavor combo from Sommerdale Cold Cuts is a favorite at Dietz & Watson tastings. The Italian Hoagie is packed with Dietz & Watson peppered ham, provolone, pepperoni, contegino, gabagool, and topped with peppers.
With a win in Best Real Philly Deli, this Jersey favorite hopes to have Philly folks remember their name as the best Italian hoagie in the area.
Village Pantry
Is there anything more beautiful than a gorgeous slice of roasted red pepper laid over a bed of greens, meat and cheese? The Messina from Village Pantry makes the answer obvious. This Feasterville favorite, named for owner Anthony Merlino's hometown in Italy does its Italian roots proud—packed with tasty Dietz & Watson hot ham capicola, prosciutto, soppressata, dry sausage and roasted peppers.
Merlino's worked at Village Pantry since he was 14—he started stocking shelves and fell in love with the food that surrounded him. He's worked his way up, and with a Best Real Philly Deli Sandwich of 2017 win hopes to continue to expand the market's menu and specialty sandwiches.
Cast your vote for Dietz & Watson's Best Real Philly Deli Sandwich of 2017 by clicking here.
This is a paid partnership between Dietz & Watson and Philadelphia Magazine's City/Studio
---